Top 5 JivoChat Alternatives to Push Your Business to a New Level
Take a look at the list of top JivoChat alternatives and pick the best one for you.

Today, when the market can offer numerous customer service communication tools and the set of features is relatively similar, how do you make a decision? In this case, price, design, support, and who stands behind the brand come up front.
Indeed, 87% of respondents say that the price is one of the most critical indicators when choosing a brand to buy from. Moreover, 71% prefer a company that shares their worldview and values (do you? 🤨). 
In this post, we will go through the main reasons why users look for a JivoChat alternative and also introduce you to the top 5 software for communication with customers to choose from.
What is JivoChat?
JivoChat is a live chat software for online businesses to talk with clients in real-time. This messaging platform offers chat for websites, emails, calls, and social media integration. Besides, all conversations are stored in one inbox. The app is available for iOS and Android.
For a few weeks, a banner was displayed on the JivoChat landing page. It informed users about some technical issues that caused poor work of the service. It's one of the reasons why you might want to find an alternative to JivoChat. So, let's take this step by step.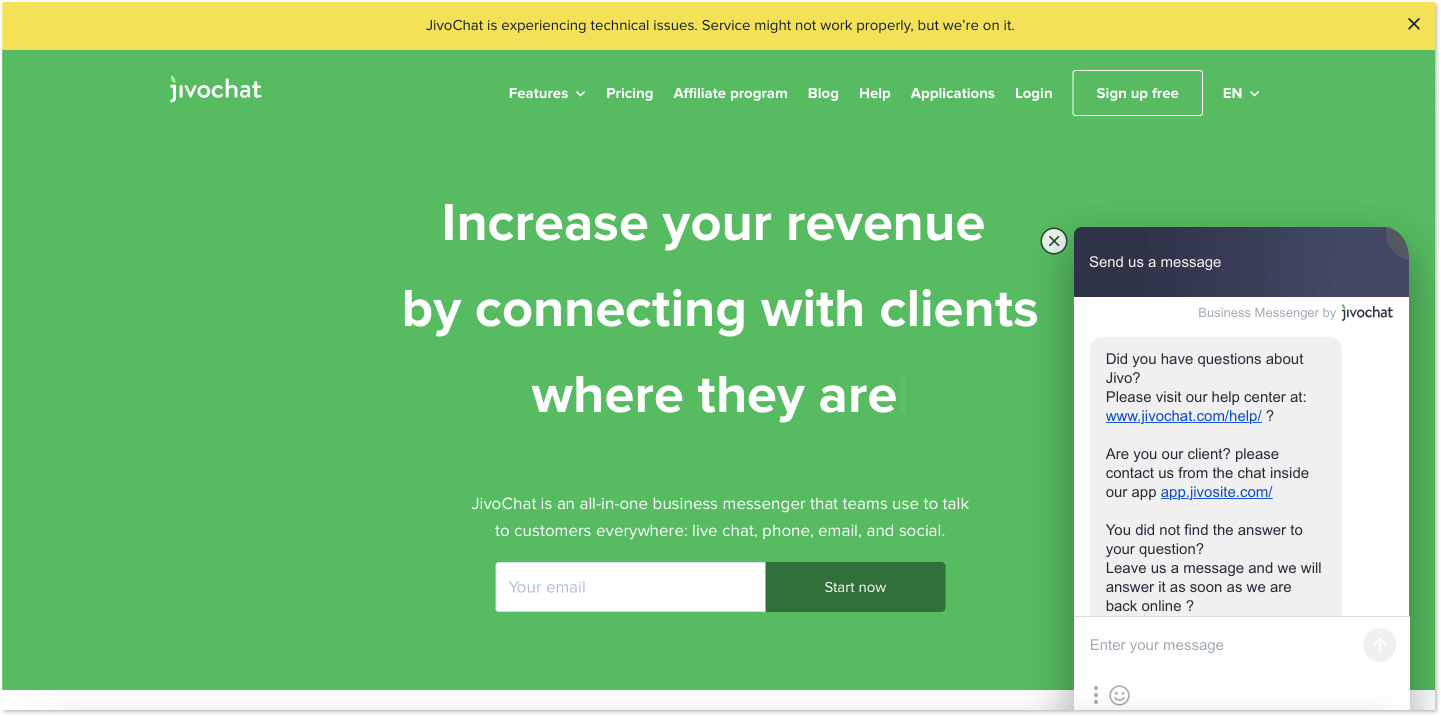 Main features:
Instant callbacks for visitors. Allows to call users back in 27 seconds.
Integration with social media messengers. Facebook, Instagram, and WhatsApp messages get to the Jivo app, where you can manage them.
Visitor monitoring in real-time. You can track your visitors and initiate conversations based on the setup triggers. 
CRM. Customers' tickets from different channels are automatically saved in Jivo CRM, where you can plan tasks, create automatic notifications, and set up funnels.
Video calls. And so, you can call clients with a video to assist them better by showing a product or sharing the screen.
JivoChat pricing:
Basic: free
Professional: $19/mo per agent if billed monthly (14-day free trial)
Enterprise: $38/mo per agent (14-day free trial)
Capterra rating: 4.6 
Why look for the JivoChat alternative?
One of the steps in the consumer decision-making process is research and alternatives evaluation. That's why you are here, I guess. And my task is to show you both sides of the coin. I've already listed the main features of Jivo. Now it's time to show you what's behind the curtain and who stands behind the app.  
JivoChat is a Russian company that was established in 2012. Considering the genocidal war launched against Ukraine by Russia, the country came under unprecedented sanctions, which no other state has ever known. Consequently, it brings new risks for foreign companies and pushes businesses to search for a JivoChat alternative. 
Some of the risks are as follows:
Visa and Mastercard suspended operations in Russia, hence causing difficulties with the payment process from abroad;
Russian servers might also get under sanctions and hacker attacks;
Jivo has blocked many clients from Ukraine, and we can only guess if this will affect users from other countries in the future. 
The company is owned by Sberbank, which belongs to the National Welfare Fund of Russia and is managed directly by the Russian authorities. The organization will be banned from SWIFT as part of a new sanctions package. Consequently, the fate of subsidiaries may be at stake. 
Another reason to think twice before subscribing to JivoChat is that you are sponsoring the killings of Ukrainian kids, women, and men by paying money to the Russian majority state-owned banking.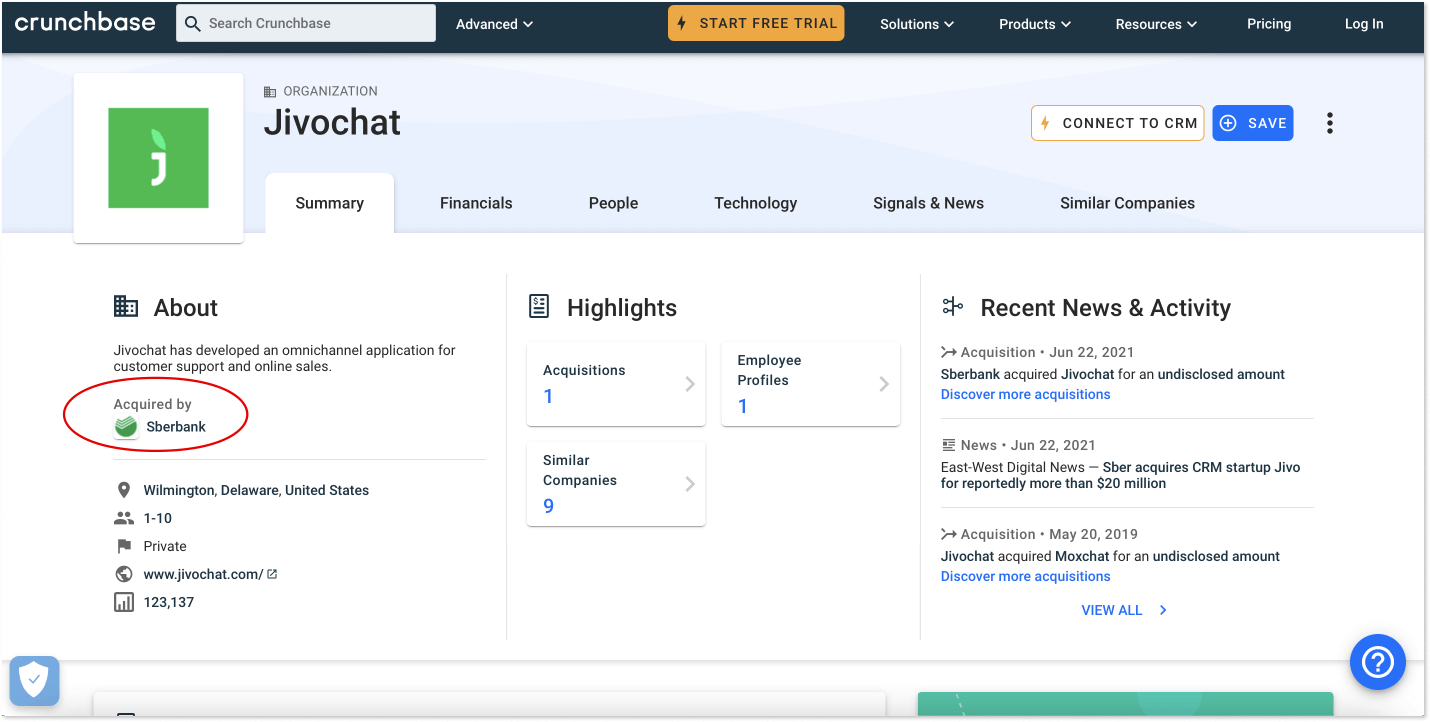 On the features side, Jivo lacks important opportunities like a knowledge base and email marketing functionality. Others don't like that their chatbot is not native, which can cause problems when you manage chats or conduct analysis. And so, some users report frequent bugs and express dissatisfaction with the support team and design. So, say you're looking for alternatives to Intercom live chat. Could Jivo be your choice? Absolutely not.
Businesses also complain about the lack of functionality on a free version. Suppose you want to have a solid solution for communication with customers. In that case, you eventually need to pay for a relatively expensive professional plan compared to other software on the market today.
In short, we encourage you to evaluate all pros and cons carefully before making a purchase decision.
Top 5 JivoChat alternatives
Here is a comprehensive list of alternatives to JivoChat. I'd dare to say that some of them offer even more opportunities than their rival. Let's dive in!
1. HelpCrunch – the best one-stop JivoChat alternative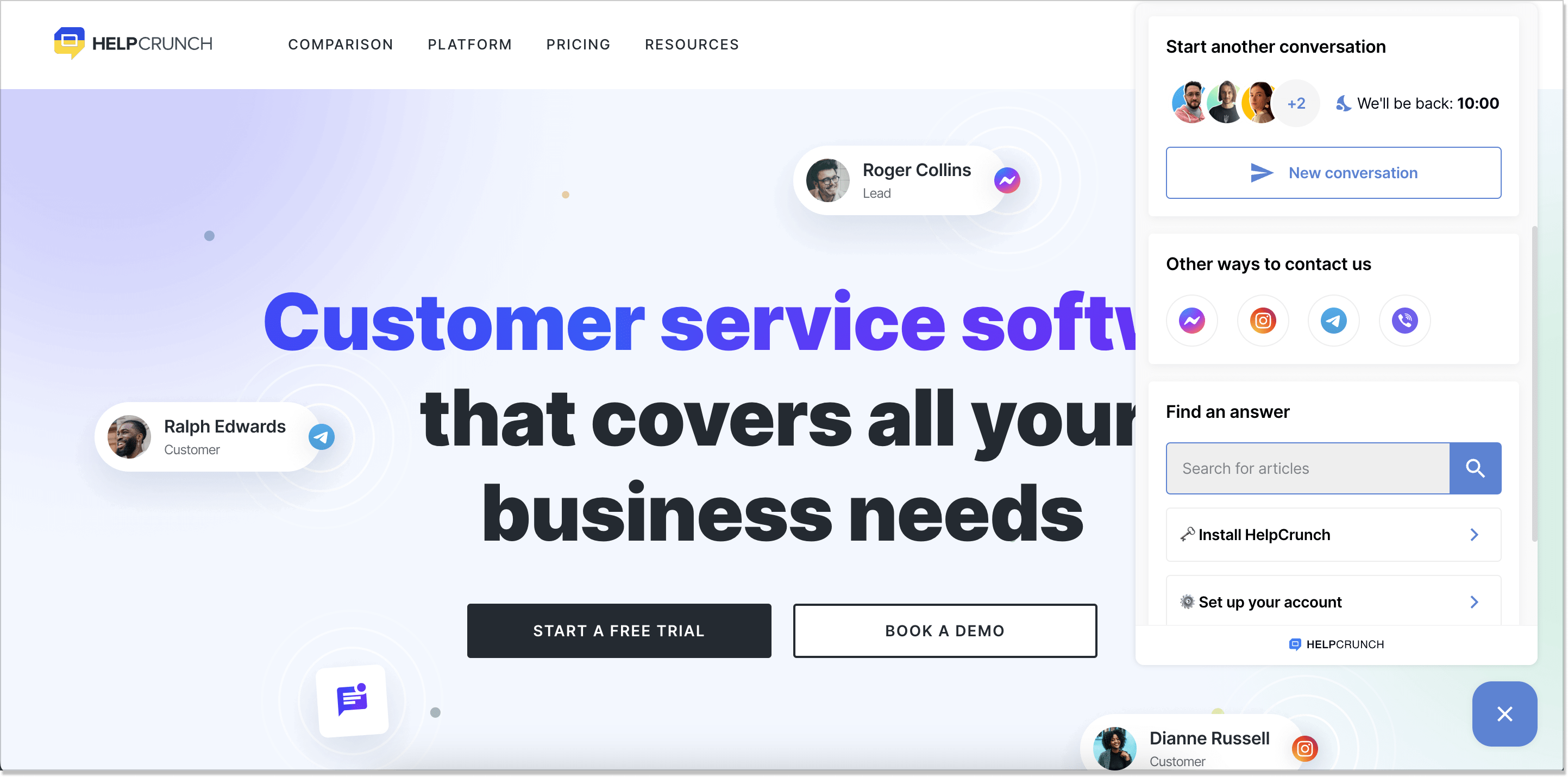 HelpCrunch is the best JivoChat alternative for communication with customers. It provides a live chat, chatbot, email marketing, knowledge base, and popup features. All the tickets automatically get to the shared inbox, allowing support agents to manage conversations effectively. Thus, companies can improve customer satisfaction and engagement by increasing sales thanks to canned responses, proactive messages, and pre-chat forms. The app is available for Android and iOS devices.
Main features:
Live chat. It allows you to communicate with customers in real-time, as well as proactively engage visitors with automated messages, offering discounts, feature upgrades, or valuable educational materials. Besides, the tool provides chat ratings, pre-chat forms, and live visitor profile features.
AI-powered shared inbox. Thanks to the advanced features, HelpCrunch can ease the customer service process a hundredfold. Therefore, the AI editor lets you do a little facelift of your texts: fix grammar, expand/shorten a message, and change the whole tone. Just like that, in one click. 
Chatbot. The feature lets you automate customer support. The bot can handle simple questions from users according to preset scenarios and automate routine tasks such as chat, tag, and department assignments.
Knowledge base. It offers an intuitive editor to create helpful materials for 24/7 customer self-service. Thus, you can add the help center to the live chat widget, shortening the path for visitors from the problem to its solution.
Popup builder. Your team can attract the attention of more users by leveraging eye-catching popups. And so, it can help you increase conversions and customer engagement. Change text, insert visual elements (including videos), set up triggers, choose overlays, and get live reports. 
Email marketing. This feature lets you share company news and product announcements with your customers through email newsletters. Choose one of many templates or, most importantly, create your own. 
HelpCrunch pricing:
Basic: $15/month per agent
Pro: $25/month per agent
Unlimited: $620/month
If billed monthly. You can get a 14-day free trial first.
Capterra rating: 4.8
2. Tawk.to – a free live chat software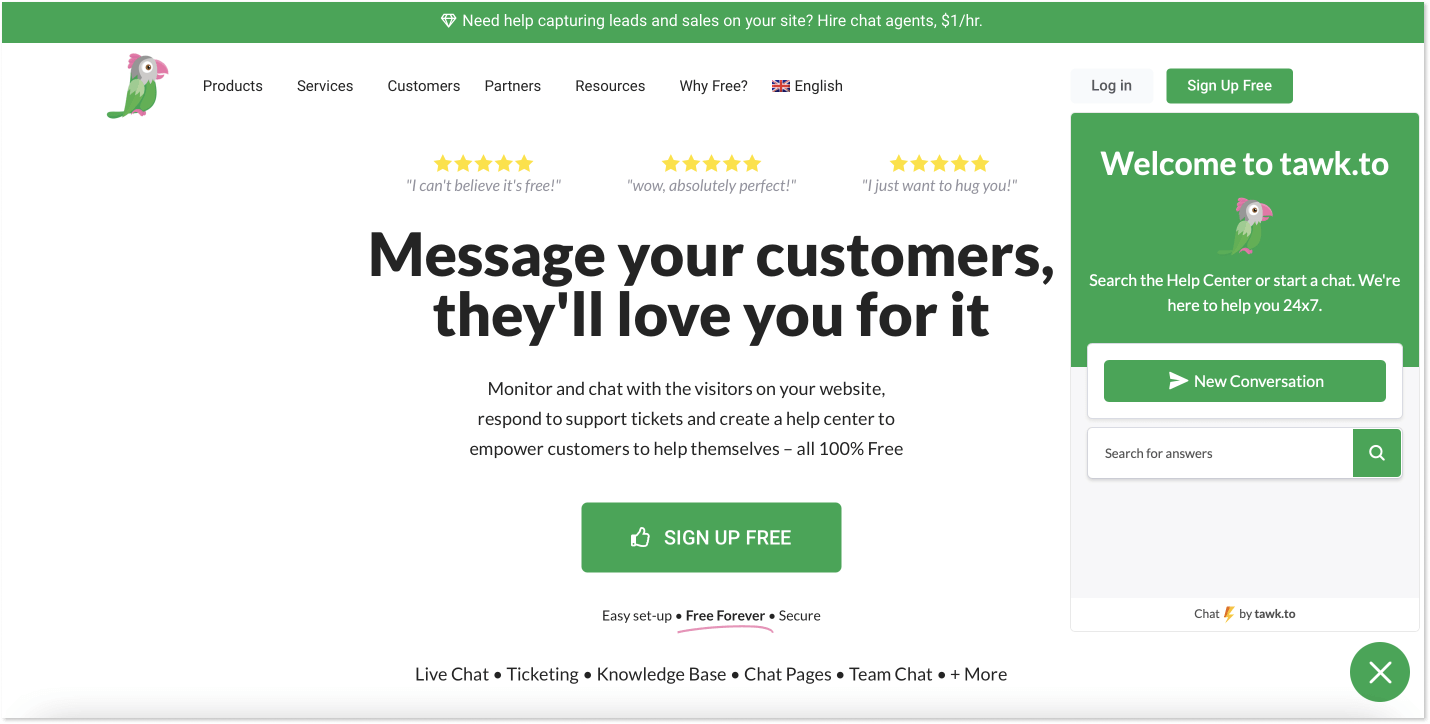 Generally, Tawk.to offers free live chat software with standard customer communication features. For more advanced options like email marketing or chatbots, consider HelpCrunch or Tidio.
Main features:
Live chat with canned responses, private notes, and typing preview. View up to four chats simultaneously on one screen.
Screen sharing allows assisting visitors by viewing their screens (with their permission). This feature is billed separately.
Visitor information is captured to enhance understanding of customer activity on your website, categorized as active, idle, or served.
Hire chat agents and virtual assistants for additional support without the hassle of hiring and training in-house staff.
Tawk.to pricing:
Live chat software: free
Hire live agents: from $1/hour
Remove Tawk.to branding: $12/month
Screen sharing: from $29/month
Capterra rating: 4.6
3. Smartsupp – a live chat with screen recording
Smartsupp serves as a distinctive JivoChat alternative, combining a chat functionality, chatbot, and visitor screen recording. It seamlessly integrates with platforms like WordPress, Shopify, and Google Analytics for performance tracking. Additionally, it offers a mobile app for agents to engage with users on the move.
Main features:
Live chat provides essential tools for effective client communication, including file sharing, customizable widgets, and automated messages.
The basic chatbot enables businesses to automate and expedite their processes. Markedly, it proactively initiates conversations and handles common queries.
Visitor screen recording is unique to Smartsupp, offering insights into user interactions on your website and enhancing site performance.
Smartsupp pricing:
Free: $0 for one agent
Standard: $25.5/month for three agents
Pro: $60/month for three agents
Ultimate: contact sales
If billed monthly. You can get a 14-day free trial first.
Capterra rating: 4.7
4. LiveAgent – help desk software with an advanced ticketing system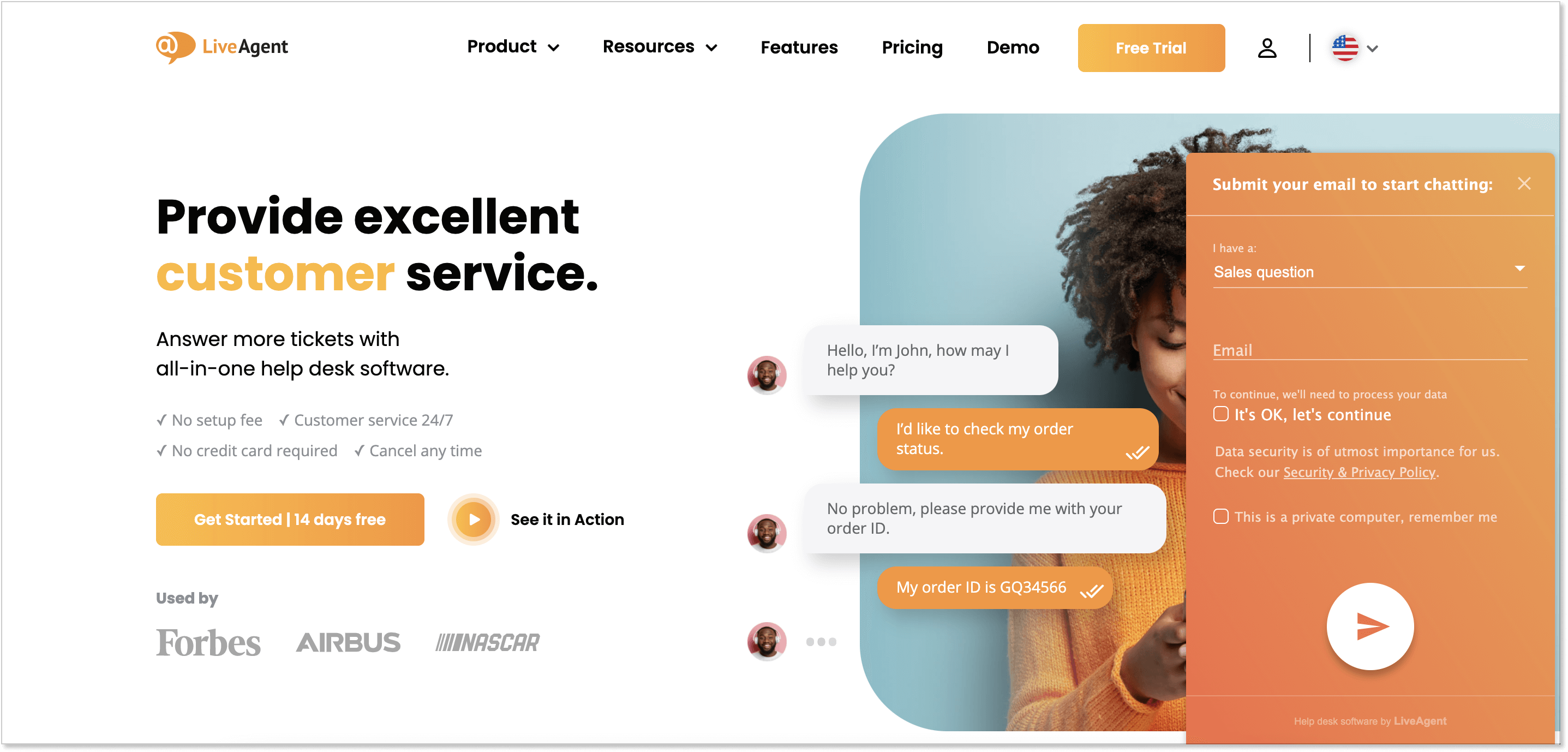 LiveAgent is an omnichannel help desk solution featuring a live chat that facilitates user engagement through channels like email, Facebook, Instagram, Twitter, and Viber. Moreover, conversations are centralized as tickets in a shared inbox for streamlined management. 
Main features:
Ticketing system. The help desk features transform customer inquiries from emails, chats, calls, and social networks into tickets that gather in a universal inbox. Nonetheless, agents can categorize, filter, and oversee conversations.
Live chat. The live chat offers proactive messaging, real-time typing visibility, visitor tracking, and extensive customization options.
Call center. Enables handling incoming and outgoing calls within the platform, including automatic call distribution, IVR (interactive voice response), and internal calls.
Knowledge base. Besides, this functionality empowers clients to find solutions independently through articles, forums, and feedback boxes. A robust search engine ensures quick and easy access.
LiveAgent pricing:
Free: $0/month per agent
Small: $15/month per agent
Medium: $35/month per agent
Large: $59/month per agent
You can get a 14-day free trial first.
Capterra rating: 4.7
5. Tidio – a live chat software with chatbots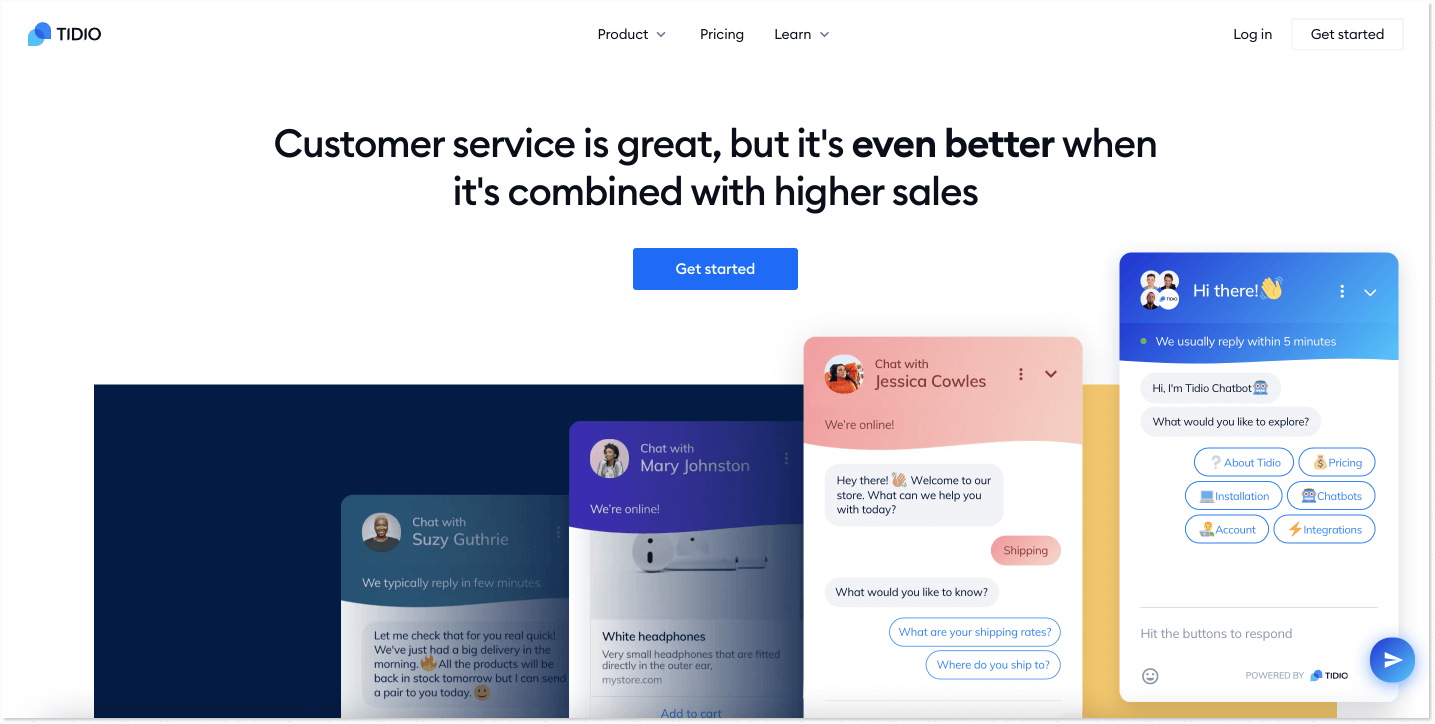 Presently, Tidio is one of the best JivoChat alternatives for real-time customer engagement powered by AI. Chats, emails, Messenger, or Instagram conversations funnel into a unified inbox for collaborative issue resolution. In addition, the seamless experience is supported by a robust chatbot functionality.
Main features:
Live chat. A stable live chat tool for customer communication, which you can design the way you like it. Significantly, canned responses and live typing previews can help you assist visitors better.
Chatbots. Choose one of the 35+ templates or create your own chatbot with a drag-and-drop visual editor. Set up actions, triggers, and conditions.
Visitor list live preview. Monitor real-time website visits, see contact details, location, or browser system. Customize and filter visitor lists to align with your marketing goals.
Tidio pricing:
Free: $0/month for three seats
Starter: $29/month for three seats
Communicator: $25/month per seat
Chatbots: $29/month per three seats
If billed monthly. You can get a 7-day free trial first.
Capterra rating: 4.8
Messaging platform alternatives
1. Facebook Messenger for Business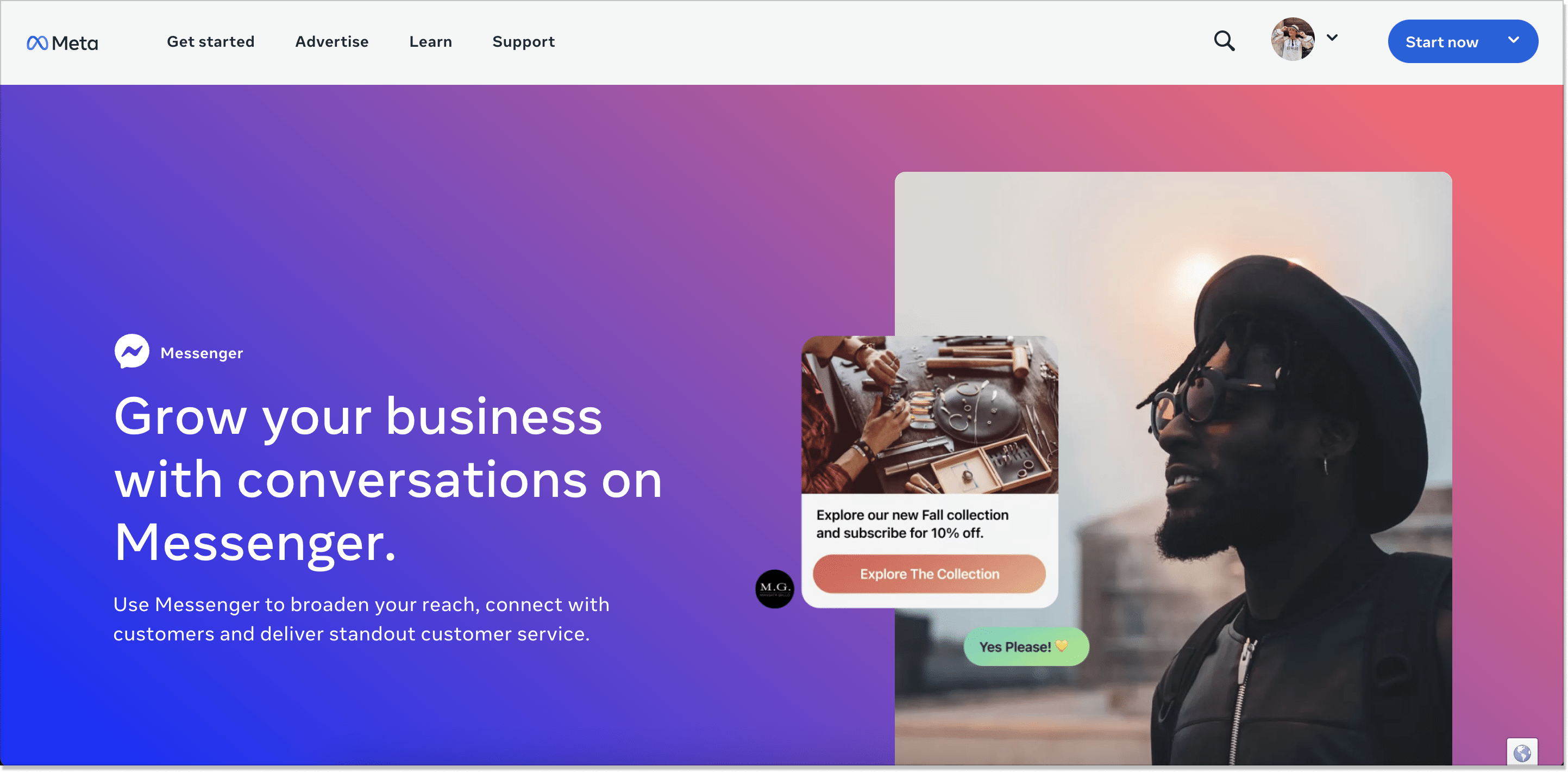 Facebook Messenger for Business acts as a direct line of communication between brands and customers, ideal for mobile devices. The logic is simple: clients send messages to a business's Facebook page, and companies can answer in real time. 
Main features:
Integration with Facebook Ads. Brands can leverage Messenger for conversions from Facebook Ads by setting up Click-to-Messenger ads.
Messenger Stories. Together with Instagram, Messenger Stories provide lasting impact and catch instant attention.
Chatbots and automated responses. To deal with common queries and load off a customer support, marketing, or sales team, Facebook Messenger offers intelligent chatbots.
Customer segmentation. Thanks to segmented audiences, businesses can target and personalize their messages.
Facebook Messenger pricing: Free.
2. Apple Business Chat (formerly iMessage)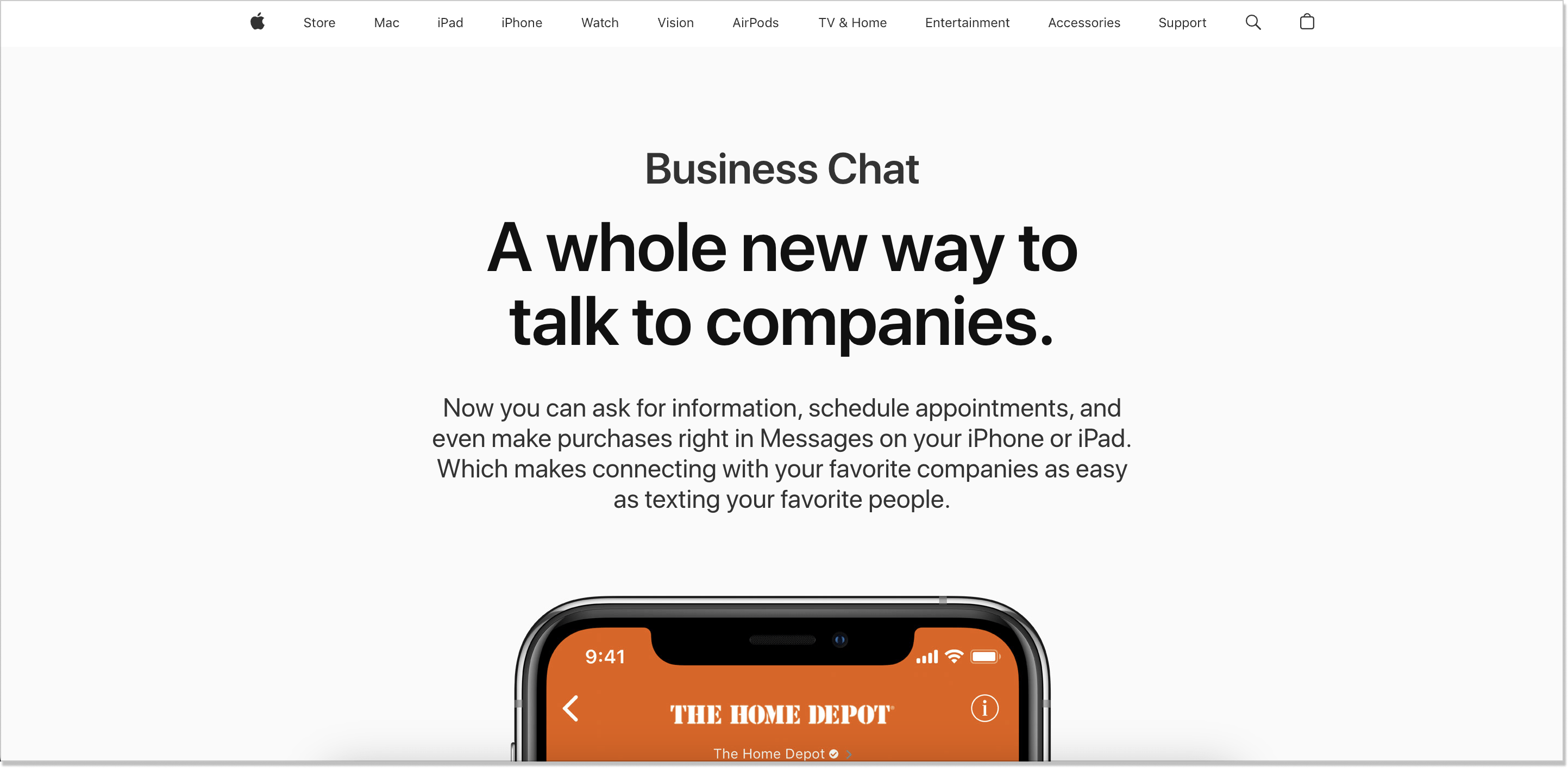 Apple Business Chat can become your business buddy in a pocket. With it, you can simply schedule appointments, make purchases, or initiate messages, to name a few, in seconds. Being an ultramodern alternative to JivoChat, Apple Business Chat has partnered with numerous world-known companies across the globe (AXA, Burberry, Fairmont, etc.)
Main features:
Instant messages. Saw a brand on Safari? Tap the Messages icon to connect with a business on the go from your own app or website.
Streamlined control functions. When you start a chat with, say, deliveries, they can't see your personal info unless you choose otherwise.
Payment options. Complete your purchases right from the Business Chat using Apple Pay. No need to leave a conversation.
Apple Business Chat pricing: Free for iOS.
Wrap-up
Choosing the best software for communication with your customers takes work. The tool has to be reliable and user-friendly. Unfortunately, JivoChat might not meet these requirements these days. But there is no reason to worry, as the market can offer many solid JivoChat alternatives.
Choose HelpCrunch for a one-stop customer communication solution with live chat, email marketing, and a knowledge base.
Furthermore, go with Tawk.to if you need just a simple live chat and have no budget to cover the costs just yet. 
Pick Smartsupp if you want more detailed insights into your customers' behavior on the site (hi, screen recording!).
Lastly, LiveAgent would be great if you have a large volume of customer inquiries flooding from different channels. Another JivoChat alternative – Tidio – would perfectly serve brands looking for an advanced chatbot solution for a reasonable price.