9 Steps to Create a Tailored Digital Customer Engagement Strategy
A digital customer engagement strategy should be robust and brought up-to-date. We've put together all the secrets on how to build it right in this post. So, don't miss out on it! The better part of our lives today we spend online. Shopping, entertainment, and even work have already gone digital. Just like customers who are in the pursuit of hot deals and attractive offers, businesses all around the world rack their brains to engage and retain clients.
Today, interacting with customers is easier than ever thanks to advanced technologies. What would we do without social media? Their value has extended beyond the marketing department and is now central to both client and employee experience.
Once yet another customer joined the army of your loyal online clientele, you have to make the smart choice. If everything goes well, you can not only increase revenue but also rise in your clients' eyes. However, if you do something wrong, you'll risk a lot. It all starts with a well-thought-out digital customer engagement strategy. So, it's time to break it down.
What is digital customer engagement?
Digital customer engagement can be described as the way you interact with clients. To put it simply, it's everything that's connected to the online conversation via customer communication tools: social media, email help desk, or live chat.
Sure, digital engagement is not just a 'marketing' thing. It is bound up with customer service in all its aspects and internal communications which helps new employees adapt to the company's specifics or sharing knowledge.
Online customer engagement is more like an emotional connection between a business and clients. People who are interested in a product or service will buy more, recommend stuff to their acquaintances, and demonstrate higher loyalty.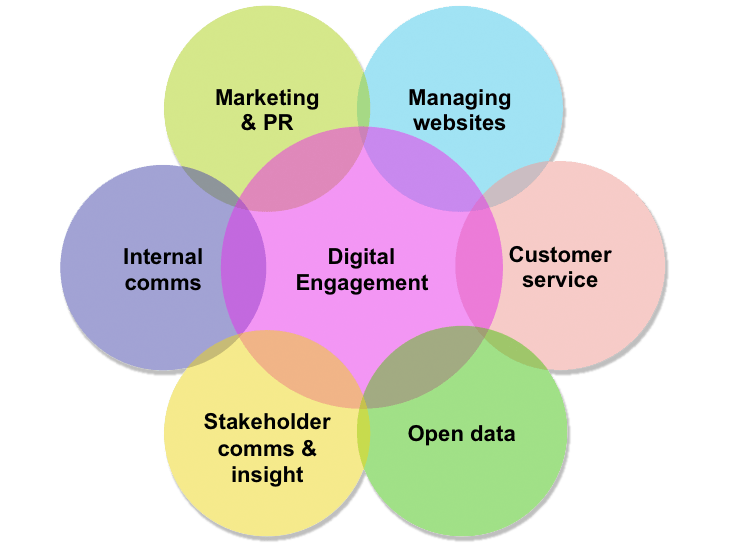 According to the recent research, there are three types of customers when it comes to engagement:
Fully engaged: people who are loyal and emotionally attached to a brand. Getting the very deal is a must — others are just a bad match. You can call such customers brand advocates.
Indifferent: these clients are mainly neutral. When it comes to the point, they don't show much interest.
Disengaged: these customers can switch brands and think nothing of it. If their experience is negative, they won't miss a chance to tell everyone about it.
Digital customer engagement doesn't happen in thin air — it takes a plan. Look through 9 end-to-end steps we've come up with and build a perfect online customer engagement strategy.
9 Steps to Shape an Effective Digital Customer Engagement Strategy
Online customer engagement is constantly evolving and there is no way for slowing down. To acquire new clients and retain already existing ones, you have to move with the times. The list of 9 tips on how to build a perfect digital customer engagement strategy is at your disposal:
#1 Go with the right communication channel
The channel determines the promotional strengths of your content.

The co-founder and CMO of Orbit Media Studios Andy Crestodina
Different channels promote different goals. To succeed in your digital customer engagement endeavors, you should define your major message and see what option matches it best:
Social media marketing makes for brand loyalty and helps nurture customer relations. Show what values your business obtains and how you live them, create eye-catching content, listen to what your clients say. Most users log in several times a day, so update the newsfeed for them regularly.
Live chat software builds a personal connection between a customer who is looking for assistance and a brand. With a proper live chat feature in your arsenal, you can help more people in real time and reach out to them first to demonstrate your commitment which usually results in happy customers.
Webinars are great as they are host live. They provide an excellent opportunity to pitch what you do and gather customer feedback afterward. Use these reviews to fine-tune your next content plan.
Paid search is a type of digital marketing which allows businesses to show their ads on search engine result pages (SERP). Such an approach works on a pay-per-click model — until someone clicks your ad, you don't pay. It drives traffic and boosts brand awareness.
#2 Leverage a customer engagement platform
Using all of your digital channels is one thing, but monitoring your customer data is quite a different story. If you want to deliver the greatest experience, you have to be aware of all interactions customers have with your brand, what products or services they purchase, or how they prefer to be reached out.
For that, you need a cutting-edge customer engagement platform. By the way, the one from HelpCrunch can bring all the above-mentioned data together for you and provide valuable insights to make your life much easier. With such a unified solution for digital customer engagement, you can automate new user onboarding and convert more leads by taking advantage of the following features:
Behavior-based auto messages for engaging visitors and customers like a pro
Fully customizable popups for driving the user attention and pushing them to action
Email marketing campaigns for special offers and deals (automate them or create manually)
The customer engagement platform from HelpCrunch also lets you store information about customers in the same place, keep track of their journey, and bring the most personalized experience to each of your clients.
#3 Provide proactive customer service
A customer engagement process is closely related to proactive customer service. With modern real-time messaging, you don't have to wait for clients to contact you. You can do that first! This way, you show the readiness to help clients before an issue even pops up. For instance, once there's a visitor on your website, send him a proactive message saying you're willing to help in case some question occurs.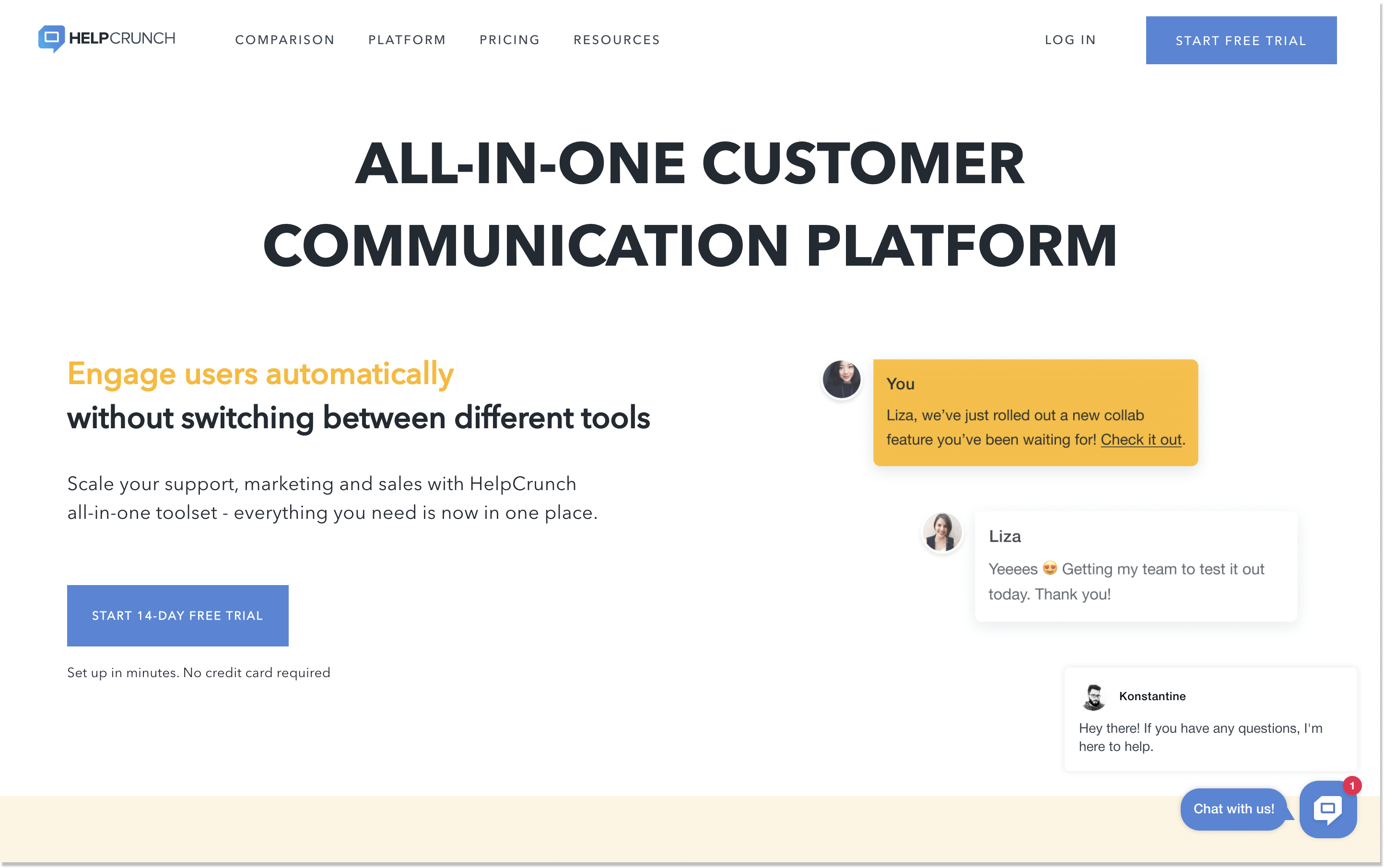 Plus, this opens up a world of possibilities for targeting, engaging, and converting visitors into customers. How is it possible to catch the right timing, the right people, and fire a proactive message? Let's find out.
If you use a live chat solution, set up special triggers (time on page, number of page views, number of sent proactive invitations, etc.). Take the initiative and start a conversation with your visitors. And maybe, they will become your loyal customers.
#4 Mind the power of augmented reality
In the digitalized era it's hard to wow someone with new tech. But still, there's a thing you might want to use in your business. Augmented reality (AR) has proven to be a real boon for marketers as it improves customer engagement and increases the level of interest for a product or service.
The research states that there are already some companies that experiment with AR to take the user experience up a notch and the world AR market is about to reach $75 billion by 2023. If used right, an AR technology can enhance your brand recognition among customers and engage them more efficiently. Here are some scenarios that can come in handy for your digital customer engagement program:
Almost everyone now has a smartphone and downloads an array of apps daily. As long as customers know you have a new AR application available, they might want to give it a shot.
For instance, a French chain of beauty and personal care stores Sephora created an app called Virtual Artist. There is a 'Try-on' option to see if this very make-up suits you well.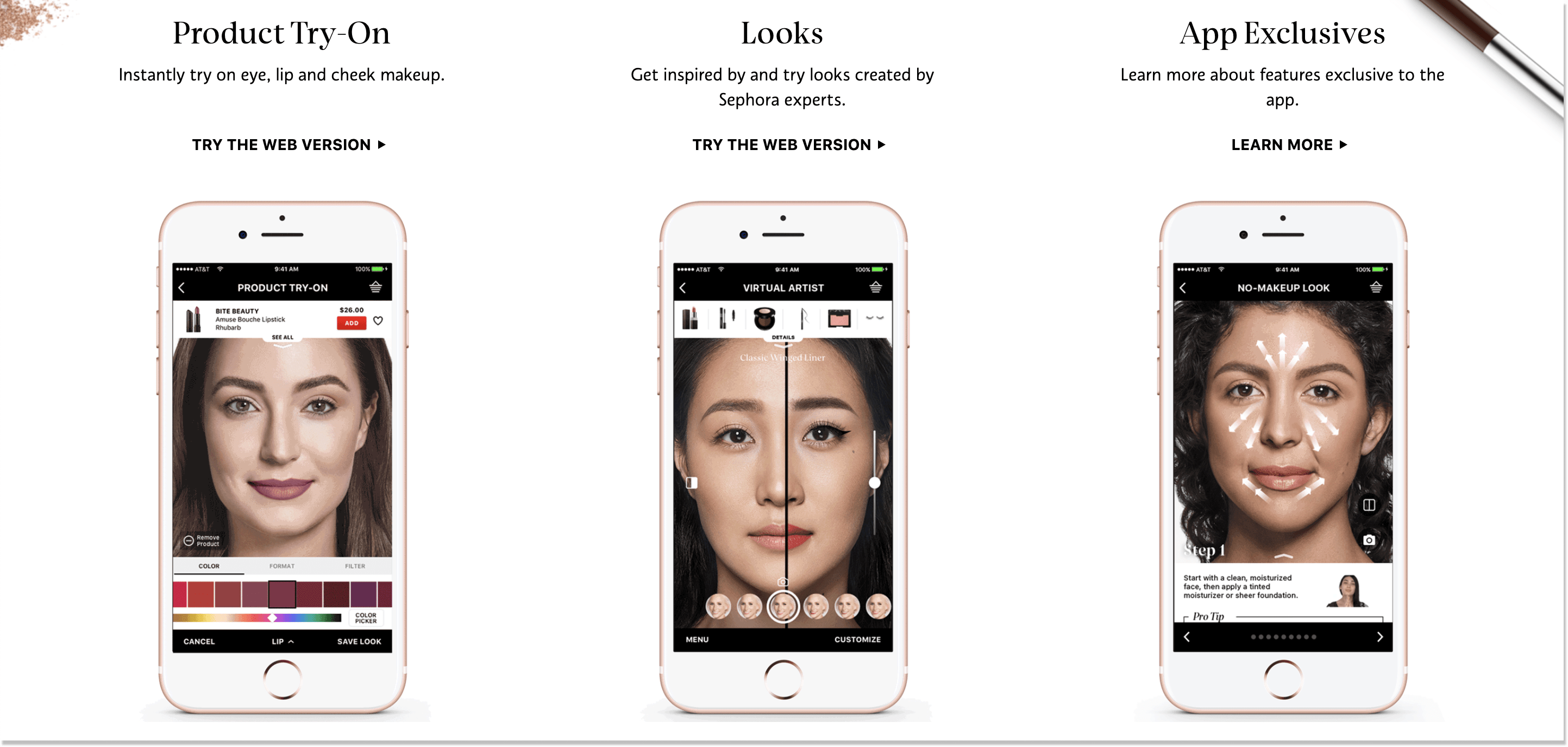 Stimulate the buying decision
Customers often left their shopping carts without buying anything because they're uncertain about it. Your digital customer engagement plan won't be a success if you don't let people test a product before they buy it. AR eliminates the feeling of uncertainty and supports the buying decision.
Audi's AR app is a vivid example here. It lets people test drive a vehicle on any set and view a car on their device. In such an engaging manner, customers can get additional info about a product and come to a final decision.
In order to retain long customer relations, it's essential to keep the client's interest even after the purchase. This is when AR technology may be handy.
For instance, include a QR code on a package for customers to scan it and see the additional maintenance info. Or offer an AR manual: a user can scan the item with a phone and see the interactive guide on product usage.
#5 Involve your loyal customers
A successful customer engagement strategy usually has clients who want to align themselves with your product behind the scenes. These are mutually beneficial relationships that you don't want to ruin. So, you'd better use them wisely.
For instance, if you have a product release around the corner, involve your loyal customers, too. Just give your product champions a sneak peek to new features and fill them in on the details. Then ask them to spread the word with tweets, comments, and quotes on social media when you go live.
Another useful point here is to encourage your clientele to take part in user tests. It's better to do that in the early stages of your product design and incorporate feedback afterward.
#6 Monitor user engagement metrics
One of the indispensable aspects of building a digital customer engagement strategy is measuring your user's perception of the brand. These insights can deliver essential info on whether your product or service chimes with customers. Look through the key user engagement metrics:
Retention rate: are your users sticking up with your brand?
Active users: how many people are using your product during the specified interval?
Core user actions: do people understand the feature set you offer them?
#7 Personalize the customer experience
80% of customers are likely to buy from a company that makes personalization a part of its priority. In fact, personalization can take many forms: a happy birthday email or a specially designed algorithm recommending products based on browsing history. Such Internet behemoths as Amazon and Netflix are out in the front on this matter.
Everything that Netflix does is backed by data and smart AI technologies. The company always brainstorms new ideas to match the exact thought process of the users. Let's take its recommendation engines as an example.
Netflix utilizes customer viewing data, search history, rating data, and the kind of device to predict what should be offered to a user. That's why each landing page is unique with perfectly matched content for the very customer. It doesn't only provide users with personalized experience but also reduces the churn rate significantly.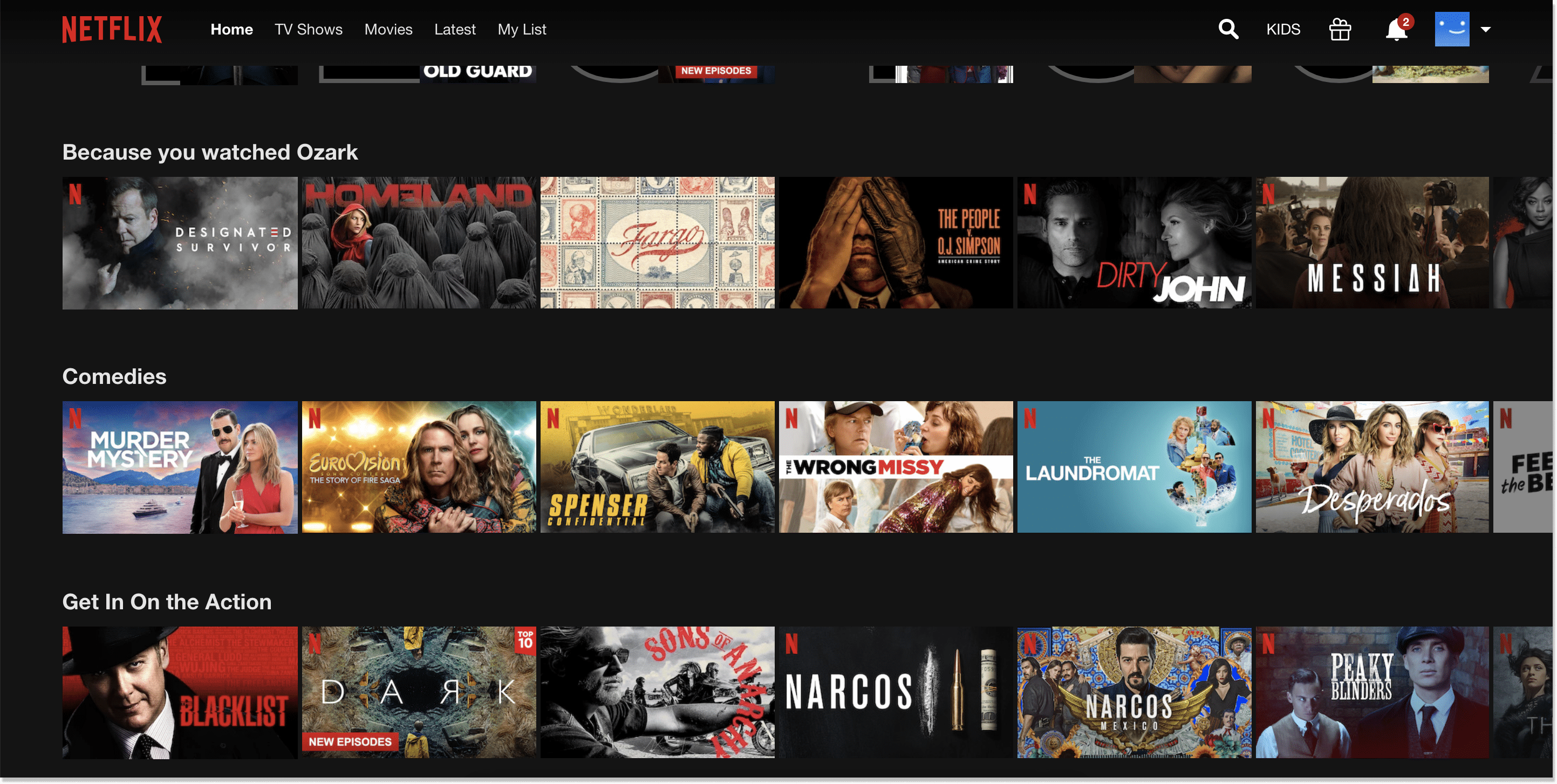 #8 Engage customers with in-app messaging
What is the best way to connect with customers? That's right: in-app messaging. When done right, you can build lasting engagement during the user journey. You can create such messages for especially segmented users, design certain in-app notifications, etc. To be honest in-app messaging is not only about a digital customer engagement strategy but also about shaping a strong product experience. Let's chat through some ways when you can use in-app messaging:
User retention: consider proactive communication as your best option to help customers;
Convert users from a free trial: show limitations of the current trial plan while enticing them with more upgrades;
Onboard new users: create fun, eye-catching, and informative guides via carousels that orient the user and keep them focused;
Promote fresh features: show how to activate the feature or get started with it;
Gather feedback: fire some messages and ask for honest feedback to know if a client is satisfied with what you do.
Let's see how Mention onboards new users: it's a mobile carousel where they walk you through the features and then place the CTA button to create an account.
Before the start, you should bear important things in mind. First of all, segment your messages to grab customer's attention all at once. And secondly, keep your texts concise, unique, and short. Who wants to read cumbersome messages?
#9 Offer free trials
Nurturing your leads with free trials provides an opportunity to try and test your products or services for some time. Besides, you deliver actual value to customers before the period is over.
We at HelpCrunch offer a free 14-day trial to explore the product features thoroughly. It happens though that a client didn't manage to test all of them. But we are OK with that! It's possible to extend a trial for a week or two.
Pro Tips!
Communication is the key. Add personality to your interactions with customers. They should realize you care and make them feel appreciated.
Pay attention to user actions when they test the product. You want to know whether they like it or not.
A free trial is perfect for leaving a good first impression.
Bottom Line
Developing a winning digital customer engagement strategy should be the foundation of every business. As the competition heats up, you should focus on your customer wishes, identify your core message, and choose powerful software to always be on a roll. Create an account with HelpCrunch to engage with your customers using an advanced toolset.