Customer relationship is a prime factor that determines the success of a business and the qualities of a company. The most experienced businessmen would tell you how important it is to retain customers sometimes more than gaining new ones.
As a leader of a growing business, you know how marketing, sales, and support teams are the ones who are always connected with the customers. However, as the customer base expands, so do the responsibilities of these teams.
What you do to retain these customers and how you choose to serve them, all depends on how strong your relationship is with them. That's why it's crucial to build an effective customer communication strategy early on. There are several software platforms out there that can help your team connect with customers more effectively.
Make the job easy for your team and reduce the chances of error by using customer communication tools that are mentioned below:
#1 Live Chat and Email Management: HelpCrunch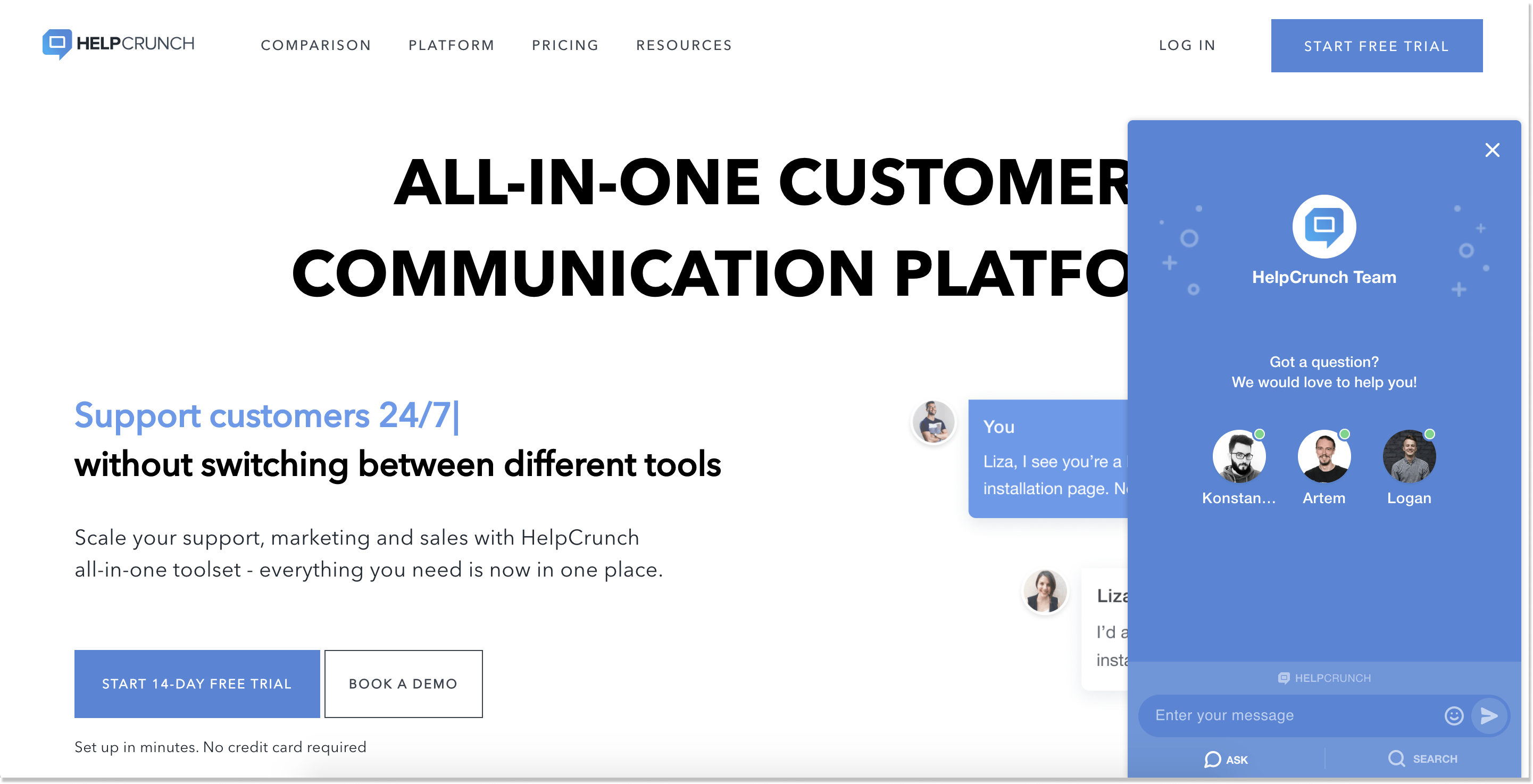 If you are running a business with a lot of customers and getting lost in their emails is a phenomenon that is fairly common for your employees. HelpCrunch is a software platform that can help you with email automation and creating live chats with customers. This tool helps in streamlining work and increasing productivity.
The main features of this all-in-one customer communication software are:
HelpCrunch lets you sync multiple communication channels under one roof
It allows switching between communication channels swiftly
Sends instant email follow-ups to customers after interaction in chat windows
Had the knowledge base included in all subscription plans
It offers an array of templates to choose from for creating popups
It gives you a very interactive and highly customizable interface to work with
Handle multi-channel ongoing customer conversations presented under one dashboard
A help desk to help you better organize, prioritize, and manage every conversation with customers
Thanks to the localization feature, the chat widget automatically switches to the user's language
Helps launch marketing campaigns that can be customized to every little detail.
#2 Keep Customers On The Same Page: ProofHub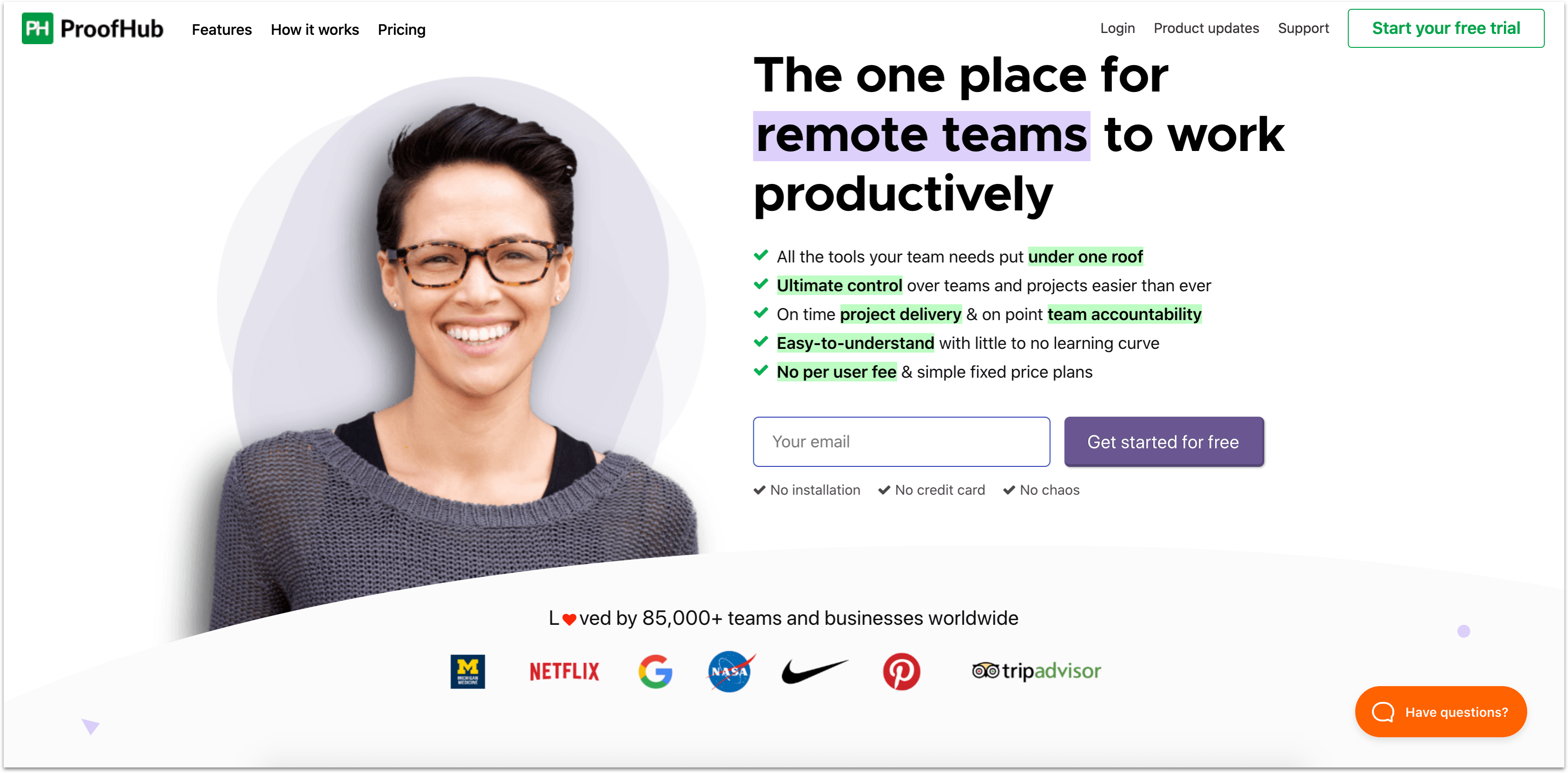 Project management software platforms benefit marketing teams in more ways than one. A perfect example of such a tool is ProofHub. This platform will not only let you arrange and organize contacts, but it will also help you set timers and deadlines. ProofHub will help you redefine transparency for your customers by giving them a peep into the operations.
The features of ProofHub I would like to highlight are:
Make information more accessible by creating notes and team discussion portals
Store and share files of any kind with any number of customers
Make reviewing easier for your customers with the comments feature
Let your customers and clients into your base of operations
Help them view how the tasks and projects progress
Keep them updated on the timeline of the projects
A platform where they can observe if everything is going as smoothly as expected
Give them the liberty to provide feedback by annotation and mark-up tools for PDF files and images
Deliver projects and mark tasks "done" to keep customers always in the loop
Provide a percentage for exactly how much the task has progressed so the customer knows when to expect results.
#3 For Mobile In-app Customer Surveys: Mopinion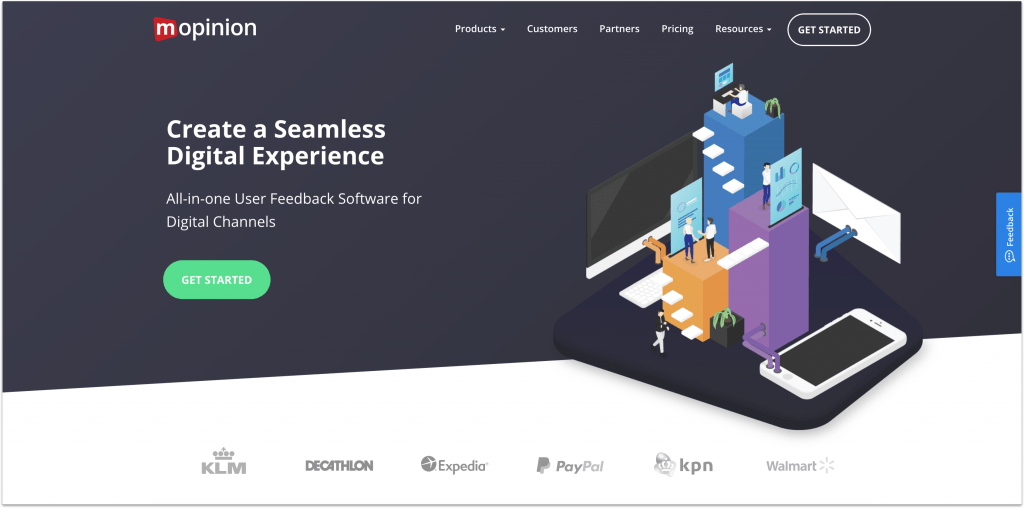 Getting the opinion of the customer makes them feel acknowledged and cared for. Having a tool that can help you record how people feel about the performance of your business and improve customer engagement drastically. Mopinion is a great platform for creating polls and surveys for customers to gather such information.
The key features of Mopinion include:
Increase the engagement of customers as you present how your business runs
Well-crafted templates to suit the desires of the customers and the needs of your business
It is also a tool that will help you a lot with running email marketing campaigns
Get to know the needs of your customers and the changes they would want to see with what they are receiving
Has integrations with Salesforce, Marketo, Hubspot, Adobe Analytics, Google Tag Manager, and Zendesk, etc
The surveys you create will be highly interactive, easy to submit to your customers
Help your customers provide actionable insights and effective feedback
It provides a seamless experience as a mobile platform.
#4 Customer Reach & Chatbot Software: Drift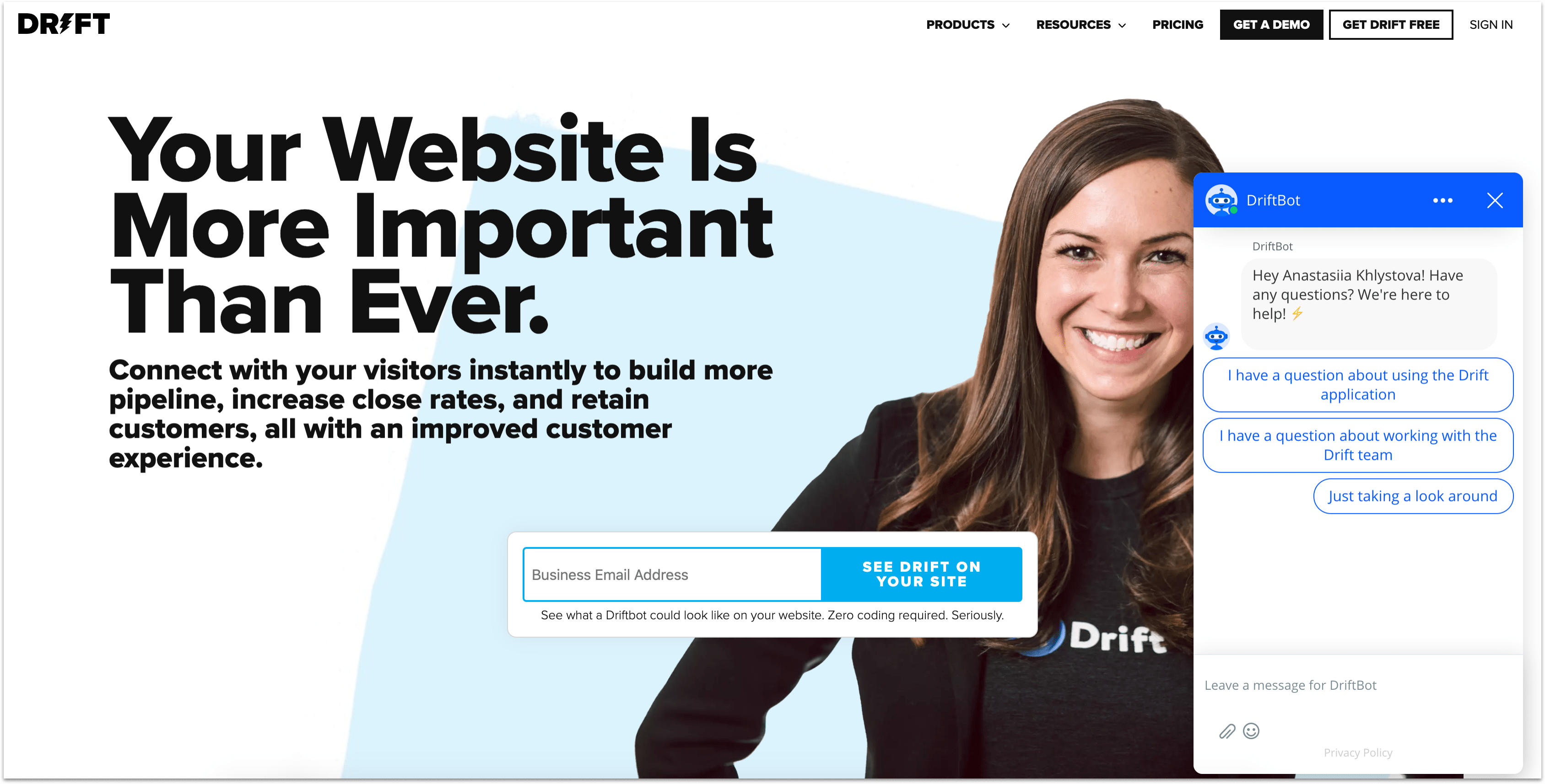 When you create a platform for your company that speaks to your audience, you want to greet customers and potential customers in the best, most welcoming way possible. Nothing can help you achieve an effortless relationship with your customers quite like chatbots. Drift is a chatbot software that is known to create chatbots providing the most reliable customer reach system.
Here's are the factors that make it stand out:
It helps you record the response time of the lead
It will do everything from asking qualifying questions to providing important details
It will automatically send all user information to your CRM/dashboard
These are virtual assistants that aid with talking to your customers on your behalf
The chatbots created by Drift will connect directly to your team's calendars
It will help customers create appointments and meetings with your teammates
It helps you send personalized messages to the VIPs
Drift chatbots will help you book meetings with target customers and sync with the calendars.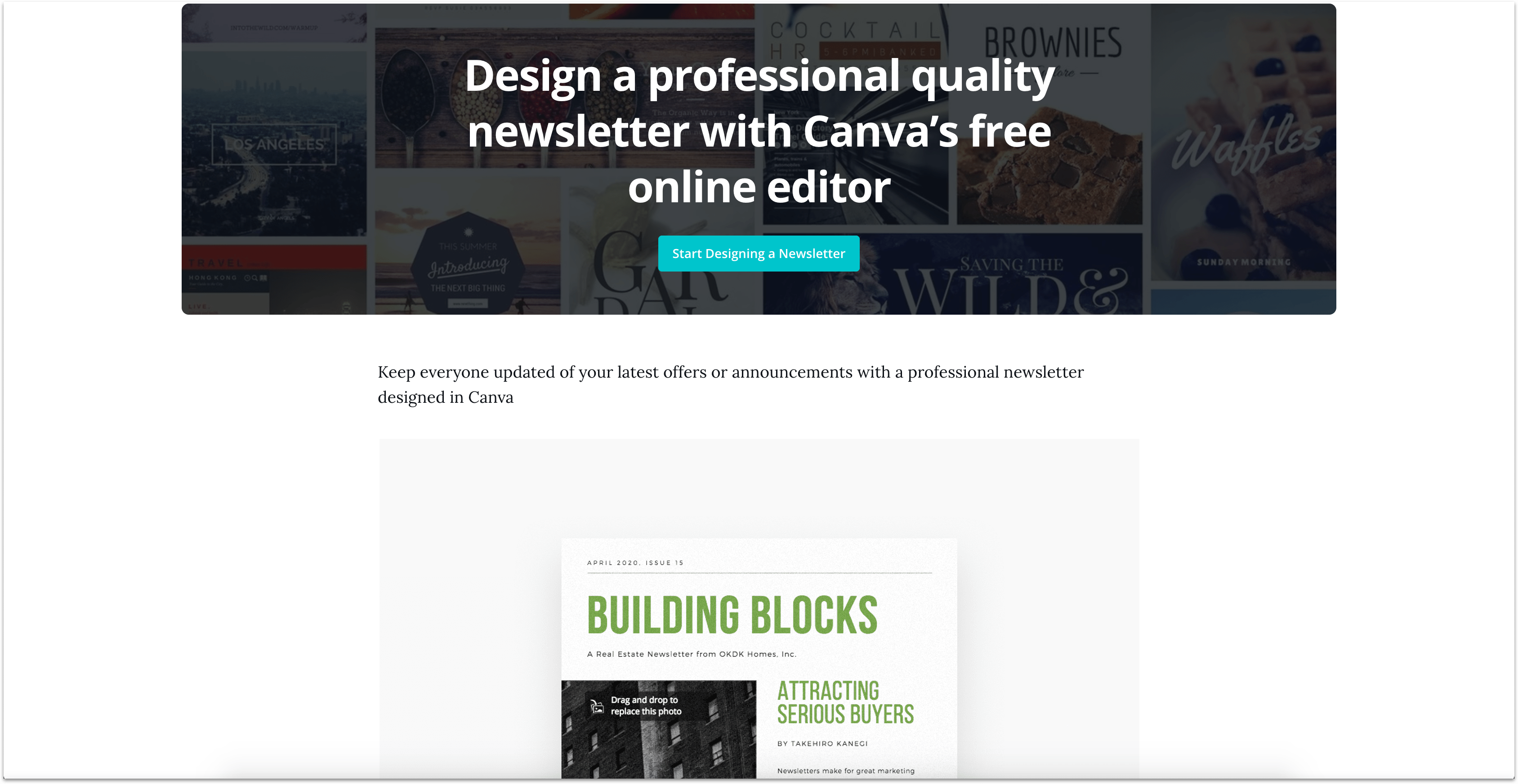 What is the purpose of sending a newsletter? How does it benefit your business? Newsletters are an investment with amazing yields. As a subtle update that is helpful to your customers, you remind them why they need you and why they should still be pining for your services. If you are thinking of a way to create an appealing newsletter, Canva is here as a savior.
Why should you choose Canva for creating interactive newsletters?
The knowledge you present in newsletters will help you introduce your firm as an expert in your field
Add customized and compelling calls to action to your newsletter
Add as many links you want to the newsletter you send
Pick amazing topics and latest trends to write upon
Record how many people have opened your newsletter
And, log how many people have clicked on the links present in your email
Document exactly how many people have unsubscribed for the list after receiving your email.
#6 Track Customer Response: MonkeyLearn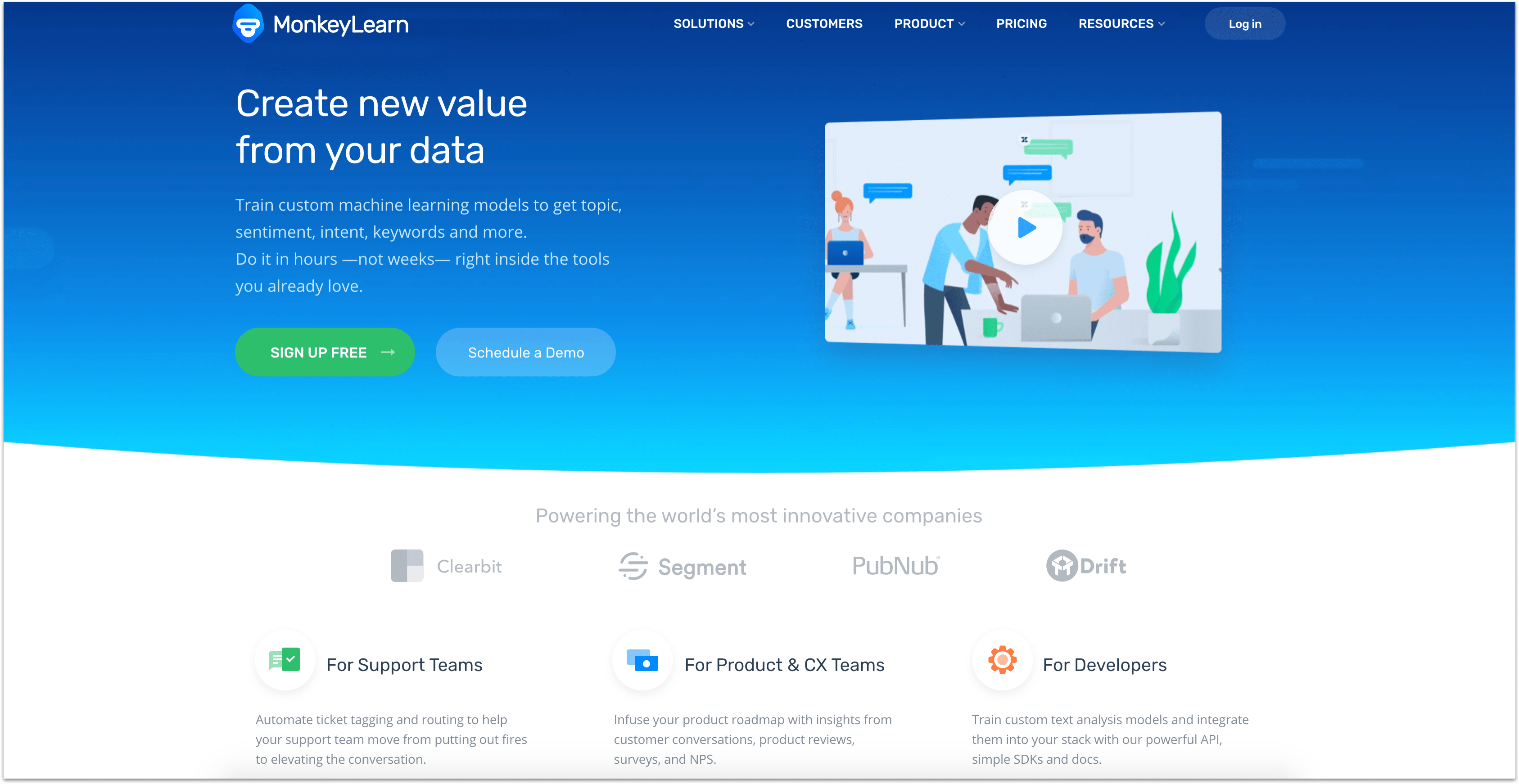 Knowing customer response is equivalent to measuring their trust and investment in your services. Your team will benefit a lot when they know how customers will react to their attempts at communication and how long they take to respond. MonkeyLearn is a software platform that will help you track customer retention, intent, sentiment, and narrow your search down to the keywords that represent their needs.
The main features of this tool are:
It helps you automatically identify and tag upcoming tickets
Ensures a smooth running transaction with zero errors
It helps you improve your communication channels with customers
It gives you a medium to receive fruitful feedback from the customers
MonkeyLearn works around the clock and gathers information at all times of the day
Displays amazing machine learning characteristics
It helps you automate work effectively
Runs predictive analytics on customers
It helps present statistical data graphically
It helps summarize the analyzed data through reports.
#7 For Notifying Customers: TrueDialog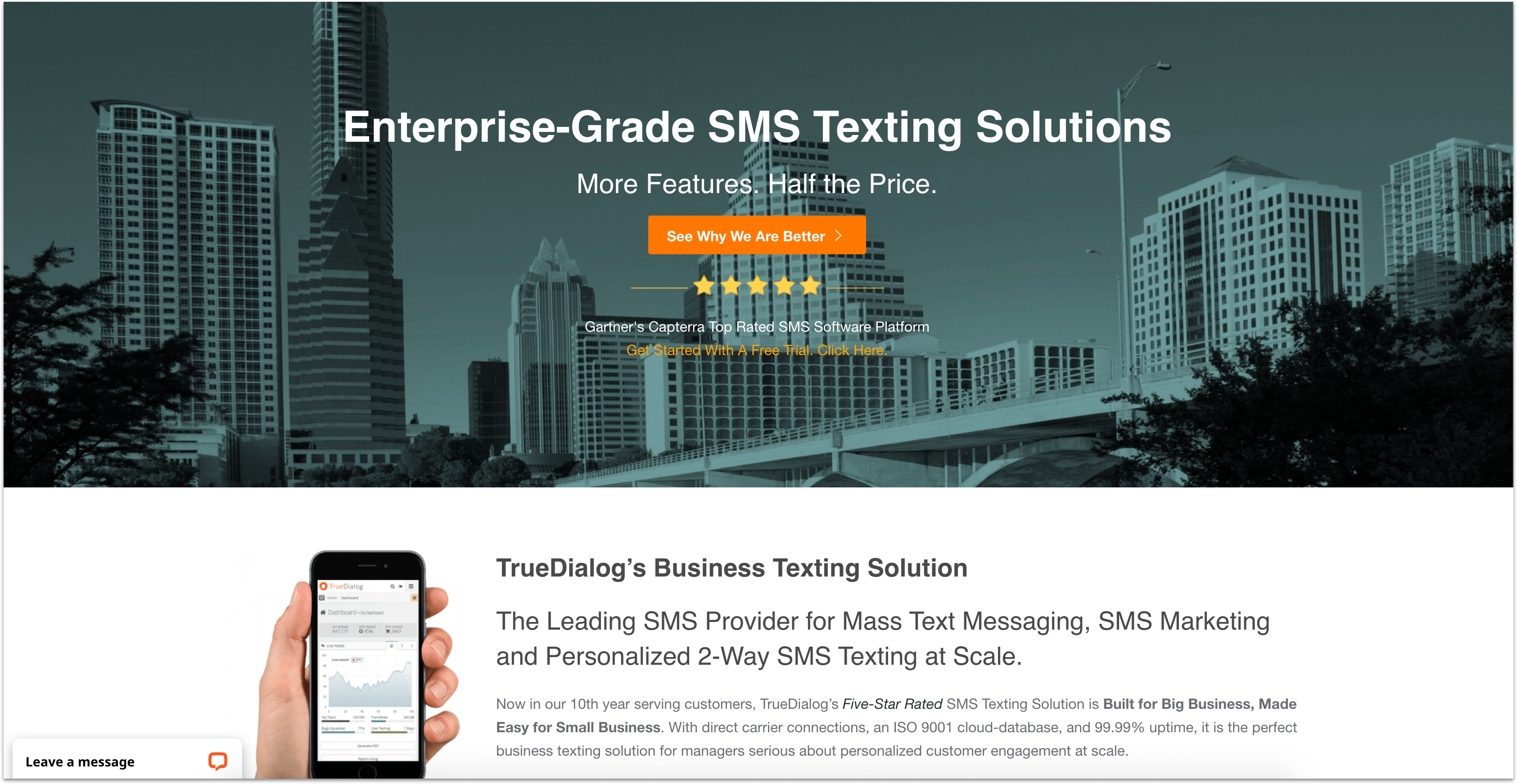 As a Business SMS solution, it is clear what TrueDialog can do for your business. It is a tool that helps you keep all your customers aware of changes. Through timely notifications and quick updates, this software platform helps you build a relationship with your customers with the basis of trust and confidence.
The main features of TrueDialog are as follows:
It is a one-on-one texting solution for your team
All the team members pitch in to give viable information to the customers
It helps you send one text to more than a million people at once
If you want to send alerts, it allows you to send quick notifications through multiple channels
It allows you to schedule and sequence your texts
It even helps with landline texting
Has a durable and reliable SMS API
Multiple members of your team can follow a certain "thread" or a "chain" so that you can give customers valuable updates.
#8 Tool for Customer Segmentation: SproutSocial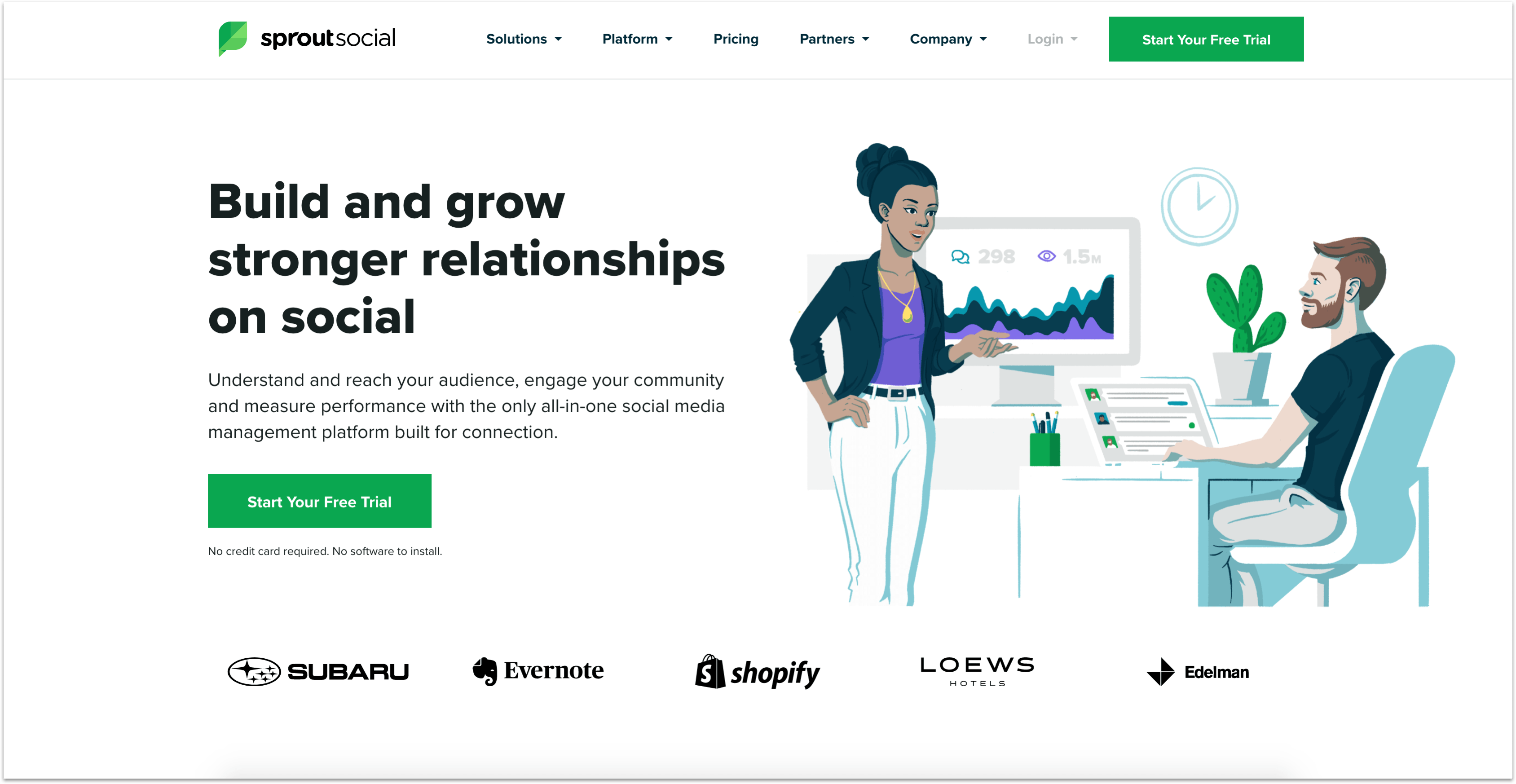 From the perspective of your team, to drive productivity and manage time better it is important to effectively manage possible leads, potential clients, and your regular customers. For this, you need organization, categorization, prioritization, and segmentation. SproutSocial helps in tapping into the aspects of social media for effective marketing. This presents a solution to come as close to your customers as possible.
Here are all the features that make this the best software platform for this purpose:
It helps you categorize customers as per the demographic you are targeting
It helps you narrow down lists through preferences and needs
Finds people with common interests and priorities to create groups
Find new trends and strategize marketing moves through this rich information
All groups and information gathered are presented on customizable dashboards
It helps you form a platform for insights that require action
After you have gathered information on shared interests it helps you plan, organize, and deliver publishable content
Cross-network publishing features help you submit your content on time for it to be relevant and relatable to your customers.
#9 Call Center Management: TalkDesk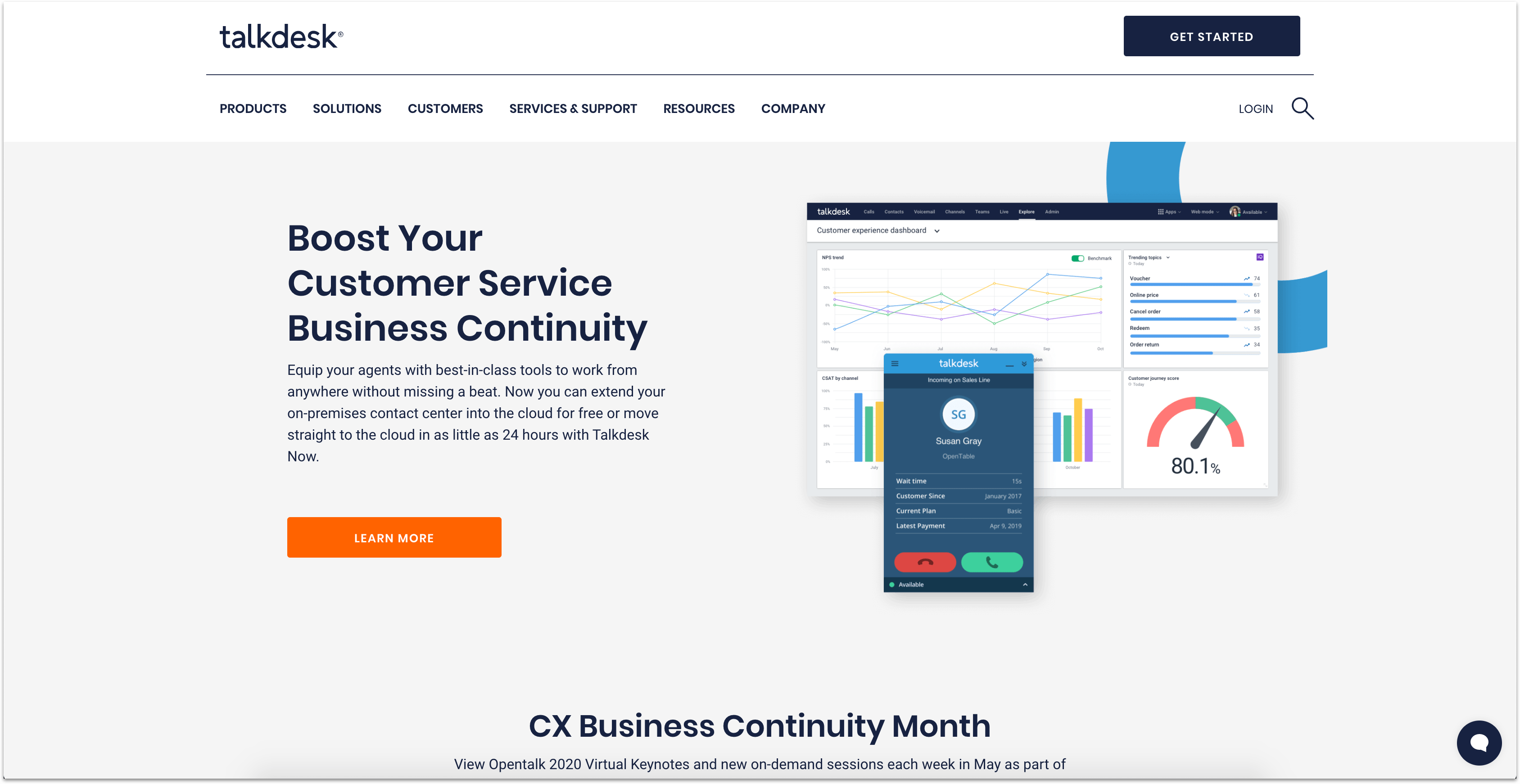 To build an active relationship with your customers, the support you provide should actually be supportive. But customer care departments fail because of mismanagement and lack of organization in the workflow. TalkDesk is an impeccable call center management system that will help your team be updated with the needs, wants, and most importantly grievances of your customers.
The best features of TalkDesk include:
It provides you a cloud-platform to store important customer information
It gives you an enterprise-level performance with high security
The tool can easily handle a big customer base
Increase productivity with a highly organized interface
Easy-to-use features that help manage time
Using the software would not require giving training to your employees
It helps you provide great audio quality to your calls
It comes with a global low latency architecture.
#10 For Receiving Feedback: TrustRadius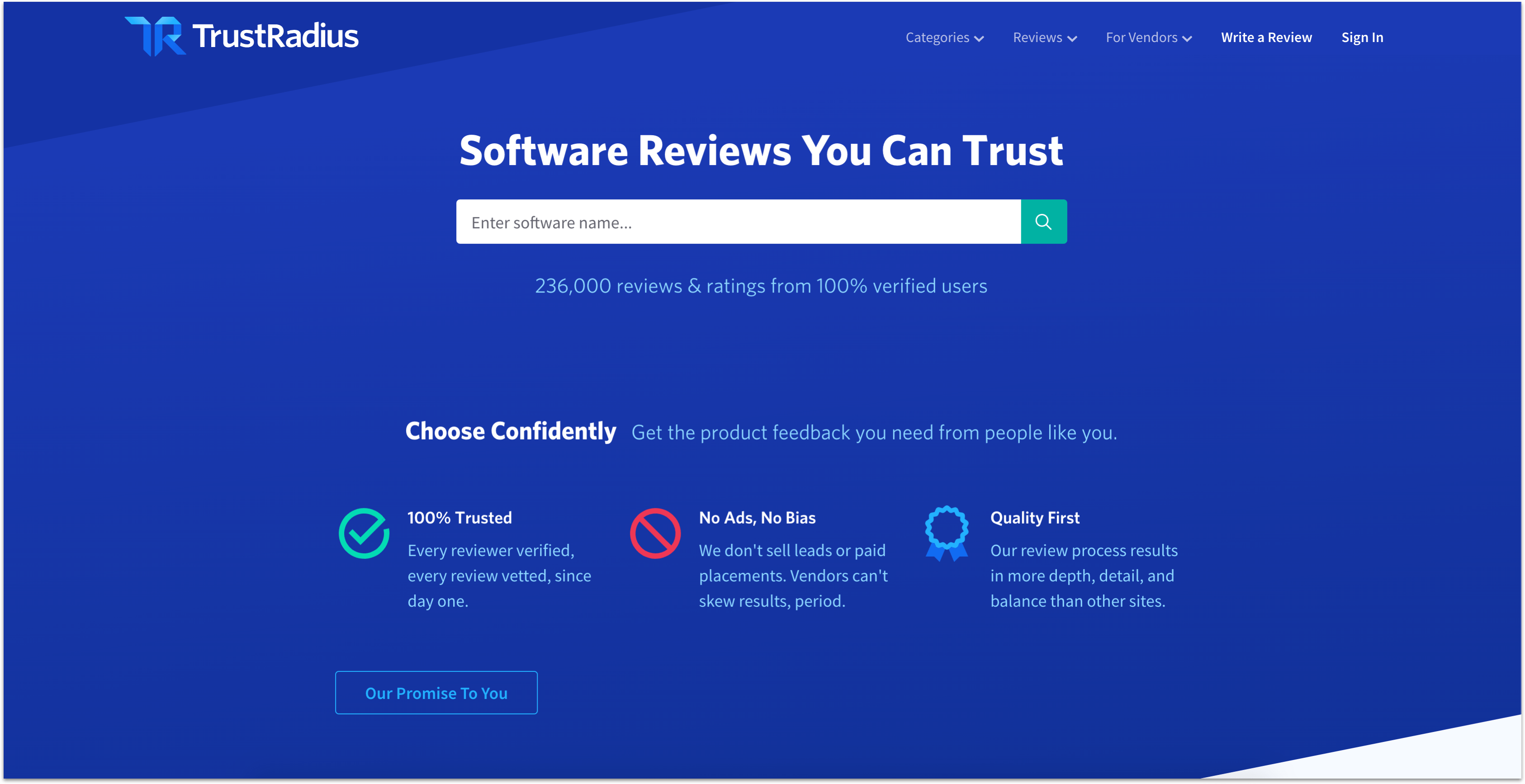 Close relationships are formed when your partner helps you improve. In a similar fashion, all businesses need to know about the shortcomings in their products or services. TrustRadius helps customers provide a clear view of what they want and what they would like to change. Making decisions will become a lot easier when the people you are working for are giving you the right input.
Receiving feedback is easier with this platform because:
It helps with reaching out on social media
Maps out the necessary analytics
Marketing automation with TrustRadius is easy
Presents a comment tab on services and products
It helps you write product descriptions with key features
It helps people view products and services in categories
Customers get to write in-depth reviews and hop on discussions with other users.
#11 Information and content collection: Content Snare
If you offer any services or white glove account setup, you'll inevitably need information from your customers. Collecting information, files and content from those customers can be one of the biggest pitfalls for businesses. Content Snare helps collect information from clients in an organized way giving them access to a simple client portal.
The best features of Content Snare include:
A single source of truth for all information you collect from customers
Automatic email reminders so customers don't forget to send you info
A simple portal for each customer to answer questions and upload files
Drag and drop system to request information
Reusable templates when you're requesting the same info over and over
Approval or change request system if customers send the wrong info
Zapier integration to build it into your workflow
Conclusion
There are many ways to start building an amicable relationship with your customers. The upside of this includes just so many perks that will benefit your business as well as the customers you work for.
There are numerous automation tools out there that will help your team become more productive and practice time management. Staying organized and saving time will effectively increase the time you spend connecting with your customers.
HelpCrunch articles delivered straight to your inbox 🚀
All the latests posts. One email per month
No strings attached
Read Also
Support
Read the article to learn more about the main types of chatbots out there and how to choose the best one for your business today. Examples included!
Support
Have you ever used live chat for lead generation? If not, you have to change the situation right here, right now. Check out some tips on how to take advantage of this tool and drive lead gen efforts.
Support
No secret that an online help center has its perks. In this post, we're featuring 7 clear-cut knowledge base benefits you can't miss out on. Check them out and build a structured resource hub to your best advantage!