Is there any difference between an average customer and an engaged customer? Well, yes, and it's clear-cut. The first one will buy something from you and leave. But the latter will keep coming back for more, bringing their friends, and recommending you to others. Which sounds like the one that's worth the effort?
If you're more into the second option and looking for special customer engagement examples for inspiration, your search ends here. In this post, we've covered every little detail on that matter and provided some innovative customer engagement ideas to fuel your strategy. Let's get it started!
What does customer engagement mean?
Customer engagement is all about encouraging clients to interact via different communication channels and share their experiences you create for them. Sure, it doesn't involve customer support only. Marketing, sales, and even developer teams are in this together when it comes to engaging clients.
The process of customer engagement is more like an emotional connection that starts with the very first interaction and extends beyond the final purchase. The whole point is to give people something huge except for your products or services. A-rated products drive customer attention initially and catching content makes them stick around with your brand. Actually, here's when feelings come into the picture.
How to realize that your company experiences strong customer engagement? Tick the right boxes:
People like and comment on your social media
Your campaigns, promotions, contests, or quizzes are popular
Customers enjoy and reap benefits from your loyalty programs
You get positive reviews on third party sites
People recommend you to their peers
They read your blog, watch videos, and download interactive content
One thing to remember: if you have returning customers, it doesn't necessarily mean they're engaged with your brand on an emotional level. If this connection is lost or anything else goes wrong, clients may jump ship.
For you to have a bird's eye view, we've come up with 8 customer engagement examples you might want to adopt in your business. Check them out!
8 Great Customer Engagement Ideas to Implement
Excellent examples of customer engagement can inspire business owners to find new ways to heighten the client's interest. Hopefully, our striking selection will help you do the same and stand out from the competition.
#1 Provide omnichannel customer engagement
Clients want to take total control over their purchasing decisions today. They prefer buying stuff over their own terms, whenever they want, and via a method they choose. Of all things, delivering seamless customer service is half the battle. Now it's all about how you track and avail of the user journeys. The greatest way to succeed in this is by providing omnichannel customer engagement.
Such an approach blends live chat, email marketing, and social media with one another giving an opportunity to manage them from the one unified console. Speaking of which, HelpCrunch, an omnichannel customer engagement platform, helps automate onboarding, reach out to clients with proactive messages, and convert more leads under the same dashboard. It's a win-win situation for both customers and support agents as they communicate within the platform and don't have to jump between various channels.
If you go with an omnichannel customer engagement tool, you can do so many things:
Engage with customers in real time
Enhance the shopping experience
Serve customers wherever they are
Collect clients' insights
Perfect customer service
#2 Send welcome messages
So, a person buys stuff from you, everyone is happy. And what's next? I'd say, don't let a customer forget about you. A short welcome message can make the shopping experience more pleasant. See the example below: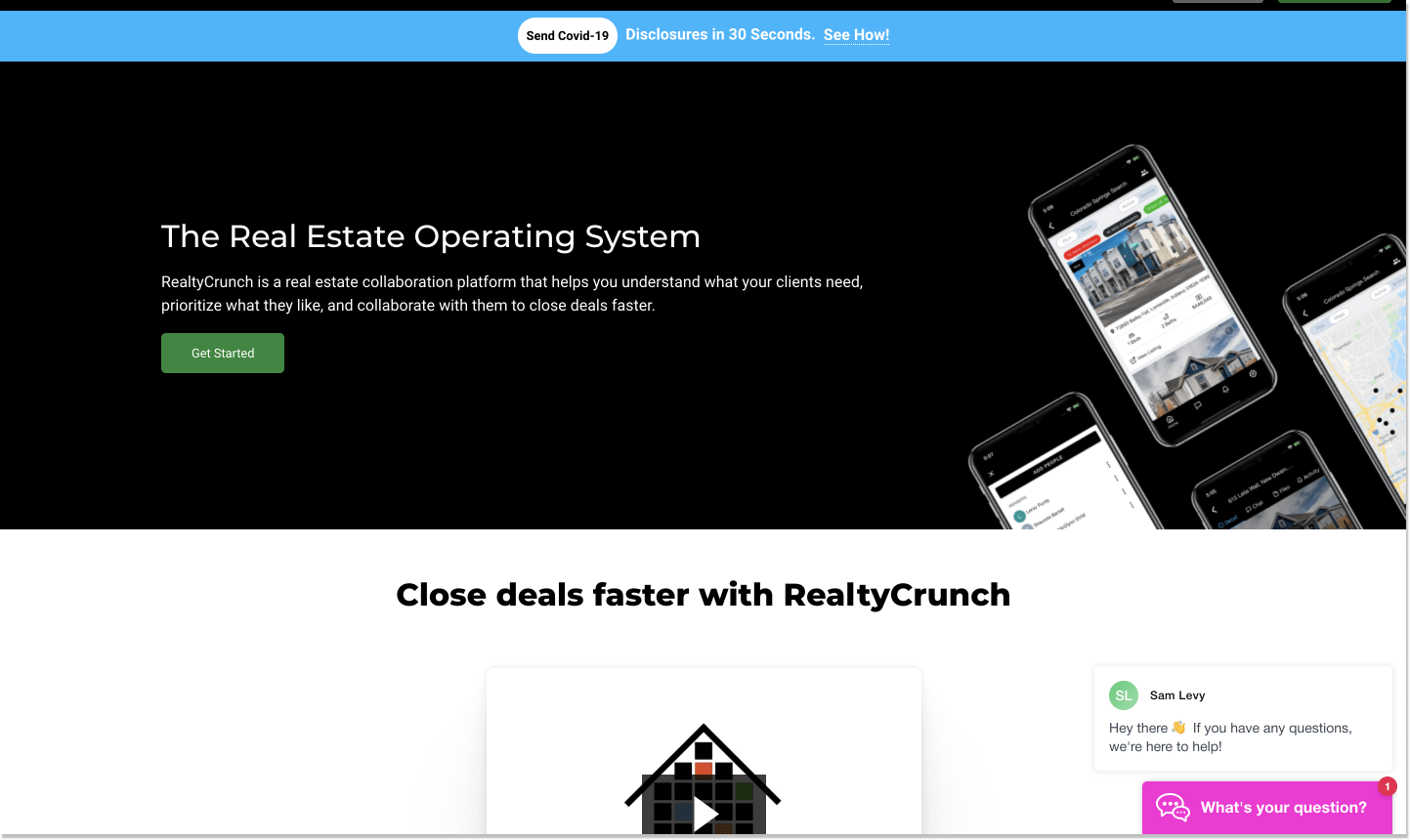 As the stats show, such messages have the highest open rate and engagement. This way, you can tell a customer more about your brand's personality and leave a great impression.
There're lots of techniques to use when you say hi to your new customer. Have a look at how Doordash has made it. It's actually hard to stick out from the crowd, but this animated GIF welcome email is something you have to try as well. Mind the file size and content to keep the user interested.
#3 Create personalized content
An American language-learning platform Duolingo is famous for its personalization patterns. From the moment a user signs up in the app until they hone their language skills, Duolingo asks related questions. By answering them, the app is able to provide a tailored experience that meets the exact customer needs.
For instance, if you learn a language for travel, you're about to master your geography. If it's all about career, be ready to train the vocabulary that's connected to money, personal growth, and business. Besides, Duolingo gives an opportunity to choose a goal: how much time you can devote to study the language.
This is pure customer engagement, actually, as it's all aimed at boosting the overall user experience and helping reach their goals.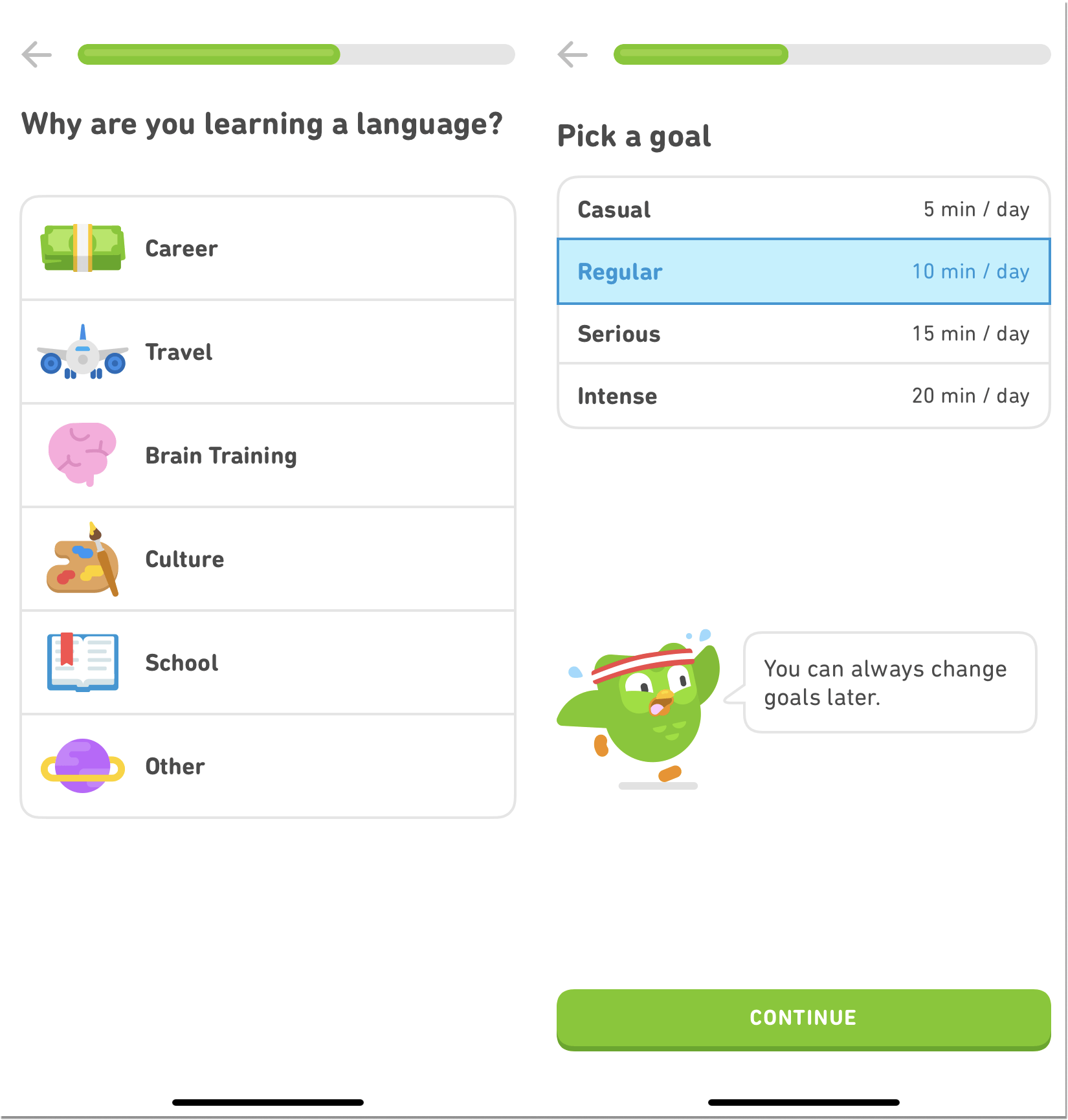 #4 Design an exclusive loyalty program
Acquiring new clients is way more costly than retaining existing ones. That's why a well-thought-out loyalty program can be the way out. In fact, 23% of businesses use various rewarding campaigns to re-engage clients.
An excellent customer engagement example comes from Nike. More like a progress motivator, the NikePlus Membership program uncovers plenty of benefits for its users:
Rewards for successful workouts
Exclusive playlists on Apple Music
Personalized promotions (such as product discounts)
The more people believe they're about to achieve their goal, the more committed they're to struggle for it. With several training programs from Nike, people can workout and receive badges for their milestones. It's a vivid example of how progress can encourage engagement as customers always link to the person or brand that made the difference.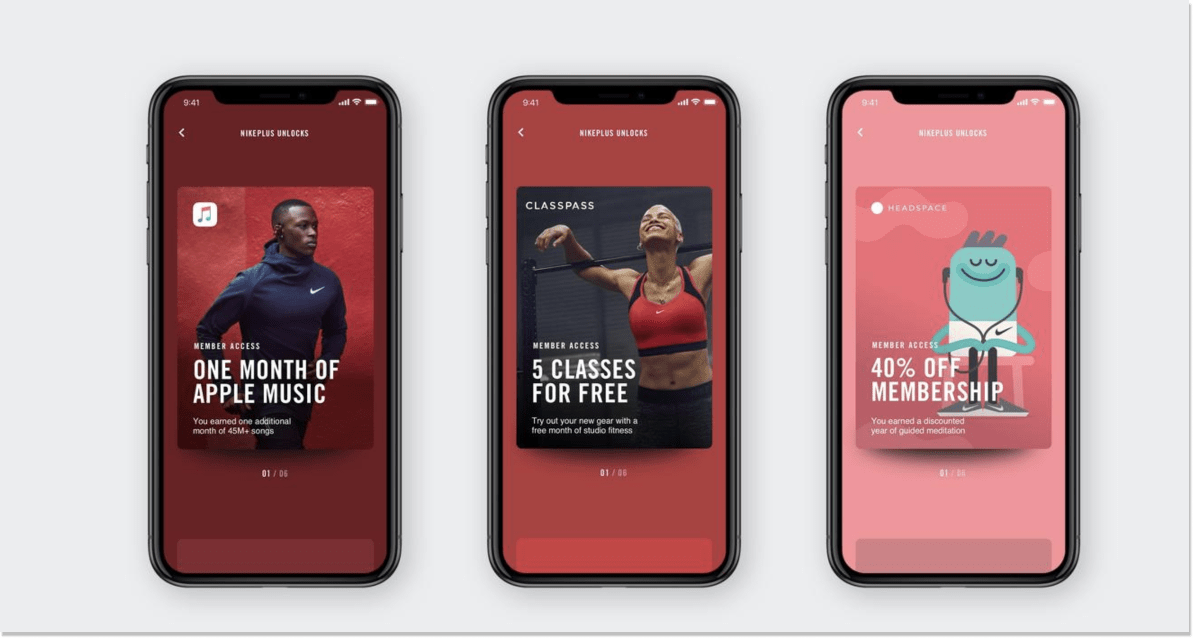 #5 Process customer feedback continuously
When it comes to fine-tuning your customer engagement strategy and clients' opinions, you shouldn't lose a chance to hear about them straight from the horse's mouth. Apart from taking some data into account and accessing what works and what doesn't for your metrics, listen to what people say. You can realign your improvement endeavors according to their expectations and drive enhanced engagement.
By collecting customer feedback, you make clients feel special and important. Besides, if you assure them that their thoughts are paid attention to, you can win them over and over again. For instance, make use of exit intent popups to target those visitors who are about to leave your website.
Just look at this good example of customer engagement. Such a popup is a perfect way to show that a company has serious intentions and ready to satisfy the customer's needs no matter what. Plus, you can get valuable insights and process them to perfect your engagement effort. Ask the users about their experience on your website to build confidence, too.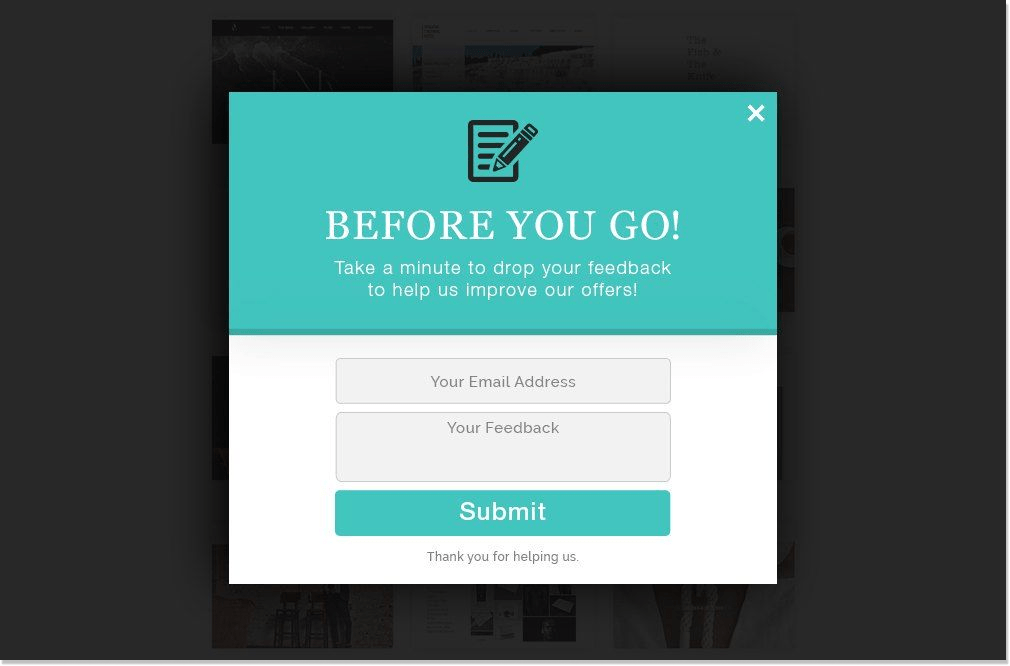 #6 Add gamification
Why don't you add a little fun to your customer engagement? Gamification is what you need if you want to offer enjoyable experiences. I bet your clients will stick around this way.
Gamification is gaining momentum right now, so you should adopt it to engage better. If you haven't jumped on the bandwagon yet, consider these fruitful tricks:
Run a contest on social media: for instance, invite followers to record a video and say a few things about how they like your product or service. The winner is going to get a lucrative discount. 
Create a quiz: test visitors' knowledge on a particular subject while generating more leads with the help of quizzes. They instantly add a pinch of entertainment. By the way, HelpCrunch has recently made an amusing quiz 'Which type of a customer support rep are you?'. I'm a 5-star helper, and what about YOU? 🙂 
Incorporate games: this can be everything your fantasy is capable of.   
Trailhead's gamification from Salesforce is probably one of the best customer engagement examples I've seen recently. A perfectly designed landing page, eye-catching headings, exclusive mascots, and clear content illustrate what Trailhead is all about and what perks you're going to get after you start with it (it's also possible to explore several certifications from Salesforce at the end!).
The Internet is a big draw today. Social media is on its rise and makes it possible to interact both personally and professionally. 70% of customers who are assisted through social media will come back to a company being loyal in the future. So, to reach effective customer engagement and communication, market your brand using your social media networks. As a result, not only customer relations are improved but also special offers don't go unnoticed.
Check out an example of customer engagement from Starbucks. In 2016, the company launched the RedCupArt Challenge inviting coffee lovers all around the world to decorate their cups and share pics on social media. Later, Starbucks has picked the winners and showcased those designs in-stores for the holiday season. By asking customers to join this marketing season activity, the world-known brand has ensured it remains top of mind for many people.
#8 Go the extra mile
As customers are getting more and more spoiled these days, it's harder to find ways for going the extra mile for them. But still, it's worth it! By doing so, you can keep clients loyal and surprised along the way. Plus, be ready to enjoy the positive word of mouth and increased sales.
Speaking of good customer engagement examples, there's one that needs to be highlighted at this point. A Pizza Hut client who ordered pizza on a regular basis has suddenly gone missing. The restaurant chain was concerned about its loyal customer and called him to ask if he was OK. The client was completely surprised when Pizza Hut offered him a 'welcome back' pizza. That's what I call going the extra mile for a customer!
Bottom Line
The need to connect with customers emotionally is never-ending. And as you can see, it can turn out to be advantageous if done correctly. But you should always do your best to wow clients, be active on social media, and improve your strategy. Hopefully, our customer engagement examples will induce you and stir into action. Sign up for HelpCrunch to cater to the clients' needs to the best extent and build bridges.
HelpCrunch articles delivered straight to your inbox 🚀
All the latests posts. One email per month
No strings attached
Read Also
Engagement
Looking for how to create an effective video popup? Follow our easy 5 steps guide and create the best popup to improve conversion rates on your website.
Engagement
Customer relations can help you boost sales and improve the overall brand's performance. To spare your time, we've listed everything you need to know about the concept, its benefits, and key strategies.
Engagement
Make sure you catch up with your clients the right way. Tracking essential customer engagement metrics is what it takes. Check out 8 all-important criteria here.