10 Customer Service Horror Stories That Will Make Your Blood Turn to Ice
Customer horror stories exist and there are dozens of them. We've described 10 craziest of them!

Delivering great customer service should be the focus of any business that wants to be in the limelight. Unfortunately, it's not always the case.
You can still meet those brands that don't invest in their staff and therefore face bad word of mouth. Such an approach and the lack of expertise often result in the worst customer experiences. 68% of clients will switch brands if they receive unprofessional customer support. 
Though it's not the Halloween season yet, we've rounded up 10 of the worst customer service horror (and sometimes really awkward) stories that will give you bad dreams. Or call them cautionary tales for the business owners who actually care. Let's gather around the campfire!
Top 10 customer horror stories that should never happen
We do know why clients' nightmares keep them up at night. They are haunted by the following 'monsters':
Under-the-counter companies
Companies offering no real value
One-size-fits-all customer service
One of the best ways to realize how poor customer service looks is to read about other companies' bad luck. These 10 horrible customer support stories illustrate just the opposite of great service!
#1 The unpurchased book
This bad customer service story took place in a bookstore. A customer came to buy a children's book but failed to find it. Luckily, a help desk representative was there, so a client asked where to find the much-needed book. 'It's behind you...' mumbled the clerk and pointed out in the direction of the children's bookshelf. Then the rep turned to a co-worker and said aggressively: 'She didn't even TRY to find it on her own'. As you can guess, the customer bought the book at another store. (The story was told in the book by J.N.Halm 'Customer Romance: A New Feel of Customer Service').
The key takeaway is that customer support should always be helpful. Here is when proactive customer service may come into the picture. Show your initiative, and be the first to help people even though the solution seems obvious. This way, you can build better customer relations and multiply your client base.
#2 The flushed-down-the-toilet customer service
I am always wowed by Amazon's customer support. However, the story that happened with Barbara made me pause to think. Everything started when the woman ordered three cartons of toilet paper for almost $90. Can you imagine her surprise when she was charged with shipping costs of more than $7,000? 
At first, Barbara was concerned. I mean, Amazon is one of those companies that put a premium on its customers. But not this time. Sure, she contacted a support department and even wrote a letter to Amazon's CEO Jeff Bezos. The answer she received was that the refund wouldn't be possible as the package was delivered on time and undamaged. You can imagine the customer feeling was one of frustration and disappointment, as the issue wasn't resolved.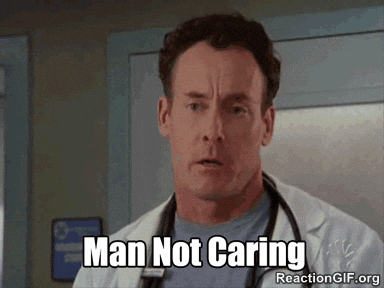 This crazy customer service story goes viral once the woman brings it to a local TV station. That's what forced Amazon to take action. Almost three months later Barbara was finally reimbursed.
The problem was clearly in the missteps of the customer service employees. However, checking shipping cost details wouldn't go amiss. Later on, Amazon even stated that they were investigating this issue so that the future customer experience was improved.
From my perspective, this bad customer support story could be avoided by proper customer service training: discussing how to ask the right questions and going beyond some automated customer service process can pay off.
#3 The chaos of phone support
Our selection of customer horror stories wouldn't be complete without one that's connected to phone customer service. Here's how Comcast, an American telecommunications corporation, has made a mark in handling calls from customers.
This cable company earned a reputation for nightmarish customer complaints. It usually has a busy signal. But this is just the tip of the iceberg. One client was left on hold for 3.5 hours while trying to cancel the Comcast service. Another cancellation request was rejected by a customer service rep who demanded the reason for the cancellation for almost ten minutes. These crazy customer stories are a boon for phone support.
If you don't want your customer support to be the same, just consider another all-around customer service tool. For instance, live chat can be a perfect match if timely assistance is your top-of-mind priority. Check some awesome live chat advantages and arrive at a final decision.
#4 The unexpected rage
Attention! The next customer horror story can make you think twice before attending McDonald's. Once upon a time, a family of three visited a McDonald's drive-through. After waiting 15 minutes for their order, they asked for a refund. The cashier showed no signs of help, so the manager stepped in. His reaction was more than unpredictable.
The video of the enraged manager's response was posted on Facebook and the incident was covered by local social media. This behavior is obnoxious for a brand as highly scripted as McDonald's. But the lesson of it is simple: the lack of quality management backfired. This is the key element in boosting customer experience as it pinpoints whether your team is doing well (or not). 
#5 The negative customer reviews
Every feedback has its power. As the stats show, 90% of customers will first read a review and then decide whether to deal with a business or not. And the truth is feedback can make or break your brand. One hotel though was so against the idea of difficult customers leaving bad reviews that they even charged $500 for it:

If you have booked the Inn for a wedding or other type of event anywhere in the region and given us a deposit of any kind for guests to stay at Union Street Guest House (USGH) there will be a $500 fine that will be deducted from your deposit for every negative review of USGH placed on any internet site by anyone in your party and/or attending your wedding or event.

Mashable
What was the audience's reaction to this policy? Needless to say, people were infuriated, and the word has spread like wildfire across social media. Then, the hotel management stated that it was a 'joke' and offered its excuses.
Sure, the sky isn't falling because of negative feedback. But you should always know how to handle it (without threatening your clients). These tips can help you do that correctly:
Reply promptly and apologize
Be polite and professional
Take it offline
Offer a refund (if need be)
#6 The Twitter feed with a schedule
Do you want your customer horror story to go viral? No? Then take advantage of social media. This happened with the UK airline that lost a passenger's baggage. Such a situation is common. But this passenger added an element of 'action'. He complained on Twitter saying this airline's customer service is horrible.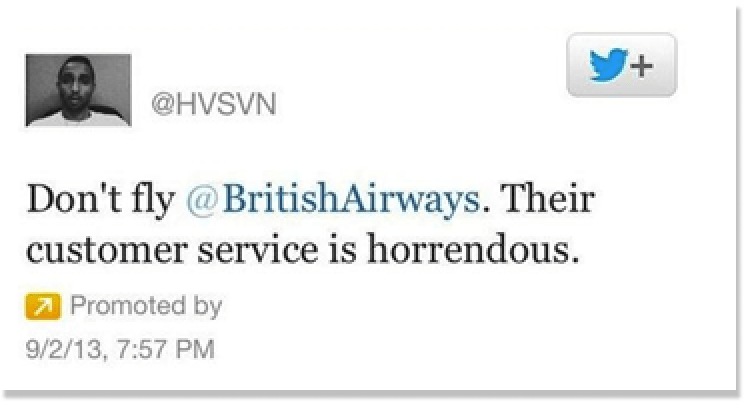 There was no answer for several hours, so the angry customer sponsored his tweet which was seen by 76,000 people afterward. The airline did respond with 'Sorry for the delay. Our Twitter feed is open from 0900-1700GMT. Please send us a direct message for further support'. The company didn't apologize and made the man even angrier.
The customer replied, "How does a billion-dollar corporation have 9-5 social media support for a business that operates 24/7?". This customer service nightmare proves that omnichannel round-the-clock support can help make customers happy and win their loyalty. 
#7 The 'mind-reading' sales manager
The customer journey is a process of gathering info and getting inspiration before making a decision. That's what it's all about, right? An Australian brand Gasp had a different view on this. The things with Gasp's customer service desk have gone so far that a woman looking for bridesmaid dresses was laughed at by staff for her size 12 and received a half-hearted apology via email. Anyway, how did this customer horror story unfold?
The lady and her bridesmaids were picking over some options at a Gasp store. Initially, they were treated well by a sales rep. However, the latter became pushy and decided the women weren't there to buy anything and said: 'I knew this was a joke the minute you walked in!'.
The sales rep was of course wrong and had bad intentions. The bride-to-be stormed out of the store immediately and sent an email complaint to the Gasp customer support department. Do you think that's where the apology comes from? Not at all!
The shop answered that they aim at 'fashion-oriented clients' and the sales rep was 'too good at what she does'. The moral of this crazy customer support story is that every client deserves to be treated with patience and respect. It's also vital to train your staff on how to adopt a customer service mindset to avoid such mishaps.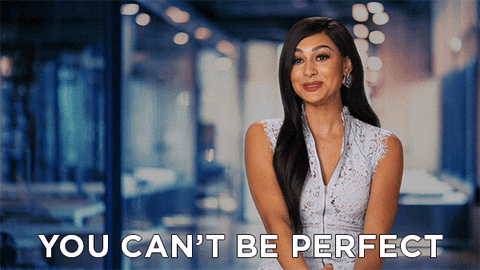 #8 The illegitimate check
This customer horror story is sort of silly. One man wanted to pay off his car loan and tried to cash in his tax rebate of $8,000 with his bank. The clerk didn't believe the check was real and asked a client where he got it from and where he worked. The bank manager also said the client's registration address was fake. Intrigued?
The next day the man was arrested for fraud and spent several nights behind bars before the police and bank investigators were able to drop charges. What happened to a car? It was auctioned off and the poor guy was fired (obviously, he didn't show up for work). The fact that the bank didn't apologize straight away makes this customer service horror story really miserable. And that is where the support department dropped the ball.
Only one year later the bank apologized for this mind-blowing mistake. The main takeaway: trust your customers and don't get too suspicious of taking your customer for fraud!
#9 The United Airlines' great blunder
The United Airlines staff damaged a musician's guitar on board years ago. David Caroll was taking his seat when he noticed a few crew members throwing his instrument on the tarmac. He was powerless even though he reported this damage and horrible behavior.
Everything he faced was indifference and the unwillingness to help. After this customer service horror story, the musician recorded a song called 'United Breaks Guitars' and wrote a book 'United Breaks Guitars: The Power of One Voice in the Age of Social Media'. They soon got millions of reviews and won huge popularity. 
This is a great example of how bad customer experience can damage a business. But it's also a reminder that empathy is central to building a winning customer support team. If the staff doesn't care about the mistakes and making amends, things won't work out. Practice empathy with customers regularly by asking more questions and showing your commitment. Clients always want to feel heard.
#10 Ridiculously following the protocol when it makes no sense
This story happened to my friend who lives in the UK and loves ordering groceries online. One Friday afternoon, she was making another online order at the local shop through a Deliveroo app. But this time was special as she was waiting for friends to visit her for a special birthday dinner later that day.
My friend put together a list of about 24 items with all the prawns, antipasti, and goat cheese tasty treats. Having completed the order and paid for it, the girl put the phone aside and continued going about her business.
After a few minutes, she glanced at the app again to make sure everything was in order and saw that only 2 items from the whole grocery list were available, collected, and on their way to her, while over 20 products were crossed out and marked as unavailable. As a result, a courier was delivering her beans and Feta cheese in a huge plastic bag across the whole city.  
As he arrived, he asked for ID since the app demanded proof of identity if there were any age-restricted items in the order, even if they were not available, and not being delivered… I don't think beans or Feta cheese fall into the category.
My friend complained to the customer care of Deliveroo, saying that she would have never ordered anything if she had known that basically, all the items from the grocery list were unavailable. There should be a human touch, and an improved process of the app for cases like this one, when most of the items from the order are not available, the system should pop up a question asking to confirm if the customer still wants to proceed with an order.
Support agents weren't really keen to work on customer loyalty, and instead said, "Sorry, there is nothing we can do".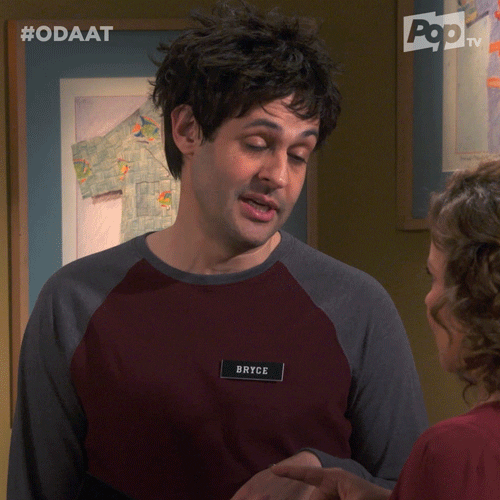 As a takeaway, remember that customer satisfaction goes beyond protocols. In particular one-off situations, it's essential to show human understanding and support. Also, please, keep constantly improving your product and customer experience strategy, so it meets your users' needs to the best level.
Bottom line
People complain and that's a common thing. Don't let them get angrier and keep these customer service horror stories in mind. They are a vivid example of how you should NOT treat your clients if you want your business to be number one.
To avoid a dreaded nightmare customer service situation (and not to end up in a blog post like this one), a support team should handle every client request politely, professionally, and promptly.
Plus, you need to monitor customer-centric behaviors, understand the client's end-to-end experience, and take the initiative. Mix advanced software with your talented experts to succeed. You can sign up for HelpCrunch right now to give it a shot!