HelpCrunch Honest Story: How to Grow in a Highly Competitive Market
Today is a big day! We are celebrating the birthday of HelpCrunch. On this occasion, we want to tell you our honest story of the company foundation. To make it more valuable, we share our tips on how to grow in a highly competitive market.

"It's your birthday! We gon' party like it's your birthday! We gon' sip Bacardi like it's your birthday!"
On September 3, 2016, HelpCrunch was born! 🥳 On the occasion of our birthday, we would like to share with you the honest story of the company foundation. Since we believe that any content should bring certain value to the readers, we will also talk about tips on how to grow in a highly competitive market in this article. Because that's exactly what we've been doing for the past five years.
Let the story begin.
Why live chat in the first place?
At that time, three of the four HelpCrunch "founding fathers" already had several successful projects in their portfolio. They worked mainly in mobile application development back then. While building apps for clients, the guys realized what piece was missing.
While real-time customer support on websites (aka, live chat) was gaining popularity, mobile apps lacked this solution totally. It was the equilibrium moment when the guys came up with the idea to create an innovative solution – live chat for mobile applications. They hoped that this feature can help businesses become more customer-centric and improve their communication with apps' users thus increasing the LTV.
It was then that the company founders realized they needed a fourth member to their squad. Someone with expertise in customer service and product delivery, someone who knows how to build the communication tool clients will appreciate.
Around that time their paths crossed with Pavel Pavlenko who was casually looking for new business challenges. "By that moment, I'd worked as a Head of Customer Success and Сhief Product Officer at different companies for more than 8 years in total. But I have always strived to lead my own project that will have a positive impact on people", says Pavel. During the first meeting, the entrepreneurs realized that their values and visions of the product coincide. That was a 100% match.
In fact, current HelpCrunch CEO, Pavel Pavlenko has built his way up starting from a customer support agent position. He used to be there on the front line talking with clients on a daily basis. That's how he seized the value of a single client and the importance of the customer success approach.
And just like that, on September 3, 2016, the four "founding fathers" launched the HelpCrunch company – a one-stop customer communication platform for building strong customer relationships – as we know it today.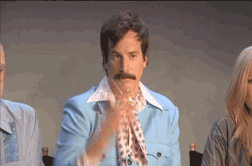 Easy start? Not really
As is usually the case, it all started with building a minimum viable product (MVP), that the team was eager to test. In five months, it was ready for release.
After the launch, the first customers began to knock at our door. As HelpCrunch is a SaaS (software as a service) product, people were signing up for the trial and showing interest in the tool. Some of them even bought an annual subscription from the start. After another 5 months, mobile phone operator Halebop Locall, a subsidiary company of the huge telecom enterprise Telia Company, became our client as well. Pavel personally worked with and onboarded this very first enterprise-level customer.
Everything seemed to be going nice… However, it wasn't perfect. There were very few clients compared to what the founders expected. The stable revenue growth level was yet to achieve.
"When you come up with some innovative solution, you assume that you will just enter the market and win it immediately. You think the customers will love your product at first sight because it's so unique and useful. But in reality, people don't give a damn about your innovation. That's why you need to invest a huge amount of money in prospects' education and explain what your product is and why they need it," Pavel clarified to me.
What now seems obvious used to be puzzling to people. Five years ago, mobile developers did not yet understand why they needed to add a live chat to applications. The company, in turn, didn't have enough funds to put them into training, provide marketing materials, offline performances at business schools, etc.
The founders ended up with a product that wasn't bringing the expected value and enough money to educate customers. So, the team gathered around the table to come up with the next step.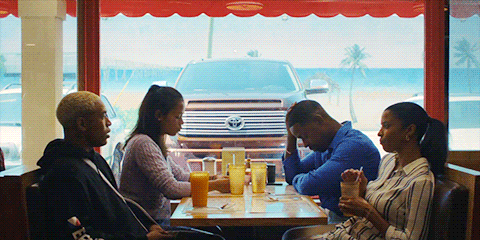 The pivotal moment
Having studied the market more thoroughly, the founders realized that the tendency will move towards all-in-one platforms. And shortly companies will begin to combine different tools (live chat, email automation, CRM, and whatnot) into one platform. 
It was a pivotal moment when the team decided to build a one-stop customer communication platform that encompasses features for support, marketing, and sales. They also decided to provide this solution not only for mobile apps but also for websites and web applications. It seemed like the right thing to do. Back then businesses were much more familiar with live chat usage on the web. Hence, this new tactic allowed growing more rapidly and saving money on client education.
In 2018, the HelpCrunch software was relaunched as a web and mobile all-in-one customer communication platform. It meant going to the highly competitive market and battling with titans.
Small fish in a big ocean
To illustrate what we were facing, let me turn to the marine theme.
Each startup at the very beginning has two ways of development:
First, going to a blue ocean with their innovative decision. Yeah, there will be no competition, but you will need to spend lots of time seeking investment and educating your customers.
Second, diving right into the red bloody ocean with high competition. Small baby fish might die there, eaten by huge enterprises. But on the other side, you can start earning right away since clients already know what your solution is about and are ready to buy it.
Having tried the first option, HelpCrunch founders took the second path.
"To pursue our dream, we knew we needed to go to the huge red ocean in which already toothed sharks swam, such as Zendesk and Intercom. We understood that we were a small fish, but we were ready for this battle. Because we knew how to win and outplay the big, clumsy predators." Pavel Pavlenko shared.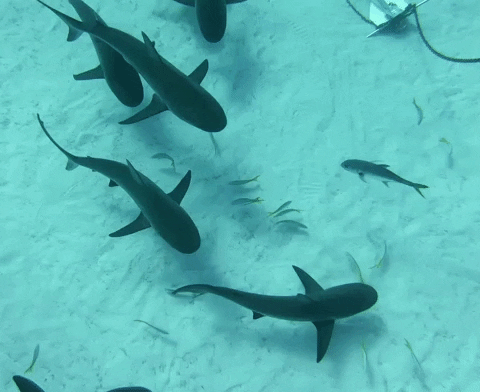 Exactly since that time the company has seen real growth, with revenue skyrocketing at more than 160% per year. More and more professionals have been joining the team to help boost the rising popularity of the product (we'll get to it later, stay tuned).
How to stand out in a highly competitive market?
We knew that our big competitors have run very far away with their features and we didn't have enough resources to quickly catch up with them. So that's what we did.
There is a golden rule in the IT business. If you cannot stand out with your product, then you can try to outplay in two other things.
1. Business model
The HelpCrunch founders have conducted in-depth research and realized that one of their biggest competitors, Intercom, offers an extremely unfair and complex pricing model. Customers were complaining about it all over the internet including social media and forums.
It turned out that Intercom punishes its clients for their development. They charge their users +$50/mo for each 1,000 additional people reached, which is hardly a good motivation for entrepreneurs. The more the business grows, the more they charge them. It gets to the point where checks reach several thousand dollars per month which is insane.
We realized that we could offer more affordable prices and a crystal clear subscription model. And we were right. Clients loved it.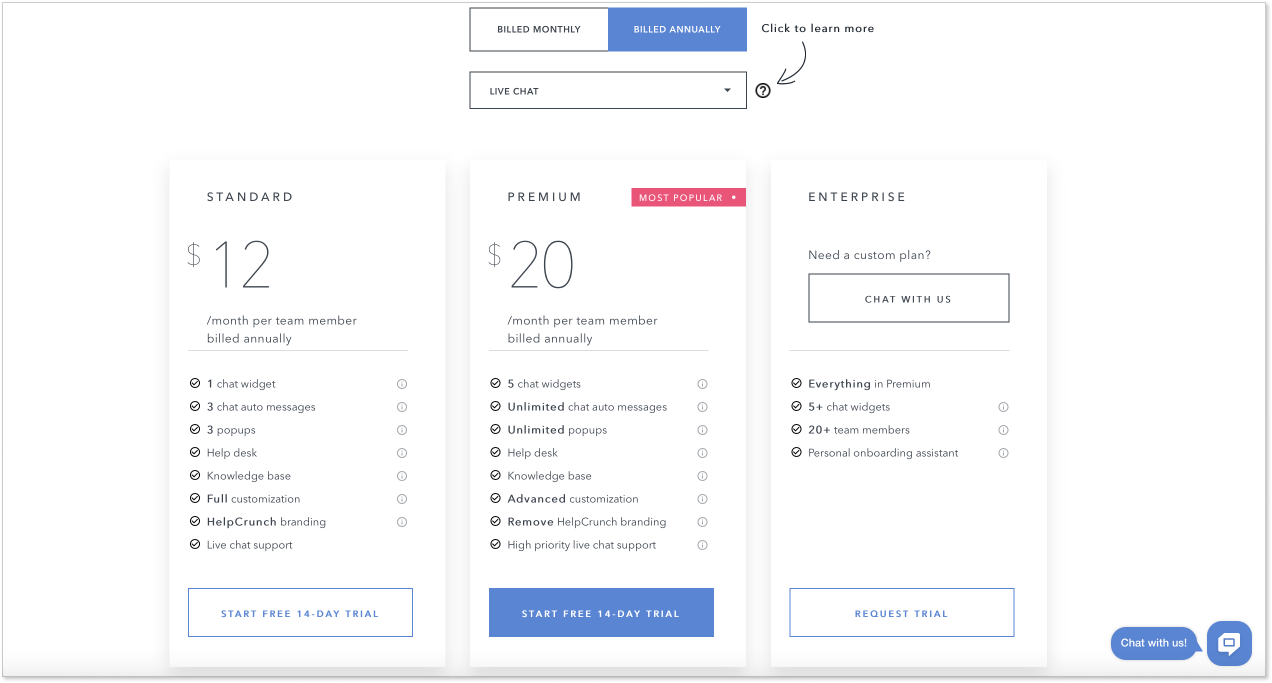 2. Customer support
Users complain that talking to Intercom, Zendesk or other tools' support representatives has always been a challenge. How can someone who provides a tool for better customer service render poor quality support themselves?
We can't get it, that's why we always push to provide first-class customer service. We grow our product so that we can always keep the same high level of support.
Our goal goes even further. We want to spread this customer-centric approach across the world. So by using our own product to the fullest ourselves, we set an example for the target audience on how they can provide effective support. This tactic helps us to attract and educate new clients. Our users frequently ask: "How did you set up this on your widget? How did you make this auto-message? We want that too."
This is a great symbiosis of our mission, the product itself, and customer education. It's something that distinguishes us from our competitors.
Most businesses with huge investments try to get away from the SMB sector as soon as possible and focus on enterprise clients that bring good checks. At some point, they just stop answering small business customers in chat.
Again, it's something that goes against our values. So we decided to keep working with SMB. Of course, we are also interested in the enterprise segment. But customers, no matter the size, will always be in the center of our business.
3. Bonus tip
If you are trying to grow a business in the ocean as competitive as ours, don't be afraid to woo clients of your competitors away.
We realized that it would be easier for us to single out a favorite one in this market, chase them by features and steal customers from them. Because direct customers of your competitors are already educated about the product. If you offer more favorable terms, it will not be so difficult to lure them over.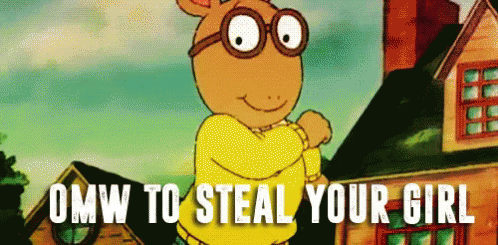 Results we are proud of
To this day, HelpCrunch has become a truly one-stop communication platform with all the essential features you need for support, marketing, and sales. It has grown into a complete tool used by various clients around the world, both on the web and mobile.
Thanks to our software, lots of businesses have become more customer-centric, providing a convenient communication channel for their users.
We are fulfilling our dream, and we couldn't be more proud.
After all these years of hard work, the team behind HelpCrunch managed to keep their performance on a high level with 4.8 out of 5 stars on Capterra and 4.7 stars on G2. We are so happy with positive customer feedback. Users thank us for our product, for the quality of support we provide, for help with installation and training. "So far it's been great. I saw many people raving about their customer support and yes, it is legendary!" one of our customers says in their review on Capterra.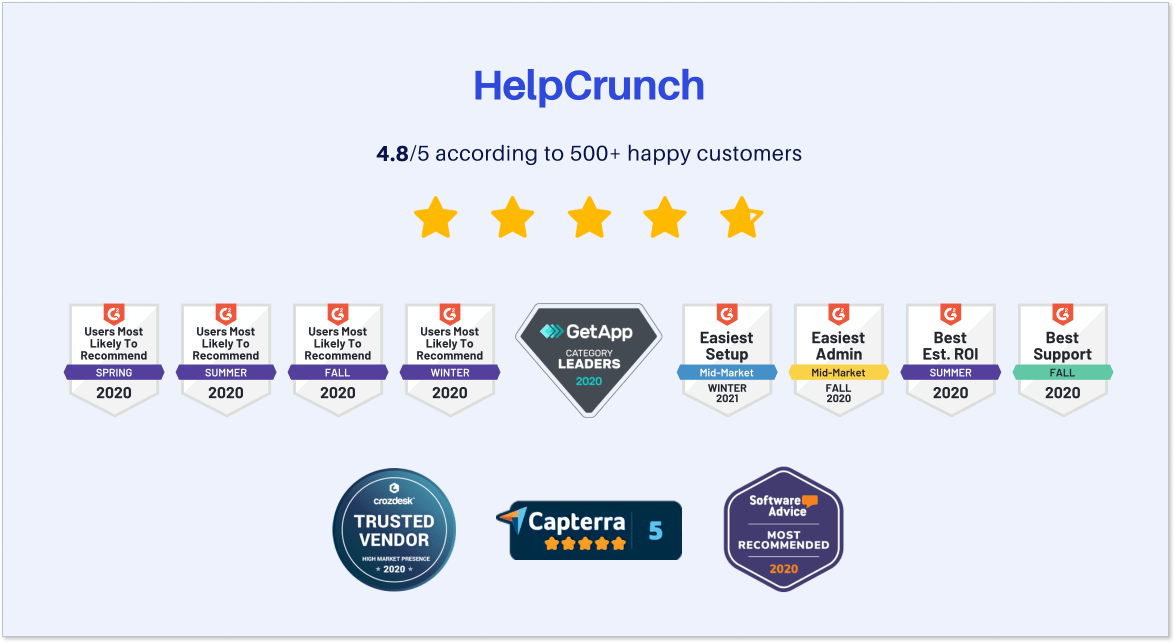 We cannot fail to mention the excellent results that we have achieved not only in terms of tool development but also in content marketing. In 2019, there was almost 0 organic traffic at the HelpCrunch website, and in just one year this number reached 56,000 new visitors monthly.

Prioritizing customer success strategy, we do our best to educate users on how to provide exceptional customer support. We regularly publish expert profound articles, prepare educational ebooks, and even shoot learning videos. That's what our customers appreciate.
All these activities combined together bring success to our clients. To give you an idea, their stories usually appear in the success stories section on our website. You are welcome to check it out!
But most of all, we are proud of our team members. Because none of these achievements would have been possible without an excellent team of professionals.
When I was considering the job at HelpCrunch, the main message that was in all the reviews about the employer sounded something like this "It's the best team I have ever worked with!" I couldn't help but join the team as well 🙂
So, please, meet some of the people that build the product you love! 😌
Welcome to the HelpCrunch squad!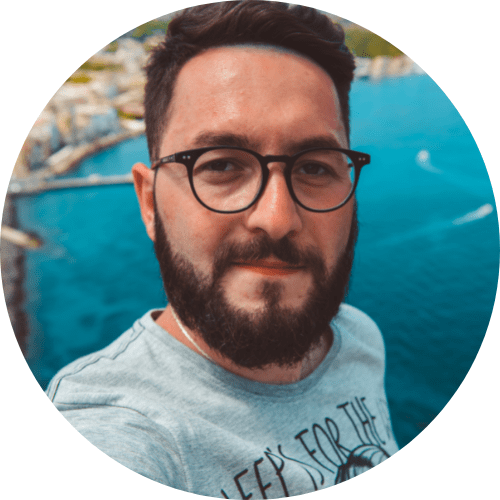 Yeah, you got me. I love working with HelpCrunch customers because it allows me to meet new outstanding people. For instance, some time ago I made friends with one of our clients who is also fond of traveling. In addition to purely business communication, we often discuss travel routes, attractions, share photos, advice, etc.
Unlike me, she usually travels on a motorcycle around Europe, which is truly amazing. This year she passed through my city, and we were going to meet for a glass of beer🍻 Unfortunately, we had a schedule conflict and didn't make it.
But I am really looking forward to meeting her some other time!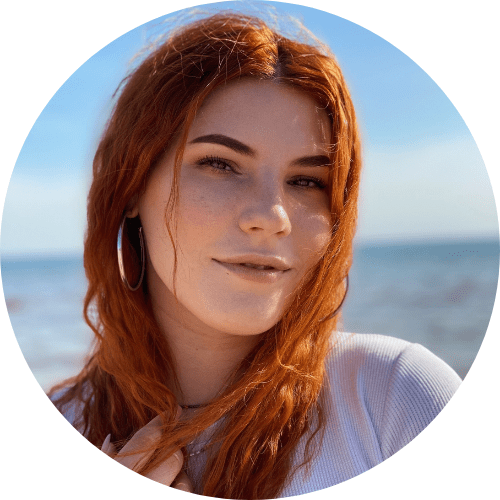 Working at HelpCrunch is a very important experience in my life, which changes me quite a lot both professionally and personally. For the first time, I came across the fact that I can fully express my creativity in work tasks and not be afraid to submit even the craziest ideas.
Also, I work in the friendliest and most conscientious team ever. Thanks to HelpCrunch, I found friends and, I am not afraid of the word, family. It is so motivating to see these great people work together side by side to grow the product you love. And most importantly, the product you use yourself!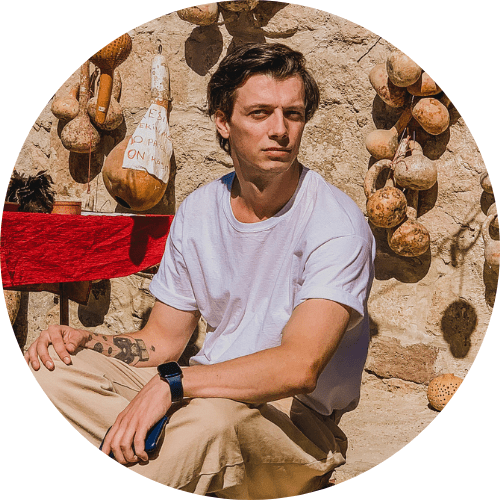 During my work at HelpCrunch, there were plenty of challenges. But most of all I remember the day when we rolled out the knowledge base feature. It was a very long-awaited functionality. I felt more or less confident, but releasing such a huge and important feature still scared me. As always, there was little time for testing, the expectations were huge. I wanted to roll out to users not a raw beta version, but a full-fledged cool product without bugs.
It was a period of hard work for the entire development team. And as soon as the knowledge base was already available, we immediately began to receive positive feedback. That's how I realized that we did a good job after all.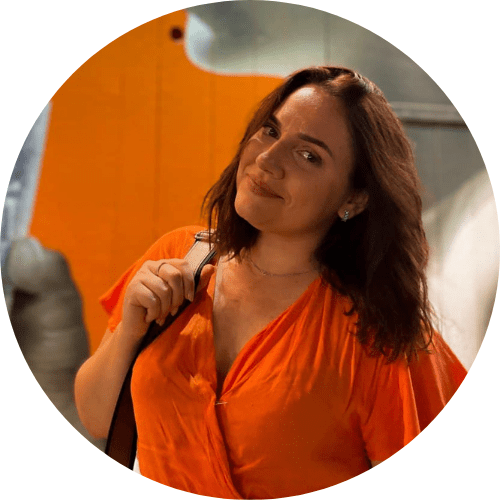 I clearly remember the day I got to the HelpCrunch team as if it were yesterday. March 2020. After 2 stages of the recruitment process – test task and interview – I was invited to the bar-raising. It's a meeting during which you chat with the whole team casually. It's for you and the team to see if you are a good match.
I was worried as hell. I even wrote down some key points about the company on a piece of paper. Came 15 min earlier, entered the room, looked at those people, and… Exhaled with relief.
We had a very nice and relaxed conversation about everything: life and business. Soon enough, I received a job offer. Since then, I've always felt proud to be part of this team. Love you guys!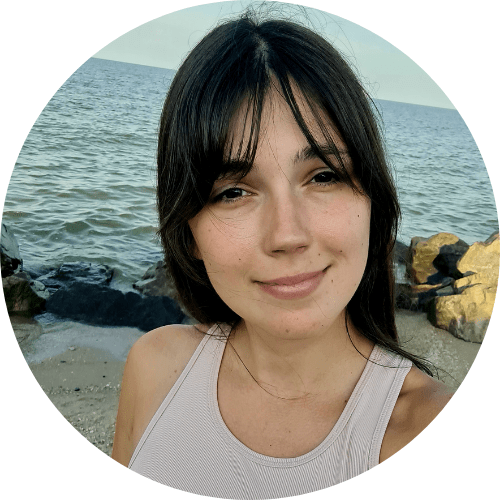 HelpCrunch is the place where you grow because it's developing so dynamically that it's impossible to stay put.
I love that in our team it's a tradition to rejoice at both small and big victories. Whether it's a nice mention on Twitter from a client or a significant increase in website traffic we all cherish the person that stands behind it with funny emojis reactions in Slack. I am completely sure that the faces of my colleagues at this moment light up with smiles and a sense of triumph😌
After a year and a half at HelpCrunch, I can say that my main achievement here is that I am able to bring benefits to the company that brings benefits to other businesses.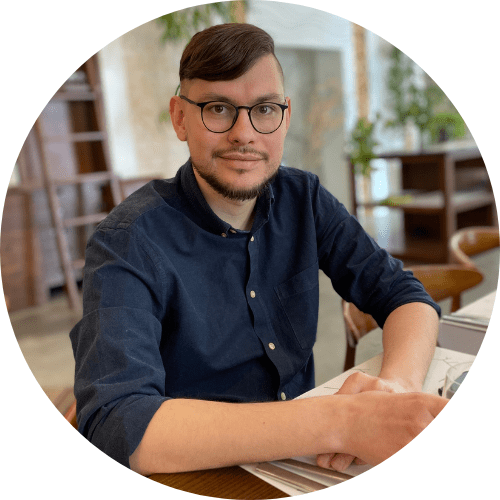 The main value of HelpCrunch is a team of professionals who work on the product. Our family is made up of talented and ambitious people, who are always ready to tackle the toughest challenges.
I appreciate this friendly and inspiring atmosphere that reigns within the team, allowing everyone to improve their skills.
In addition to teamwork, we have a great time at team-building parties which certainly bring us closer together.
I am delighted to be part of one of the best products in the niche. Can't wait to see what the future at HelpCrunch brings.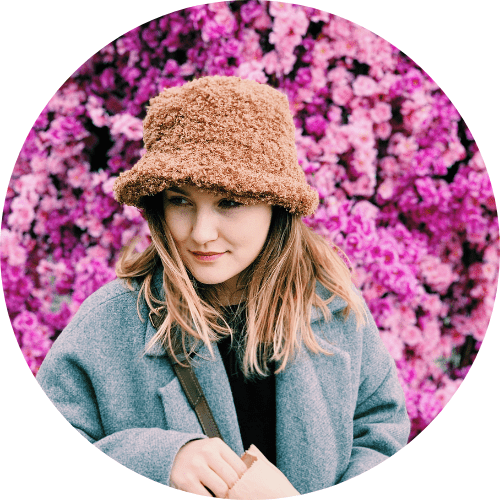 What drives me every day is reading our customers' feedback, seeing their testimonials, and feeling that we create a product that actually helps other businesses achieve their goals.
It's not always rainbows and butterflies, of course. But after three years spent at HelpCrunch, my perception has been that good feedback prevails. My motivation peaks when a customer thanks you for some long-awaited feature or praises some creative landing page you've come up with. You do your job for moments like this.
So, at the risk of sounding too emotional or cheesy, I'm proud to be working in a company that creates a product that other people use. Just this fact can be motivating and driving as is. That's why I enjoy chatting with our clients from time to time and writing their success stories for our website. Such experiences can charge you for tireless work and creativity.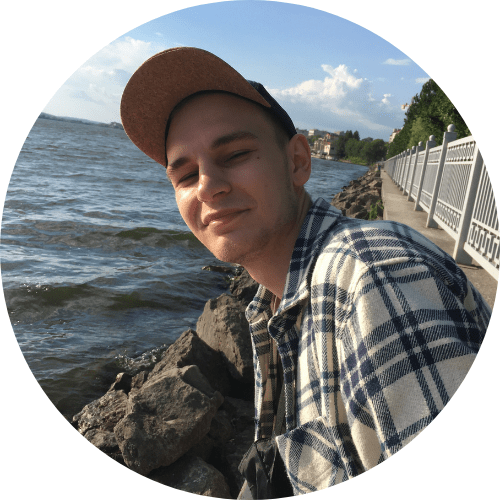 During my work at HelpCrunch, I saw the real difference between a product company and outsourcing. All your commitments and the impact you make on the product are used and appreciated by real customers. It gives you a big responsibility but also a massive motivation to do your best to make all features work nicely and deliver a better experience for the end-user.
I'm mostly responsible for our chat widget. During the period I work here, our team made a huge impact to make it stable, optimized its performance, and got new features done (e.g. knowledge base integration). So I'm glad that I'm a part of this exciting process.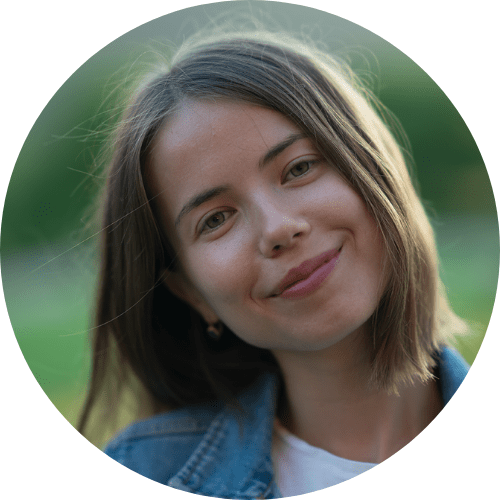 They say, for everyone who asks – receives, the one who seeks – finds. My story with HelpCrunch is about this.
I've been looking for such a job for a long time. The perfect place where there will be a cool, dynamic product and a nice team. It was equally important for me to join a company where I can grow as a professional and help other people.
At HelpCrunch, it all came together, without exaggeration. What we are doing here is necessary and important. This fact alone motivates me massively and pushes me to work harder, achieving new heights.
Especially when you are in the same boat with such wonderful people as the HelpCrunch team, any storm is not a problem at all.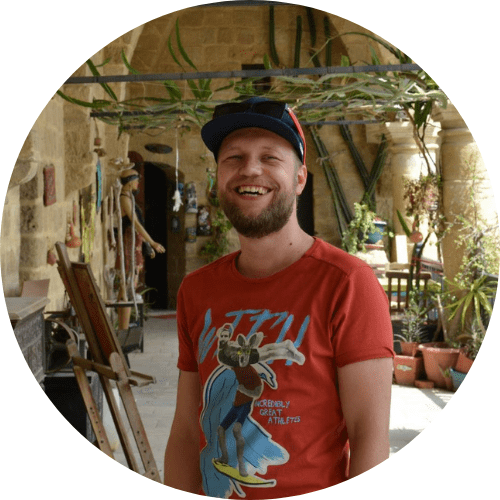 I want to tell you about the most memorable day at HelpCrunch for me. It was the day of my job interview with the CEO, Pavel.
This time I was very nervous before the meeting because I really wanted to get into the company. As soon as I saw Pavel, that fear let me go. It was as if I met a childhood friend whom I had not seen for 20 years. And when Pavel started asking me questions, making jokes, and smiling, I calmed down and felt at ease. We then discussed many different aspects of product management, corporate culture, and development processes. And our vision of all this coincided by 99% – and I fell in love with the idea of working here even more.
Well, here I am, working at my dream company. Isn't that what we all strive for?!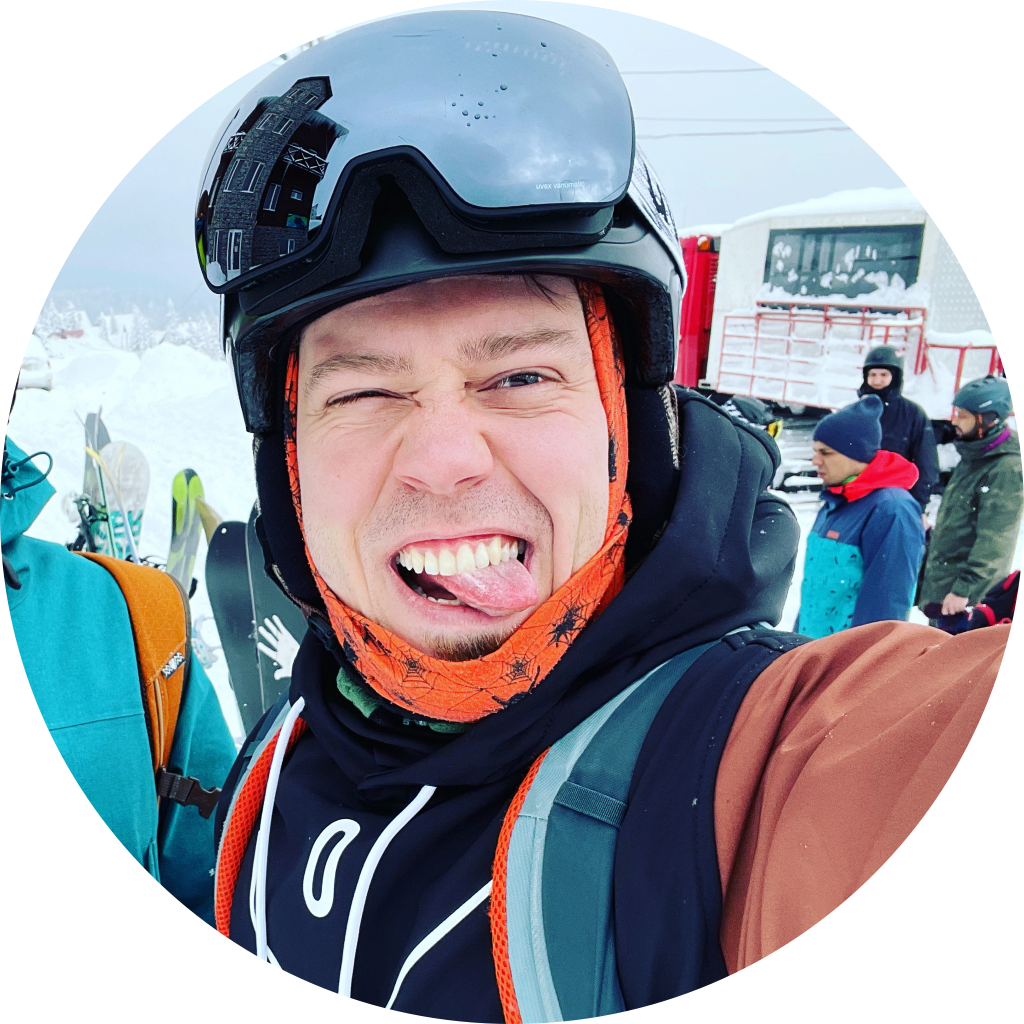 You ask me why I believe in HelpCrunch. Well, because I believe in my people. After 5 years, we managed to assemble a strong team of professionals who can boost and grow any idea. With this team, we can move mountains.
Also, I firmly believe in the product we build. From the moment we made the restart in 2018, I pictured a certain strategy in my mind. And year after year I see how we are fulfilling it. I see the enormous potential of the company and more importantly, how to achieve it. Of course, sometimes we make wrong decisions or some other challenges (like Covid) come our way. Nevertheless, we keep growing. Those road bumps can slow us down, but they can't stop us.
Happy Birthday, my dear 'crunchies'! September 3 is a special day not only for us but also for all of our precious customers who share our values and support HelpCrunch on its way to the top!