8 Customer Success Best Practices You Should Adopt
Successful clients equal successful business. Here are 8 tried-and-tested customer success best practices you can't ignore. Follow them to help customers gain better experience when using your product or service.

Success has so many natures. It stands for a plan that achieves great results, can be limited, athletic, academic, or personal. Customer success, though, has a lot more of those.
I mean, a business needs to shoot for the stars day by day to delight its clients, resolve their kitchen table issues, and stand out from the crowd with out-of-the-box solutions. Everything here boils down to one thing: if customers are happy, a brand is happy, too.
What is the key ingredient to pulling it off? You guessed it right: customer success best practices. This time we're going to talk about all the do's and don'ts to follow when calling oneself a "customer success manager".
What is customer success?
Customer success is anticipating clients' questions, solving them by suggesting possible solutions, and helping them be successful while they use your product or service. It's not only focused on building good relations with clients but also results in decreasing churn and increasing cross-sell/upsell opportunities.
Can you be sure a client is successful without knowing when, why, and how they are engaged in your product? This is when customer success enters the picture. It usually requires:
Adopting feature-packed software
Real-time analysis of clients' behavior
Monitoring all the necessary metrics and react to the changes timely
And so as Lincoln Murphy explains, if a company leverages these three components, it'll take a "proactive, holistic, and organization-level approach to ensure its customers — including those who use the product and those who benefit from its use — continually and increasingly receive value from your product over the course of their lifetime as a customer".
8 customer success best practices to benefit from
Having a personalized approach and educating customers every step of the way might just not be enough. Below, you can find 8 other customer success manager best practices to top up this knowledge. Take the ideas into account if you want to spiff up customer loyalty and retention.
1. Create a smooth onboarding process
Once a customer is signed in, it's your move. The very first goal should be to walk them through a product or service. So, considering a successful and easy-to-digest onboarding procedure might be just the thing.
There are brands that provide a dedicated specialist who unpacks bits of information for new customers step-by-step. The rule of thumb is that such a routine is mostly found in big-ticket companies and is popular among highly valued clients.
In a more common scenario, organizations automate their client onboarding by setting up an email sequence, sending useful materials, or adding tooltips right inside a product or service. But don't burden your users with longreads.
For instance, we at HelpCrunch enjoy visuals and that's why included explanatory videos all across the service. This short but insightful Inbox Overview clip pops up right after you log into your HelpCrunch account. Besides, we followed the good old customer success best practice: added the links to our help center, support chat, and developers docs to hit the spot (and to please those who feel like reading rather than watching stuff).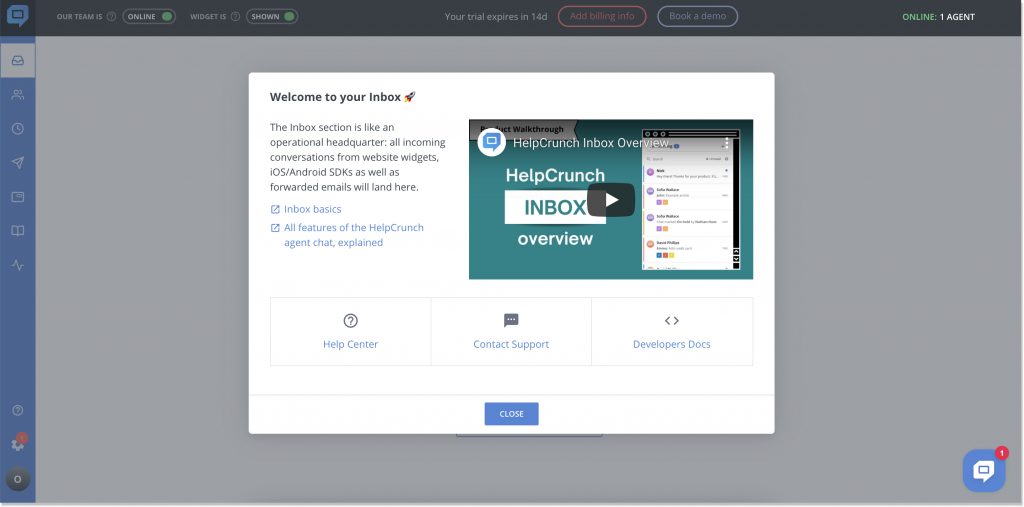 2. Store and manage customer data
Custom data is what a seasoned success team can't go without. I mean, you wish to know the background once a new client joins, don't you? There is default data you can track, such as user paths, user actions, or the number of conversations. And there is also strictly individual data, such as a subscription plan, payment details, last purchases in an account, to name just a few. All of it can be securely stored in your software system. Monitoring these and other activities will help you:
Provide better assistance
Realize how exactly customers use your product or service
Keep tabs on the tendency and frequency of customers using your product or service
Identify clients who take the most advantage and come with upselling options for them
Prevent customers from churning
Understanding a client should be one of the primary customer success best practices. Besides, a success manager needs to ensure every interaction and engagement is recorded and shared across other teams. By doing so, you can surround clients with relevant touchpoints and relieve them from constantly repeating themselves.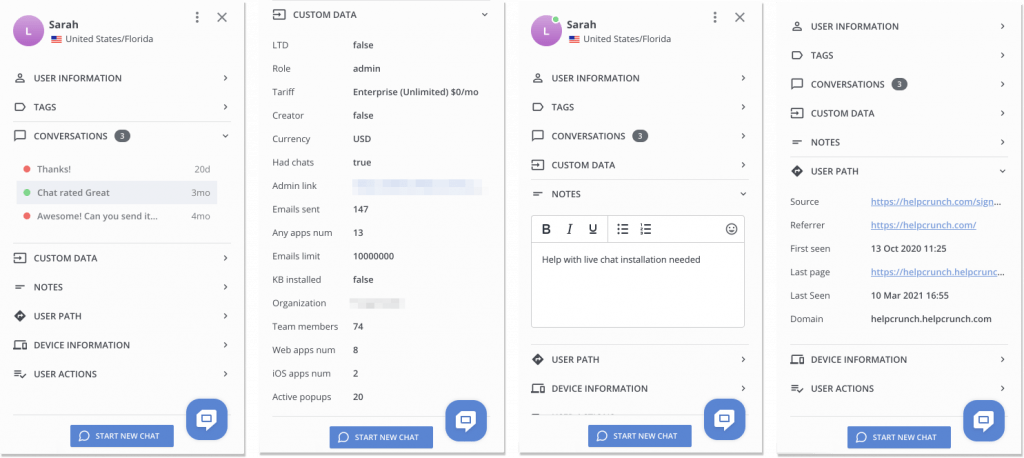 3. Collect and process customer feedback
Don't be afraid of hearing what people say about your business. This is a perfect chance to understand your customers' needs, priorities, and pain points.
Let your success team gather and manage valuable feedback by:
Asking clients for online reviews on different platforms. Positive ones are a strong social proof. And if it's negative, there are ways to handle it up to par.
Including in-app surveys such as a customer satisfaction score (CSAT) or Net Promoter Score to measure the overall penchant for your business.
Creating an internal group channel (e.g. in Slack) for sharing key clients' quotes and thoughts and troubleshooting if necessary.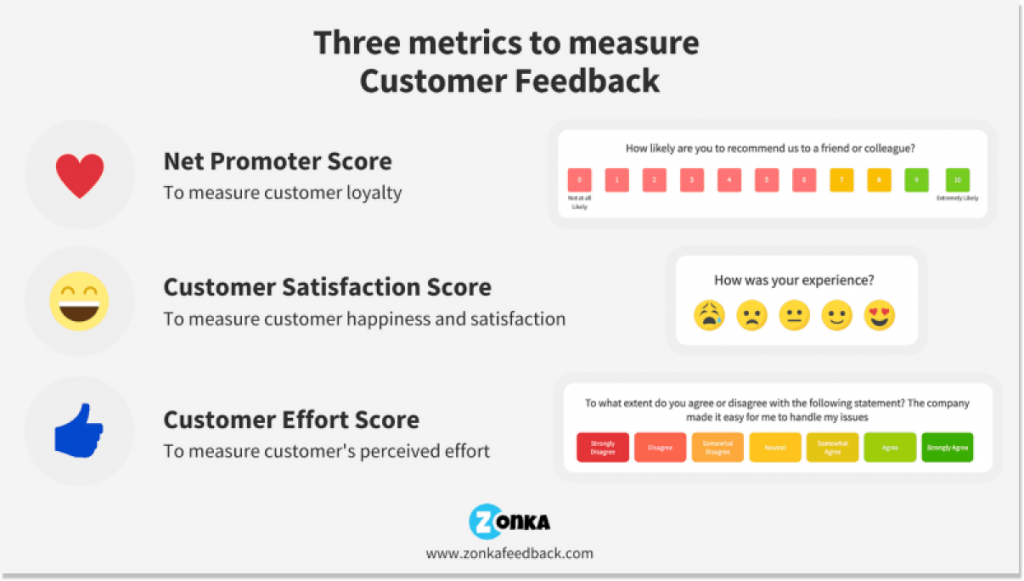 We at HelpCrunch think that gathering feedback isn't solely a success team's job. Our marketing
department monitors chats and social media from time to time, too. Such a practice helps us be in the loop of everything happening with our customers and react timely.
Once you set this process up and running, make sure you don't rest on your laurels. Shape the Testimonials section on your website and include the feedback you collected. You can even add customers' pictures for more credibility (but do that wisely and only with the client's consent!).
4. Make it easy to reach your success team
Quite a story happened to me the other day. I already ordered some food via a delivery service, but noticed the address was wrong. To my surprise, I had to spend 15 minutes to find that "Contact Us" link and another 10 minutes to actually explain my issue to a support team. The key takeaway: make your staff easy to reach.
Provide various ways to look up information and get assistance, such as:
A proactive live chat on your website.
A dedicated email address made specifically for your success team.
An in-depth help center with articles explaining product features, tips, and other useful materials.
This way, a disappointed customer will unlikely vent their frustration on social media. They will have a convenient option to contact a success team in the first place. If need be, success experts may transfer a query to a support team. But even if this won't turn out to be helpful, the team will give the impression of being loyal and supportive.
5. Provide self-service options
Do I even need to bring up the subject of customers and self-service? We live in an era when everyone needs fast answers and minimum efforts. And this is not always about a quick success manager. Come to think of it, 81% of users prefer unscrambling the problem by themselves before reaching out to an expert.
All customer success best practices are based on one thing: cutting back on that red-tape nonsense when assisting a client. You see, customers don't enjoy filling out a form all day long just to have their query accepted. So, make it as simple as possible for them to choose how they want to be helped.
For instance, develop a resource hub where users can experience do-it-yourself support and embrace any channel that questions come in from. Slack, Twitter, Facebook, are just a handful of those channels. Or even integrate it into your chat widget. It might be hard to adapt first at first, but you'll then receive messages from folks you've never seen before. Just encourage the conversations.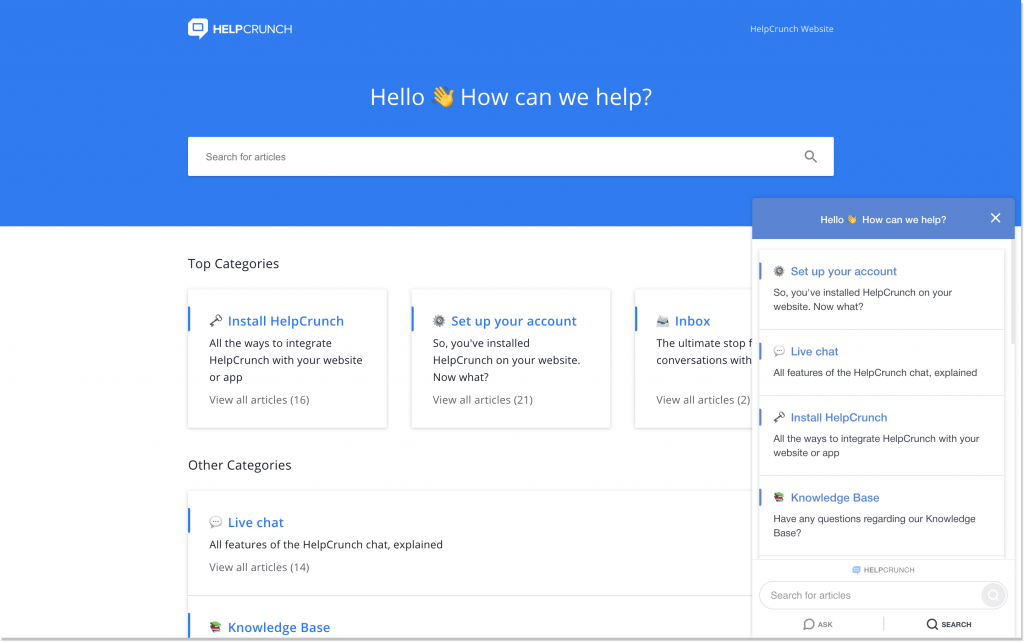 6. Consider the "rule of 40"
As your brand grows, so does your client base. More clients come knocking at your door, all of them have their own demands and backgrounds. If you hire the wrong amount of employees, your team is likely to face stress. And that may sometimes bring about customer churn.
Customer success manager best practices suggest having enough reps to handle issues of all sorts. This is what the "rule of 40" is all about. It says you should provide one customer success representative for every 40 clients. This way, you'll load off your staff and prevent them from both emotional and professional burnout.
7. Send regular follow-ups
Are you following up with your clients? This is another vital part of customer success manager best practices. Your interactions shouldn't just end with a sale. Sending a follow-up shows that you care about more than just the money. Plus, this helps customers trust your brand even better.
Our customer success specialists Konstantine and Artem usually follow-up users in the following cases:
When a payment failed
When a billing issue occurred
When a customer canceled their subscription
When a new feature a customer has requested is finally live
8. Build a pain-free offboarding procedure
Yes, this is a sad truth. Customers do churn, but you need to leave on a good note. By the way, if a user made up their mind to cancel, they'll do it either way. That is why a well-thought-out offboarding process may right the ship.
The way you offboard clients is as critical as the way you welcome them on board. Because, you know, bad word of mouth marketing and negative reviews are never revoked.
So, among other customer success management best practices we've covered here there is one that has several possible parts:
Easy cancellation: Let your clients succeed in this cancellation endeavor by NOT hiding the unsubscription link or that tiny checkbox in the bottom left corner. Have a customer success expert to assist instead.
Let clients think twice: not every user is ready to leave when they leave. Maybe they need to rethink a little. For that, include a clarification question any time a customer is about to go away. Our customer success manager Konstantine has developed a habit of checking back "Please confirm you want to do this and that.." or "Just highlighting we're about to downgrade your account". Take a good note.
Show your values: another chance to educate users about the features and benefits they might lose. In a psychological context, this is called loss aversion. Show clients what they're about to abandon – features they regularly use, reports fetching data, active users on the account, messages that will be deleted.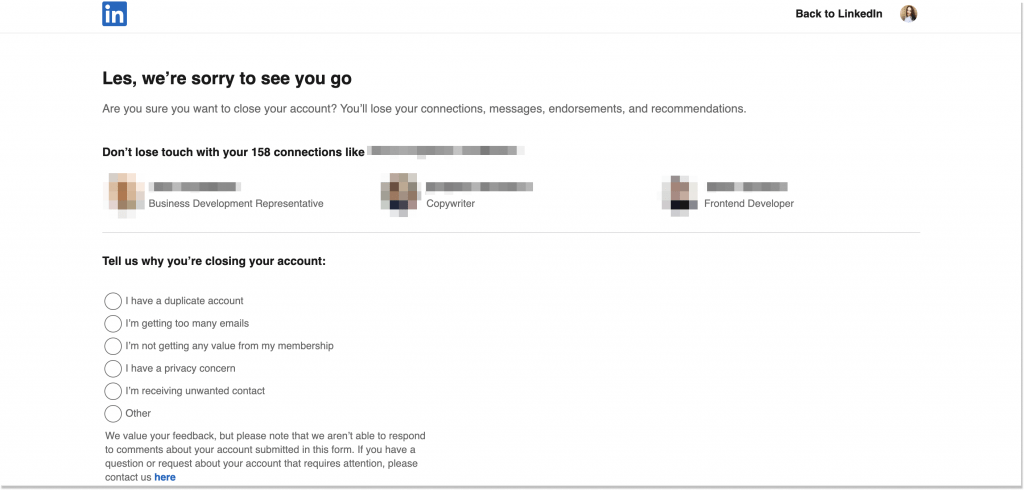 Ask about the cancellation reason: this customer success best practice we follow at HelpCrunch. Right before a user goes away, we gently ask to specify the reason. Such a trick can sometimes help you win a client back, complete the roadmap, and enhance the product.
Allow access to data: letting a customer access their account for several months after a subscription is a smart move. They may have some valuable info there (emails, customer data, analytics), so don't close the door on them once they stop using your product or service.
Bottom line
Did you catch the ultimate goal? It all rests on making clients successful, improving loyalty, reducing churn, and increasing customer lifetime value. Introduce these customer success best practices to your team so that they put clients at the heart of the business.
And as an additional basis, you should adopt best-of-class software. HelpCrunch offers everything a customer success team might need for their workflow. Sign up for a 14-day trial to see this for yourself.