Interview Question: What Does Customer Service Mean to You?
What does customer service mean to you? Customer service representatives are often asked this question during their job interviews. Read this article to discover the right answers.

If you've been looking for a new job lately, you know the pain of answering all of the same questions over and over again. Where do you see yourself in five years? What are your top 3 strengths and weaknesses? What does customer service mean to you?
Okay, the last one is not that typical unless you're trying to get yourself a job at the customer service niche. But if you do, this one will be your headache until you land a perfect job as a customer service manager.
So, how do you answer that? In this article, we'll try to find the best answer to 'What does customer service mean to you?' that will help you land your dream job. So, just read on.
Why do employees ask to describe customer service at the interviews?
It's a twofold situation. On one hand, the very term 'customer service' is very complex and many-sided. For many, the notion includes virtually any interaction you have with your customers – from answering their questions via live chat to onboarding them proactively to following up after they leave. At the same time, other people believe that it's virtually the same as customer support.
That's why it's important for your future employees to know if your personal definition of the term resonates with their customer service philosophy. When they ask 'What is customer service to you?,' they're definitely not looking for the Wikipedia definition. Your potential employers want to know whether you are willing to go the extra mile. Do you even know what this extra mile might mean when it comes to working with clients?
So how do you approach this question while preparing for the job interview? We at HelpCrunch did our fair share of interviewing customer service managers and here's what we expect our job candidates to prepare their answers. Really, what does customer service mean to you?
How to answer what customer service means to you
You should start by asking yourself — what is your definition of customer service? It will help you understand which duties you're ready to take on and which ones are off limits.
For us at HelpCrunch, excellent customer service means doing EVERYTHING in our power to help our customers achieve their end goal. If it's a feature we don't have yet, we will probably add it. If it's fixing a bug, we'll fix it as soon as humanly possible. And if it means giving a refund and letting people go, we will do that, too. With great sorrow. After we've done everything to prevent it ?
However, there's no universal answer to this job interview question that will satisfy every customer service manager.
If you want to find the proper definition of good customer service, you should study each company you're applying to separately. And study the hell out of them. This will give you an idea of what they expect to hear when they ask 'What does customer service mean to you?
1. Study the company thoroughly
It goes without saying that you shouldn't just go blindly to a job interview without knowing what your future employer does. As a rule of thumb, you should check their website, read a few of their blog articles, then delve into their product/service/goods, and get a clear understanding of how everything functions.
No one expects from you to know everything about their company right at a job interview, but it's good manners to know at least some details to be able to keep the ball rolling.
2. Check what channels they use for customer service.
Now, this one is crucial. Working as a live chat operator is completely different from working in a call center, which, in its turn, is nothing like answering customers' emails. So, you should have a clear understanding of what channels your future employers use for their customer service and prepare yourself accordingly.
3. Talk to their customer service
You can go as far as talking to customer service representatives. This is the best way to understand what customer service means for them and how they approach it.
All companies have their unique voice and communication style which you can easily see while talking to their customer support. Pay attention to whether their customer support is friendly and goofy or formal and strictly business-like. Even things like their commonly used phrases can tell you a lot. How do they start a conversation, lead, or sum things up?
4. Check their testimonials
(Especially those mentioning customer service)
It's also worth checking what people say about your employer's customer service. Is it fast and to the point? Is it nice and friendly? This will tell you more about this company's main focus and what they might be expecting from you.
For instance, if you're looking for a job in some SaaS project, you can find some truthful testimonials on websites like Capterra or G2 Crowd. Other popular review websites include Yelp, Trustpilot, or Google My Business.
Thorough research won't give you a one-size-fits-all answer to the 'what does customer service mean' question, but it will point you in the right direction. Still, the most important thing is to stay yourself and give your genuine answer.
21 CEO's and customer service managers answer the question 'What does customer service mean to you?'
We decided to not mess around and just directly ask real CEO's and customer service representatives one simple question: 'What does great customer service mean to you?' Those are the people that are used to asking this question rather than answering it.
What we got are 21 excellent battle tested quotes that you can use to describe in detail your definition of outstanding customer service. So, what does good customer service mean to you?
1. Listening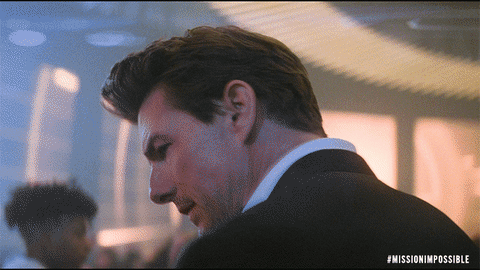 Years ago I learned how something as simple as listening can make all the difference between excellent customer service and poor customer service.
It was my first day taking over a team and they immediately had me deal with an extremely angry customer.
By the time I talked to him he had dealt with several people over the past week. I started off just listening to his frustrations. After he was done venting, I apologized for all that he had been through and told him we would come up with a plan to help him out.
He looked me in the eyes and said, "Over the past week not one person has really listened to me and that is really why I was so angry." He continued to be my customer for over the next 10 years and followed me wherever I went.
Listening to my customers was already something I did, but after that experience I made sure I never forgot how much that can change the outcome. Instilling this virtue to all my teams has been a big part of successfully creating world-class customer service teams.
Michael Garcia, Director of Customer Success @ OptimumHQ
2. Being there for customers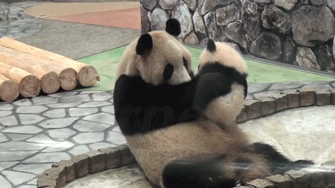 "We build it from the CEO down. I give every customer my personal cell number in an effort to provide the best possible customer service and to show them that it starts with me. I am always willing to go the extra mile. I do that by giving my customers my cell number and they know that they can call me any time of day."

Chris Carter, CEO @ Approyo
3. Having the right team with the right tools for the right channels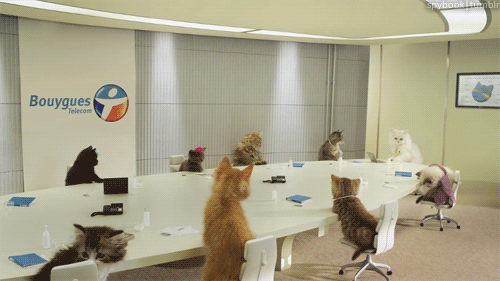 Customer service is about focusing on how your team can empower customers to get access to information or help related to your products/services wherever they are. And as quickly as possible.
There are several ways to do this:
Empower customer-facing employees so that they are in the best position to offer exceptional customer service.
Make use of tools to allow for customer self-service. More customers are looking to find answers themselves as opposed to speaking to an agent when researching a product/service or looking for answer to a problem. Make use of knowledge base software, chatbots on social media, FAQ.
Make an effort to provide effective omni-channel support so that customers can contact you on their preferred medium/network. This is just one place where software like HelpCrunch can be extremely effective as it allows for a seamless way of interacting with customers across teams.
Make use of live chat for your website. Not only is this a good way to answer any inquiries that someone might have, but it can also be used to help encourage a user to make a purchase.
Anthony Capetola, Marketing Manager @ Sales & Orders

4. Answering customers' questions before they even ask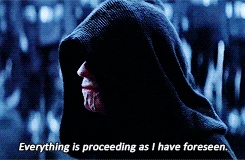 Customer Service to me is answering 95% of my customer's questions before they even ask them.
When any question is asked more than three times, we know that it is an opportunity to streamline our process. By adapting our process to take out the need to ask the question, we make it easier for our clients to hire us.
If there is an oddball question that needs to be asked, we respond within 4 hours. We make sure our phones are answered. Our inboxes are clear. Our client's concerns are alleviated, quickly and efficiently.

Justin Riordan, Founder of Spade and Archer Design Agency
5. Good impression on every step of customers' journey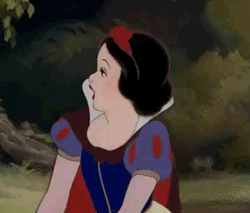 Customer service means serving the customer and making sure they have good experience with your company at any single point. Not just from the customer service department but through the entire company from website's user interface and user experience to delivery man sending the goods to the customer.
As for extra mile, I feel that it is determined by the current strategy of the company. Just like when Uber first started and was acquiring users aggressively, they could refund any transaction immediately upon an issue raised through the app.

Jun An, founder of Eezee.sg

6. Staying personal and open
Customer service needs to include a personalized touch.
It goes a long way when someone doesn't sound like a robot. People know when you use automation tools and they get frustrated by it because they feel like they're treated as just another person. Make an effort to acknowledge their problem, situation, concern and then address how you will fix it and if they need to do anything.
Experience DM helps business book authors with marketing their personal brands online.
Since we're a service agency, we're constantly communicating with our clients. Whether it's good news, bad news, a quick heads up, or even a Happy New Year! email, it's important to keep them in the loop on what's going on at all times. This is one of the reasons people love working with us. No egos and continuous communication.
We're willing to go the extra mile if we feel it would benefit the client and their brand. If they're asking for something we know we can handle we'll do it. If it's something we don't feel confident we'll have an open conversation about it and suggest someone else to work with to complete that particular task.
Michael Mejer, Founder of ExperienceDM

7. Offering help proactively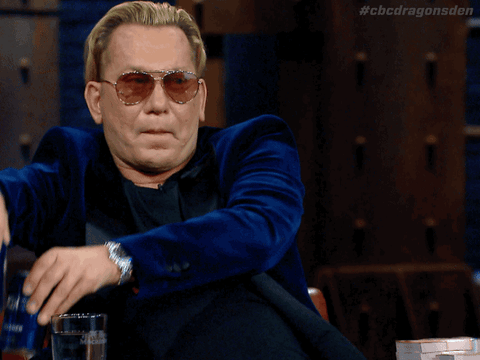 We employ a process of proactive customer service, which means we hold regular calls with our biggest clients to see how we can improve our processes. A few months ago, one of our biggest clients, a major digital agency, told us offhandedly that they wished our back-end could sync with their accounting software, making invoicing and accounting much easier for them. We followed up with their developers and accountants, wrote a custom API and had things working within 2 months. They were more than impressed. It just goes to show: paying attention to your customer's pain points, even those pain points that aren't directly related to your business, pays off in the end.
We're also obsessed with user testing. Everything about our service — from the website, to the telephone experience, to the back-and-forth with our clients — has been user tested to ensure it's the best it can be. We believe that putting the client first means giving the client what they want before they know that they want it. In other words, make using your product so easy and seamless that your customers want to come back and use it again.
Jordan Bishop, founder of Yore Oyster

8. Keeping calm and carrying on (as fast as possible)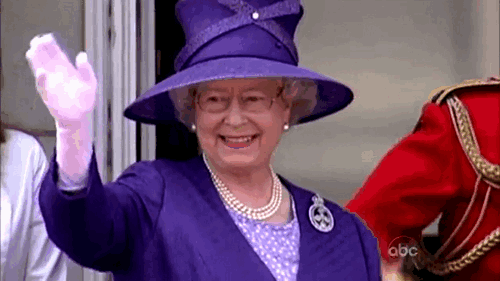 Because we live in a world where everyone expects convenience, that is exactly what customer service should include. We provide convenience to our clients by working mostly by phone, email, scans, and fax.
Customer service should also include what most customer service teams lack nowadays – a short wait time. When you call Boomer Benefits' CST, you can expect to not wait on hold long, if at all.
One last thing that I believe customer service should include today is a piece of mind. Your customer service team should include representatives that reassure the customer that whatever they need done will not only be resolved, but resolved in a timely manner. Our reviews that mention our CST almost always include how efficient the team is.

Danielle K. Roberts, Co-Founder of Boomer Benefits
9. Being a friend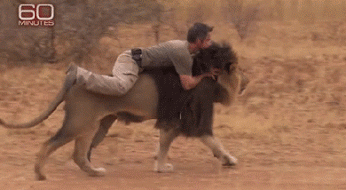 We make sure to respond to every inquiry in a welcoming and affable tone.
We steer clear of any kind of accusatory statements because customer service is not about assigning blame, but instead about providing efficient assistance.
These practices promote strong customer satisfaction because even when we can't immediately solve the issue at hand, we make sure the user feels that it's a top priority and that we value them for bringing it to our attention.
Perhaps most importantly, we always use the sandwich model: we open warmly, respond to the problem, and then end our response thoughtfully and reassuringly.
Kind words, regardless of how the user approaches the conversation us, go further than people realize. Kindness, care, and warmth, always.

Julian Flamer, Head of Customer Service @ Pavemint
10. Customer retention is the new customer acquisition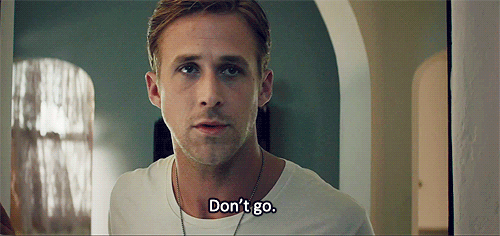 We're in the Software-as-a-Service (SaaS) business, which has a recurring revenue model.
Every SaaS company reaches a point in the company's maturity where customer retention is far more important than new sales. When customers churn as fast as you can can acquire new customers, the goal of reducing churn outweighs the goal of attracting new sales. In fact, the long-term valuation of the company itself becomes a function of the company's churn rate, at least in part.
To pursue Customer Service excellence at Rising Star Reviews, we go the extra mile every chance we get.
We do our best to respond to customer email inquiries within minutes rather than hours.
We spend a lot of manual effort on each customer inquiry… more than the customer really expects. And we often respond to a simple customer question with useful recommendations.
We never treat any customer interaction as "transactional."
We see every customer interaction as an opportunity to be a partner and trusted advisor to our customers.
The result is that we have low churn rates which boost our recurring revenue and ultimately raise the long-term valuation of our company.
Chas Cooper, CEO & Founder @ Rising Star Reviews
11. Being flexible and transparent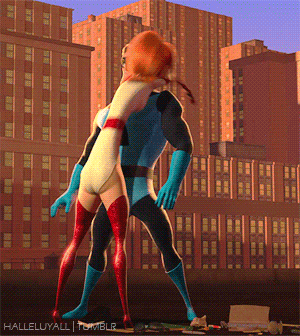 At Authority Hacker, our customer service activity is mainly through interacting with potential or existing buyers of our online marketing courses. The two principles we built our customer service on are transparency and flexibility.
Transparency
We always strive to provide as much information as possible about our courses, even if that means the customer will decide not to buy our product in the end. This approach puts us in a unique position of trust and respect in a market that is notorious for scams and over-hyped products. Customers increasingly expect companies to adhere to certain ethical standards, and reward those that do with both their trust and their money.

Flexibility
The bigger you are, the harder it is to stay flexible, but as a smaller business it absolutely pays off. While we have certain guidelines in place, the customer support team is responsible to proactively solve issues that fall outside of this framework. This can mean segmenting a payment plan, or a special discount, or being lax with our 30-day money-back guarantee if we deem the situation warrants it.

Giving customer support the power to make such important decisions really helps them feel as true ambassadors of the business. This leads to better customer retention and employee satisfaction.
Balazs Hajde, Authority Hacker
12. Letting them go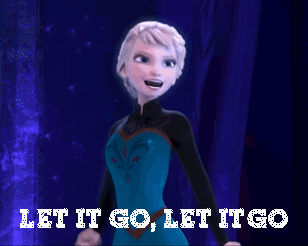 We've run the numbers in our data tells us about 5-10% of people are not worth dealing with and its best to help them move onto a company who can help them
Is the customer always right… Not really… But the customer is always the customer. Sometimes the best way to deal with an insatiable customers to fire them.
We have to fire hundreds of customers every month, it's unfortunate but is just part of the business that we are in. Unfortunately our platform is not a good fit for every single use case when it comes to landscaping maintenance and gardening.
But we take great care and handing these people off to somebody locally or another online service that can help them. Why do we do this? Because this day and age the customer is more right than ever. There are a dozen places that they can leave a scathing review and when you factor the cost of the negative impact overtime of each of those reviews it makes sense to invest in a "customer handoff process"
Ideally we could just tell these people to pound sand but we have found ROI in investing in great care to match them up with another solution to their needs so they do not have a bad taste about the GreenPal platform in their mouth.
Zach Hendrix, Co-founder of GreenPal

13. Building a perfect customer service team
Here at Lessonly, we operate everything from the perspective of delighting and impacting the learner.
Our mission is to help the world "Do Better Work" and the way we do that is by creating meaningful experiences not only with our software but also through us as a company. We are maniacally focused on ensuring every single person we bring on board is someone who we would want to work with and that we think will make the team better by being there.
People that can do the job are easy to find, we're looking to build an all-star team and we do that by bringing in people that push us to be the best we can possibly be.
What this looks like in practice is lengthening the interview process and having potential peers interview the candidate as well as a tangential manager that won't actually be managing them. This helps us because we now have 5-6 opinions instead of just one person's judgment of how someone will fit into our culture when they join the team.
All of this comes full circle and results in having exceptional customer experiences because we have built a team of Ideal Team Players that are humble, hungry, and smart (EQ & IQ).
Steven Emch, Emch Enterprises
14. Using classic strategies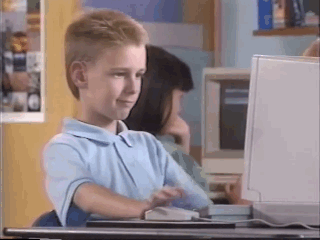 So much of our approach to customer service will include existing strategies that have always worked for us. These include following up with customers, putting effort into solving problems, and maintaining a great attitude about addressing their needs.
We're excited to highlight our customers and their incredible businesses by sharing their stories on our blog and in our newsletter. We've already started chatting with customers to hear the stories behind their startups.
We may help entrepreneurs incorporate or form LLCs for their businesses, but no two companies are alike. It's amazing to hear where their journey as entrepreneurs continues to take them and to know that we contributed to that success!

Deborah Sweeney, CEO @ MyCorporation
15. Never discriminating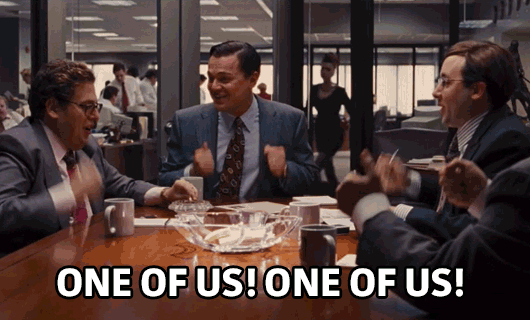 For me, customer service means not discriminating customers on their appearance.
Many times customer executives decide their level of service on the basis of the background of customer i.e wealth, age, gender etc. But that's very detrimental to any business because it's based on prejudice.
Who knows the boy whom customer service is taking lightly might be the owner of some digital company.
Ketan, Founder of GoodVitae
16. Listening (even more)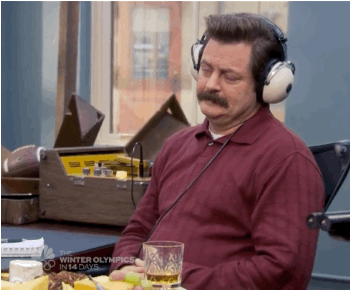 Customer service means fulfilling the consumer's requests and, more importantly, listening to them. With so many platforms for customers to share their negative experience of your company, from customer review websites to social media, it's important you are reactive and proactive with your response to both customer praise and complaints.
Customer service is all about going the extra mile; if customers or clients are dissatisfied with your products/services, you need to ensure their opinion on your organisation changes. To do that, offer a discount on their next purchase, refund the money for an item they are unhappy with, and go above and beyond to ensure they are satisfied with your response.
We do this for our customers; if they are unhappy with our wellness programmes or retreats, we ensure we get to the root of the problem.We take customer criticism on board and fix any issues immediately, to prevent receiving the same complaints in the future and encourage the customer to return to us for a wellness holiday in the future.
Understanding the customer is so important, and to successfully provide good customer service, it's crucial you understand that. Remember, it's easy for customers to leave a negative review if they feel they've received a poor level of service or products, so it's your job to spin that negative into a positive and work on making each and every one of your customers happy."
Frances Geoghegan, Managing Director at Healing Holidays
17. Feeling the mood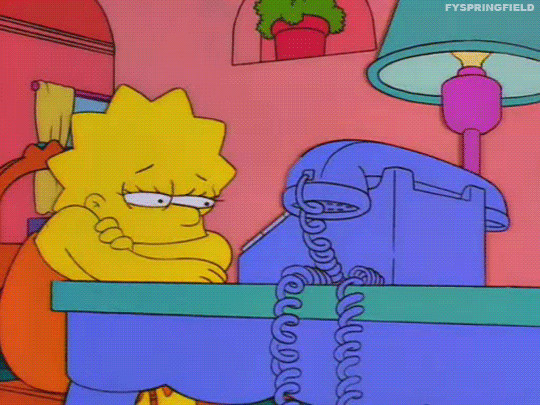 Customer service is essentially about feelings. When a customer contacts you with a grievance, the most important thing is that they leave feeling satisfied and positive about your company. Even a customer requesting a refund can leave with a positive impression if handled well.
With live chat robots and increasingly automated support systems, customers are facing more boilerplate messages and it's usually clear the communication isn't really tailored to them. Often times, it's more likely to make them feel like a nuisance or an expense for your company. The most impactful thing you can do is to treat your customers like real people and let them know there's someone who cares on the other side of the inbox.
Ben Sibley, Founder of Compete Themes
18. Never saying 'no'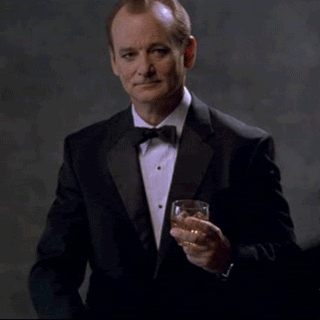 Every touch point with a customer is an opportunity to go above and beyond. Whether the inquiry comes via an e-mail, in person or by phone, we never say "no" to a customer.
An example is to often start earlier or stay later when needed, without charging overtime, to ensure a positive client experience. This helps drive word of mouth and we know that it is the most effective marketing by far. Nearly half of our clients come from referrals, proving that investing in customer service pays dividends.
Jimmy, Photographer @ Pixelicious

19. Being empathetic
The biggest facet of customer service that has helped my clients, and in turn, my business is having empathy for these people. The natural mindset is that if I need to sell my house fast, someone is going to come in and try to rip me off. Instead, we come in and listen to their situation, show the sellers respect and try to offer a solution that will help solve a problem. Sometimes it works, sometimes not, but we always treat our customers with the utmost respect.
I think it is this mindset that has led to our 5 star Google Reviews and many, many video testimonials.
To be fully honest, in an online world, I am thinking about that 5 star review the entire time I am working with my clients. It's a great source of accountability and a huge reward and test if at the end of the deal, the client is willing to fill out that review online.
Honestly, I can say that customer service is probably the #1 most important value add that helps set our business apart, and I am crazy fanatical about delivering.
Eric Sztanyo, Founder of We Buy NKY Houses
20. Setting priorities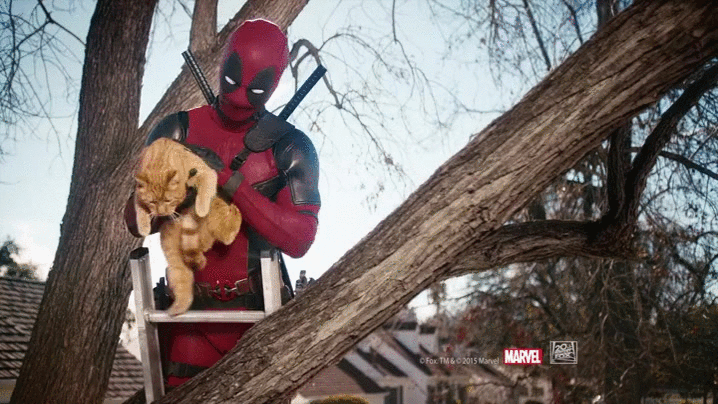 Customer service, at least for us, is coming to an understanding with our clients that

They are our priority day in and day out.
We work very hard to accomplish their requests.
We work on a basis of mutual respect.
We are not hesitant to turn clients away who don't fit our typical client or who approach us in a negative way. When we do chose to sign clients, we work extended hours, weekends, and holidays to combat production issues, random drama, and tight deadlines.
We find a fundamental and agreed on level of respect and perceived ability is crucial when we work as hard as we do for our clients. Nothing is worse for my staff than feeling undervalued and nothing is worse for the client than feeling forgotten.
Send a giant gift basket when you are wrong. Stand your ground when you are not.
Granted we work in a higher stress environment than most companies but we find this to be the basis of our customer service! And we are known for how well we treat our clients.
Emily Rowe, Chief Executive Sensei @ Social Sensei
21. Hearing, respecting and acting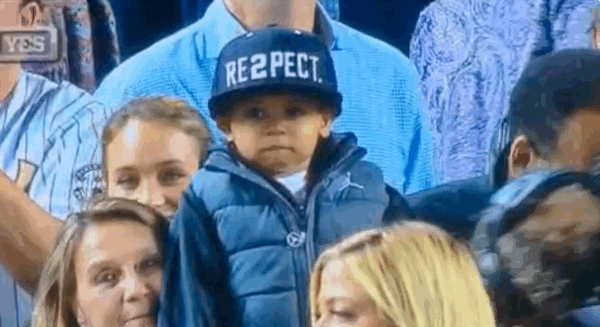 While we do not have a very structured approach to customer service, it is embedded in our culture.
We are a design/build residential remodeling company, working in the middle-to-high-end market. While most contractors will go to the clients' home for the first visit, we conduct the first meeting in our office where we interview the client to get a firm grasp on their wants/needs/concerns and explain our process and our business philosophy. Throughout that first meeting we are impressing upon the client that communication is paramount to a successful relationship and they leave that meeting knowing that we're good listeners.
Besides being proactive in exhaustively planning projects to avoid "awkward conversations" during the project, and being empathetic to the inherent invasiveness of what we do, we have made the client confident that they can communicate any and all issues with us.
I conduct exit interviews with clients once the project is completed. In one of those meetings, the client said, "I never had to hesitate to raise an issue. I knew it would be heard, respected, and acted upon."
So it's all about setting the stage for open communication from the get-go, making your promises well documented and understood (clear contract), and then doing more than you promised.
Greg Antonioli, Out of the Woods Construction & Cabinetry
Bottom line
Say what you will, but my personal impression is that customer service isn't really changing over the years. Next time you're asked 'What does customer service mean to you?' just remember the basics. New communications channels come and go, many aspects get automated, but the essentials stay. Listen, respect and genuinely try to help.