Trusted Digital Marketing Tools You Don't Want to Walk on By
If you want to enhance your online marketing efforts, you will definitely need great tools for it. No need to search for them, just grab this list of go-to digital marketing tools and do the job.

As soon as you launch a business, you understand that the "build a website and customers will come" strategy doesn't work. These days, there are very few business domains and GEOs where you don't need streamlined marketing processes to make it to the top. So if your competitors have already gone through their digital transformations and have established online presences, you will need quality weapons to give them a fair fight.
The weapons you or your marketing team will need to master and use are the online marketing tools I collected in this very post. But first, let's go through the main work categories you'll need to take into account in a wholesome online marketing process. To establish and promote your online presence, you'll need to take care of the following:
SEO (search engine optimization)
SMM (social media marketing)
Inbound marketing
PPC (pay per click advertising)
Copywriting
And now let's see what SaaS tools are essential to streamline each of those areas.
SEO digital marketing tools you'll need to learn and use
All the metrics and features of SEO tools can be pretty intimidating to a person outside marketing. But worry not. Generally, to set up a working SEO workflow, you'll need to start with just a few things:
A tool to look for keyword ideas
A tool that will help you optimize your content
An internet marketing tool to look for websites and people who will be willing to link to your site
Of course, as you get more technical, you will be adding more tools for digital marketing for each specific need. Today, you can start with the following ones:
Answer the public is an awesome free tool that will generate a ton of educational keywords in a matter of seconds. It compiles results from Google's autocomplete in different variations and will definitely give you a clear understanding of what exactly your target audience is looking for.
SE Ranking/Ahrefs/SEMrush – unfortunately, most of the free digital marketing tools lack custom data and exact metrics about the searchers, which certainly help you make better decisions. So to level up your game you'll need a quality toolset to find and analyze everything connected to content, keyword, and backlinks.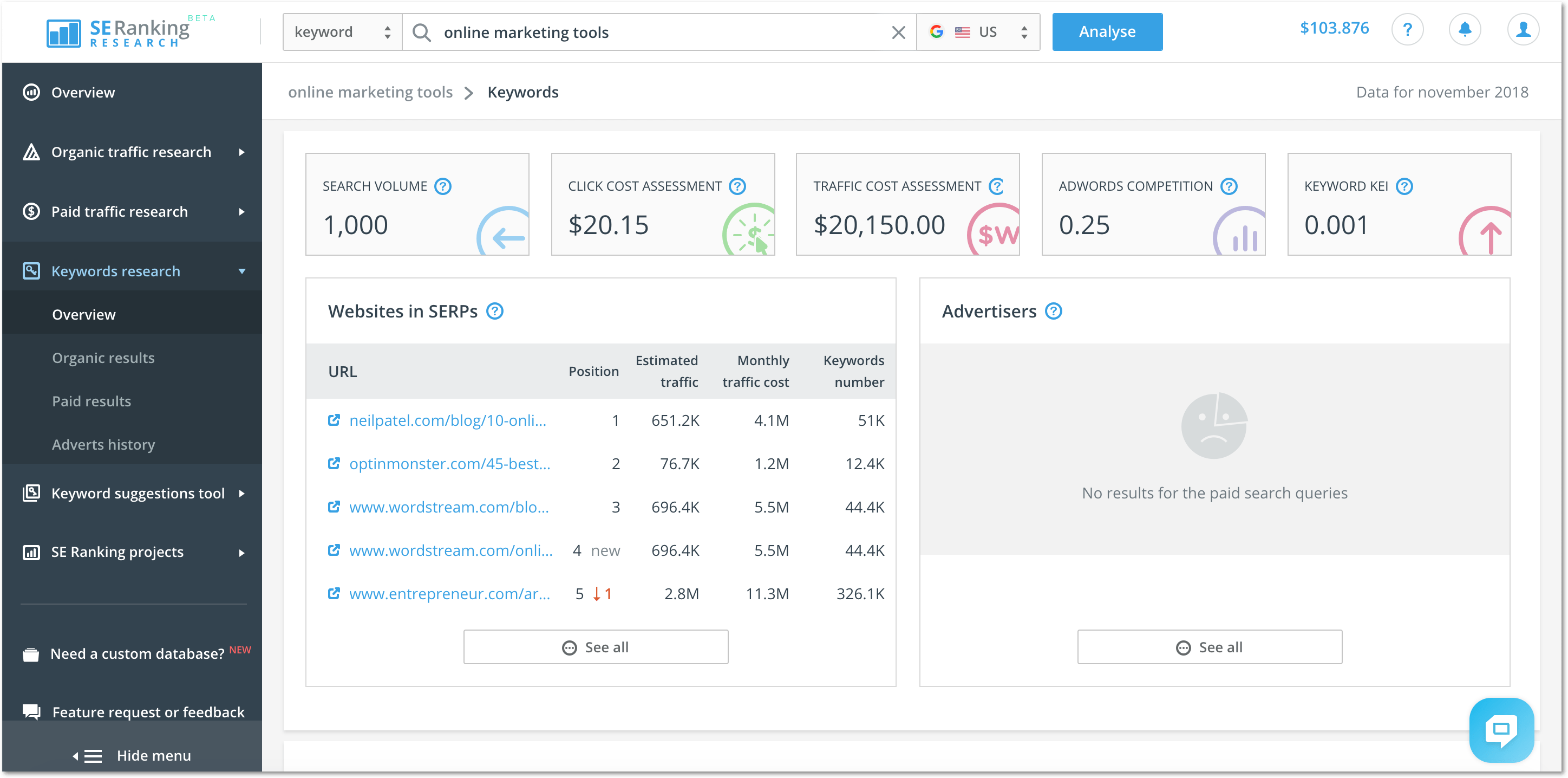 Ahrefs and SEMrush are the leading players in this field. They process immense amounts of data and will provide you with invaluable insights.
BuzzStream – when you're actively building links, especially if you're not doing it alone, you need software where you can track, all the interactions between you and representatives of other websites, be in guest post requests, broken link building, or competitor mentions scouting.
Yoast – despite their scandalous bug, Yoast stays one of the most popular freemium plugins that help you optimize your page according to the old-school SEO best practices. And if you're just starting out with SEO, it may provide you with needed support and pointers to learn the basics.
Page Speed Insights – the loading speed of a website is crucial for a good user experience on your website. It mostly depends on your hosting provider, CMS engine, theme, and a number of scripts you run. But it's still your responsibility to make your site load VERY quickly if you want to give Google the right signals.
Mobile-Friendly Test – since Google switched to mobile-first indexing, it's more than reasonable to keep an eye on how your website performs on smartphones and tablets. Just checking how it looks on your own phone isn't enough since Google has a ton of sophisticated criteria for evaluating the mobile-friendliness of a page. So this tool by Google is a must-use.
Social media management, as well as any other marketing niche, has a ton of secrets and tricks to it. And if your budget lets you, it's totally fine to go deep. But the majority of businesses just need to create a consistent and decent social media presence prior to thinking of higher matters. To do that, you can use the best digital marketing tools:
Hootsuite/Buffer – both toolsets are veterans of the social media management market, and both have their own loyal customer bases. The main feature most wind up using is post scheduling. It really comes in handy when you have other things to do rather than log in to Twitter to post something new every 3 hours. With scheduling, constant worrying about social media turns into a couple of hours a week when you put in all the needed posts. All that's left is to log in from time to time and interact with followers.
BuzzSumo is another set of digital marketing tools with a ton of features, but most commonly it's used to look for topics in your niche that get the most shares on social media, as well as to locate influencers who can help you spread awareness.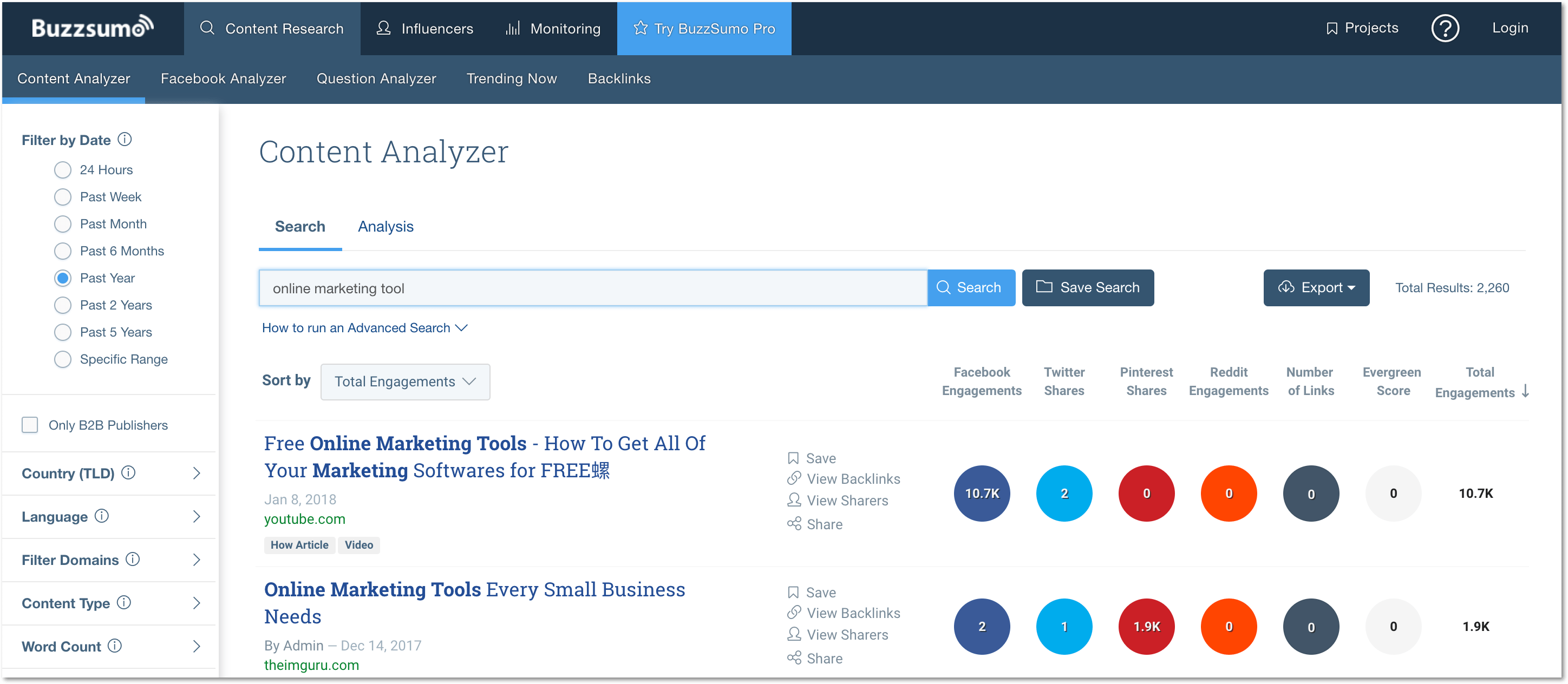 Mention – once you start growing, it's good to keep track of all the people mentioning you/your competitors to interact and do damage control when needed. You can actually do that with Ahrefs Alerts as well if you decided to get an account, but Mention was created for this specific need.
Followerwonk doesn't look as fancy as it did before, but it still does its job. Which is to look for the most influential social media accounts in any business domain. And you will need this in your influencer marketing routine.
Inbound marketing
Once a user landed on your site, you need to take action to convert them from a random visitor into a paying customer. To achieve that you need to collect contact details, engage, and actively help. There are plenty of ways to do just that with the following list of digital marketing tools.
HelpCrunch is a handy way to communicate with your website's visitors and existing users. No matter what kind of product or service you're providing, the new users often aren't motivated enough to look for the details they are interested in themselves. That's where such a digital marketing tool as live chat can save the day.
In addition to instantly building a personal connection with a user, you can learn a ton of data about them and stay in touch to convert them. And when they do convert, HelpCrunch can become your go-to tool for communicating with your customers as well – through in-app messages, and email campaigns, while also giving the best customer support experience.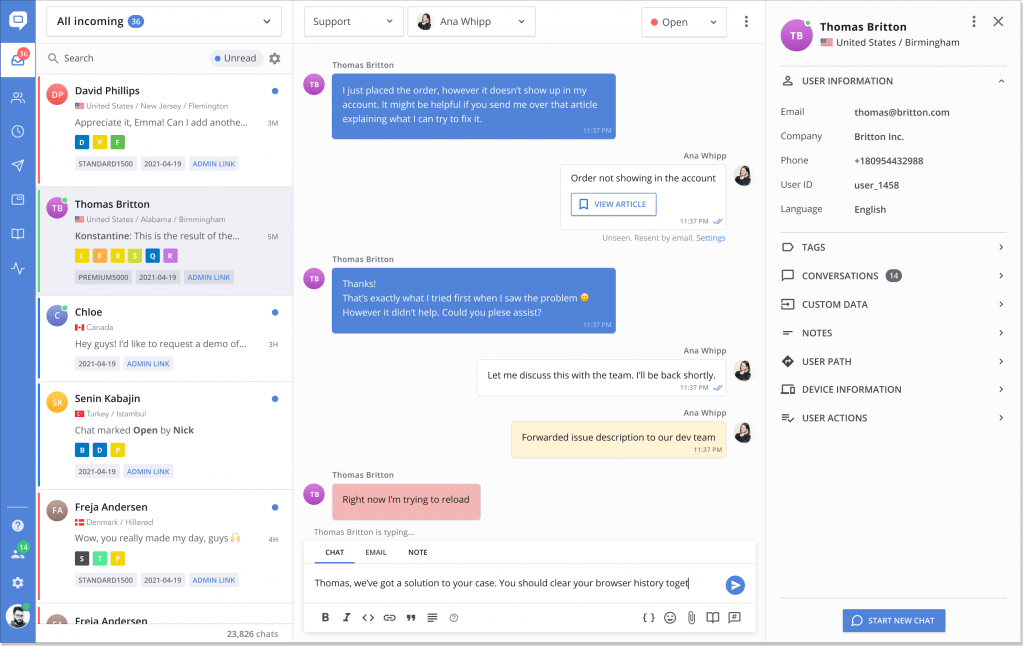 Sumo – another way to convert users is through various content upgrades, popups, and sign-up forms. Sumo's toolsuite makes creating any of those elements on your website as easy as it gets.
Stripo is a simple drag-and-drop email template builder for email marketers. It also offers a pure HTML code editor for skilled designers who are willing to create unique email styling.
As they promise themselves, you can spend up to 60% less time on the entire email creation process due to Stripo's embedded micro tools and 300 ready-to-use responsive email templates. Not only does it allow embedding interactive elements into emails, but also offers built-in micro tools to design those elements right in the editor.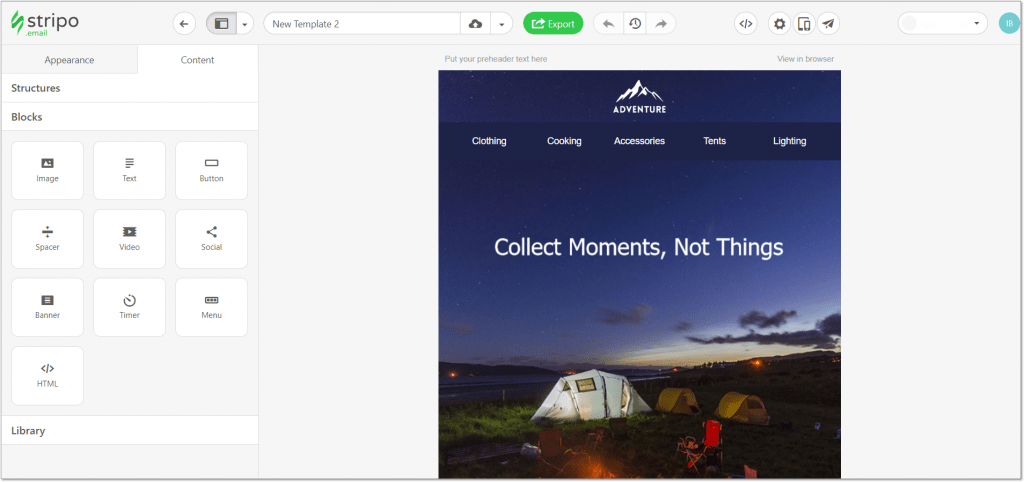 WiseStamp offers a great way to personalize email marketing campaigns as it helps to add professional email signatures with ease.
PPC (pay per click) advertising tools
For a new business, pay per click is often the best choice for quickly gaining the momentum and putting yourself on the map of potential customers. Of course, SEO and SMM are great but to get them going websites often need a little push.
Boosting posts on social media or promoting your educational or even product pages in search gets you results quickly. And if you did a good enough job with design and content, the new users may stick around, remember you and next time come to you by default without any additional investments. Presenting this internet marketing software that could become a valuable asset to your business:
AdWords – Google created the biggest and most popular ad platform in the world. And you don't even need to be a techie to use it on a basic level. Of course, to get quality clicks cheaper, I strongly recommend at least going through Google's guide to Adwords.
Bing Ads – even though far fewer people use Bing for search, their numbers are still staggering. If you work in one of Bing's key markets, it might be a good idea to look at it as a digital advertising tool as well. Just as with AdWords, in order to save money, you might want to start placing ads on educational keywords rather than the ones with buying intent.
Facebook Ads/LinkedIn Ads/Twitter Ads – once you know what social media your target audience prefers, test the waters and run a low-budget ad campaign with these digital marketing tools to see if you can get users/leads at a good price.
Digital marketing tools to level up your copywriting
Copywriting on your site's product and content pages is the main way for you to communicate with your users. So I wouldn't try to sound corporate and too serious. Even if you create seasonal copy, say, for February 14th, and compose Valentine's day marketing slogans or a spooky newsletter for Halloween. Still, that doesn't mean that you shouldn't pay attention to typos and grammar mistakes. As you know, how hard it is to find errors and other problems in your own writing. That's why we have the following tools:
Grammarly is a writing assistant that uses top-of-the-line tech like machine learning to analyze your text on the go and give you helpful hints as to where you made mistakes. From experience, I can say that the tool got very smart and sometimes catches tricky errors which not any English teacher would see.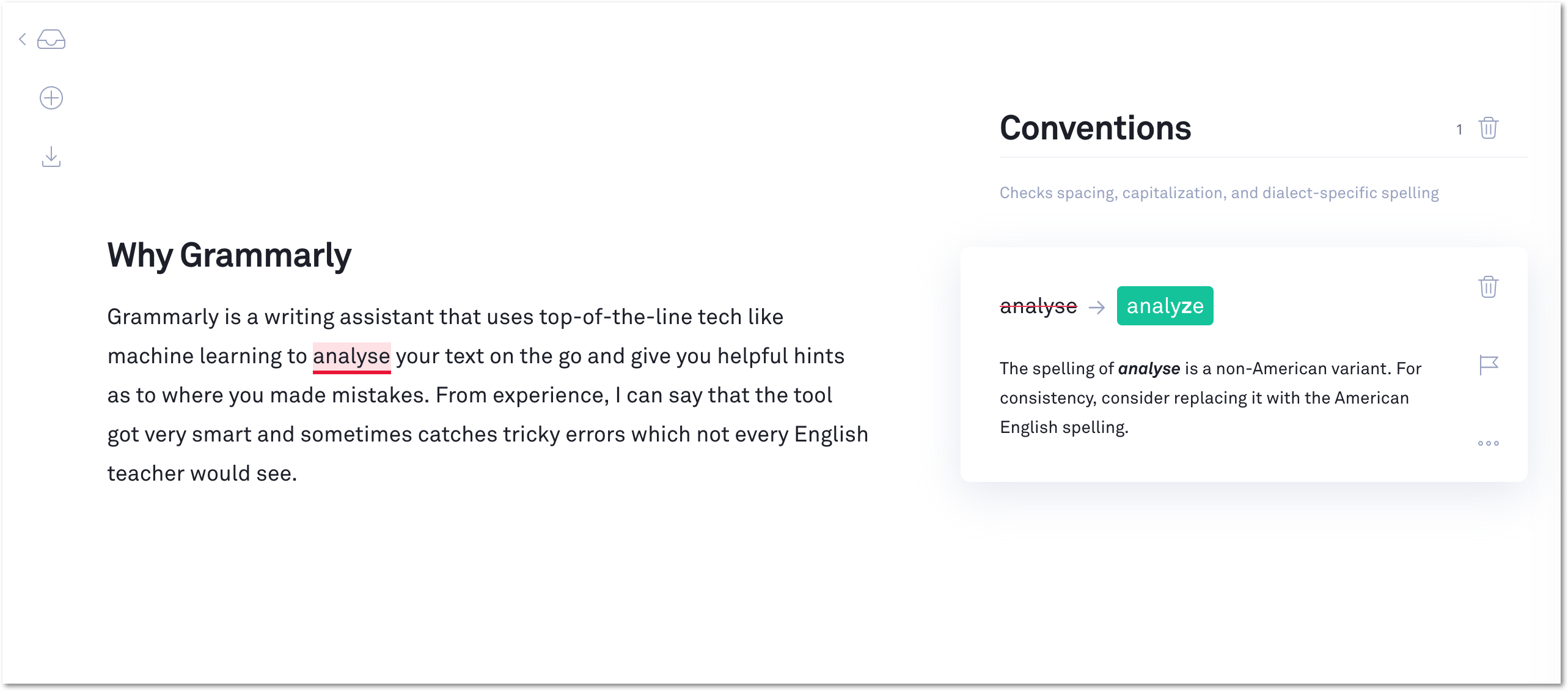 Hemingway tackles a different issue. It's an app that helps you proofread and lighten your copy. Among different digital marketing tools connected to copywriting, this one uses color-coding to show you which parts of your text might be hard to read and which words might have simpler alternatives. In an age where users are sick and tired of the corporate language, this one can be a lifesaver. And after a while, you adjust your writing style and start to stick to the rules automatically.
BlaBlaMeter – this one isn't as sophisticated and frequently updated, but for a beginner blogger for whom the temptation to use corporate style is still high, this one can serve well. It'll show you how much your text resembles the worst examples of boring corporate documents.
Tools for traffic analytics
If you don't analyze the traffic you're getting from all of your promotional sources, you can't make informed decisions as to what's working and what you should be concentrating on. The top digital marketing tools below will make sure that doesn't happen.
Google Analytics – even though you can get paid software like KissMetrics to analyze traffic on your site, Google Analytics stays the go-to tool for marketers worldwide.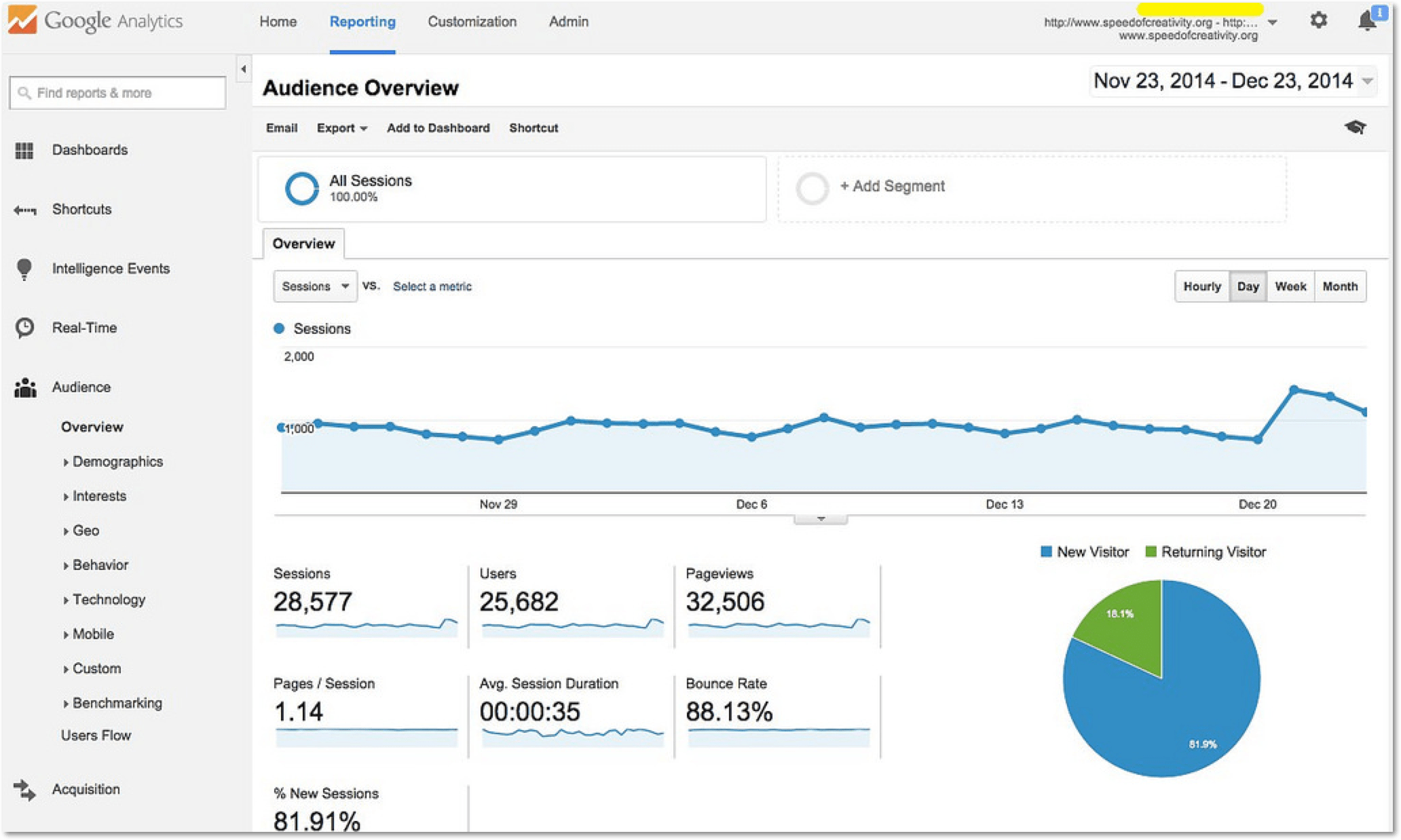 Google Tag Manager – a tool that helps you get a lot more insights from your Google Analytics. Before Tag Manager, you'd need a software developer to manage all the pixels and events that happen on your website but now you have a pretty straightforward interface for that.
UTM link builder – to be able to see, what sources exactly send traffic your way, you need to have custom UTM links that communicate with your GA. So each time you place a link to your site in a guest post, on social media, or in a newsletter, make sure it has the UTM codes.
URL shortener – once your links are enhanced with UTM codes, they look pretty ugly. That's why you need to make them short and sweet.
Miscellaneous tools for your marketing department
Canva – a simple, freemium, and incredibly intuitive tool for creating visuals for landings, social media, and blog posts. A lifesaver for a marketer who's had enough of boring stock photos.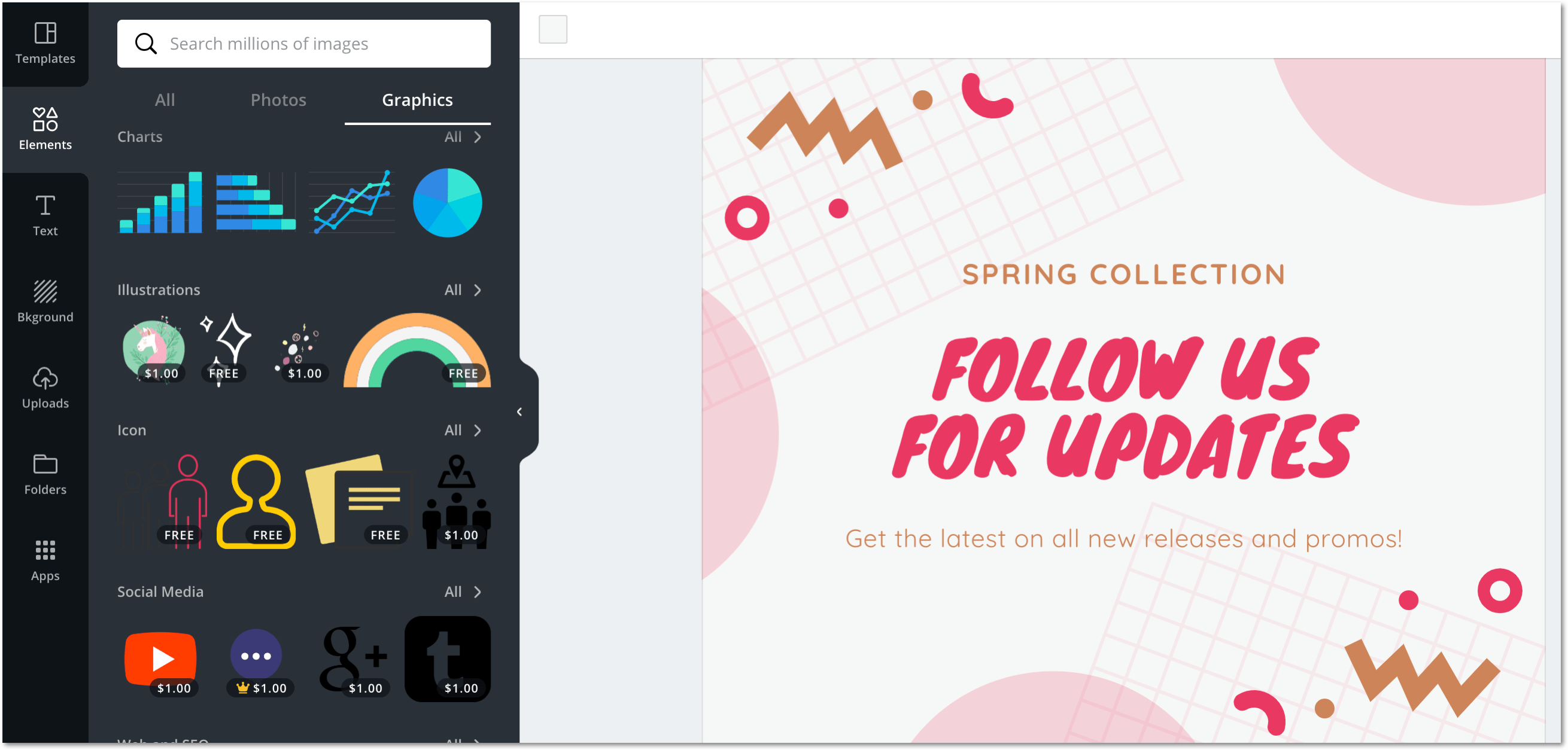 AI Image Upscaler is a simple AI-based tool to increase the resolution of an image with just a few clicks without losing quality. To improve the usage of images in website design, you can use Image Upscaler to upscale old and low-resolution images. It's a piece of technology that's really easy to use, and it's completely free too.
OptinMonster is a tool that helps you convert your website visitors into subscribers. It lets you do A/B tests to find the optimal message for your target audience, and generally makes it easier to generate more leads.
GrowthMentor is a relatively new platform that allows you to connect via 1:1 web calls with vetted marketers and founders and get instant marketing and growth advice. Mentoring is a great way to level up your junior marketers.
Trello – a very easy management software that will help you keep track of all the tasks and progress you and your team make.
Jira – if Trello is too simple for you, you can go for one of the best agile project management tools and choose a Jira plan to create custom and complex Agile workflows. But if you're just managing a copywriter and a marketer, that might be an overkill.
Crello is a graphic design tool for your marketing department that allows you to create eye-catching visuals with ease. It has over 25,000 ready-to-use templates and an online image editor so that you can upload your brand logo and fonts and create images that suit your brand identity. From email headers and social media posts to business cards and gift certificates, you can find templates for any marketing purpose and occasion.
Final thoughts
Even though that was quite a list, try not to feel overwhelmed. In reality, all these tools are incredibly intuitive and easy to learn. All you need to do now is put together an online marketing plan and start small. In a couple of months when you've tested all these tools you'll know, which you need more and which you can put on hold for the time being.
Let me know in the comments below if I missed anything! What are your favorite digital marketing tools?