To sign up or not to sign up? That's a good question. With Black Friday and Cyber Monday just around the corner, the answer is out in the open (positive, of course).
Hunting for the most lucrative discounts, especially if you want to invest in top-notch software without breaking the bank might be really exhausting. And now that the hi-tech niche is on its rise, you might even feel a little dizzy because of the pool of offers. Here's when this roundup enters the game.
We cover here 27 best Black Friday software deals you can't resist. Buckle up and have your best pick of discounts hot off the skillet.
Customer service software
1. HelpCrunch – 25% off any first payment
HelpCrunch is an all-in-one customer communication platform for your support, marketing, and sales efforts. By grabbing its Black Friday software deal, you'll be able to:
Provide your customer with proactive support 24/7
Use email automation for better user engagement
Communicate with website visitors via live chat
Engage more users with catchy popups and targeted chats
Use the help desk to streamline your team's productivity
Introduce your clients to self-service through a powerful knowledge base
There're several subscription plans HelpCrunch offers. Choose between "Live chat" or "Live chat + Emails" options and interact with your customers to your best advantage.
Black Friday & Cyber Monday deal
It's time to snatch the coolest Black Friday & Cyber Monday deal HelpCrunch is offering. You can get 25% off your first month or 45% off the first year just with the BFCM2020 promo code. It adds up to the common 20% annual discount if you sign up now. This way, up to 45% off the entire year becomes valid.
Hurry up and sign up for HelpCrunch right now! This Black Friday software discount is available from November 23rd to November 30th.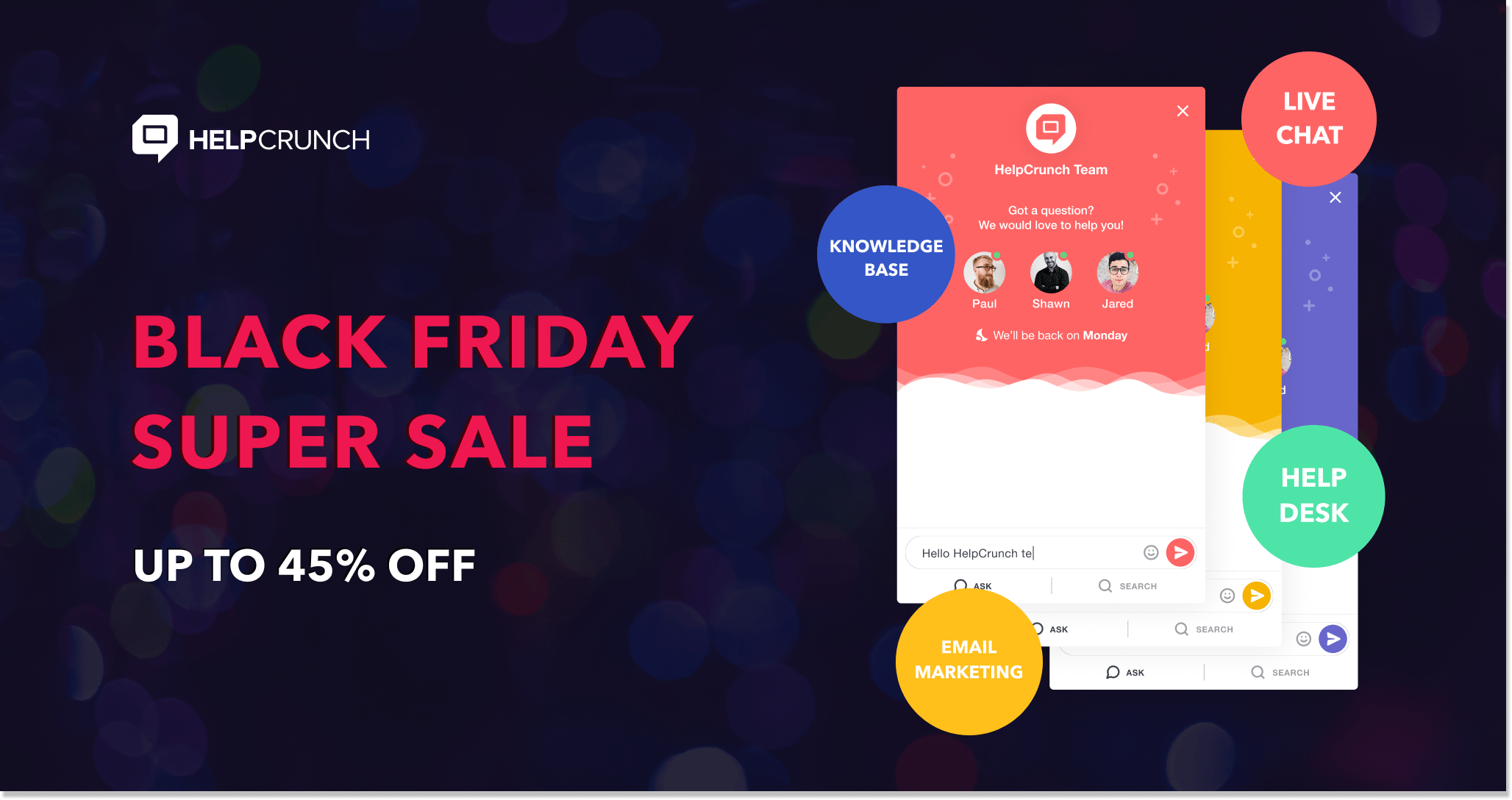 SEO tools
2. SE Ranking – 30% discount for any purchase
SE Ranking is a cloud-based platform for SEO and online marketing professionals that provides a complete set of tools for:
Comprehensive site audit
Competitor analysis
Website ranking
Keyword suggestion and grouping
Backlink monitoring
Automated professional reporting
And much more
Besides standard SEO tools, the system offers a set of additional features such as White Label and Marketing Plan aimed at bringing your professional digital services to a whole new level.
Black Friday & Cyber Monday deal
Don't miss out on this incredible Black Friday software deal from the all-in-one SEO platform SE Ranking! The tool is all about making SEO easy and this is your chance to save big on SEO tools.
Only once a year for 2 weeks we're offering an amazing 30% discount for ANY purchase. Select a pricing plan, enter the promo code BLACKFRIDAY2020, and get your perfect SEO toolset at the best price.
Keyword rank tracking, competitor and keyword research, website audit, backlink monitoring, and much more all under one roof. Join the growing 400 000+ community of SE Ranking users by getting your subscription from November 18 until December 2.
BacklinkManager is the godsend tool every link builder and marketer has been dreaming about – a custom-built CRM for managing the process of guest posting and backlink building. It's not another outreach tool – it's more of a tuned-up version of Google Sheets + Trello, and it takes all the manual work out of the picture.
Black Friday & Cyber Monday deal
60% discount on pre-orders for BacklinkManager PRO plan, including team functionalities, beta access, personal onboarding, early access to new features, priority support. Streamline and automate your backlink building process. Reclaim the deal here.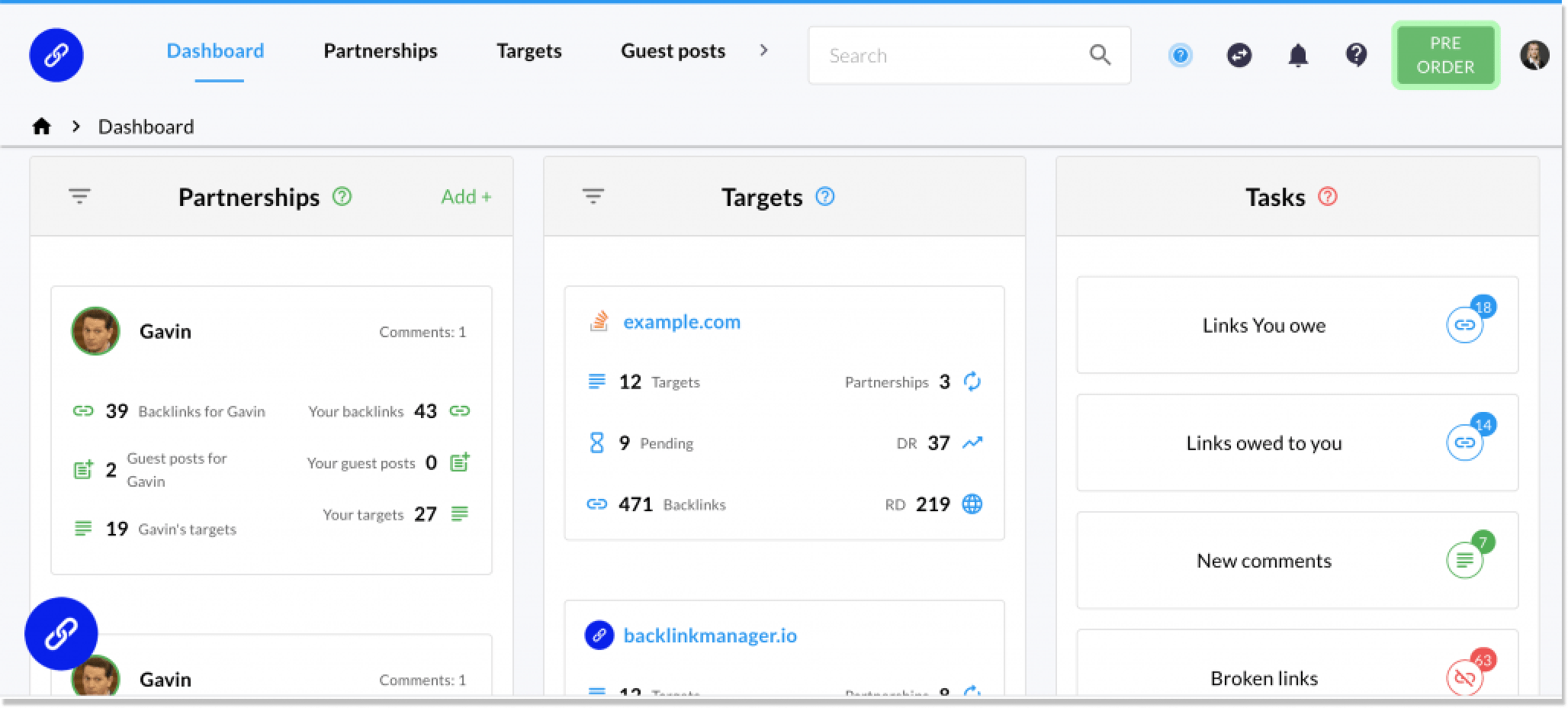 Website building tools
TemplateMonster Digital Marketplace has turned out to be a target for web-designers and developers. It is a digital design universe where you can become a brand-new planet.
The most purchased items presented in the marketplace:
Website templates for WordPress, WooCommerce, Joomla, and other platforms
WordPress plugins, Prestashop modules, Magento extensions, JavaScript elements
Presentation templates
Graphic items, including logo design, fonts, CV templates, certifications, illustrations
Are you one of these people who have been dreaming of making a difference with your digital design? In this case, TemplateMonster might be your destination.
Black Friday & Cyber Monday deal
Remember the following dates – November 20th – December 2nd. These will be your perfect chance to get up to -70% OFF on the whole assortment of digital products. You can also turn to various offers and up to -40% OFF on them. No coupon needed.
Have you ever heard about ONE Subscription? It is a service that enables getting thousand of ready-made solutions in one place. It is an incredible choice for web-master, marketers, and business owners. Fortunately, TemplateMonster will also provide you with a bunch of discounts on all of its three plans. Let us look through them right now.
A creative plan will cost you $69 instead of $89. In other words, it is -22% OFF.
An all-in-one plan (for a year) will cost you $159 instead of $229. In other words, it is -30% OFF.
An all-in-one plan (lifetime) will cost you $499 instead of $849. In other words, it is -41% OFF.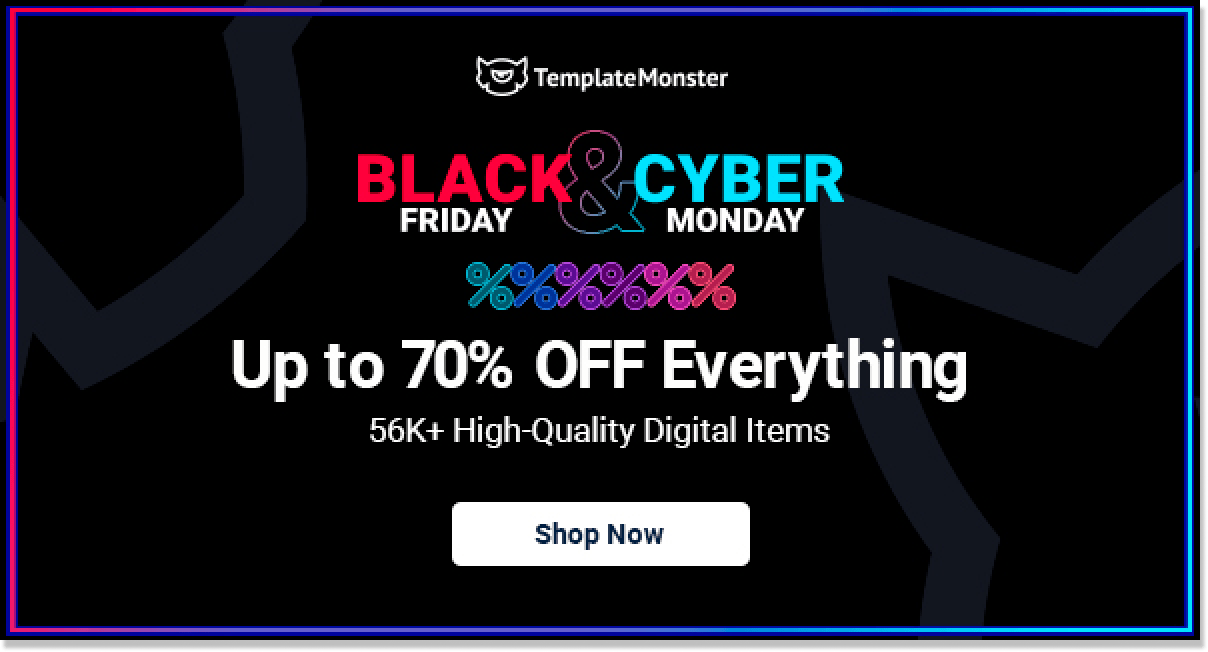 5. Weblium – up to 50% off
You've been thinking about establishing an online presence for your business for quite some time, haven't you? Weblium is offering an opportunity to create a professional website effortlessly, with no design and technical skills, and discounted properly, of course 😉
This Editor gives you all the tools needed to create and maintain an awesomely decent solution, backed up with a variety of solutions. Manage your client base, skyrocket your CTR with the pop-up builder, and get more user engagement and ROI-increasing stuff to utilize!
Black Friday & Cyber Monday deal
Hasten up to decide whether the offer of 50% off a Monthly subscription and 25% off an Annual one is worth it (spoiler alert: it is), as this Black Friday and Cyber Monday software deal is valid till 30th, November.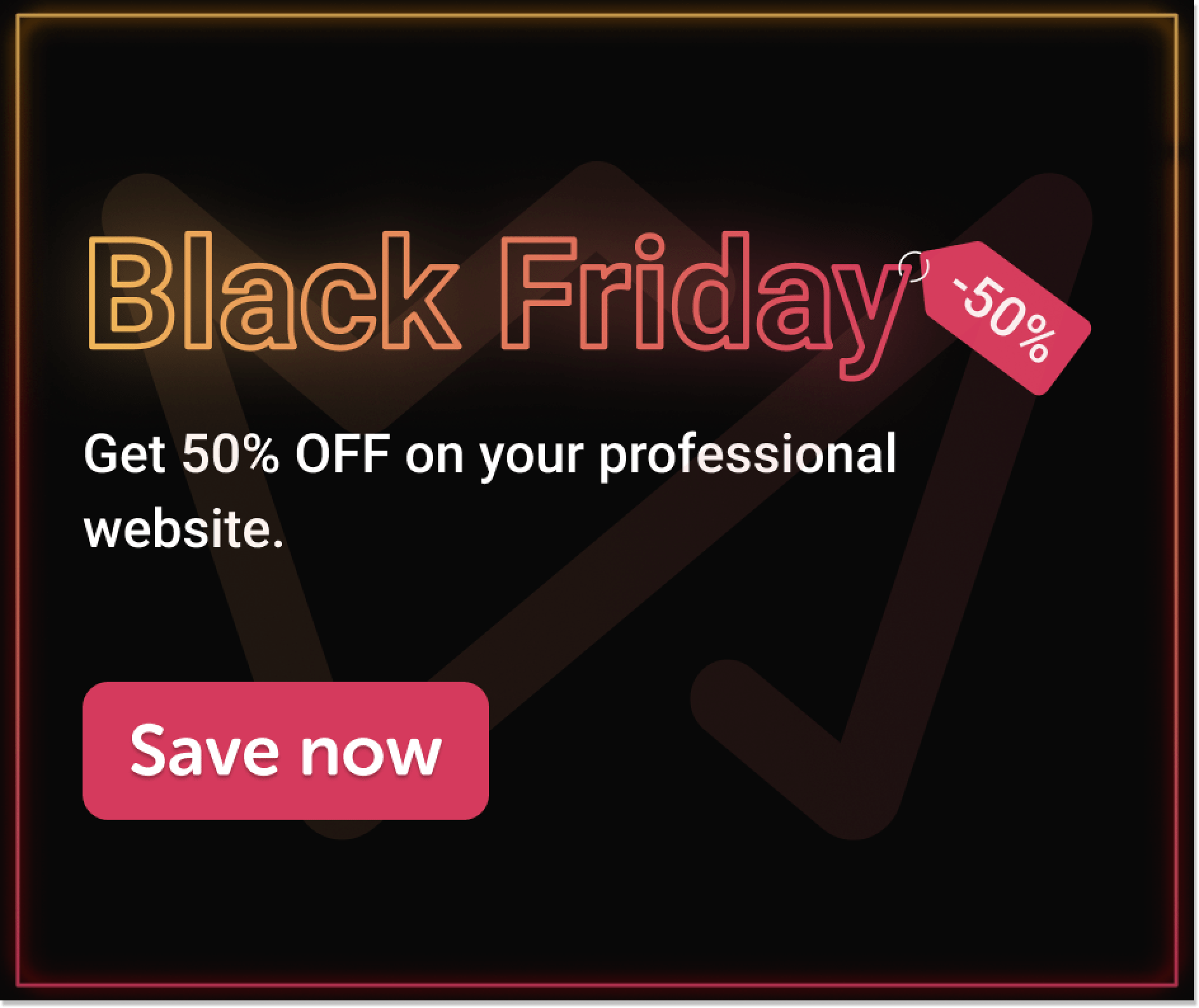 6. eSputnik – get 50% off for product recommendations for website
eSputnik is a Marketing Automation Service made to embody the toughest ideas of enterprise level solutions in a very clear and efficient way for everyone.
Personalized product recommendations based on the user website behavior can multiply your profits showing people exactly what they're most likely to buy at the current moment.
You can set different conditions for displaying recommendations for different pages of the site:
Products that users were interested in earlier
Most popular products in the category
The most popular products on the site by orders or views
Products that are often bought together with those that the user was interested in, and others
Black Friday & Cyber Monday deals
And most importantly, you can manage product recommendations for a website in eSputnik on your own without involving programmers and editing code on the websitе!
Use "esputnik friday" promo code to get -50% for product recommendations. This Black Friday and Cyber Monday deal is valid till November 30th.
7. accessiBe – 30% off all paid plans
accessiBe is web accessibility software for both big and small businesses that want to make their websites accessible for people with disabilities. It helps users implement the ADA and WCAG 2.1 guidelines and therefore achieve ADA compliance that makes their websites accessible to help people with disabilities interact with their websites.
By using machine learning and computer vision technologies, accessiBe makes an instant complete compliance audit and remediation that provides users with features like interface powered UI & design adjustments and screen-reader & keyboard navigation adjustments to help disabled people interact with your website.
The solution also does automatic daily monitoring and scans and monthly compliance audits. Moreover, you start a 7-day free trial before signing up for one of their flexible paid plans.
Black Friday & Cyber Monday deal
With this Black Friday & Cyber Monday deal, you can get 30% off all paid plans, available from November 23rd till November 30th.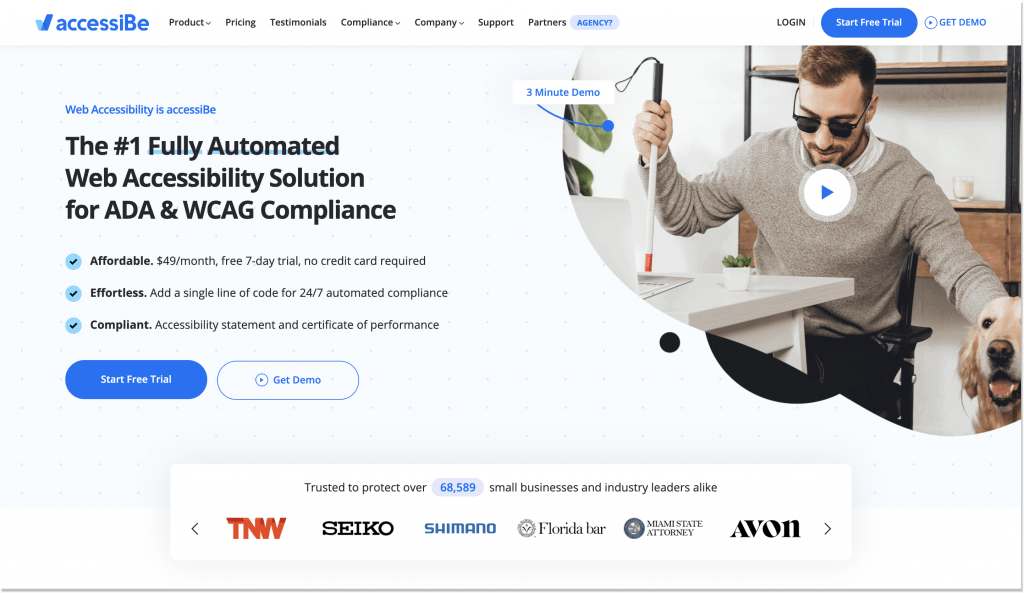 8. GlobalPatron – lifetime 90% off on all paid plans
GlobalPatron is a versatile online form builder that lets you create the widest range of form types currently available in the market, combined with enterprise-grade security.
With GlobalPatron, you can create Conversational, Multi-Step, or Single-Step forms, as well as Payment forms, Surveys, Polls, and Quizzes- all from one platform.
GlobalPatron offers:
Universal form builder to create different types of forms
Advanced form design customization
Enterprise-grade security offeringLogin Protected Forms, Password Protected Forms, User Identification, SPAM Protection, and In-built Platform Security.
Payment forms
Data Destinations offering the flexibility to store the responses received.
Advanced Conditional Logic
Global Translate
Google Analytics
Data and Reports dashboard
Black Friday & Cyber Monday deal
Grab this Black Friday software deal and get your lifetime 90% off on all plans. Use the coupon FRIDAY90 at the checkout. No time to waste! This offer expires on November 30th.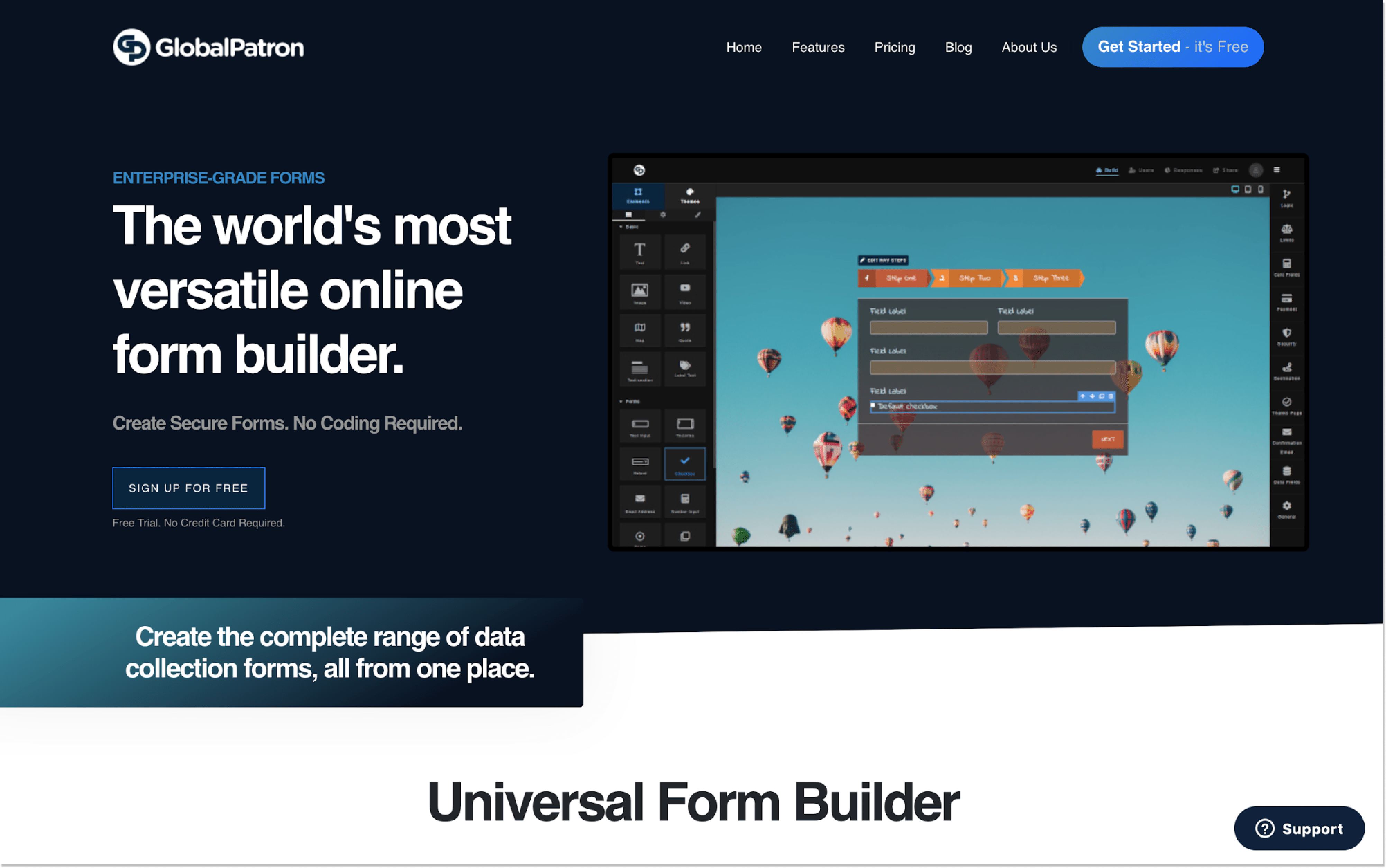 9. Turbologo – up to 40% on all products
With Turbologo.com, one of the best online logo makers, you don't need any design skills or a big budget to use build a mesmerizing logo. Just enter information about your company and hundreds of logos will be generated. It's totally free to design your brand. Only pay if you're 100% happy.
In addition to high-quality logo files, you can get access to a full set of branded designs to build your brand:
Business card
Letterheads
Social media design pack
Favicon for a website
Watermarks
Black Friday & Cyber Monday deal
Great discounts have no end yet! Just use promo code "black" and get up to 40% off on all Turbologo's products. The offer is available from November 27th to December 1st.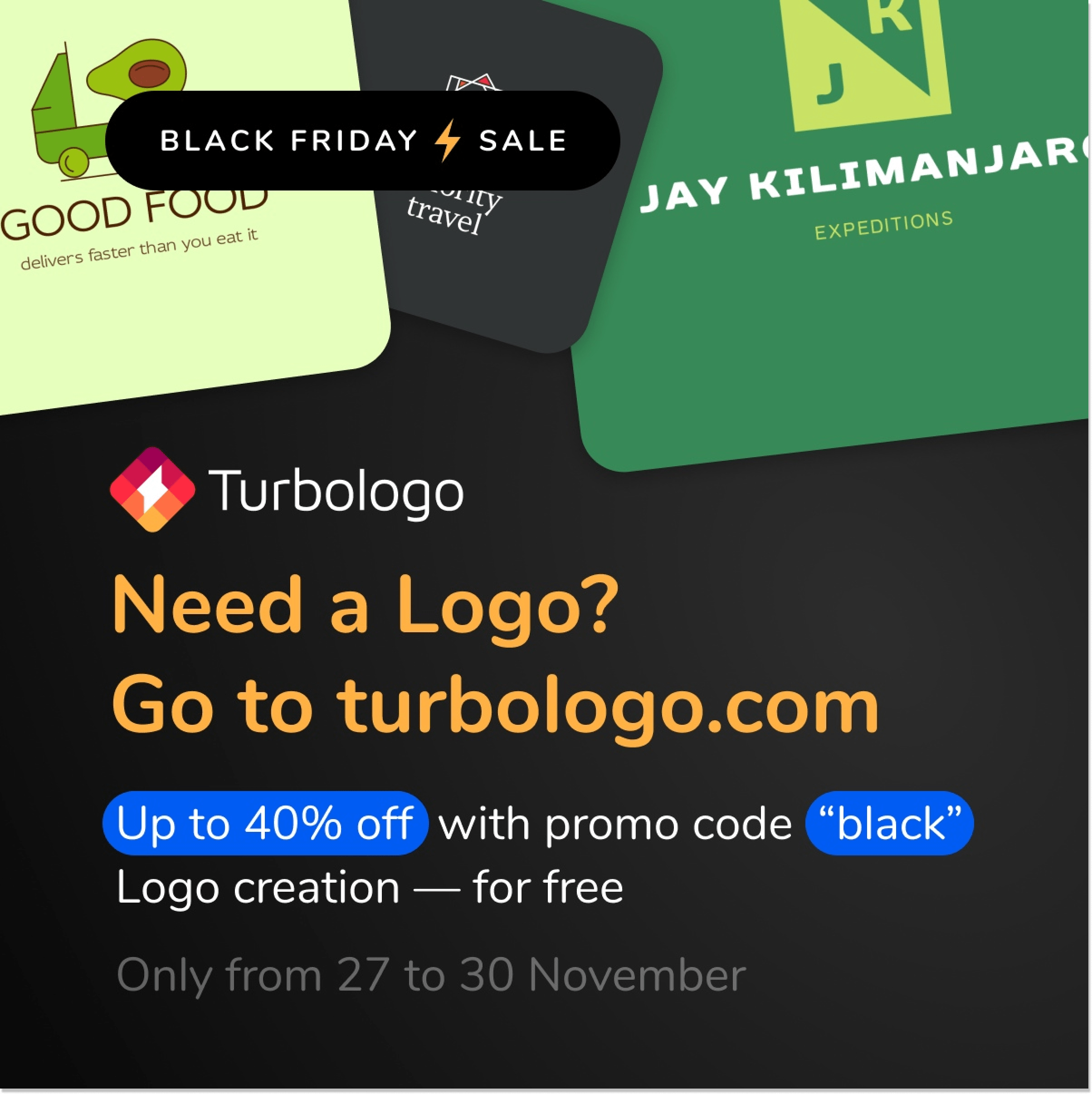 Email marketing tools
10. Mailtrap – a one-month trial of the Team Plan
Mailtrap is a platform for safe email testing. It works as an SMTP server that captures the emails sent from your application and instantly delivers them into the Mailtrap testing environment. There, you can:
Preview them
See the HTML, text, and raw version of each email
Validate the headers and the code for any rendering issues
Check the spam score and get hints on what to improve
Create multiple projects and inboxes and collaborate with teammates
And many others. Testing emails with Mailtrap is quick, simple, and efficient. It's easy to organize your environment, and you enjoy peace of mind because there's no risk of spamming your users.
Black Friday & Cyber Monday deal
Sign up for a free Mailtrap account between November 17th and December 6th and receive a free, one-month trial of the Team Plan. No credit card is required.
To take advantage of this offer, register for a Mailtrap free account. Then, send an email to support@mailtrap.io with BLACKFRIDAY2020 in the subject, using the email address you used to sign up. Your Team Plan account will be activated shortly.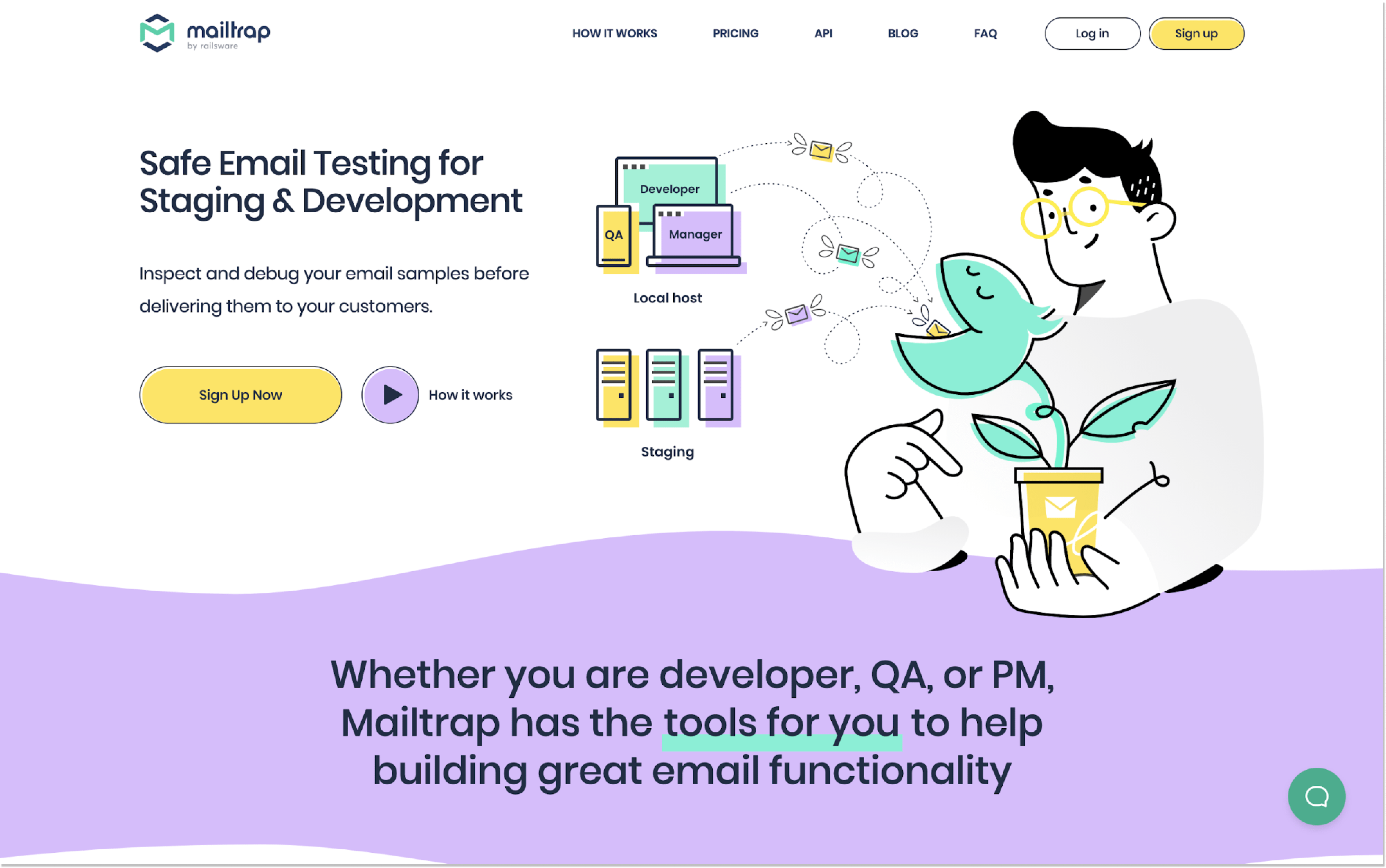 11. WiseStamp – 50% off any paid plan
WiseStamp is an email signature solution for professionals of all sizes and niches who want to promote their businesses via email. With a great variety of professional templates, all professionals can find something that works best for their business, so it's no wonder that over 700,000 people choose this solution.
Whether you want to add visuals, social icons, or links, WiseStamp is here to help you create beautiful email signatures that meet your needs. Moreover, it is available on all major email platforms (Gmail, Outlook, Yahoo, Mac Mail) and you can use its Chrome extension. If you wonder whether this solution is right for you, enjoy its 14-day free trial.
Add creative email signatures, promote your business in every email, and engage your email subscribers with this easy-to-use email signature generator and management software.
Black Friday & Cyber Monday deal
Get 50% off the Awesome plan that offers unique features like multiple signatures, professional templates, and no ads at all. This Black Friday and Cyber Monday software deal is available from November 23rd till December 3rd.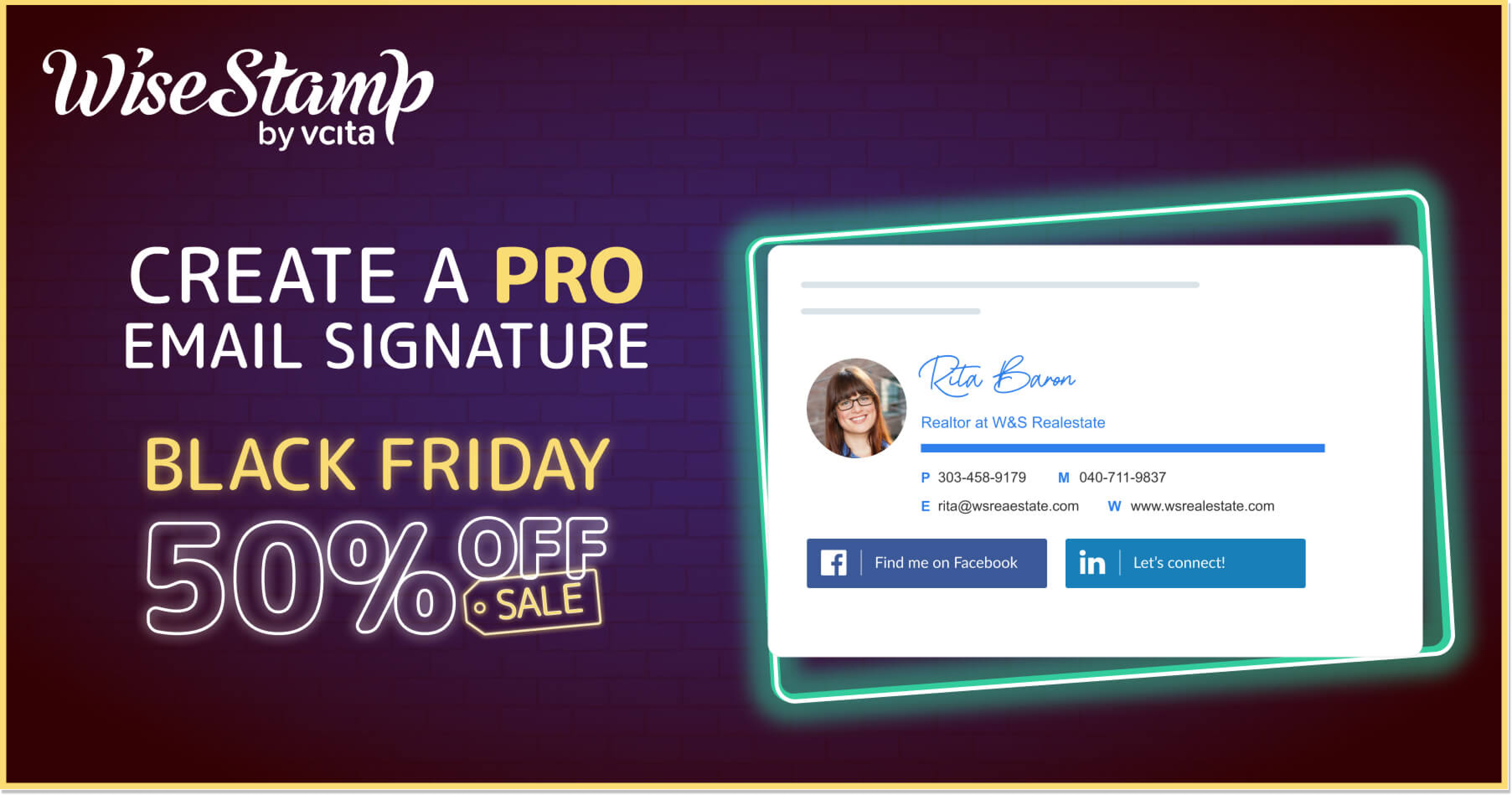 12. MySignature – 50% off recurring for yearly plans
MySignature is a simple and advanced online email signature generator. It allows you to easily create branded email signatures and make your business emails look even more professional.
This tool allows you to:
Easily generate your email signature that meets branding requirements
Use professionally designed email signature templates & customize them
Add logo, photo, or banner to make customers trust your brand
Add social media icons or CTA buttons to increase traffic to your page
Manage all email signatures in your Dashboard
Black Friday & Cyber Monday deal
You can get 50% OFF recurring for the yearly plans. To get this deal, just use coupon code: BlkFriday2020 at the checkout. The Cyber Monday and Black Friday deal is valid from November 26th to December 1st only for new users.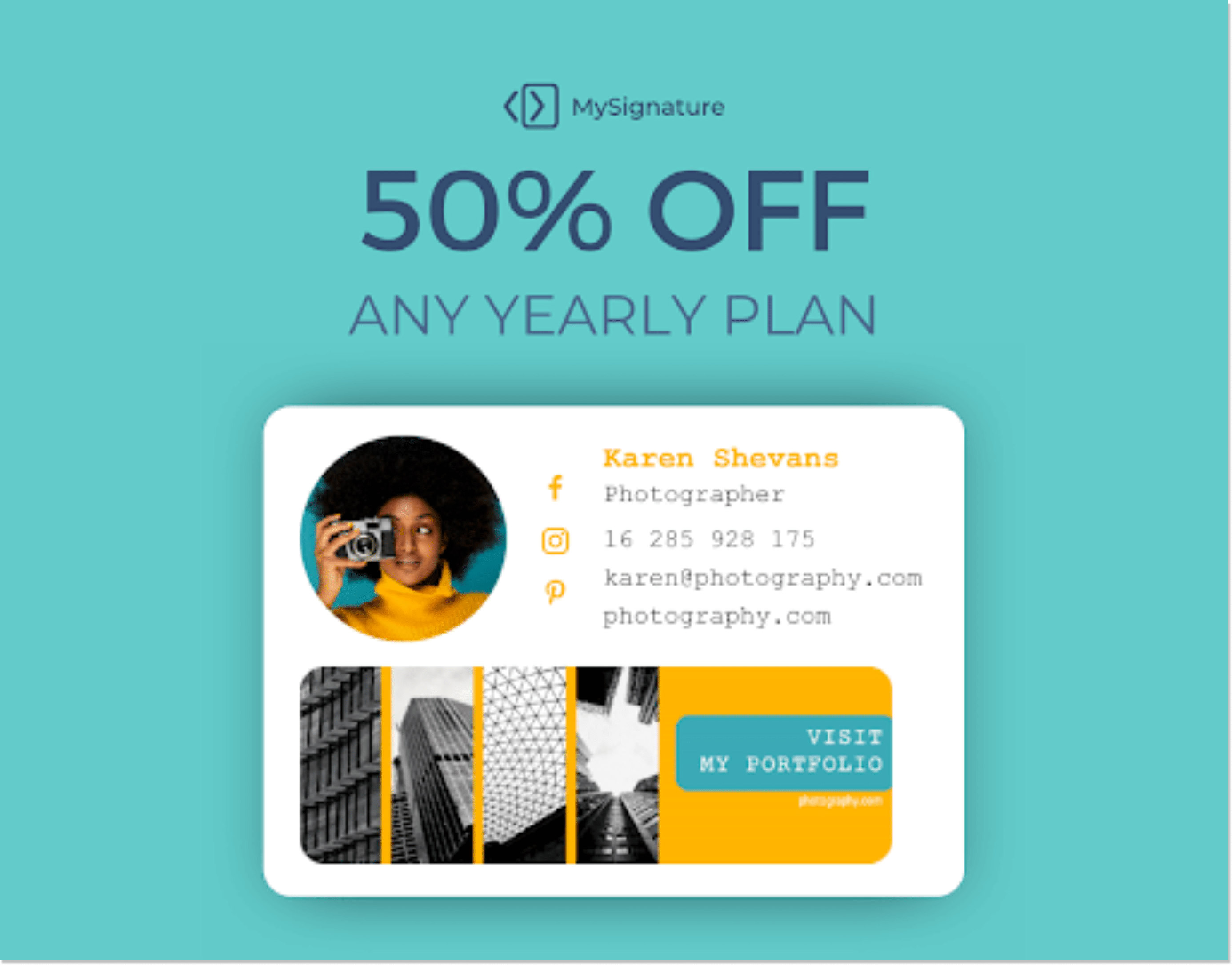 13. Sender.net – 3 months off when purchasing a yearly plan
Sender.net is an all-in-one email marketing platform that provides all necessary tools for successful email campaigns. Including additional features like subscription forms, popups, email design-builder, etc.
Advanced and modern platform with an easy-to-use interface that provides a satisfying experience
Price leader – we provide one of the best pricing and flexible subscription plans while still offering a full package
No discrimination – even a free user receives full access, including 24/7 hours of customer support
Black Friday & Cyber Monday deal
Sender.net is giving three months off when purchasing a yearly plan! The voucher code is valid until December 5th.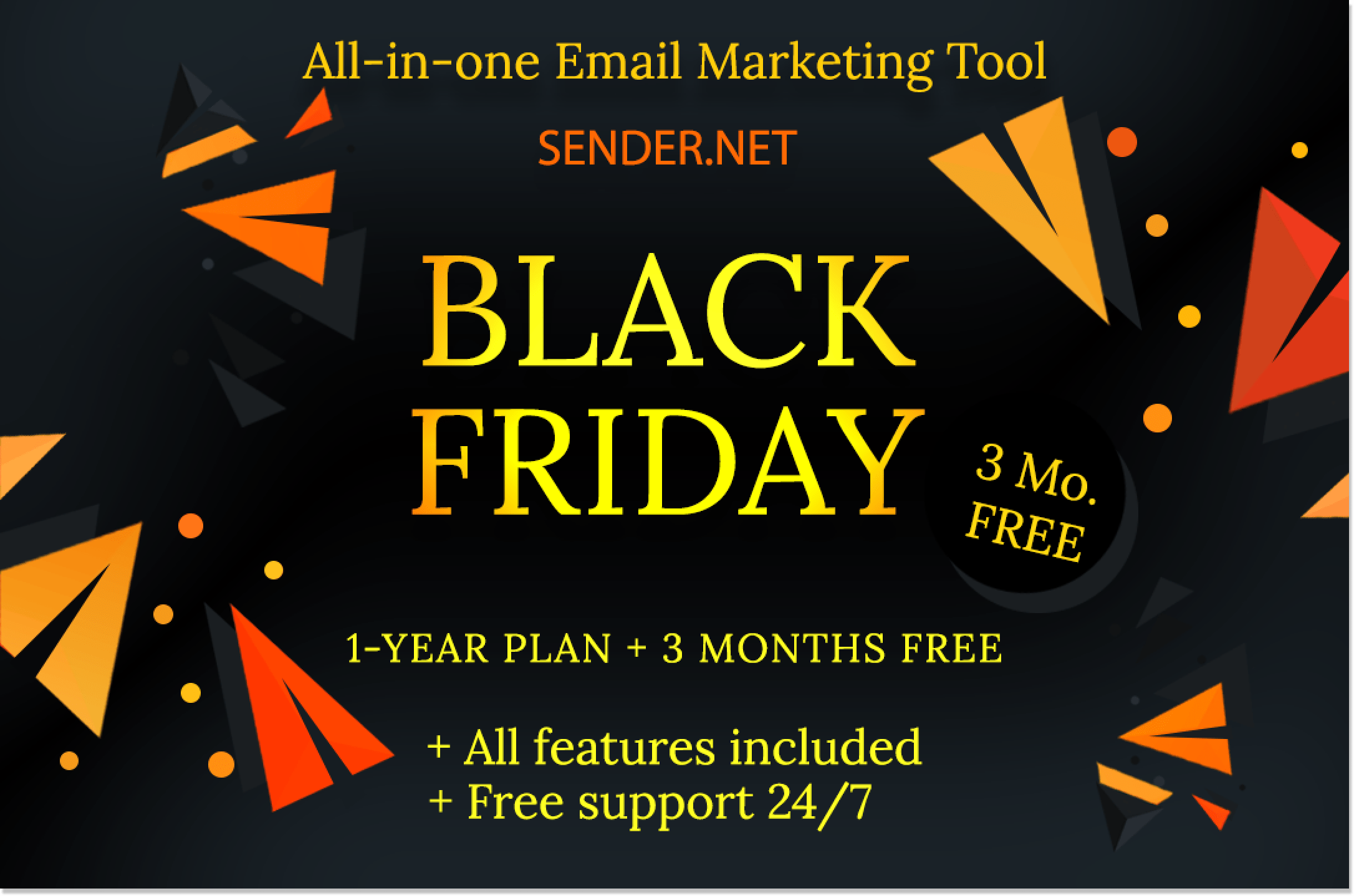 14. SendX – up to 40% off on all annual plans
SendX is an intuitive, affordable & feature-rich email marketing software for marketers & business owners. SendX prides itself on enabling marketers with one of the simplest UIs in the industry.
The tool provides unlimited email sends with every plan, powerful automation capabilities, 24×7 live support, best of breed email deliverability.
3000+ companies worldwide trust SendX for their Email Marketing. You can start with a 14-day free trial (no credit card required). The pricing starts at $7.49/month.
Black Friday & Cyber Monday deal
With this Black Friday and Cyber Monday software deal, you can get 40% off on all annual plans of SendX. Claim the offer here. This deal is valid from 27th November to 30th November.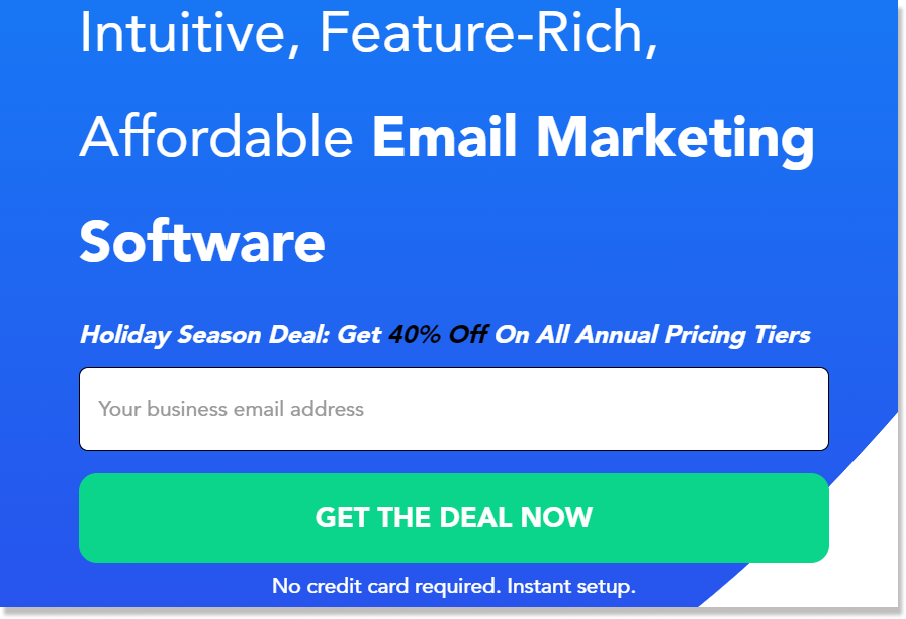 Sales platforms
15. Poptin – 50% OFF on the first 3 months for all monthly plans
Lead generation software designed to grow businesses by creating pop-ups and inline forms that convert visitors into customers, leads, and subscribers.
Even without coding skills, you can come up with different types of popups such as lightbox popups, mobile popups, fullscreen overlays, slide-ins, and top and bottom bars.
As you show your popup to the right people at the right time using Poptin's advanced lead capture features, you can engage, collect more emails, and offer amazing discounts that can speed up the increase in your conversion rate and sales.
Black Friday & Cyber Monday deal
Among other Black Friday deals on software, Poptin offers 50% OFF on the first 3 months for all monthly plans. Feel free to use the coupon POPTINBF2020 from Nov 23 to Dec 1, 2020.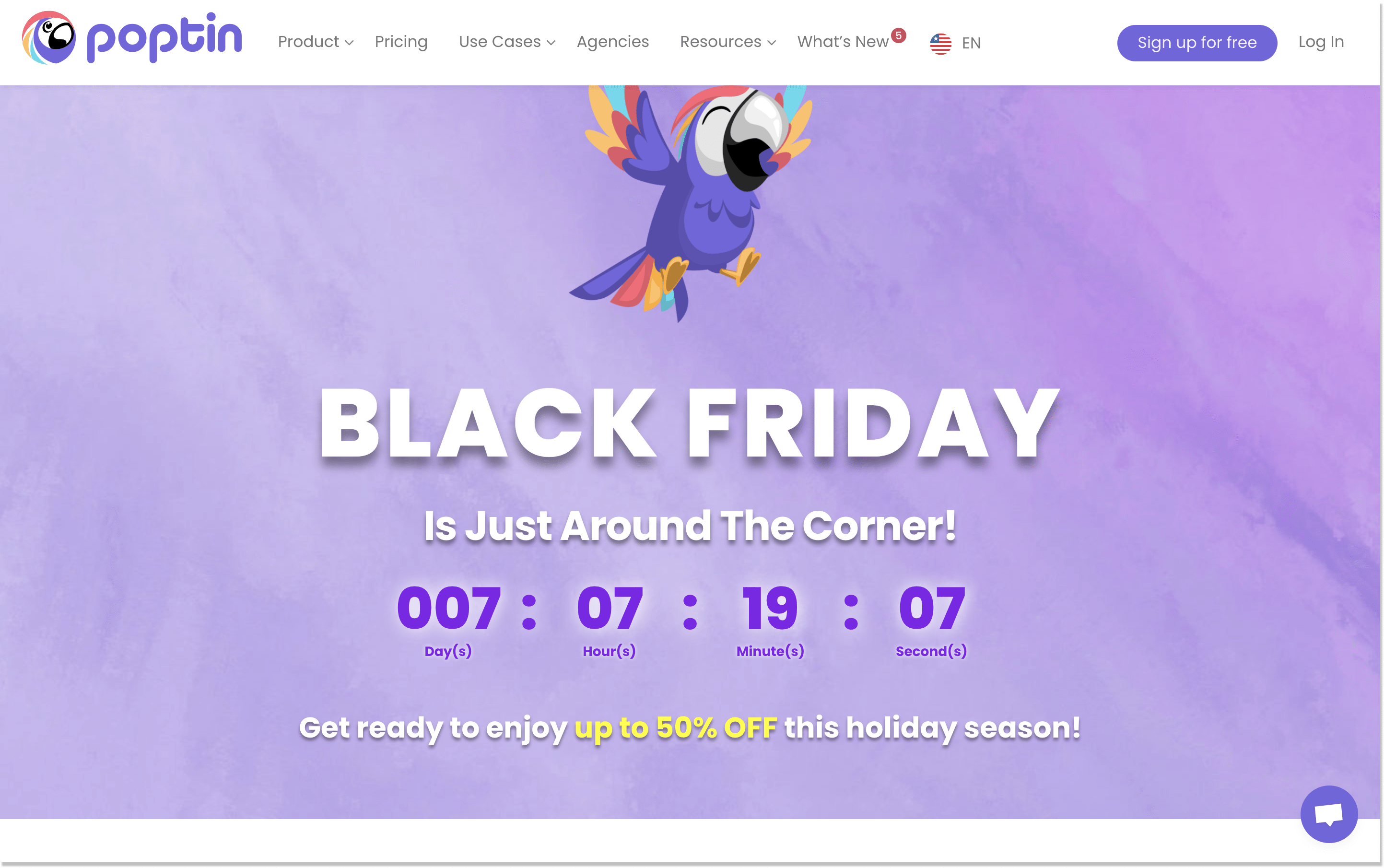 16. Snov.io – 50% off all annual plans
Snov.io is an all-in-one B2B sales platform offering a variety of tools for lead generation, email verification, contact management, and email outreach. It also offers over 2,000+ integration options via Zapier, as well as native integrations with Pipedrive, Calendly, and Weblium.
This toolbox-type platform allows sales teams to save countless hours automating mundane and repetitive tasks while preserving flawless targeting in lead gen and personalization in email campaigns.
All of this will help you manage collected leads more efficiently without switching platforms and lead prospects to conversion faster, offering just the content they need based on engagement. There's no team member limit, no campaigns limit, no emails limit, no integrations limit – and all tools are included in every Snov.io plan.
Find leads that fit your ICP and get straight to the decision-makers with perfectly timed email campaigns – Snov.io gives you everything you need to fill your funnel and boost sales.
Black Friday deal
Get 50% off any annual plan with the promo code BLACKFRIDAY. Save up to $3,468 on a full year of premium Snov.io service. Offer expires December 1st.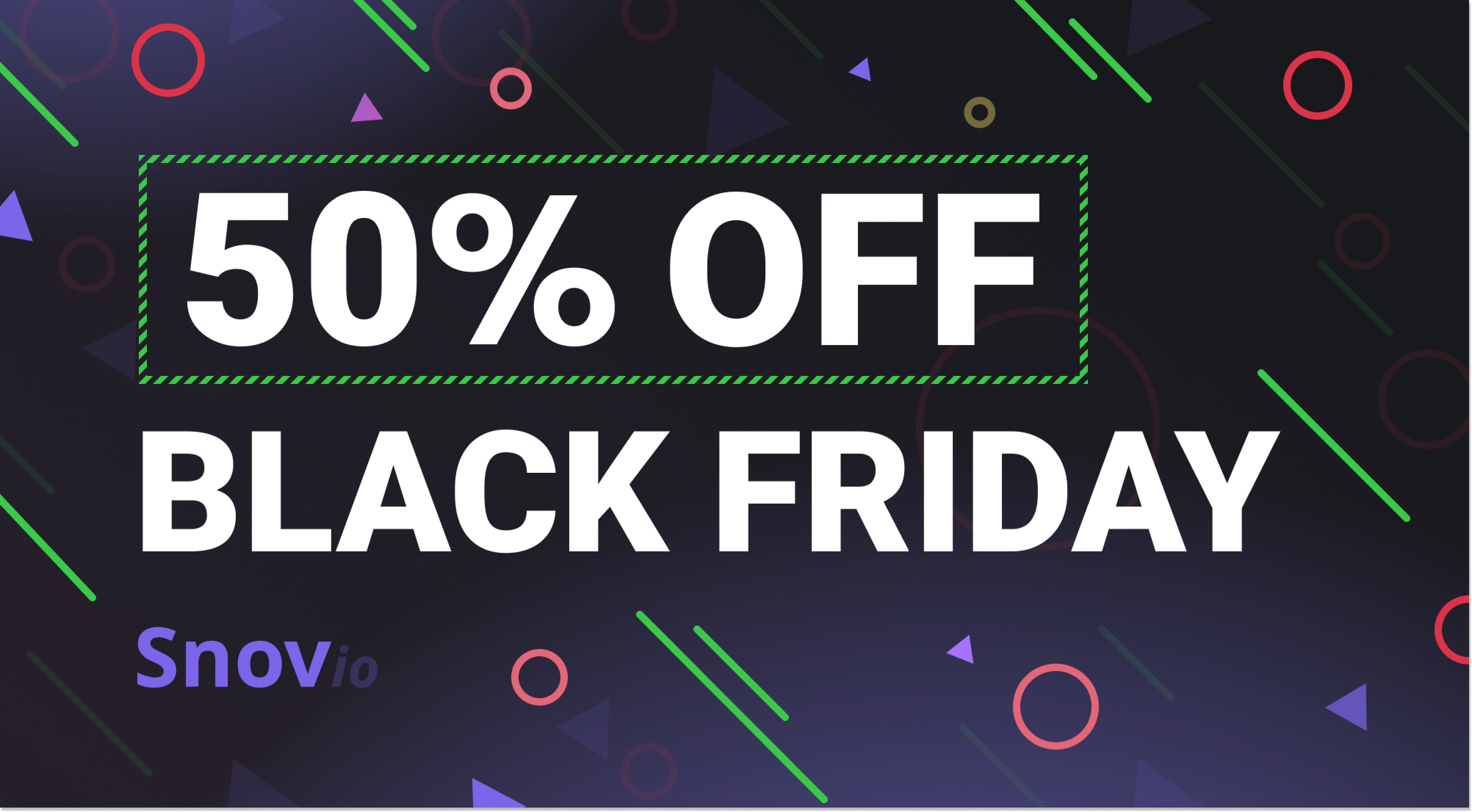 17. Reply – up to 30% on all monthly prices
Reply is an all-in-one tool for SDRs, it automates email search, LinkedIn outreach, personal emails, calls, SMS, and Whatsapp. The tool eliminates routine work and lets your sales team focus on what really matters – closing deals.
Streamline the workflow with native CRM integrations, rich API, and the power of Zapier to automatically sync data and keep CRM records up to date. Besides, you can collaborate in teams within sequences and prospects, manage workload between team members, and perform account-based selling. The platform is featured among the top 50 tools for sales in 2020 by G2.
Reply use cases are:
Outbound sales & inbound sales– automate outbound outreach to significantly scale sales, empower revenue growth, engage in communication with potential customers, and close more inbound deals.
Account management – communicate with existing customers on a personal level.
Staffing & recruiting – reaching out to prospective job candidates.
Business development – building relations with future partners.
PR & link building – pitching journalists and bloggers with your idea.
Black Friday & Cyber Monday deal
Looking for sales software Black Friday and Cyber Monday deals? A Thanksgiving offer embraces both here! Get up to 30% off on Reply plans + UNLIMITED email search on LinkedIn and Sales Navigator via Reply Chrome extension + FREE Reply implementation into your sales stack.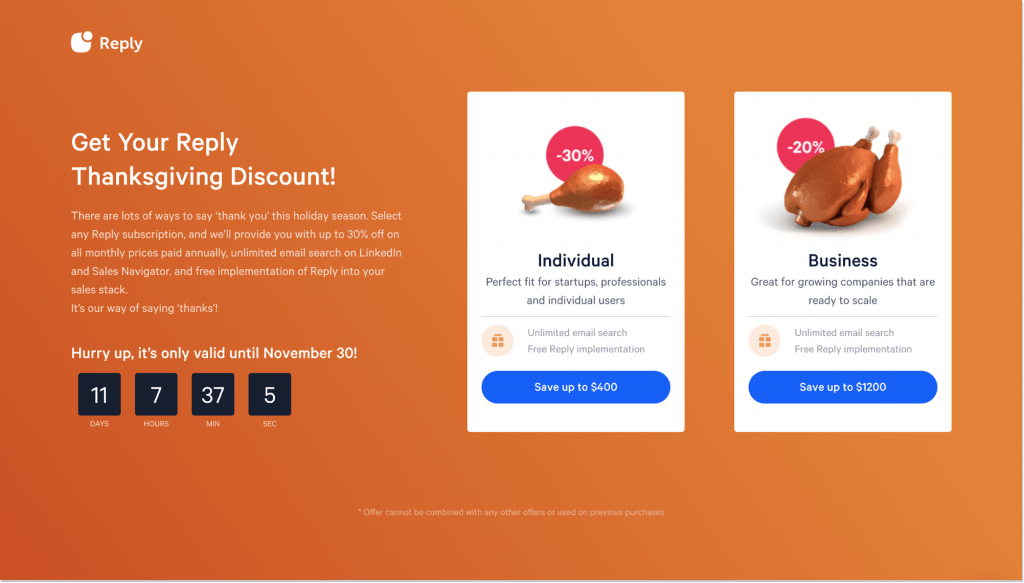 Social media marketing tools
18. Planable – a yearly subscription for $199
Planable is a content review and marketing collaboration platform used by over 5,000 teams at brands like Hyundai, Christian Louboutin, Viber, and United Nations. It helps marketers plan and approves social media content on Facebook, Instagram, LinkedIn, and Twitter 6X faster.
This tool is perfect for marketing agencies and in-house teams because it focuses on collaboration. You can invite clients and teammates to approve the post and leave feedback in context. Stop living in spreadsheets and start putting out content in minutes.
Black Friday & Cyber Monday deal
Starting Friday, November 27th, until Monday, November 30th, we're offering a yearly subscription for only $199 (instead of $396). You can already pre-enroll on our dedicated landing page. You'll be notified by email when the deal's live.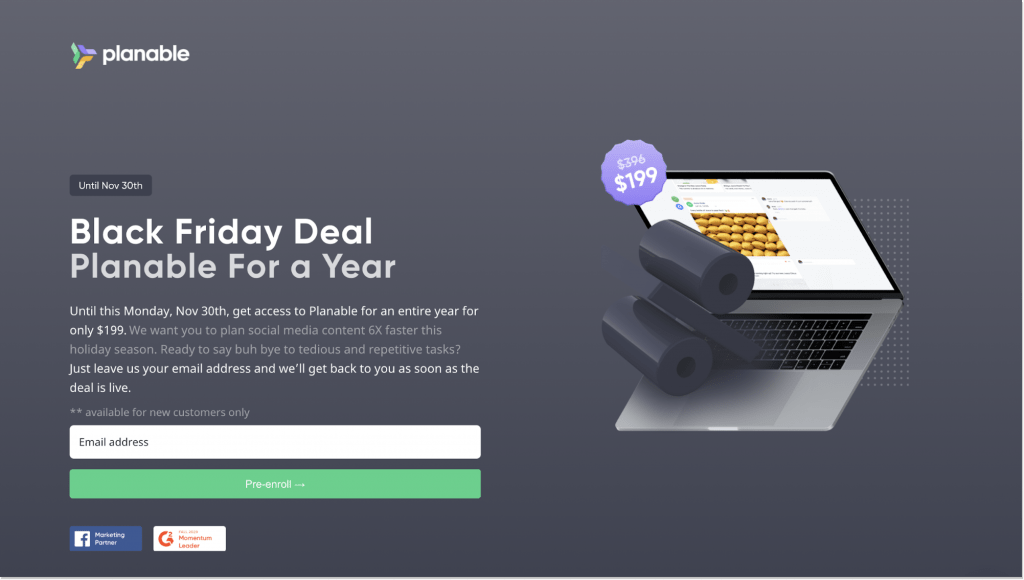 19. VYPER – 50% off VYPER and unlock the Instagram Growth Course
VYPER is a viral marketing tool that easily allows brands to build giveaways, referral, and reward programs. These campaigns help businesses generate more email leads, customers, traffic, and social followers in less time. It leverages gamification or incentivization to stimulate engagement and share-ability to help grow your business faster and more efficiently!
With VYPER, you can:
Host giveaways and contests
Run referral, reward, or loyalty programs
Design landing pages for your campaigns
Black Friday & Cyber Monday deal
Get 50% OFF VYPER and unlock our Instagram Growth Course. This offer is valid from November 27th to December 4th for all new users.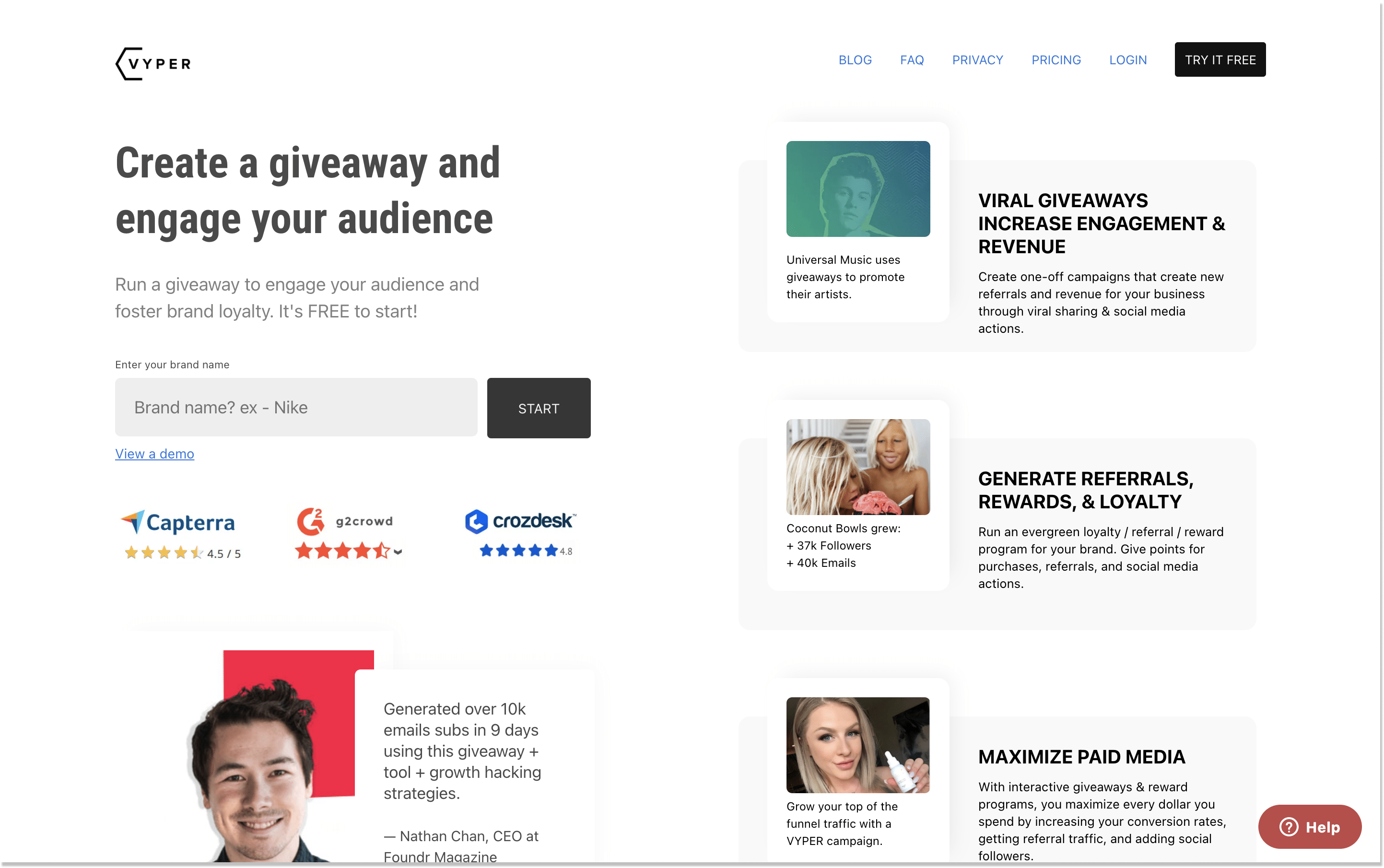 20. Postfity – up to 60% off all plans (lifetime)
Postfity is the simplest (and cheapest!) tool for social media scheduling. It helps you save time planning posts and scheduling videos to Facebook, Instagram, Linkedin, Twitter, and Vkontakte.
Moreover, Postfity offers Facebook covers scheduling – up to 7 covers scheduled at once – which can be used as free advertising space for promotions and product launches. It also has several content automation tools:
Ready-to-use post templates with hashtags for every day of the week (Social Tips Calendar)
A database of trending articles grouped by the industry you can reshare at a click (Post Ideas)
A robust graphics editor with a bank of stock photos, filters, stickers, and GIFs – no need to use Canva or Photoshop to edit your social media graphics
The paid plans start at $8.33 per month and offer a generous allowance of up to 100 pending posts. If you opt for the agency account (which normally costs $79 per month, but which you can snatch for just $32) you can schedule up to 10,000 pending posts to up to 200 social accounts.
Black Friday & Cyber Monday deal
Postfity offers 100 Discount Coupons for Black Friday – based on first-come, first-serve basis:
50 x 60% OFF with the code 'blackfriday60'
50 x 40% OFF with the code 'blackfriday40'
Be the first and grab them before they go! Promo starts November 27th and ends November 30th, or while the stock lasts.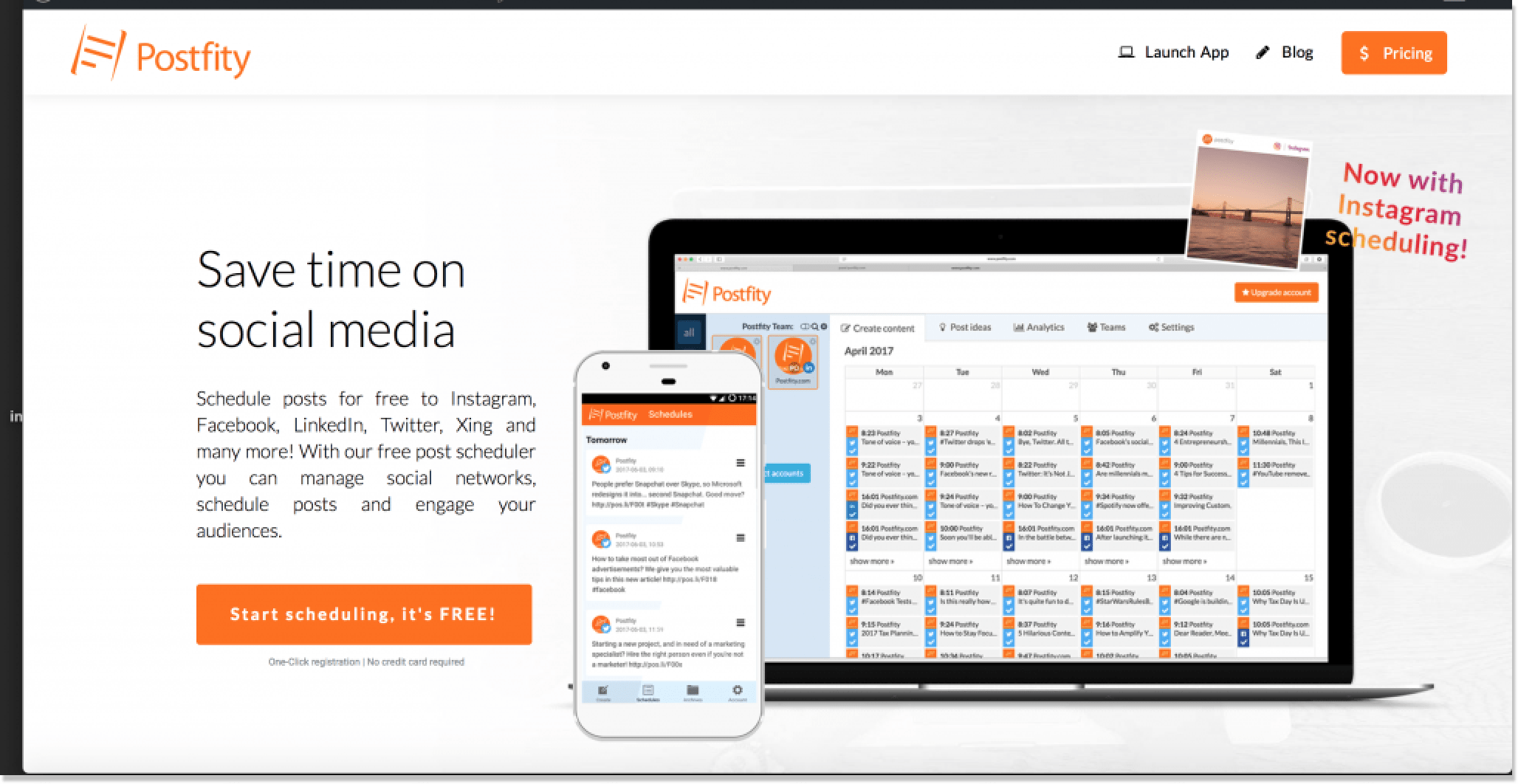 21. SocialBee – 70% off for the first 3 months on any plan
SocialBee is a top-notch social media management tool that helps businesses make the most out of their social profiles. Are you looking to post fresh content on a regular basis? Then this tool is your go-to choice. With SocialBee you will save plenty of time because you can easily automate your social media posting.
With a user-friendly interface, it offers the possibility to categorize your content, just like top social media specialists do. This way your audience will enjoy the best mix of content. It is awesome that you can schedule all your posts from one place, therefore sharing content across your social media platforms truly becomes a piece of cake.
Black Friday & Cyber Monday deal
Black Friday software deals don't end here! Get 70% off for the first 3 months on any SocialBee Tool Plan by using the code SOCIALBEEBF2020 at checkout.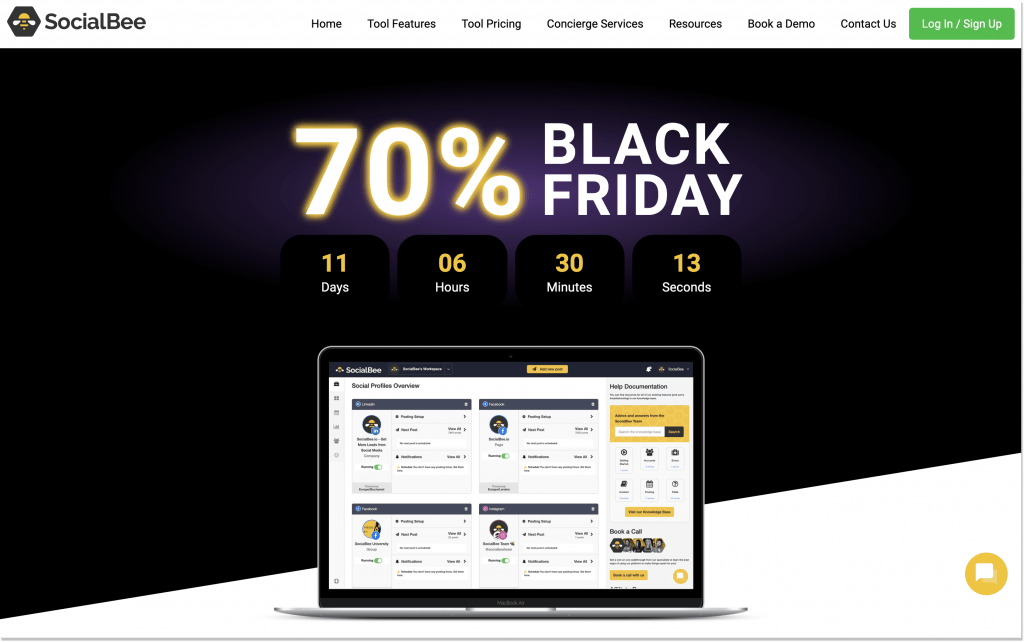 22. SocialPilot – buy one get one deal
SocialPilot is a simple & cost-effective social media management tool for small businesses and agencies that helps them to strengthen their brand presence across all major social media platforms.
Black Friday & Cyber Monday deal
On account of Black Friday 2020, they're offering a flat buy one get one deal on our Small Team and Agency plans. To grab this Black Friday and Cyber Monday deal, start your trial now! Offer lasts till 3rd December 2020.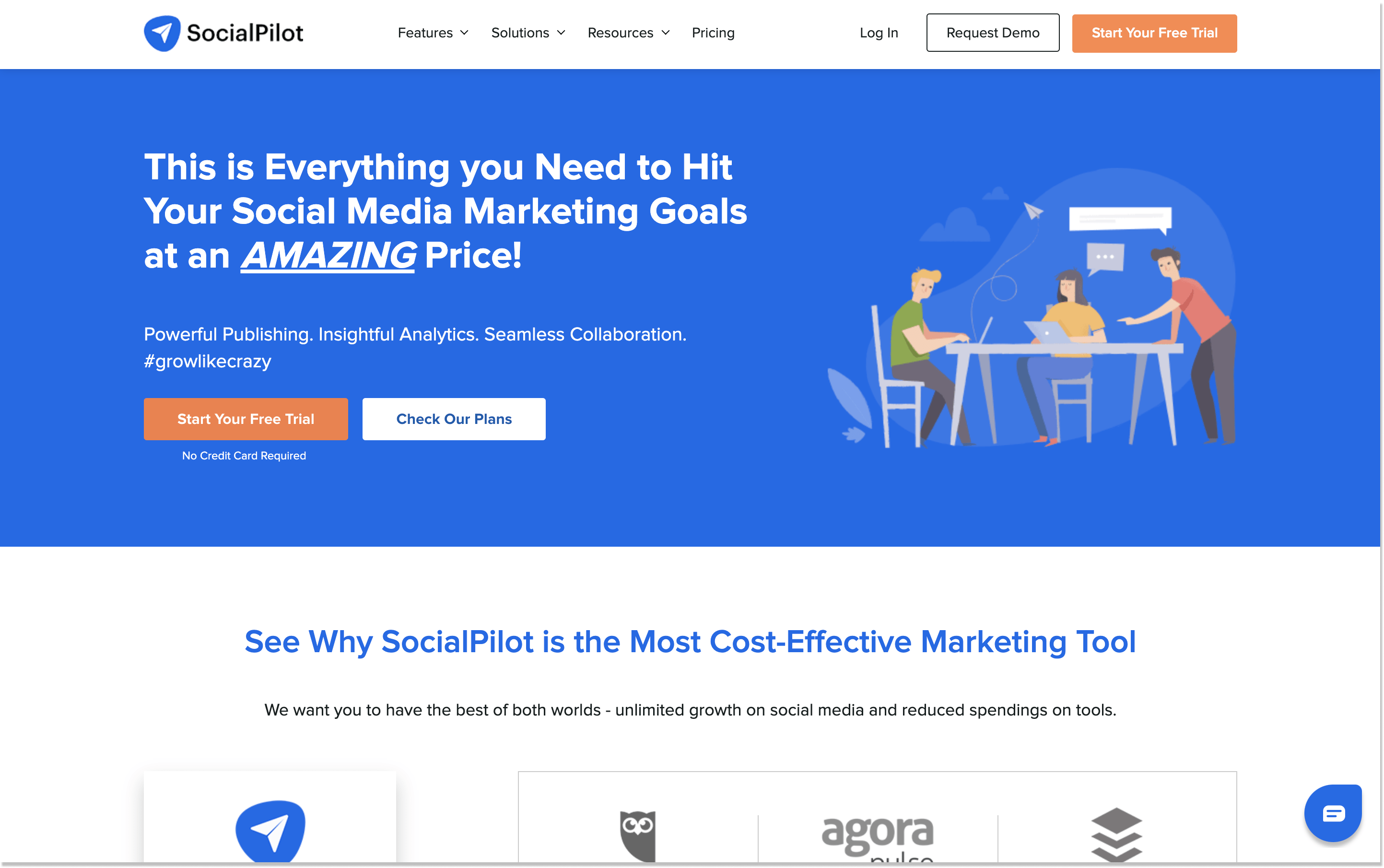 Social Champ is an innovative tool and a one-stop solution that helps you publish and schedule your content in an intelligent way to maximize its audience and engagement. 
Black Friday & Cyber Monday deal
With the promo code AUTOMATE2021, you can get the following discounts:
60% off on all yearly plans for the 1st year, except the Professional Plan.
30% off on all monthly plans for the first 3 months, except the Professional Plan.
Just use the promo code at the checkout. The deal is described here and starts on November 19th and expires on December 6th.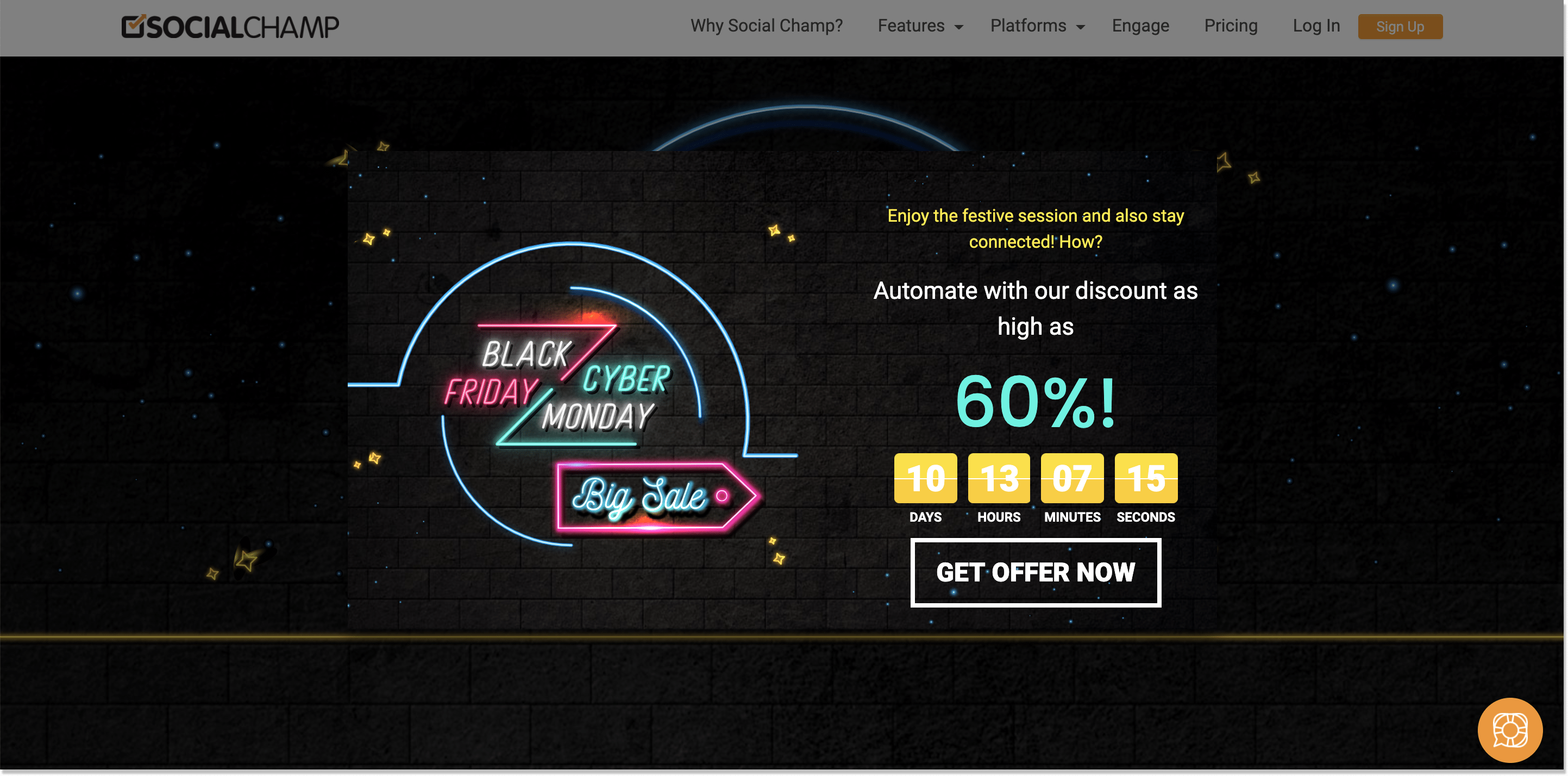 Team productivity tools
24. Chanty – 50% off the annual business plan
Chanty is a team chat and task management app. It has an unlimited searchable message history. With Chanty, your team can exchange chat and voice messages, have audio and video calls.
This app allows you to turn messages into tasks and assign them to your team members. You can manage the tasks with the help of the Kanban board.
Boost productivity by integrating Chanty with third-party apps including:
Trello
Asana
Zapier
Google Drive
Dropbox
Onedrive
Github
Gitlab
Bitbucket
Mailchimp
Giphy
Black Friday & Cyber Monday deal
If you're struggling to find the best Cyber Monday and Black Friday software deals for your team, here it is: Chanty offers 50% off the annual business plan. What's the promo code? There isn't any. Follow this link for the discount. When you sign in as the team owner or admin in Chanty, simply click Upgrade and the discount will be applied automatically. The deal is valid from November 27th till November 30th, 2020.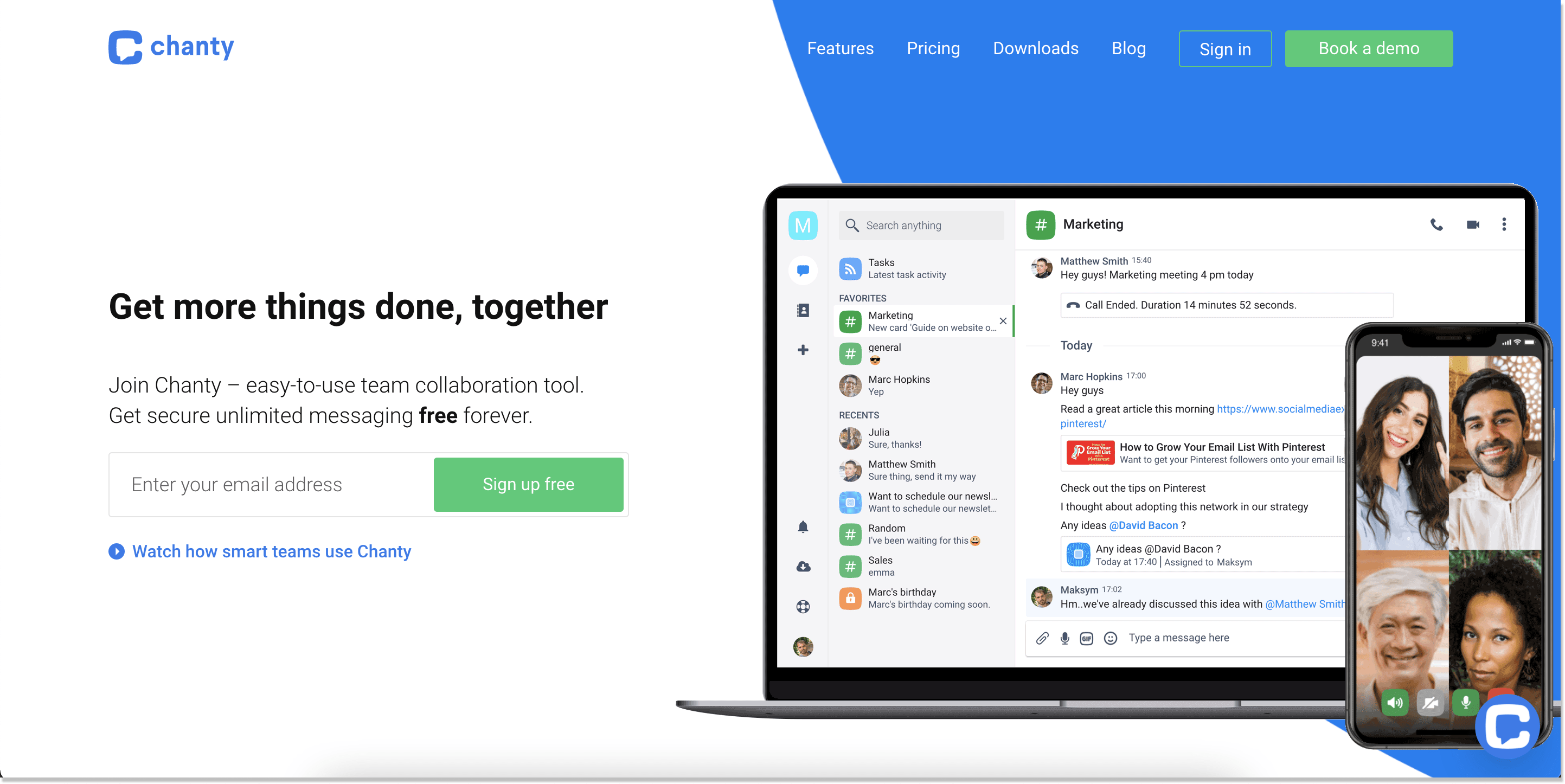 25. HR Partner – get 50% off (for life!)
HR Partner is designed for small and mid-sized businesses that want the same tools the big companies use, but without the big price tags. It includes employee records management, ATS for streamlined recruiting, onboarding checklists, leave / vacation requests, custom forms, e-Signatures, and a lot more.
Traditionally, software like this has only been available for much larger businesses and is way too expensive for smaller organizations. We think all businesses should have access to proper HR tools, to manage their employees in a professional way without a prohibitive cost. HR Partner is specifically designed and priced for small and medium businesses – so it's a more simple version of corporate HR software and is much more affordable.
Black Friday & Cyber Monday deal
Start a Free Trial, then use code BLACKFRIDAY2020 to continue using HR Partner and get 50% off for life!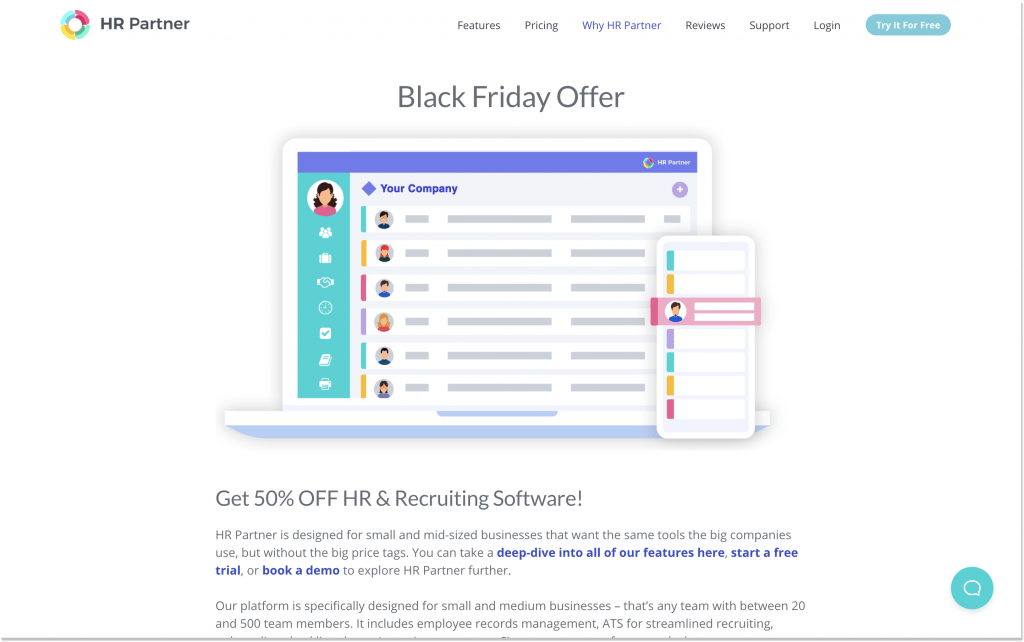 26. Whatagraph – 15% off all plans if paid annually
Whatagraph is a data reporting and monitoring tool used by marketing professionals.
The software allows you to track campaign performance across multiple channels. It makes it easy to stay on top of your results: instead of going through numerous spreadsheets, you can add different sources to your report. Plus, it automatically pulls data from your selected channels, so you don't have to do it manually.
Not only does Whatagraph automatically pull data from your selected sources, but it also visualizes the numbers, making it easier to understand.
Currently, Whatagraph offers 30+ integrations, including Facebook, Google Ads, Mailchimp, and more. The team is working on adding the long-awaited Shopify integration to the list – it'll be available in a few months, so stay tuned for the updates!
Black Friday & Cyber Monday deal
Hopefully, you're not tired of this Black Friday software deals list yet as Whatagraph gives 15% off all plans if paid annually!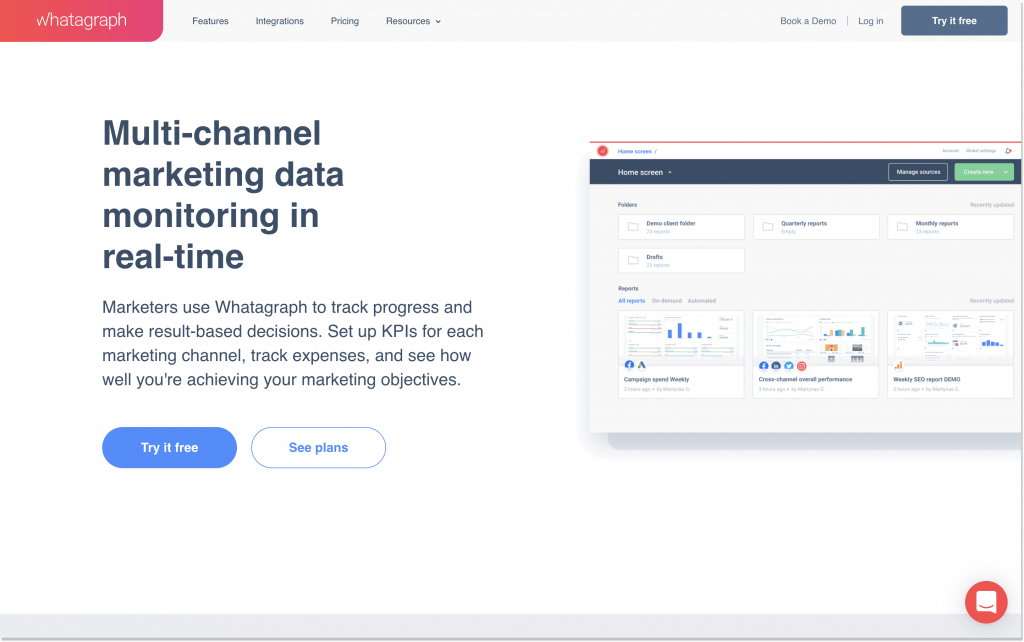 27. GanttPRO – 30% off any plan
GanttPRO is an online Gantt chart software that gives an instant view on every project detail for managers, teams, and stakeholders. Packed with an intuitive interface and short learning curve, it offers a robust set of features that simplify and cover daily project management challenges:
Smart deadline management
Timely communication
Efficient team and resource management
Time logging
Black Friday & Cyber Monday deal
Get 30% off any GanttPRO plan. Follow this link: the discount will be applied automatically.
This Black Friday and Cyber Monday software deal is available for those who register from November 25 to November 30.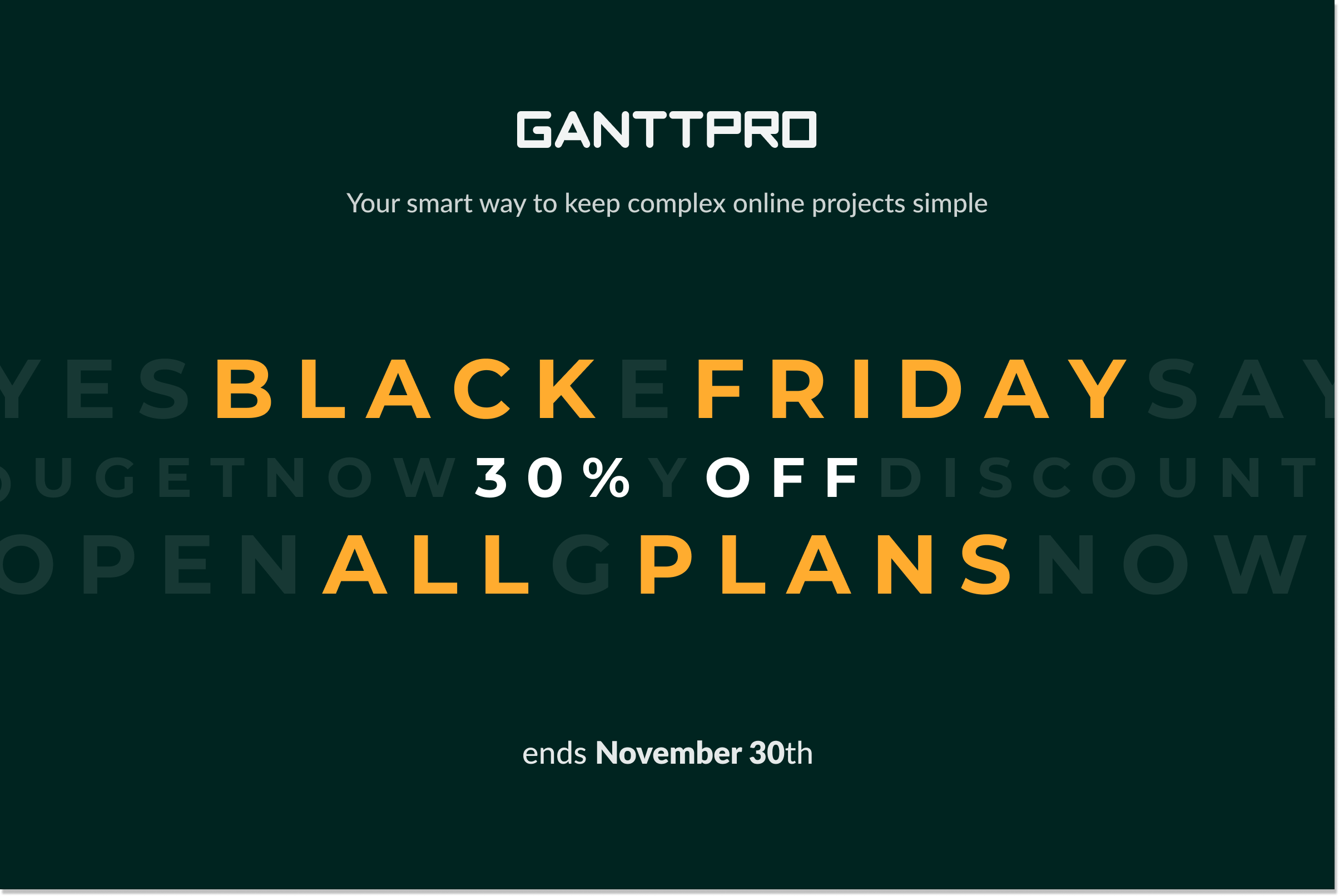 Pick the best Black Friday and Cyber Monday deal
Finally! The best Black Friday software deals for business in 2020 are up for grabs. You're welcome to catch whatever discount you see fit and don't miss out on yours before it expires. Happy holiday season everyone!
HelpCrunch articles delivered straight to your inbox 🚀
All the latests posts. One email per month.
No strings attached.
Read also
Tools
Powerful shared inbox software can bring your support team peace and order in their communication with clients. Check these top 7 tools and implement effective processes today.
Tools
Can't decide whether your business needs Zendesk or Intercom to jumpstart your customer success process? We're tested them for you and here's what we found out.
Tools
Your search for Freshdesk alternatives ends right now! We've crafted the list with 10 options that are totally worth your attention. Comb through it and choose the best one to achieve your business goals.