We're glad to announce that HelpCrunch has been featured in the Top 10 of the Customer Service Software category on GetApp. While our team is popping champagne already, I want to quickly share the good news with you!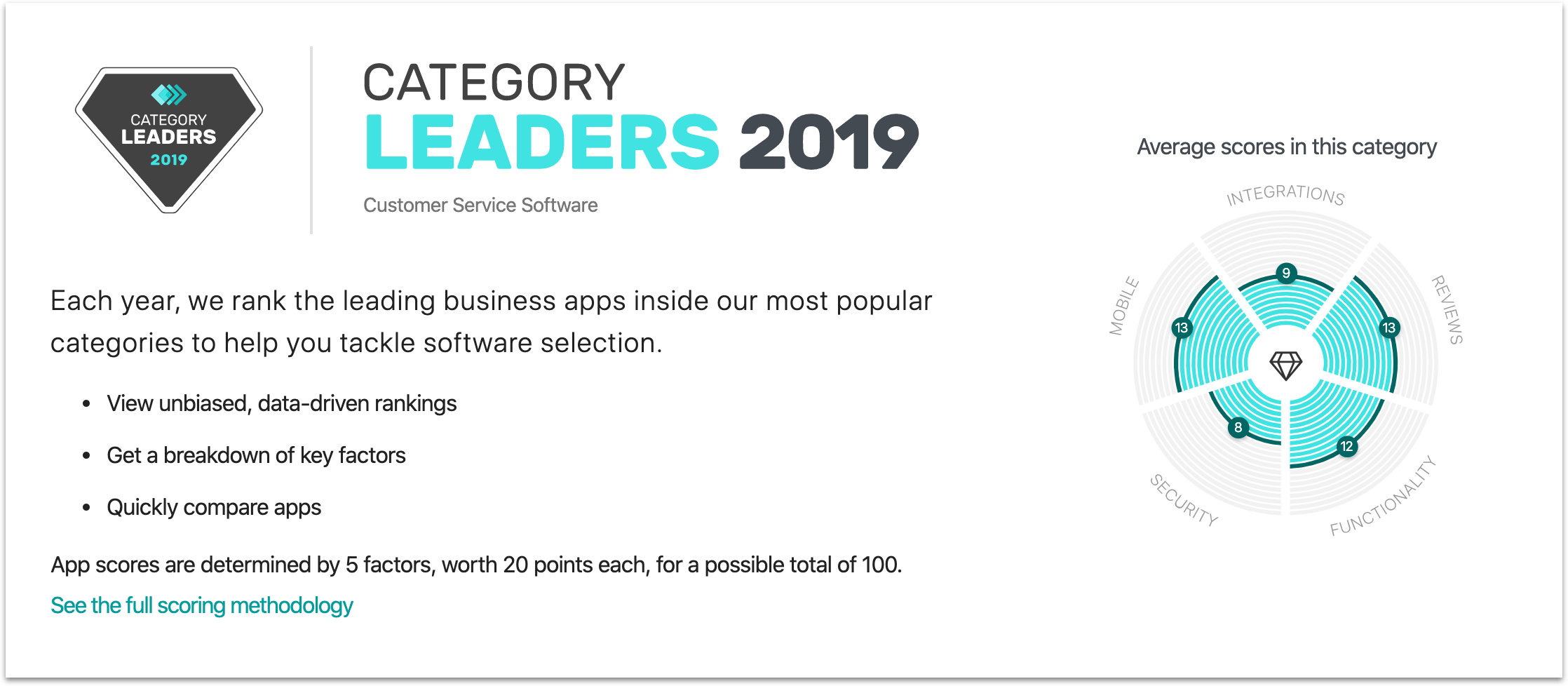 GetApp is a popular website where you can find, explore and compare software as a service (SaaS) products for any budget and need. It collects insights, trends, and validated user reviews to present the most detailed information and help you make an informed decision.
Without exaggeration, millions of people turn to GetApp when searching for a business solution. And when they need a customer service tool, HelpCrunch would be in the Top10 there.
GetApp's rating is based on several factors such as reviews, functionality, integrations, mobile, and security.
According to GetApp's representative, HelpCrunch exceeded category average out of hundreds of Customer Service solutions considered for this ranking across three factors, especially in Mobile.
So, we're super honored and thrilled to be featured in this list along with such awesome tools as SalesForce, Jira and Zendesk. It's a good company to be in!
And this is just the beginning! We're developing our toolset at a blistering pace with our brand new interface ready to be released very soon.
We're even more pleased to know that it's you, our beloved users who helped us to advance so far this year.
It's you who have left awesome reviews on GetApp, Software Advice, and Capterra, which allowed us to get an overwhelming rating of 4.8-4.9 / 5 stars on G2 and Capterra.
It's you who gave us tons of feedback and material to work on.
And it's you we're constantly improving for.
HelpCrunch has everything we need to automate the process of catching leads, providing necessary information to them and don't let them forget about us after we had a chat. All the features are pretty detailed which helps to create what you really need. – GetApp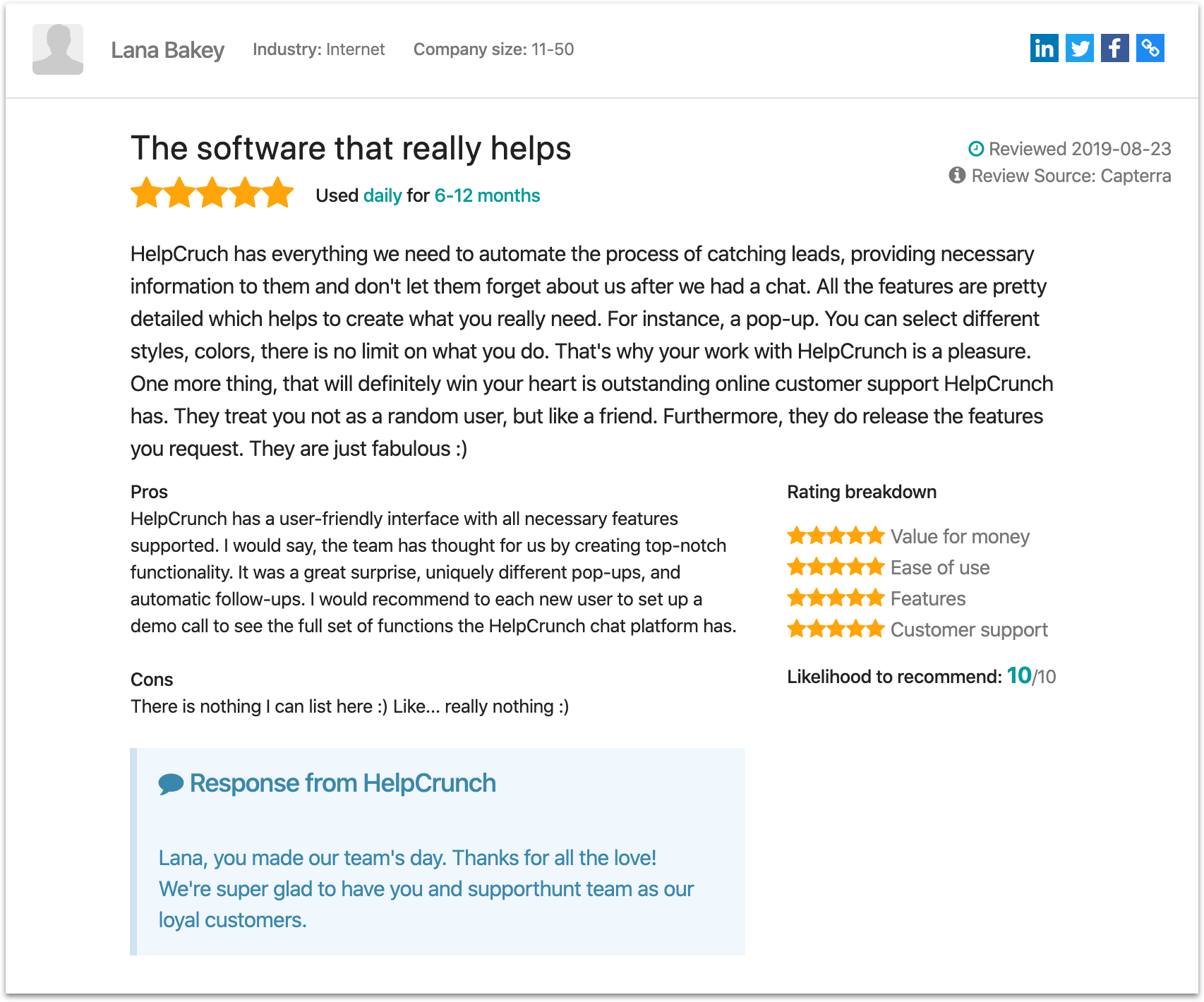 So, see you in the Top3 next year? We definitely hope so!
Read Also
HelpCrunch and Viber integration is finally up and running! See how to set everything up and provide your clients with yet another communication channel they enjoy.
Learn how to create a custom email domain with HelpCrunch and start communicating with customers showing your one-of-a-kind brand's voice.
Create your own HelpCrunch chatbot to improve automation, boost sales, and speed up customer support. Use a simple code-free editor and start enjoying the benefits of a chatbot today.