HelpCrunch keeps pace with the modern customer expectations and is constantly getting trendier and more user-friendly.
Moreover, this time we worked on messaging, chat ratings, new customization options and search functions to give you more flexibility in targeting your users, improve feedback collection and ensure easier navigation.
We also included a Privacy Policy check box in accordance with the upcoming GDPR regulations.
Here's a quick list of what has been done:
New styles, fonts and intends are more impactful and enhance readability.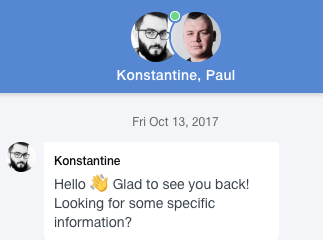 New chat rating, chat icon and waiting message styles become more stylish and eye-catching.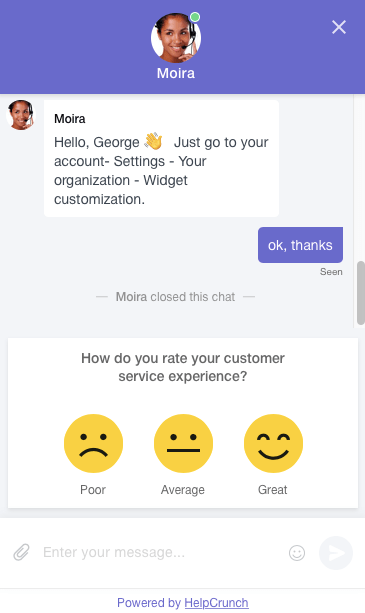 More chat button shapes, trendy colors, bigger choice of icons and a gradient option give you infinite customization possibilities.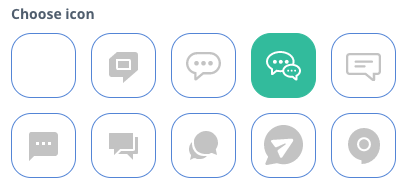 To set a perfect chat button style, go to My Account → Your Organization → Widget Customization.
And the great thing is that you can now preview all the changes you made right inside the customization settings.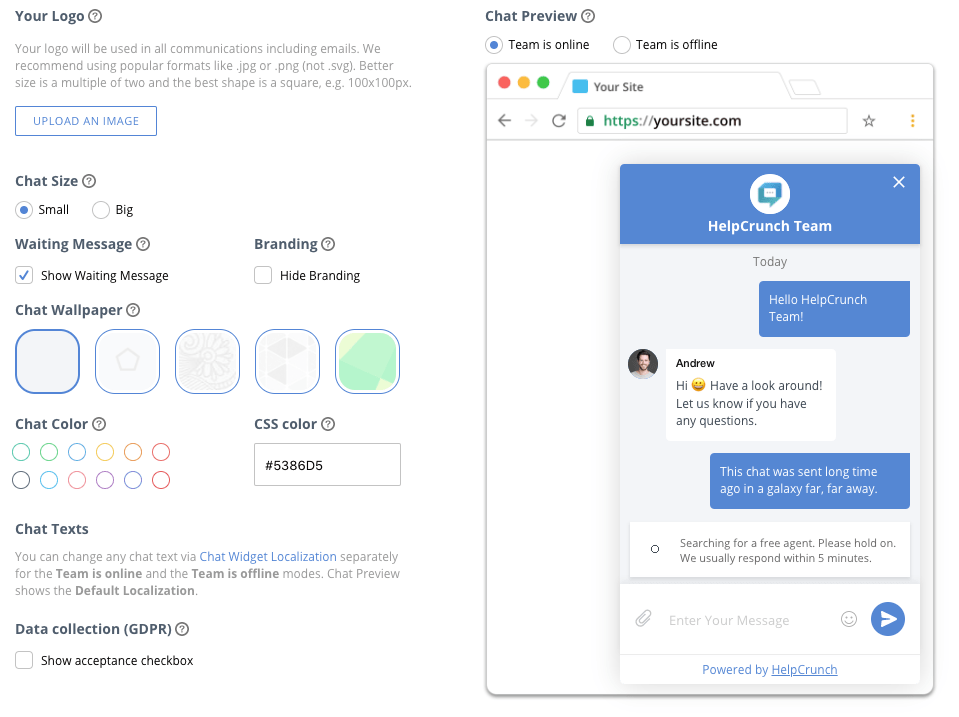 New animation for the chat pop-up creates a beautiful entrance effect. Fresh animations for the waiting message, chat closure, rating invitation etc are also smooth and visually-appealing.
We hope you like this HelpCrunch face-lift.
Chat closure by the user – previously only support agents could close the case and invite a rating from the customer.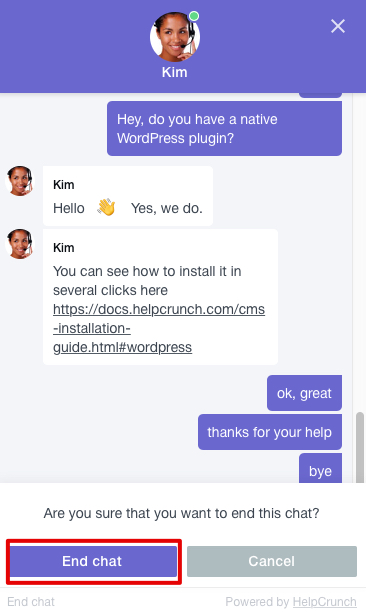 Now, that's also possible on the user' side. Anytime he/she decides that the problem is solved, they can click "End Chat" and rate your support team's performance.
Extended delivery settings for manual and auto messaging. Choose when you want to deliver your message: immediately, with a specified delay, or after a certain user inactivity time.
"Show in chat" option for manual and automated emails. Decide whether you want your email message to be displayed in chat as well.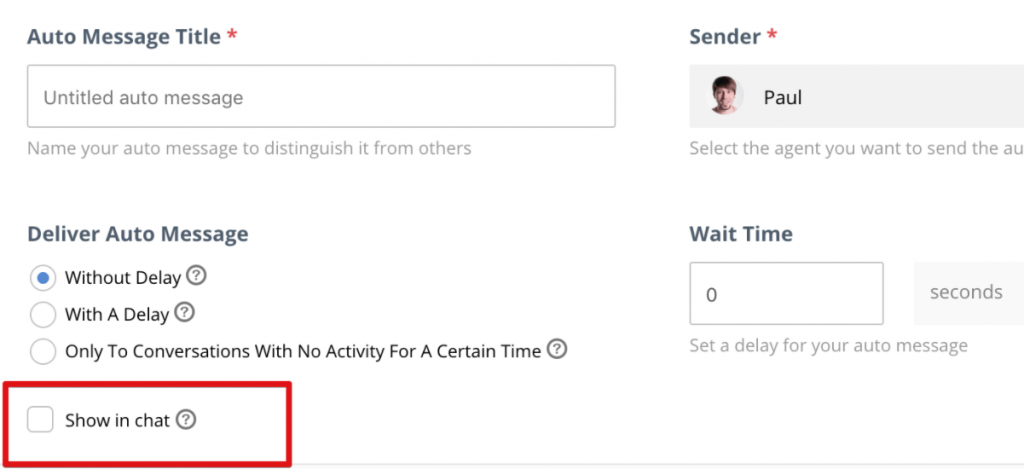 Extended statistics for email auto messages. In addition to Seen, Open, and Replied, now you can see whether your message was not delivered (Failed), marked as spam (Complained) or clicked through (Clicked).
Chat rating filter lets you easily find and manage conversations with a certain customer rating.
Widget/API filter enables to display conversations only from the selected websites and/or apps (in case you installed multiple chat widgets).
Finally, to comply with the new GDPR regulations, we have added an option of showing a Privacy Policy Agreement checkbox in the pre-chat form. You can also display such a checkbox right in the chat and add a link to your own Privacy Policy.
Not using HelpCrunch yet? Give it a try to engage and convert more.
Read Also
Learn how to create a custom email domain with HelpCrunch and start communicating with customers showing your one-of-a-kind brand's voice.
Create your own HelpCrunch chatbot to improve automation, boost sales, and speed up customer support. Use a simple code-free editor and start enjoying the benefits of a chatbot today.
Integrate HelpCrunch with Facebook and Instagram to manage direct messages from social media in your shared inbox. Omnichannel support is finally omnichannel!