How to Increase Customer Loyalty in Post-Pandemic Times
Increasing customer loyalty after the world pandemic is a burning question. This article explains five methods of how businesses can retain clients in the new reality.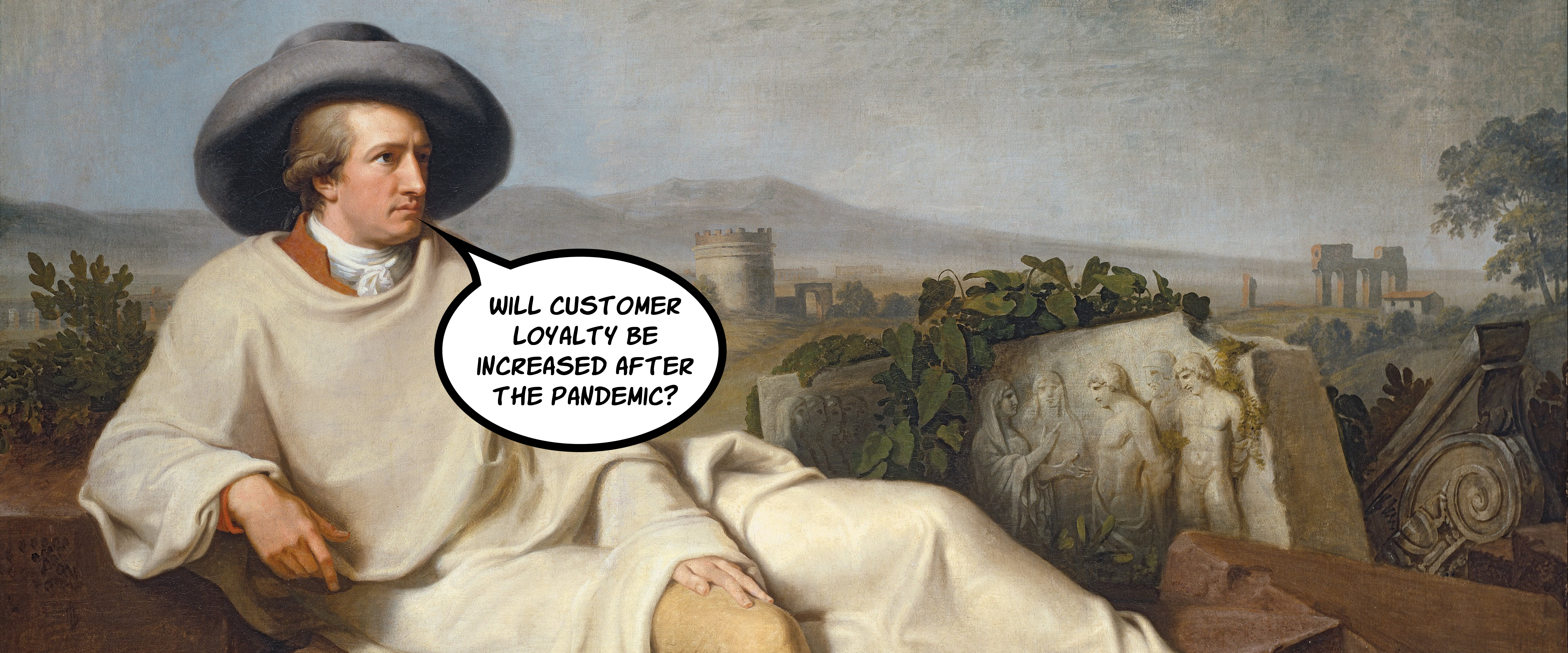 As social distancing and isolation practices become the new norm, life in post-pandemic times forces companies to rethink marketing strategies. Customer loyalty, in particular, is changing rapidly, as businesses look for ways to retain customers while adhering to continually changing restrictions.
This article examines the impact of COVID-19 on user behavior and eCommerce, and offers five methods businesses can leverage to improve customer loyalty in post-pandemic times.
Why is customer loyalty important?
Customer loyalty encourages customers to choose one brand over the other, and repeatedly purchase from the chosen brand. When consumers are loyal to a business, they value the traits of the company, quality of the services, or other inherent factors over the cost or ease of access to products. 
Customer loyalty has a significant impact on brands because it defines some of its most valuable customers. It also identifies those customers that a business typically prioritizes keeping happy. It is cheaper for a company to maintain loyal clients than it is to acquire new ones. Additionally, loyal customers are often good sources of referral and can serve as brand advocates.
During a crisis like COVID-19, customer loyalty is more important than ever. Consumer budgets are tight, and customers' willingness to spend is much lower than at other times. However, with high customer loyalty, you are more likely to see continued engagement and purchasing from your customers.
According to a survey by LoyaltyLion, some businesses even saw a 30% increase in loyalty purchases from February to April 2020.
The impact of COVID-19 on user behavior and eCommerce
With brick and mortar stores and businesses closing due to COVID-19 restrictions, the way that business is done had to change. While this could have meant simply less consumerism, and has in some sectors, some purchases continue to be necessary. For example, food, toiletries, household goods, and in many cases, technology.
Pre-COVID, many consumers were already familiar, if not comfortable, with making purchases online. The growth of Amazon in the consumer field and software as a service (SaaS) in the business field has been a clear trend. This made the transition to fully or primarily digital purchases an easier one for many during the COVID crisis.
According to research by eMarketer, around 75% of consumers surveyed in March 2020 said they intended to avoid physical stores and over half avoided shops in general. This has led to significant growth in eCommerce. 
According to a recent report by Adobe, eCommerce spending is up 77% with $82.5 billion spent in May alone. One area in particular that has grown is online buying and pickup in-store, which grew by 195% in May. This may be largely due to the ability to shop online for groceries that many stores are now offering. 
How to retain customers after COVID-19
While you can still trust the classic ways to increase customer loyalty, there are also a few COVID-specific actions you can take. These steps can help you retain your current customers and possibly bring in some new ones.
Offer exclusive hours or items for at-risk groups
If you have a physical location, one of the biggest efforts you can take is to offer at-risk groups special hours to improve customer loyalty. Several retailers, such as Target, Walmart, Whole Foods, and Publix, already started implementing this strategy.
While these hours reduce your overall number of shoppers during that period (not necessarily a bad thing) they may also draw out those who are otherwise choosing not to shop. For example, the elderly or those with compromised immune systems. Offering special accommodations can also signal to customers that their safety is a priority and help you acknowledge their value to your business.
For online stores, offering special items or pricing might become a win-win. For instance, you can grant discounts to healthcare or essential workers. Plus, you can include add-ons like masks for free or for a nominal fee. Another strategy may be to include personal notes thanking customers for their purchases during these trying times.
Create virtual content
Creating virtual and interactive content related to your business can help ensure that your brand remains accessible while the world stays home. Digital content is consistently available even when physical stores are not and can help keep customers engaged from home. 
With or without a physical store, consistently creating engaging content is a winning strategy for attracting customers and adding value to your products. Additionally, with many people staying home, eCommerce stores that are already comfortable creating virtual content may have the upper hand. Brick and mortar stores haven't had to rely on digital engagement and are likely to be slower on the uptake, leaving an opening for online stores.
Several options for implementation of content exist but two popular strategies are informational and entertainment. If your company is dedicated to lifestyle and fitness products, you may think about releasing recordings of meditations or workout classes over Zoom. Or, if sustainability is one of your selling points, you could share blog posts highlighting the construction of your products. You do these things – your endeavors on improving customer loyalty will not be in vain.
A story of gratitude
Emotional connection is a powerful tool when it comes to increasing customer loyalty. COVID times are an opportunity to leverage this tool by expressing gratitude for your customers and community. This method is particularly relevant for small businesses but can also be useful for large companies.
When signaling gratitude, make sure to specifically thank your customers and community for any support they have given. You may also want to acknowledge how hard COVID has been for individuals or other brands you partner with and share a message of hope for the future. 
Stories of gratitude are also a good opportunity to highlight any ways you have been working to engage or build up your community. This can improve your ability to build solidarity with your customers.
Promote buying local
Understandably, a large concern of many during and following COVID-19 is how their communities can recover. This means an increased focus on supporting local businesses and economies. For instance, ordering groceries from local chains or purchasing clothes designed by local artists.
As a local business, you can use this to your advantage. You can also leverage this advantage by highlighting ways your own supply chain is sourced locally. Try to highlight how customers can shop with you to put money back into local economies. This can help boost your own business and the financial status of your potential customers, helping everyone.
Reward loyalty
Improving customer loyalty through a loyalty program may bring undeniable benefits. It provides a way to acknowledge a customer's value, keep customers engaged, and create solidarity with customers. 
For example, you can reward customers with badges to praise them for coping with this tough time and lighten their spirits. Or, use it functionally to alert them to special shopping hours or times of low traffic when they may prefer to shop.
Conclusion
On the one hand, the COVID-19 outbreak has done its business. Though we took off the masks, went outside, and returned to normalcy, the world has changed for good. Consumers keep choosing online businesses and buying goods on the Internet.
On the other, the competition is quickly becoming fiercer, as many previously strictly offline shops go through quick digital transformation. 
To ensure customer loyalty, eCommerce businesses must employ innovative strategies, and continue to lead the way to better user experience. Since there are many types of strategies and possibilities for segmentation, each brand can create a unique loyalty program that suits its needs and clientele.