How to Deal with Angry Customers: 8 Need-to-Know Tactics
Are you racking your brains over how to deal with angry customers? Luckily, we've come up with these 8 perfect tactics to make your customer service life a little bit easier.

Satisfied clients who don't have questions left after chatting with a support agent can only exist in your dreams (or not?). Everyone has a different temper, background, and needs. Believe it or not, customer service means dealing with both pleased and angry people in the best possible way. If the first category of customers leaves a positive impression afterward, the second one may require breathing techniques after an interaction.
Irritated clients are the unavoidable reality of business anyway. In fact, 91% of unhappy clients will simply leave a company and never come back. So, customer service reps should make an effort to meet their expectations.
Managing upset customers can be daunting, but with the right tips and tactics, you'll be prepared for any situation that comes your way. This post is going to tell you how to deal with angry customers using some tried-and-tested techniques (the worthwhile expert opinions from various industries are also included!).
The formula of an angry customer
Understanding the reasons is the first step in dealing with rude customers. Are you interested in what happens in the minds of those clients who are always having a bad day? Let's take a closer look at this.
Anger is a natural feeling that arises when we consider a situation as unfair. It's often described as a secondary emotion — a self-protective reaction to either pain or fear. When something doesn't work as anticipated, clients often feel misled, which brings in anger. But this is only a part of the equation. Why don't we break down some other factors making a huge difference:
Product problems: if your product or service doesn't do what customers thought it would do, emotions will overflow. The gap between their expectations and the reality you offer appears.
Support mishaps: it happens. Why? Customers are waiting for an answer for too long, or have previous lousy support experiences or unresolved issues with another brand. They transfer every bad luck into your product subconsciously.
Little respect for customer's time: a client loses their precious time a) contacting a company, b) navigating through a company's website in search of answers, c) talking to different customer support agents who put them on hold. Sure, these obstacles will make everyone irked. To omit these problems, test a shared inbox. It ensures your clients never face delays again and helps your team collaborate better.
Customers — both satisfied and angry ones — are the source of valuable insight. If you avoid dealing with rude clients, you lose out on a great learning opportunity. Your aim should be to learn as much as you can from those disgruntled customers and frame up your business decisions.
8 Tips on How to Deal with Angry Customers with the Right Bend of Mind
When you're chatting with an upset client, the critical aspects of your interaction should be staying even-keeled and professional. The way you handle unsatisfied people has a tremendous impact. Let's walk you through the process of dealing with angry customers:
#1 Let customers have their say
OMG, here comes a customer full of anger. What should you do? Should you attack first? Or apologize for every sin? Neither will do. First, take it easy. People tend to get angry, which is a common thing. And then just listen.
The point is that you should concentrate on what a customer tries to tell you. Stay engaged and withhold judgment. Here are a few tips to start a conversation smoothly:
Begin with a neutral phrase: "Let's discuss what happened," or "Please share why you're upset"
Be empathetic: Jacob J. Sapochnick, the founder of Sapochnick Law Firm, explains that 'the number one technique in dealing with angry customers is showing empathy to your customers. This will help your customers be calm and communicate with you effectively'. So, take yourself out of the equation and don't take the situation personally.
Show understanding: Mention the customer by name, summarize all the facts, and ask follow-up questions. These tactics demonstrate your honest involvement.
#2 Offer real-time and proactive support
This is a tough one as your instinct may be to run away once you face an angry customer. Well, it isn't a perfect idea in dealing with demanding clients. If you answer a client's complaint right away, it's likely that your customer is still fired up about their question and unwilling to listen to anything you're about to say.
To prevent a client from losing their self-control, consider proactive customer service as a valuable weapon in your arsenal. Take the initiative and offer your help before an issue even comes up. This way, you won't make clients feel unappreciated and forgotten about. They will notice your commitment and full expertise.
The platform you use for reaching out to customers also determines your response time. If you search for a user-friendly customer communication tool, live chat may be your top choice. It's considered to be one of the fastest out there, which is crucial if you want your customer support to be exceptional.
Another possible option here can be social media or broadcast emailing. Use your Twitter, Facebook, or Instagram to inform your users about future service breakdowns or issues. This is how Amazon or Netflix works. Once they notice technical problems, they warn the users in advance.
#3 Keep your cool
As the well-known idiom goes, be 'as cool as a cucumber', which is also the Number One rule you should follow when you face customers who turn on their caps lock voice. That initial reaction you give to a person sets the whole tone of your interaction. Remember about chat etiquette rules and don't fall back on a fight or flight mode. It's the wrong approach for a proper customer service mindset.
David Cusick, CSO in House Method, claims that 'when dealing with an irate customer, you should soften and then repeat back what they said before adding your own response. An angry client often goes a mile a minute with complaints, which means it's difficult to get to the root of the problem'.
He adds that if you're into customer service, just breathe: 'give yourself the time and space you need to calm a person down. When they make a complaint or comment, take the time to ensure you heard them correctly, using a soft, placating tone. Just getting the angry customer to say "yes" and feel understood helps unravel those tensions and move you both on a path toward an agreement'. Just like that, breathe in, and breathe out.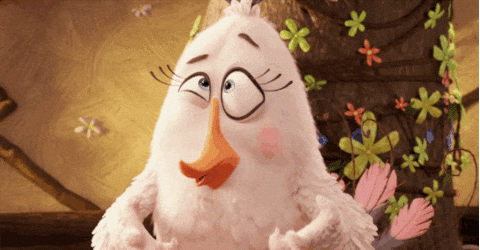 #4 Practice reflective listening
Once you establish contact with a customer, hearing and realizing what they're telling you is only half the battle. People are vulnerable when they show their emotions. Just saying something like 'I understand you' may sound too weak. Here's when reflective thinking comes into the picture.
Chris Brenchley, Co-Founder and CEO of Surehand, recommends adopting this technique. He says that repeating the customer's problems and then asking them what THEY think can be done about this in order to make THEM feel better makes you halfway towards the solution.
Dylan Max, Head of Growth at Netomi, expressed a similar point of view: 'Sometimes, repeating what customers told you can be a helpful way to communicate that you are on the same page. Once a customer knows that you understand the problem, you'll need to be clear in how you are going to solve their problem. Concisely outline the steps you will take to solve their problem'.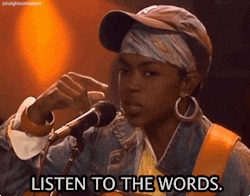 I can't but agree with these expert opinions as angry customers help a business improve. Yes, that's right. The more unsatisfied clients you treat, the better your product or service becomes. That's why it's so imperative to listen to them and think ahead.
#5 Kill them with kindness
This tip is my favorite one. Responding to anger with anger is always a bad idea. That's what Nick Chlumecky, Customer Service Lead at QuillBot, also says: 'Don't get angry. I'm not going to pretend that's easy because people can be very frustrating and/or rude to you, but getting mad, even if the customer is in the wrong or being unreasonable, just gives them justification to get angrier and makes the situation worse'.
Mutual rage erases that fine balance between you and a customer so that nothing good can happen. If a client is infuriated, kill them with kindness. The secret is as simple as ABC: be sincere, respectful, and understanding. By controlling your anger, you'll notice that a customer will ease up a little as well.
David Bakke, Customer Service Expert at National Air Warehouse, has a great opinion on this point. He adds the word 'firm' to kindness. If you keep your temper in line when dealing with rude customers, you have the upper hand. David recommends asking a client 'to explain their complaint and respond with sympathy'. His example of the return policy on a product could not be bettered.
Imagine that your customer is asking for a refund two months later (and a return policy says it should be a month). You can explain possible solutions to that client but without sacrificing company rules. David says you should be careful with unsatisfied customers — as some are genuinely angry and others are feigning anger to get a response, which is something that they know they don't deserve.
#6 Be apologetic
Piecing together an effective and sincere apology may be challenging. However, to turn your angry customers into long-term ones, you need to own up to your mistakes. Apologizing publicly, responding promptly, and offering an incentive usually go a long way.
The above-mentioned attitudes are only the tip of an iceberg. The key components of an apology are:
Expression of regret
Acknowledgment of responsibility
Make restitution
Request for forgiveness
Plan for change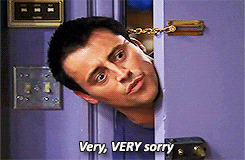 As the VP of Marketing & Sales at Boster Biological Technology CJ Xia states, 'don't wait for the legitimacy of the complaint. You need all your customers, and your apology will express that you really care for your customers, and you'll definitely do something that pleases them, or at least their request will get heard'. And I totally agree with this thought.
The founder of an online course platform Coursemethod Lisa Parmley has shared with us her tips on how to deal with angry customers and say sorry:
Apology: 'I'm very sorry you did not receive the registration email';
Solution: 'But I have your login details for you here';
Further assistance: 'Please let me know if you have any further trouble getting logged in'.
Besides, Lisa's company practices a color-coded tiered system to sort out the emails from unsatisfied clients. They try to answer the 'red' ones first and appease customers before it's too late. You can adopt these practices and see the difference.
#7 Use three magic 'F' words
If you're becoming flustered when dealing with rude customers, take advantage of three powerful words starting with an F. Everything is easier than you might think. In his book 'Five Star Service: How to deliver exceptional customer service,' Michael Heppel introduces an example of 'magic words' that will level down a stressful interaction with an angry client:
Feel
Felt
Found
When handling angry customers, use Michael's three-step approach: 'I understand you may feel unhappy about that, I would have felt the same. But after checking, I found that we do have one of the longest money-back guarantee periods compared to other shops…'.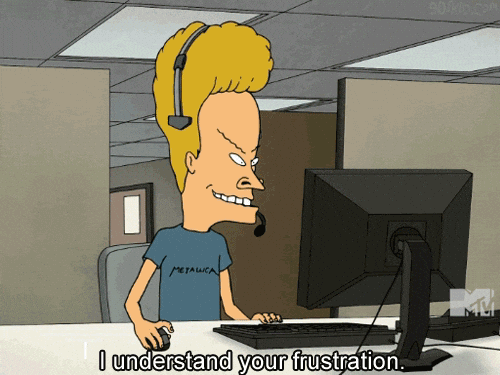 #8 Follow up like a pro
The goal of any customer support agent should be more than just solving a problem at hand. The real measure of success is when you deal with an angry customer even after the job is done.
Some businesses are in a hurry to close customer service tickets. To cement customer relations, check in with them in several days just to make sure everything is OK. Ask such a straightforward question as 'Are you satisfied with the solution?'. You can send an email, a real gift certificate, or give a follow-up call. Such steps will show that you care and are ready to go the extra mile.
It's also critical to choose the words of gratitude in your follow-up speech carefully. A simple 'Thank you' or 'Contact us any time' will be perfect. If writing bunches of messages every time is daunting for you, test email automation, and set up your follow-ups to hit your customers at the right time.
Final Thoughts
Dealing with angry customers isn't always as easy as it may sound. Not to lose your mind, take a quick break: go for a walk, have a cup of coffee, or anything else to step back. Trust me: it's better than solving an unhappy customer's issue being on edge.
Above all, the most effective way to make sure your team handles angry clients and their concerns is using an all-in-one customer communication platform that can help keep track of everything. Sign up for HelpCrunch, test its ultimate features, and be always prepared when an angry customer knocks on your door.