It's the very beginning of integration with Zapier and its huge marketplace of different apps. The integration is in BETA now, so there is the only one action available – Create customer. But we have some important instant triggers at you disposal:
New chat created
Chat status updated
Chat assignee updated
Chat closed
New customer created
Customer email updated
Customer tags updated
Customer unsubscribed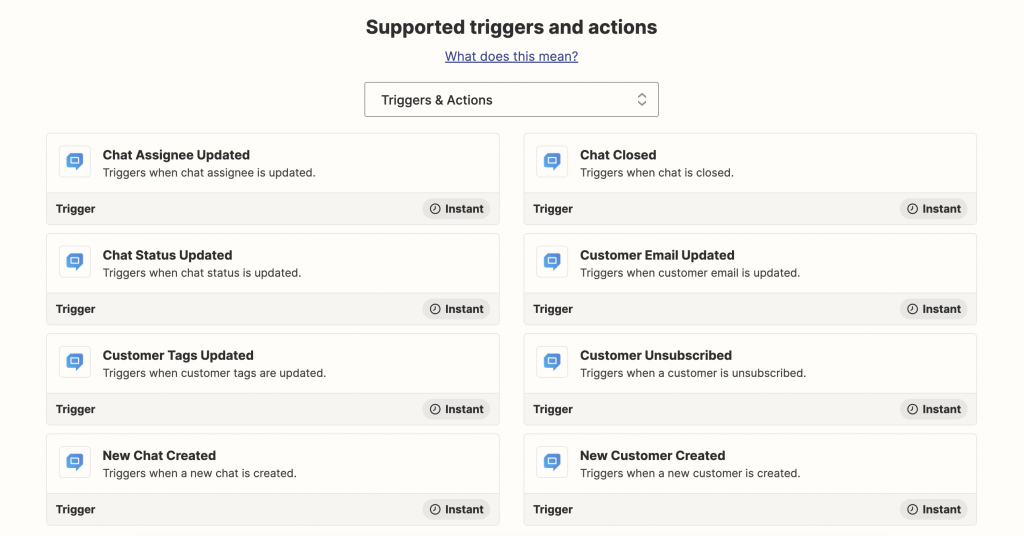 To connect HelpCrunch with your Zapier account you need to go to Settings → Channels → Integrations and copy your unique Zapier API key from there: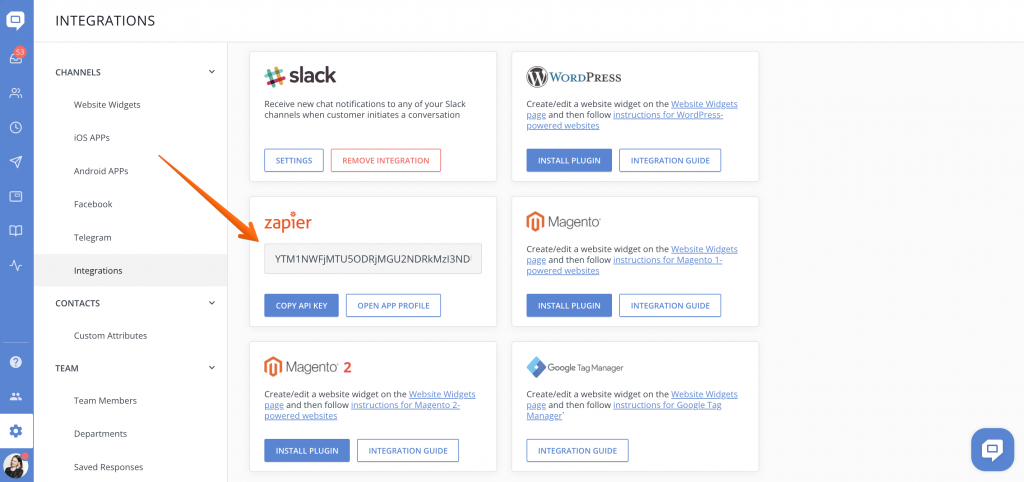 While creating your Zap paste it here: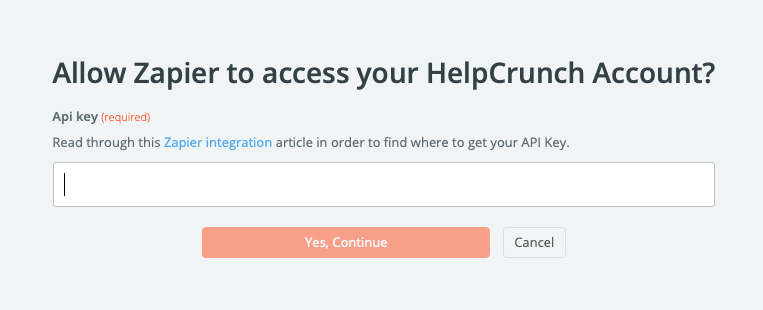 Read Also
Introducing our new AI-powered feature, the AI Editor for Knowledge Base. This tool will allow you to speed up the writing of articles and documentation. Grab new possibilities!
We are introducing new chatbot features to improve your productivity. Now, you can set up a waiting time for response in a chatbot editor, and merge bot flows. Read for more details!
Do you want to track the workload on your support reps to balance their work and improve performance? Now, you can do just that with the help of the HelpCrunch tool. Read to learn more!