eCommerce Marketing: Promote & Get First Customers for Your Online Shop
Bringing your first customers when starting an eCommerce store is hard, but I'm here to help and define some excellent tactics with specific examples to get you to the first 100 sales.

I remember my first sale. It was one of the best milestones I've ever had at Planable. I recall the joy, delight, and satisfaction me, and my co-founders felt when it happened. It took us more than a year and a half to start monetizing the platform and get validation that people will pay.
We worked for more than 15 months on marketing, product development, customer research to find our first customer. Throughout these processes, I learned many things that I'd love to share with you now.
In this piece, I'll go through many principles and tactics of ecommerce marketing that will get you closer to your first 100 sales and a successful brand online with specific examples. Here's what we'll cover:
What comes next after building your store
Offering discounts to get your first sale
Making it easy for visitors to reach out for questions
Ideas to build your email list from scratch
Leveraging Instagram Shopping
Drafting your first Facebook Ads
Collaborating with influencers
Creating a beautiful store experience
Bonus for entrepreneurs that never stop learning
According to Hubspot, that's one of the main challenges of any online entrepreneur today. Along with proving ROI of marketing activities, having enough budget, and hiring top talent.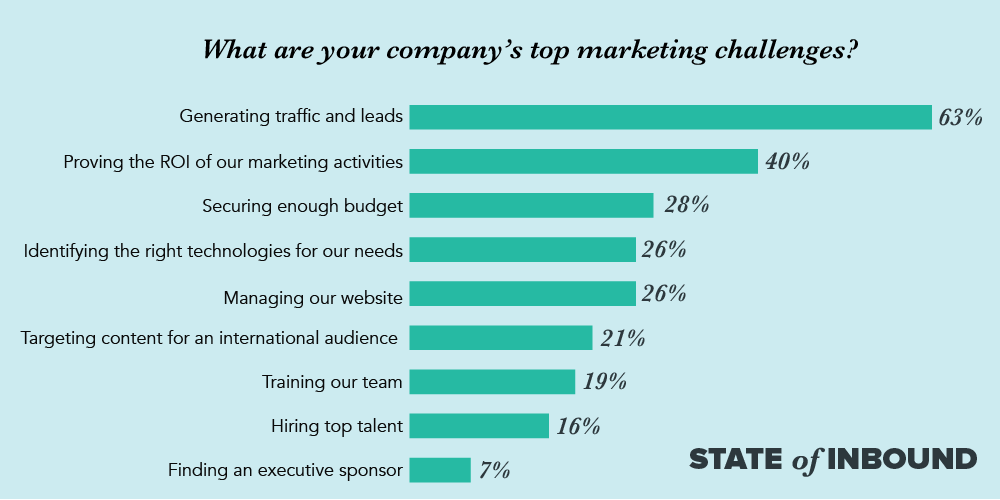 Set up your Google Analytics and make sure that the essential stuff works. You'll have plenty of time to optimize and improve everything else.
#1 – Offer discounts
When it comes to online shops, offering discounts is the low-hanging fruit you need to try. It's guaranteed to attract traffic to the website. Many eCommerce stores induce a Fear of Missing Out on their offers. I'm a marketer, and I still fall for this – just happened to me last week.

Before I made my first purchase on MyProtein, a sports nutrition store, I researched it for over three weeks. I wanted to buy from them but was hesitant. However, I cracked because of these significant discounts.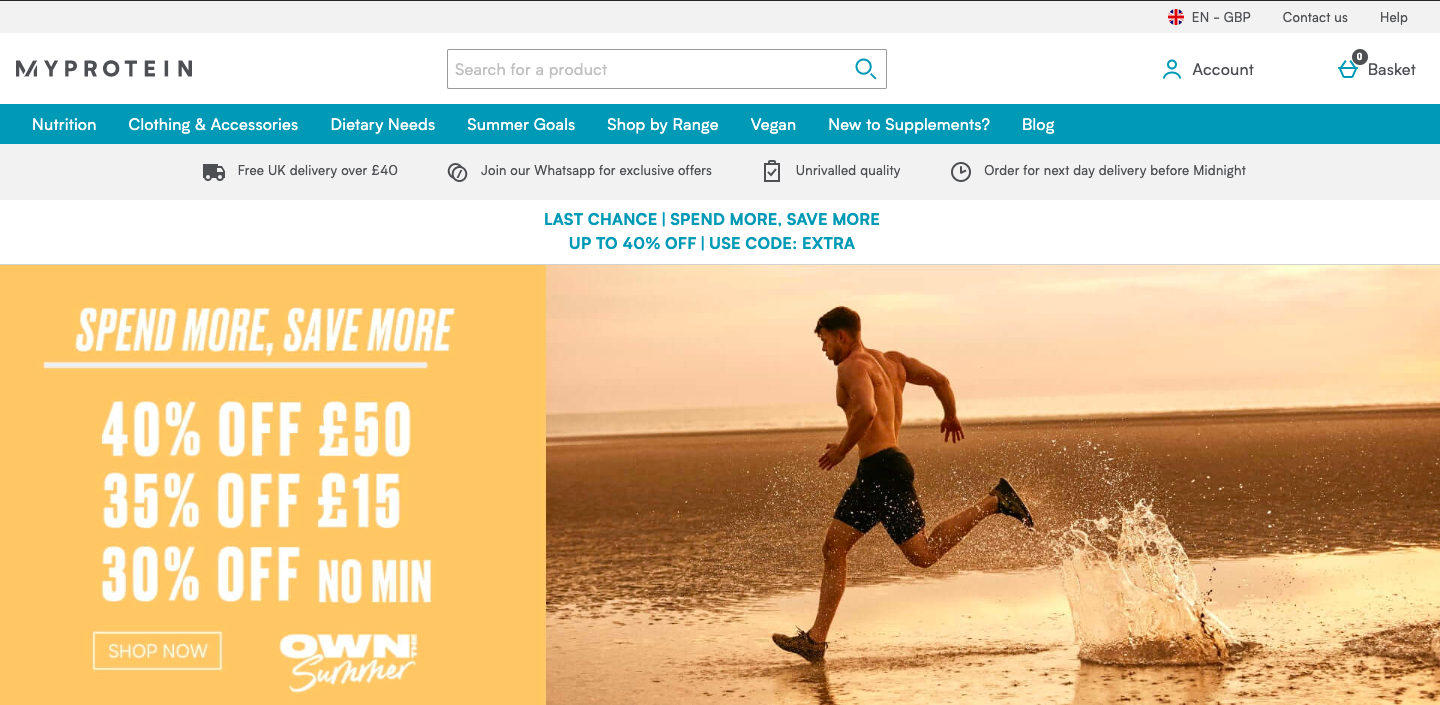 Afterward, I discovered this shop organizes discounts weekly with new offers and promotions for any potential buyer. There's no sales period. Some eCommerce shops always have sales.

There are many examples of sales promotions that we can learn more from, such as these.

Threadsense has a 'Presale' section on its online store to promote products before they launch. That's a smart idea to give some extra boost and exclusivity to your shop.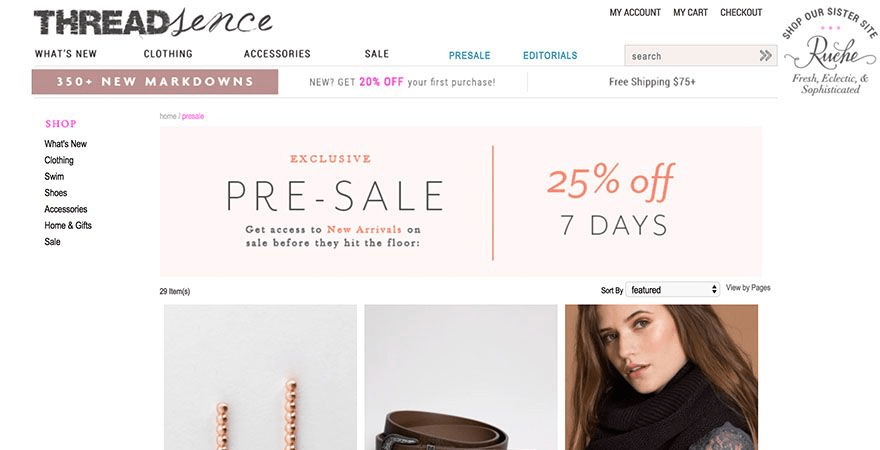 Ryder offers a student discount: 10% off. You can pair up with a student discount card to attract students to your brand. Use the option to target a specific audience for your brand this way.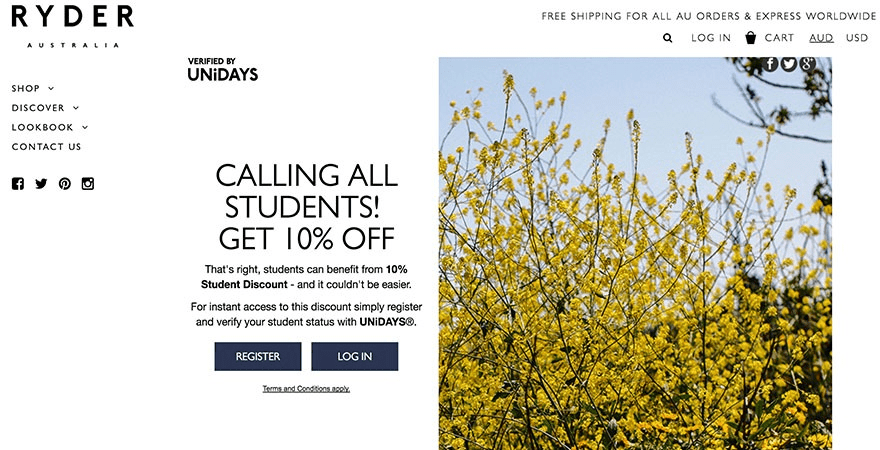 Also, there are many ways to customize the coupons:
It can be generic, multi-use or unique
Attached to a set of customers or general
Discounts based on percentage, or amount of unit
Promotion time frame, by using expiry dates
Redemption rules to exempt fraud
#2 – Make it easy to contact for any questions
When shopping online, many of us have tons of questions about the products, including the look, feel or size, and general appearance of it. Usually, online stores are not so responsive. You can only ask them a question on email or on their Facebook page or group. But what if you could ask a question directly on the website?
That's precisely how HelpCrunch can help you.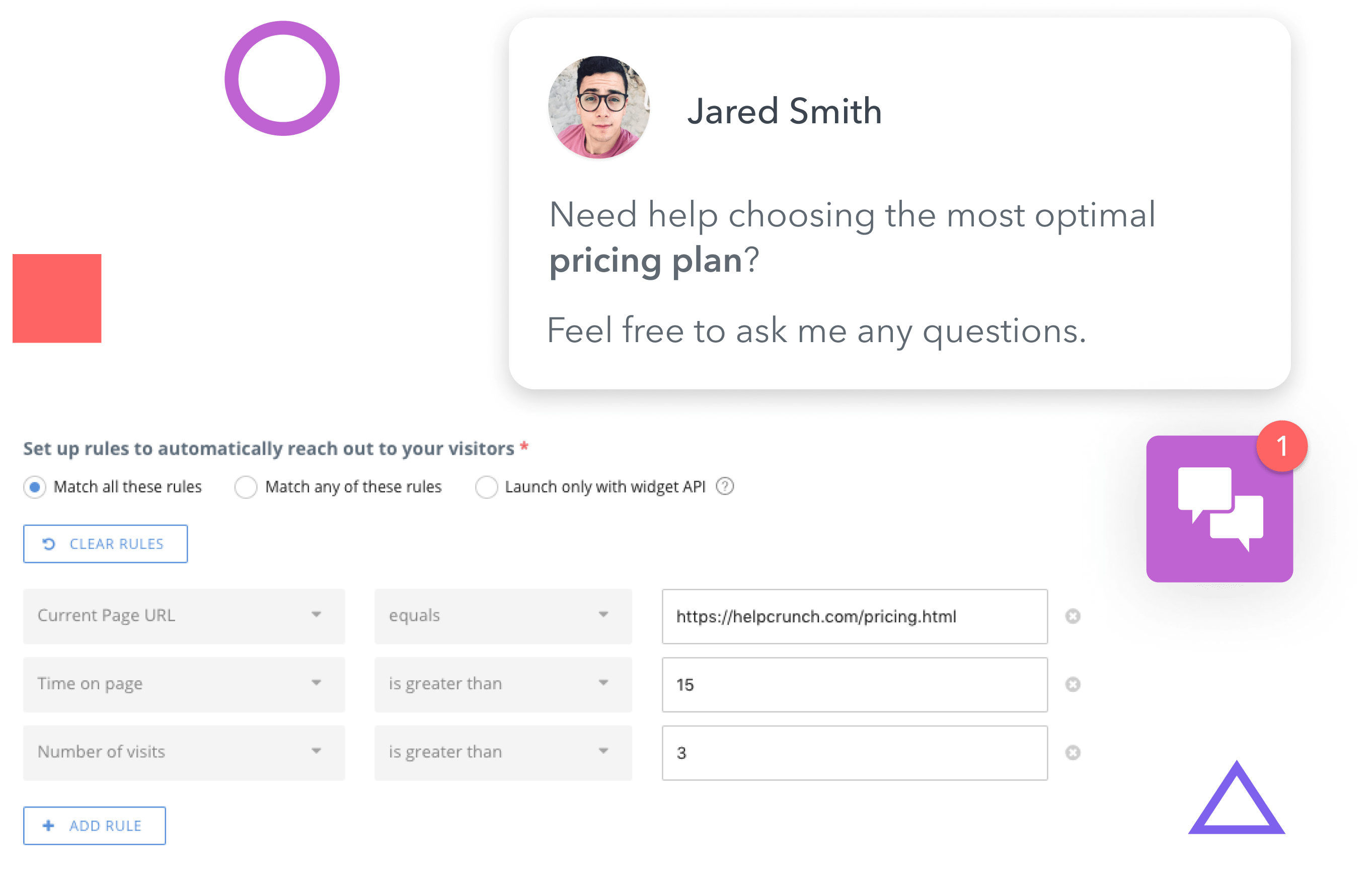 With tools like HelpCrunch, you can acquire more customers through eye-catching live chat and proactive messages. It will instantly boost visitor to lead conversions on your website. All you need is a cool live chat widget with automated greeting messages.
#3 – Build your email list from scratch
You can't run newsletters if you don't have any subscribers. But in eCommerce email marketing is essential. Building your email list, however, isn't as tricky as you'd think. Here's one good example of how to get people incentivized and also the chance of a sale.

Eobuwie invites visitors of the website to subscribe to their newsletter by offering them a discount code.

Once you've done this, start sending out weekly newsletters that highlight your new products, content, and current offers. Here's how a sales promotion email from Cameron Hughes looks.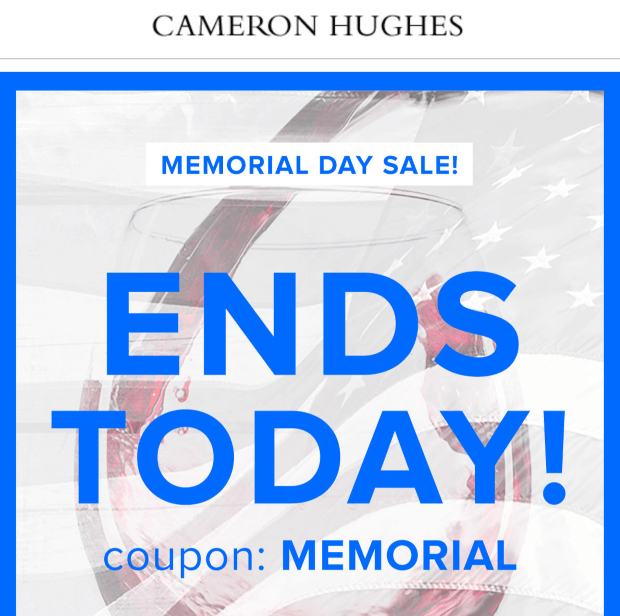 #4 – Leverage your Instagram Shopping experience
When it comes to social media and eCommerce brands, I believe there's only one platform that you need to focus on – Instagram. Today, shopping on Instagram is available in more than forty countries.

However, at this moment, Facebook has restricted this to merchants who sell physical goods in select product categories as per their Privacy Policy. All you need to do is get approved by Facebook Shop. Afterward, you'll be able to connect your Instagram to the Facebook Product Catalog to tag products on the Insta posts and stories.

To add a shop to your Facebook Page:

On a computer, select the Shop tab on your Facebook Page. If you don't see this tab, you can change your Page template to the Shopping template.
Follow the on-screen instructions to add a shop to your Facebook Page. Fill in all the required fields.
Select Finish when you're done.
Your shop will appear on your Facebook Page after you add at least one product, and it gets approved. Also, when using a solution like Shopify, you can sync your entire product catalog with Facebook – this means there's no need to create product listings manually.

There are many benefits to implementing an Instagram Shop.
1.It improves the conversion and reduces friction
With shoppable posts, Instagram users have the opportunity to buy from the brands they love instantly on Instagram. Also, they're able to view all the information they need, such as product description and product with one single click.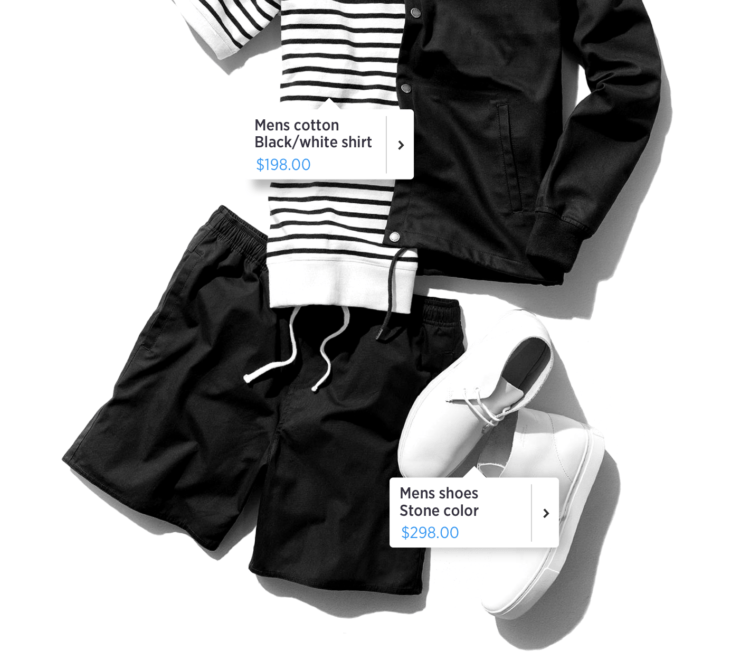 2. Allows to promote products in a new way
Before Instagram Shopping you had to target your audience to the link in bio. However, now you can add the product in the post, and they can directly purchase it.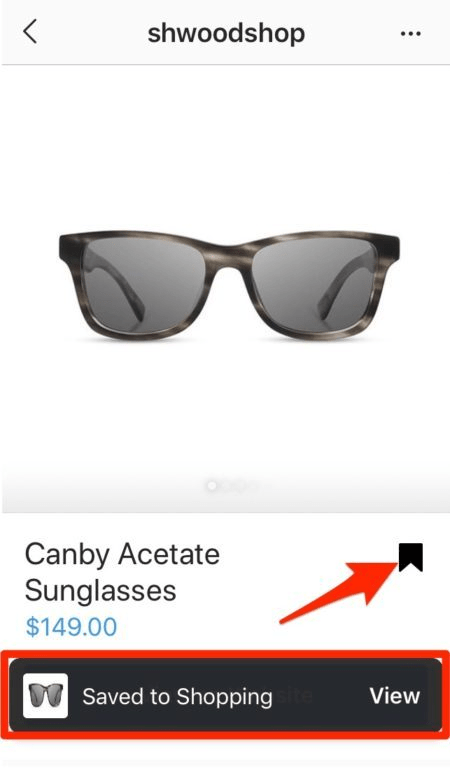 3. Lets you showcase products to a new audience
When tagging products in a post, it might end up on the Shopping Explore tab in Instagram and give some extra boost to a new audience.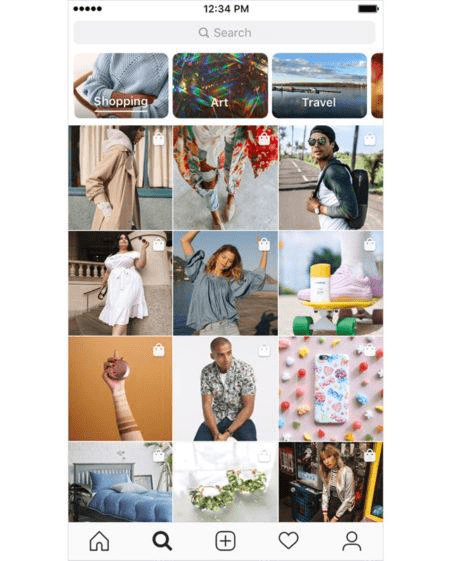 Once the user's first order is complete, their information will be securely saved for convenience the next time they shop. They'll also receive notifications about shipment and delivery right inside Instagram so they can keep track of their purchase.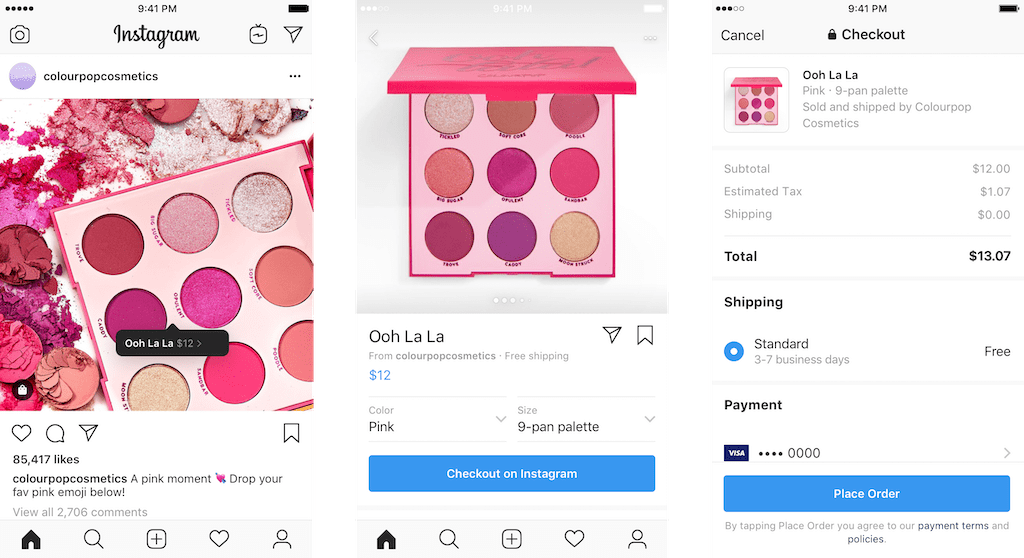 Also, here are some quick tips on improving your Instagram engagement:
Post genuine content, anything that looks fake or photoshopped will be ignored
Take photos all the time – don't worry if you don't have a professional camera, an iPhone works just fine
Partner with complementary brands to build an audience together
Tell a story to your audience, show people why they should care about what you do
Showcase user-generated content and use these opportunities to connect with people
After they purchased the product, make sure to ask for a review for more social proof. Yotpo is a review app available for Shopify sites that encourages customers to leave reviews after they've made a purchase. The process is automated, so you don't have to reach out to customers yourself.

#5 Focus on Facebook Advertising
When you're just starting in the eCommerce world, there's little chance you'll get the first sales organically, except friends & family. However, if you're looking for a jump-start, Facebook Ads is the best option. It's affordable, accessible, and if you have zero experience with it, there are a bazillion of resources to learn from, such as Facebook Blueprint.

Before running any Facebook Ads, make sure to install the Facebook Pixel for tracking.

Use Dynamic Ads
Do you know how Amazon is haunting you across the web with a product you've looked at for just one second? That's precisely what you can do on Facebook.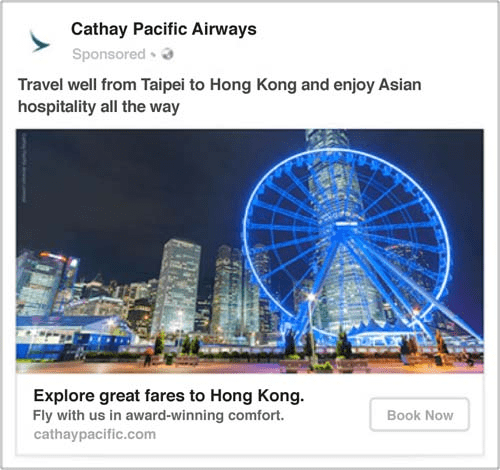 With Dynamic Product Ads templates, you don't have to create dozens of ads for each product. Instead, create a model that will pull up images, names, pricing, and other information from your catalog. It's especially helpful if you have hundreds of products in the store.

Use Carousels
With carousels, you're able to showcase multiple products in one single ad.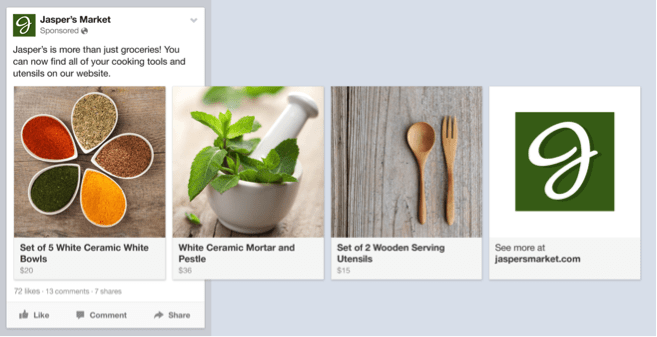 Adobe discovered that their customers experienced:
A 50% to 300% increase in click-through-rate (CTR).
Up to 35% reduction in cost per click as a result of higher engagement.
More efficient cost per acquisition.
Run Retargeting

72% of online shoppers on average abandon their carts without completing a purchase. Retargeting can bring a significant part of these abandoners back to complete their purchase. I believe that not retargeting your visitors costs you conversions and sales.

Instead of trying to convince new people to come into your store, all you need to do is convince the ones that have almost purchased.

#6 Send products to Influencers
The internet is packed with influencers, bloggers, journalists, entrepreneurs, and vloggers with a broad audience in particular industries. Many of them have a significant presence on social media. They can offer you a gateway into a new audience.

You have to spend money to earn money. Here's what you can do.

Find 100 influencers on Youtube and 100 on Instagram. Then, reach out to all of them in private and ask if they'd be interested in reviewing your product that you can offer them for free. It goes without saying that you need to reach out to relevant influencers.

Sending a free sample can raise the awareness of the industry-related audience and allow you to get more sales. It's hard to estimate how successful this idea will be. It depends a lot on the product, niche, and how you're pitching it. Hopefully, it will work!

Here are a few other tips:
Take some time to get to know them
Make sure you speak "their" language
Personalize your pitch
Don't push
Be short and tell them why you've reached out to them
Show that you appreciate their work
Be concise and to the point
These are some of the main mistakes many beginner entrepreneurs do
Too many messages/mails
Having an unclear ask or being broad
No clear goal
Failure to build a relationship
Using a vague template
No follow-up emails
If you sell makeup or fashion apparel, ask influencers about their favorite shade or size, add a personalized card when sending the sample and a "thank you" note. Other brief details to personalize this experience and make it more memorable are highly encouraged. 
Also, you can use this moment of collaboration to do a short interview with the industry influencer. It will strengthen up the partnership and is a win-win situation. Be creative. Instagram Live is an excellent place for that.
Here's an article to know more about influencer marketing.
#7 Design a Beautiful Store Experience
In the age of digital visual storytelling, it's so essential to create a delightful experience. You can see that in all these stores trying to make an excellent first impression on you. When entering the website, visitors need to grasp your brand at a glance and navigate through the store.

A simple page with a minimal design focusing on product photos, sales and discount coupon codes, Lavish Alice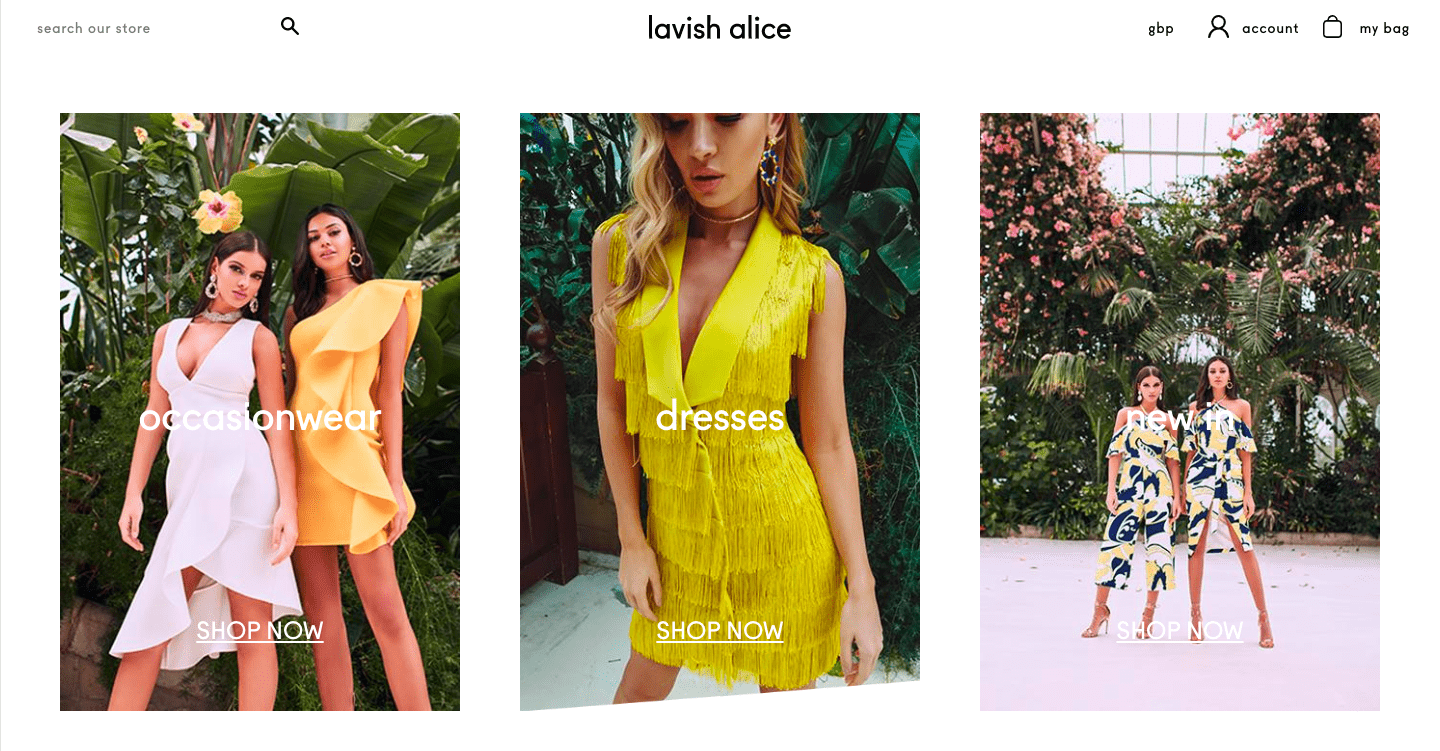 Another great example from Pretty Little Thing.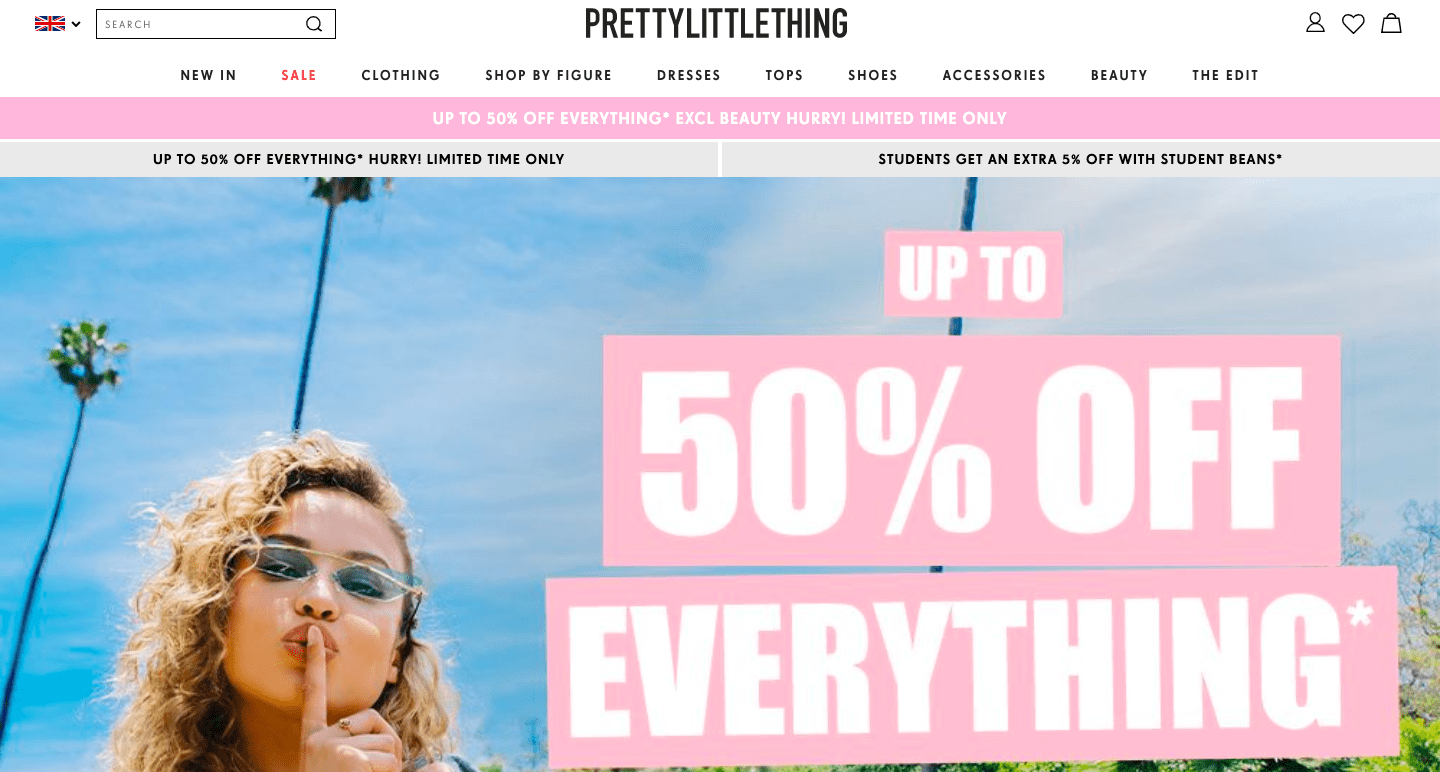 Anine Bing features things that her targeted customers are interested in: a healthy lifestyle, fashionable outfits, and a peek into her personal life.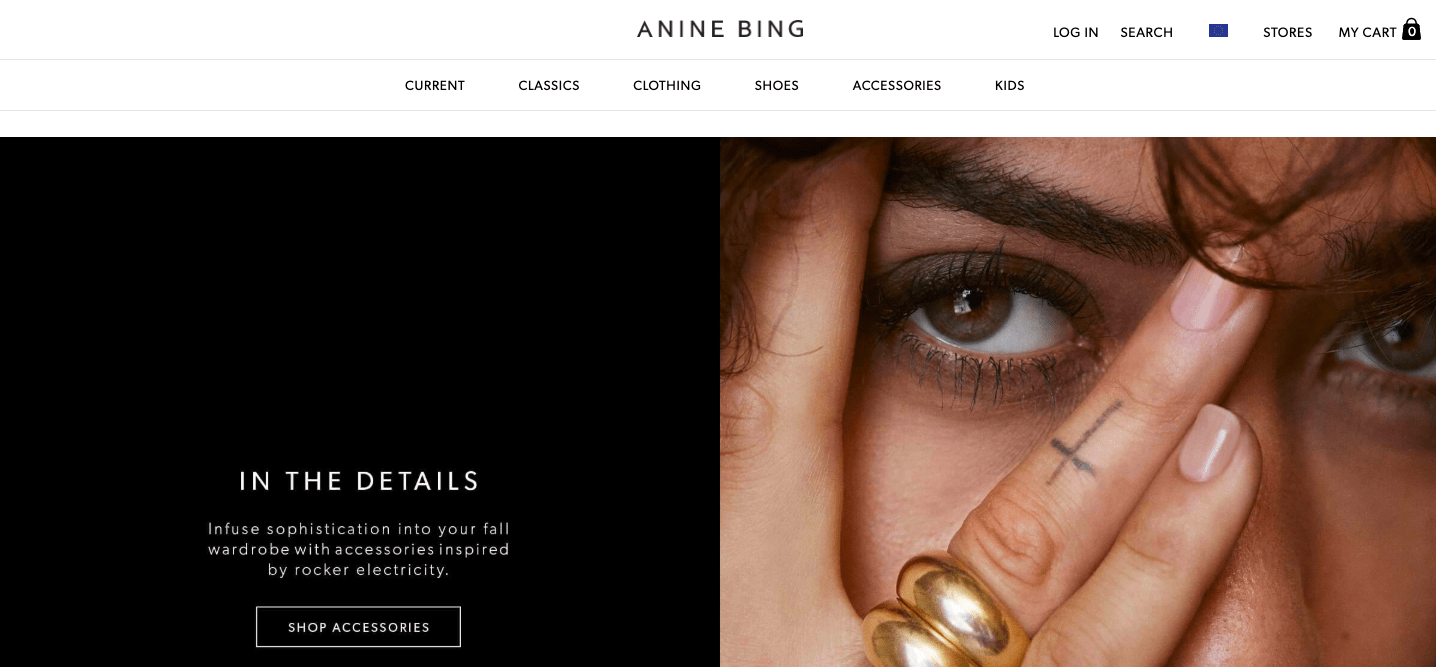 In conclusion
I know that starting is hard, and getting the initial traction requires an incredible amount of work. When it comes to eCommerce stores, it's hard to start with zero investments so you'll need to budget not only store building, also design, promotions, link building, giveaways, ads, and other plugins to improve the shop experience.
Of course, don't stop learning. If you ever need help from like-minded entrepreneurs, here are a few resources:
Over to you.