No doubt, growth is vital for a startup. But expanding your customer base is not the only way to get established on the market. In the situation when resources are limited, a well-thought retention strategy can translate into acquiring new clients and increasing company's revenue.

According to a study by Bain and Co., even a 5% rise in customer retention can boost a company's profitability by 75%.  
Satisfying the needs of existing customers has more chances of a repeat sale, upselling or cross-selling than trying to market to a new prospect.
Gartner Group study cited by Forbes indicates that 80% of a company's future profit is likely to come from just 20% of its active customers.
Moreover, your happy customers will become your brand's advocates. Word of mouth and customer referrals are an extremely powerful and budget savvy way to gain new customers.
So how can you boost your customer retention?
1. Keep in touch after the sale. If you don't hear from the customer, it does not mean everything is running smoothly. One day he/she can just silently walk away. Be proactive and ask them how it is going, whether they are they enjoying the product and need any assistance.
2. Deliver not just good but extraordinary customer experience. Your market segment may already be flooded with good solutions similar to yours so the quality of your support can be a game changer, especially at the beginning of your startup journey. Growing a startup and constantly providing an extraordinary customer experience is hard. Many founders give up on that, but those who persevere – inspire us big time.
Stick to your promises. Define your clients' expectations from the beginning and live up to them.
Fast response time. Check out competitors' customer support and make sure your response time is the shortest.
Ease of contact. Make it ridiculously easy to reach you. Consider implementing a one-click support with a live chat software so customers won't need to search for numbers, names, or addresses.
3. Hook customers with valuable content. Start a company blog and pack it with useful tips and information that might interest your target audience. Don't use it just as an advertising channel for your product.
For example, as a live chat software provider, we publish blog posts related to customer service, onboarding, startups, online sales and more.
Offer free books, webinars, and how-to guides. Those, again, should not be only circled around your product features, updates or company news. Focus on adjacent topics where your product might be applicable.
4. Let competitors' weaknesses become your strengths. Research your competitors' websites, social pages and review platforms related to your sector and take notice what customers complain about. Then make sure that the corresponding aspects of your product or service are impeccable.
5. Keep customers excited with the loyalty perks like discounts, premiums, giveaways, freebies. Offer promotions and add-ons, implement loyalty and incentives programs.
Also remember about small, nice gestures, like birthdays cards or small gifts. Show appreciation for your key customers by inviting them to a party or to your next beta product launch.
6. Deliver anticipatory customer service. Foresee potential problems or inconveniences and prevent them from affecting your clients. For example, send a reminder a certain period of time before a customer's monthly payment deadline to prevent his/her account from getting suspended. Notify your customers in advance of the hours when your site is going to be under maintenance, etc.
7. Make your customers feel partners, not consumers.  Modern customers hate to be treated like cash machines. Encourage suggestions and ideas so that your customer will feel like a product head who is not just using the software but also contributing to its value.
8. Create a positive environment. People should not hesitate a second before contacting you. The interaction with your support team must be predictably smooth, pleasant and friendly. When hiring your support members pay attention not only to their technical competence but also to such qualities as empathy, patience, emotional balance and positive outlook.
9. Have company values that your customers can associate with. As much as people cling to charismatic personalities, they also love companies whose philosophy resonate with theirs. What does your business stand for? Do you have a mission? What distinguishes you from the crowd in terms of the company values and culture?
10. Build a community. Start a Facebook and Twitter page and encourage discussions, comments and questions, and shares.  Challenge customers with contests or quizzes. Notice the most active users and acknowledge their contribution.
Consider creating a VIP club, like a closed Facebook community. Think of the tangible benefits you can give your VIP members, like concierge customer support, early access to product updates or invitations to special events.
11. Be quick in admitting mistakes and thank for pointing out to them. Be smart in reacting to complaints and win over the customers' loyalty by recognizing your mistakes without trying to wiggle out from the responsibility. That makes a huge impression and maximizes the bad customer feedback you receive. Of course, don't forget about resolving any deficiencies asap.
12. Become a trusted advisor to your customers. Provide customers with full guidance on how to use your product specifically for their business situation and goals. If necessary, schedule a training session and offer all the necessary tools to help them succeed.
13. Detect those who are likely to slip away. Observe signs of potential churn before your active customer turns into an ex-customer. Notice rarer visits, fewer page views or shorter time spent on the site or app, the increased time lapse between visits, the rise in complaints, lower response rates or open rates to your e-mails.
To save such customers, get in touch and ask whether they need any help. Consider sending tips-and-tricks newsletters, event-based win-back emails or treating them with a promotional offer or a discount.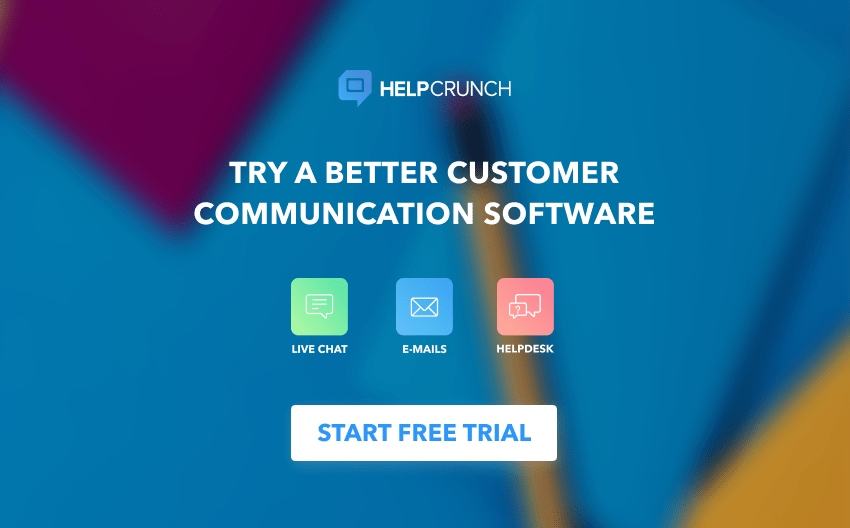 Read also
Customer service
Technological progress made every aspect of our life and work way more convenient. Customer service is no exception. Check these 6 hot customer service trends to jump on the hype train.
Customer service
Check these 7 elements of topnotch customer service management to make sure you're nailing it.
Customer service
Next time you feel frustrated at your job, just check these 12 all-too-familiar customer service memes and see that you're not alone.