How to Build Better Customer Relations: 7 Insightful Tips
Cultivating customer relations can be a baffling problem. But not after you read this piece! This fresh article features 7 vetted tips on how to build customer relationships and make progress.

Modern consumers take an interest in advanced product features, how you sell them, and what happens after they buy stuff. They're the driving force for brands today with a much greater impact than ever.
54% of clients have higher expectations for customer support than in 2019. And now, businesses struggle to create the best experience after every interaction.
To hit this target, many brands build customer relations. In case of success, there's a chance to succeed in loyalty and retention. So, how to do just that? This answer (and not only) is attached to this article.
What are customer relations?
For starters, let's add a pinch of theory.
Customer relations describe the relationships that a business has with its clients and the way in which it treats them.

Colins Dictionary
Customer relationships involve marketing, sales, and customer service communication. They are all about the way a company engages people: either reactively or proactively. The first option is responding to complaints reported by clients. And the latter is providing information about products, addressing questions before they even arise. This helps shape a long-lasting impression and build strong customer relations.
What is the purpose of such relations? It's out in the open: to create a mutually beneficial connection that will last even after the initial interaction.
How to promote a strong customer relationship?
It's important to understand some factors influencing customer relations. To put it bluntly, it's not enough to woo a client with timely assistance once. Here, everything boils down to a separate approach that needs to be regularly refined. Time to set about 7 ways on how to build customer relations like a pro.
#1 Provide self-service
Over a third of clients say that their biggest problem when contacting support is the absence of a representative. If your business struggles with the same, a self-service knowledge base may clench the matter.
For instance, with a knowledge base integrated into the chat widget, you can ease your customers the pain of waiting for the answers for hours on end. They can search for the solution right from the widget.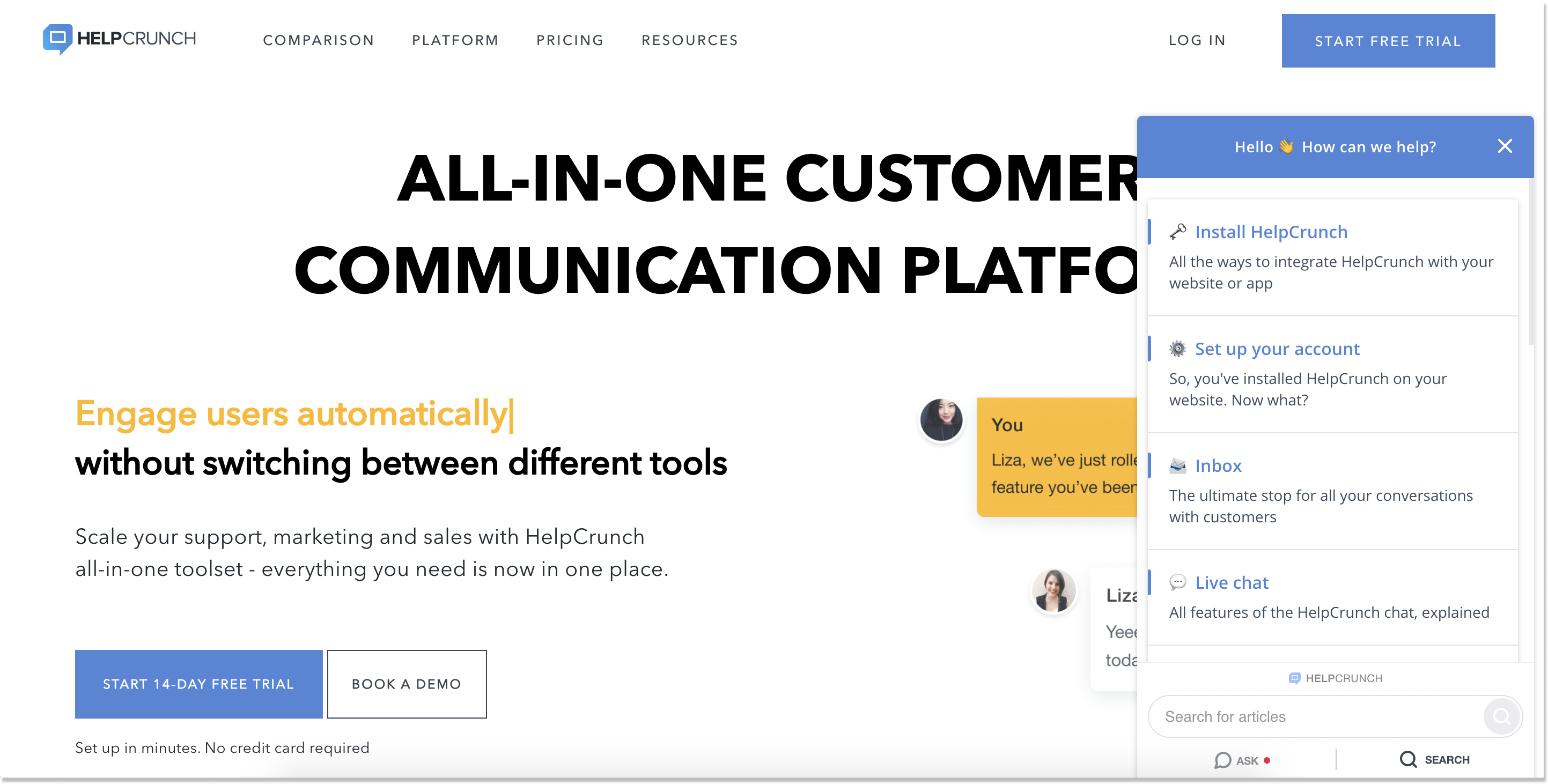 Shape a helpful and easy-to-navigate recourse center so that people can find their sought-after answers any time they want. Don't forget to add structured and interactive content (images, explanatory videos, how-tos, etc).
While technology may be of use and alleviate stress for a team, it won't substitute valuable personal experience. Human interaction is crucial to building good customer relations.
#2 Go omnichannel
Your business philosophy is keeping a client waiting to handle an issue? Then you're on the way to killing your good customer relations. People usually crave the answers right away. That's why speedy solutions to their problems are the very thing.
An omnichannel customer communication platform can be your best shot. From now on, there's no need to get distracted on a pile of channels. Everything from live chat to email and knowledge base is rolled into one dashboard. Your team is able to deal with several chats simultaneously, help clients in real time, and track their behavior for future activities. As a result, users get timely support and lasting impressions.
#3 Spare client's time
A customer is always right. They usually mind waiting for their question to be answered hours on end. In today's digitalized era, everything revolves around convenience, fast and advanced solutions. With the abundance of modern customer service tools, it's possible to deliver the quickest response.
A company may face busy hours. Not to destroy everything, talk to people. Walk them through the waiting process and assure them that your team will be back in a moment. Speed up a conversation with canned responses. These are pre-made answers that can be used during a chat to automate the most repetitive queries.
#4 Invest in staff training
Building customer relations is impossible without one more aspect: specific qualifications. It's not only about a sold product, but it's also about a service agent who interacts with a client. A service team should consist of highly trained professionals passionate about what they're doing and motivated to bring people the greatest service. That's why investing in customer service training will eventually add value.
Support personnel should be clear on the company's goals and values to assist clients. Organize regular meet-ups where you can discuss the most interesting cases and puzzle them out together. Or let staff attend workshops where they can train essential skills.
Companies that snowed under complaints can also utilize various customer communication tools to create good customer relationships. They are perfect for monitoring client behavior and maintaining satisfying experiences.
#5 Choose personalization
Who doesn't want to feel valued? Your customers do. Quality products aren't the only criterion that makes a business thrive. It's a special treatment that contributes to customer satisfaction. So, don't take your clients as people who just want to buy something: treat them as individuals and provide them with personalized customer service:
Know their names: our brain activity increases when we hear our name. That is, calling people by first-name will do for them to feel appreciated.
Step up your efforts: a simple trick that will bring you and your clients closer is showing extra care. For instance, send a birthday card or a thank you letter — they will love such a gesture.
Keep chat or order history: if you know what a client has bought recently or what the conversation was about, offer them tailored deals.
#6 Be positive
Customer service is unpredictable. There are different people with various tempers. But not to undermine your relationships, always stay positive. You're supposed to help people without focusing on someone's bad mood. Bear these simple steps in mind:
Use positive language: eliminate negative words and avail of affirmative statements (sure, excellent, definitely) instead. Besides, show empathy to create a friendly environment.
Deliver more than you promise: exceeding customer expectations can make all the difference. In addition to just solving an issue, invite a client to a webinar or offer them a free product upgrade: a rewarding attitude will be around the corner.
Be considerate: it's like putting yourself in the shoes of customers. This will help know what they usually face and what solution would suit them best.
#7 Create loyalty programs
How to build a strong customer relationship and make brand advocates at once? Try to introduce a loyalty program to get more purchases. Give clients points for staying long with your company or encourage them with small gifts. Plus, teaming up with another company can be an effective way to grow your client base. By creating such coalitions, you can offer co-branded deals that are of benefit to both you and your customers.
For instance, if you're a member of Starbucks star-based loyalty program, you can get some free drinks and food. Everything a customer has to do is download the Starbucks app or sign up online, add some money, and scan it upon checkout. With each purchase, a person gets a star for buying a beverage or food. Such an approach not only helps build good customer relationships but also makes for increasing sales.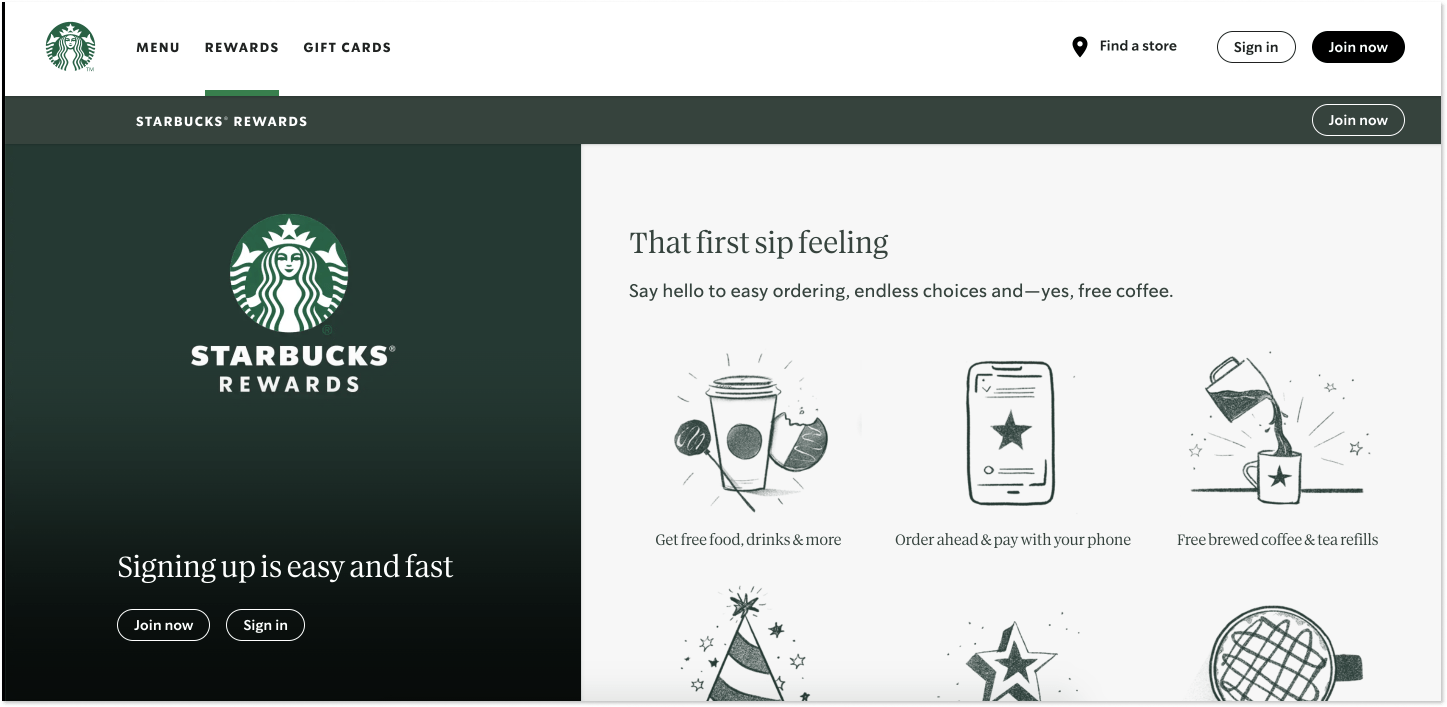 The power of life-long customer relations
Now that you know what this is all about, time to mark out two major benefits positive customer attitude might give you:
Word of mouth
If you build strong customer relations, it will drive more clients without even increasing customer acquisition costs. 92% usually trust recommendations from their family and friends rather than advertising.
In times past, winning fame was challenging. However, there's the Internet today and one happy client can bring dozens of new ones through reviews and social media. The news travels at lightspeed, so building customer relationships can have an immense advantage just by the testimony of one client.
Let's borrow the experience of Coca Cola. This world-famous company has faced many ups and downs at taking people by surprise. They printed common names on bottles to inspire everybody to buy Coke. Coca Cola also created a special hashtag. This trick revived sales and made customers share their photos with personalized Coke on social media. This is what I call building lasting customer relations.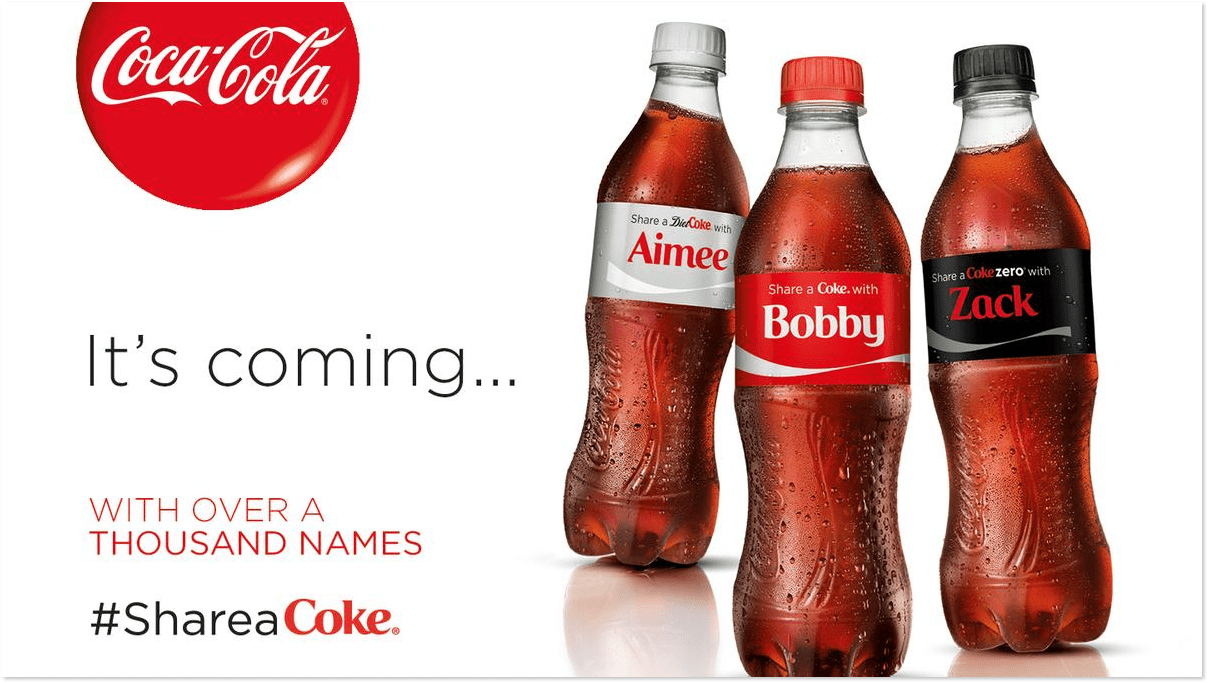 Customer retention
If you think that retaining customers is ineffective, well, it's not. If you build bridges with them that result in satisfaction even after their first chat (and there's a correlation between satisfaction and retention), it'll make them come for more. This is likely to propel the growth of your business.
61% of users won't buy anything from a company with poor customer service. Whereas, 60% claim that they will deal with a brand even if they're treated not to their best advantage. The key point here is that clients know when you're genuine and ready to demonstrate a dedication to their needs and demands. Consider these things to reduce customer churn and build good customer relations.
Bottom Line
Believe it or not, customers are the heart of any business. As you see, to build customer relations, you need to be in the know of marketing, sales, and support processes. So, keeping that fine balance should be the top-of-mind priority. If you make relations strong, people will trust and appreciate you more.
Think of all the benefits you're about to enjoy. All in all, your client base will be much bigger. Also remember that such things as staying positive, going the extra mile, investing in your staff, choosing fast and advanced software are going to make the difference. Sign up for HelpCrunch, try its cutting-edge tools, and build customer relations for a lifetime.