Categories: Travel
Rekola is a bike-sharing company that was established in 2011 in the Czech Republic as a community project. By 2021, it grew to an international organization offering bike-sharing stations in 4 cities across the Czech Republic and 1 city in Slovakia with 2000 bikes in total.
Just like other modern vehicle sharing companies, Rekola developed a handy app that helps you rent a bike in seconds. You just scan the QR code on a bike's basket, get a combination of numbers to unlock, and the bike lock opens itself automatically. Then hit the road!
In case some issues occur, long phone calls would seem weird and cumbersome. This is when HelpCrunch enters the picture. Rekola uses its live chat feature to provide instant help to users inside the application.
The Challenge
Previously, the team behind Rekola didn't have a chance to use any similar to HelpCrunch solution. The brand mainly supported customers via email and phone.
Soon enough, they realized that calling customer care and waiting their turn was time-consuming for the users.
As Rekola is a mobile application, customers expect to rent a bike in a few clicks. That is why delivering assistance right inside the app seemed kind of logical to the team. This way, the users don't have to leave the app, switch to another website, search for a phone number, and totally forget the original question they had.
We had a call info line that we wanted to get rid of and have everything online in the chat. So, that was the reason why we switched to HelpCrunch.

Jan Střecha, Marketing Manager @ Rekola
The Solution
Before starting out with HelpCrunch, Rekola wanted to find customer communication software that would allow them to fulfill several goals:
Provide proactive customer care;
Reduce the number of phone calls;
Have an in-app chat so that the users can reach out to Rekola's customer care team directly without bouncing to email, Facebook, or other social media.
The guys set out in search of the perfect option. By trial and error, Rekola came across HelpCrunch — a one-stop platform for building customer relations with live chat SDK being its flagship feature. This is when the solution was self-evident.
Sure thing, Rekola weighed all the pros and cons (spoiler alert: the pros outweighed in the long run 🙌). The winning arguments that made HelpCrunch stand out from the crowd were:
Price: HelpCrunch is way more affordable than the fair share of its competitors;
Integration: It was super easy for the Rekola devs team to get up and running with the HelpCrunch SDK kit;
Unified data storage: Thanks to the HelpCrunch help desk feature, the user data such as email, phone number, location, to name just a few, is always at support reps' fingertips;
Note sharing: To always know the problem a customer experienced before, it's possible to leave a note for a colleague and be up-to-date.
The Result
A while back, when Rekola's users had immediate bike-sharing problems (vehicle doesn't get unlocked, no unlock code, etc.), they had to call the client care team.
With HelpCrunch, the number of phone calls decreased and the overall customer satisfaction and retention level skyrocketed. Besides, such a massive result in customer satisfaction brought about higher LTV which is crucial for mobile applications.

Now, Rekola has 12K online reviews on the App Store with an average rating of 4.9/5. Their rating on Google Play is 4 out of 5 stars. Here is their users' honest feedback about how Rekola's support operates: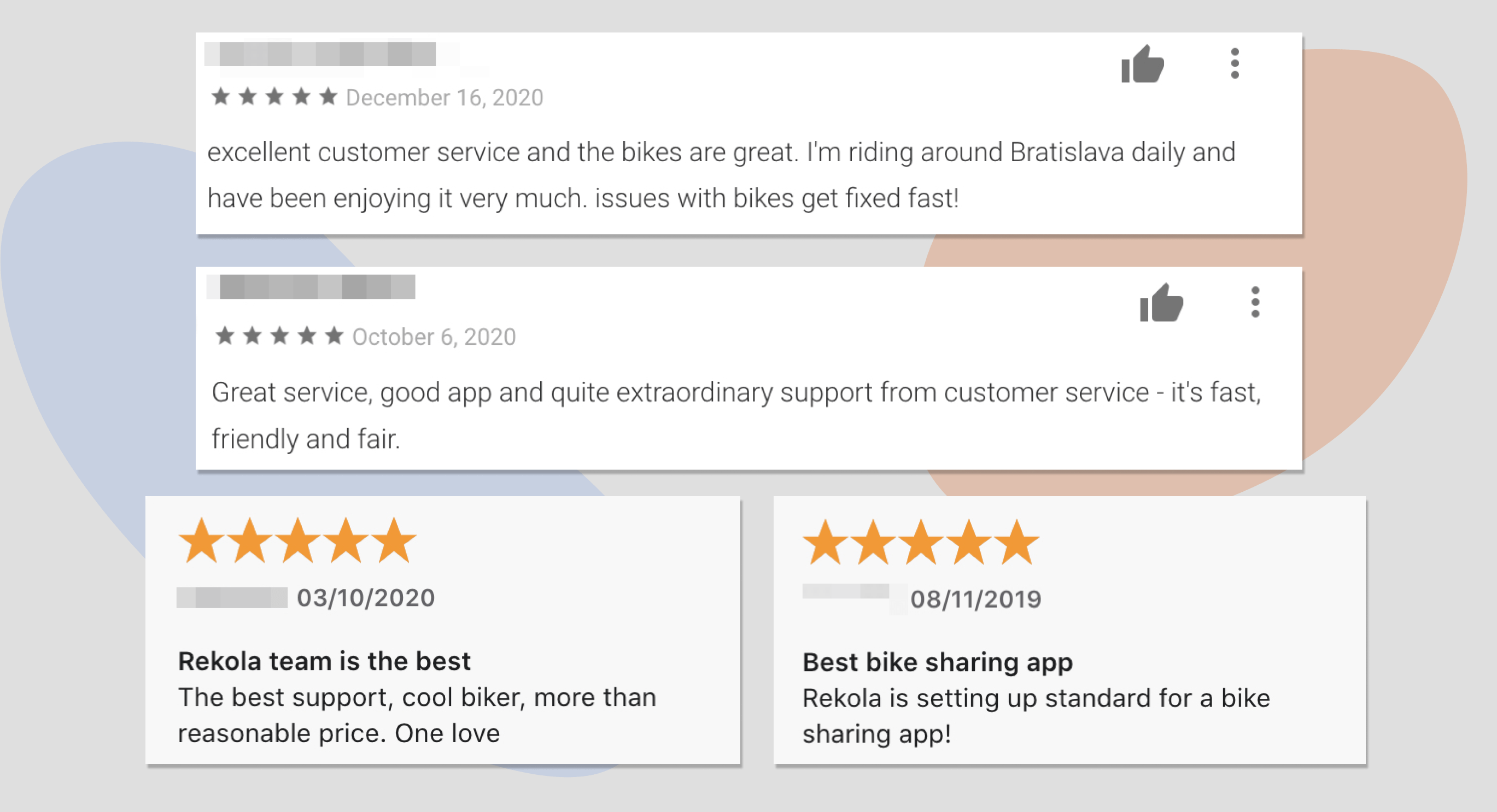 We think HelpCrunch is an awesome tool. It was pretty simple to connect to our system which is a huge plus. Besides, it's great your customer care really helps our customer care when we need it. We love it!

Jan Střecha, Marketing Manager @ Rekola
Final words
All in all, Rekola found its steady and powerful solution for delivering instant and professional assistance to its users. Everything worked out just fine: affordable price, hassle-free integration, and rich functionality.
To enjoy the same benefits, create a free account with HelpCrunch. After a 14-day trial (no card required), you might want to stay longer and see some more of the toolset.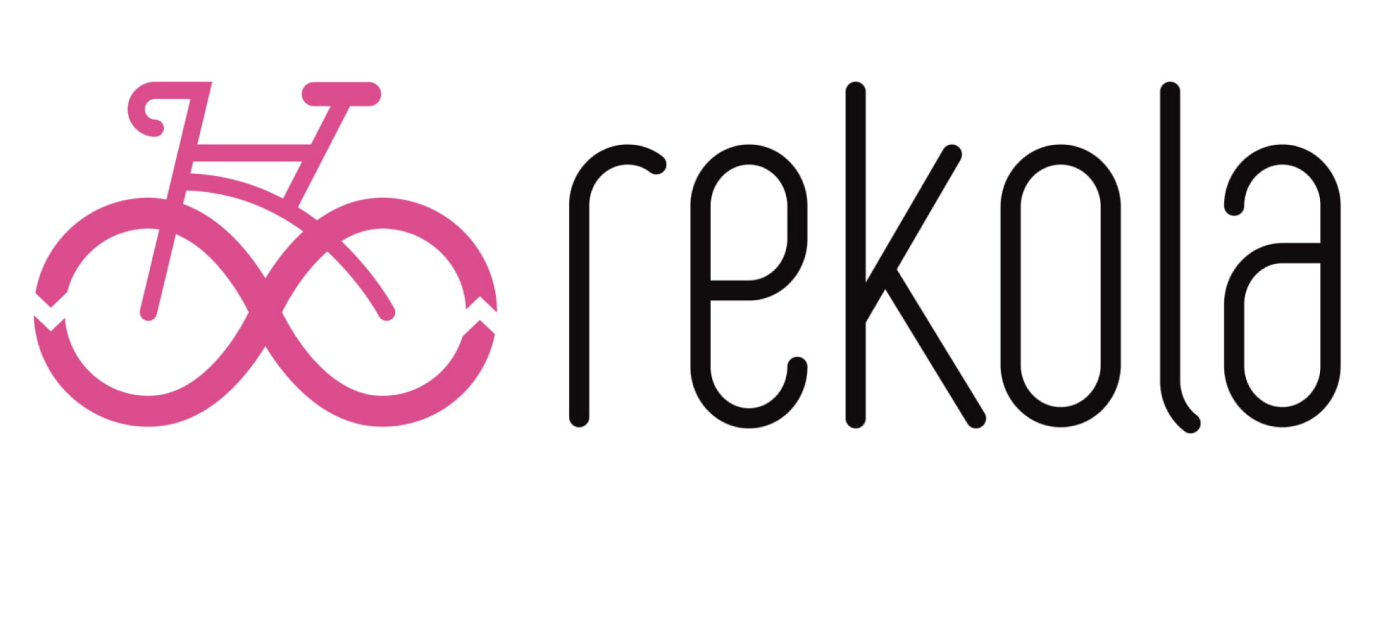 Rekola is a bicycle-sharing company with bike stations scattered across the Czech Republic and Slovakia. To rent one of Rekola's bikes, all it takes is to scan the QR code depicted on a bike's basket with your smartphone.
Key features used
Live chat SDK