Top 15 Tips for Customer Service in Real Estate to Thrive Your Career
On a mission to improve your customer service in real estate? Then you will definitely benefit from this article with over a dozen top personal recommendations from real estate professionals.

Real estate is the field where customers expect top-tier service all around the clock. They are looking for a place to live, sleep, dream, work, and build their future. You can't stress enough the importance of this transaction, maybe the major one in their lives.
Considering the pressure, some clients feel a lot of stress and if you manage to become the one who takes it away, it's half the battle. Whether it's their first-time purchase/rent, or they buy/rent property regularly, it's essential you show that you care.
To put together this article, I've reached out to dozens of real estate agents and asked about their best-kept secrets in customer service. Generally, all recommendations can be cut into three main points: availability, responsibility, and knowledge. But it's definitely not all, and I am about to share some of the best tips with you here.
Let's hit the trail!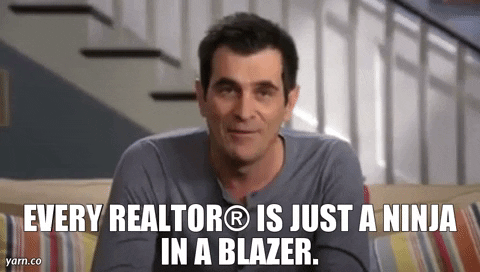 Top 15 recommendations for customer service in real estate 
Now, prepare a pen and a notebook, because we spared no time to create a comprehensive list of tips for you that you might want to take into service. Ok, folks, it's finally time to go through some real estate customer service ideas and get inspired.
1. Availability – the more channels, the better
Every communication starts with a channel. The more channels you have, the more conversations you might be able to start or go on with. When a potential customer lands on your website, they might want to get in touch with you right away to discuss the details. The moment it happens, 79% of users prefer the live chat channel due to the fast support access. 
Others, who are not in a hurry and want to take things slow, might email you. Another part of the audience would search for a phone number to hear your voice and make sure you are a reliable person.
Here is quick advice from Robin Antill, Director at Leisure Buildings: 
"Giving your consumers extra ways to contact you is one of the top customer service advice. Online communities like social networking sites and live chat may be used to interact with clients in addition to more conventional ones like phone and email. Offering your consumers wonderful experiences is made possible through multichannel assistance. Learn which communication channels your clients prefer, then make efficient use of those channels to boost engagement and deliver superior service."
2. Credibility – quickly connect a customer to a real person
Real estate clients have to be on the lookout for scams, hence they often prefer to talk to a real person right away just to make sure that this agency is credible. Therefore, if you provide a chatbot solution on your website, make sure your bot offers a speak-to-an-agent option.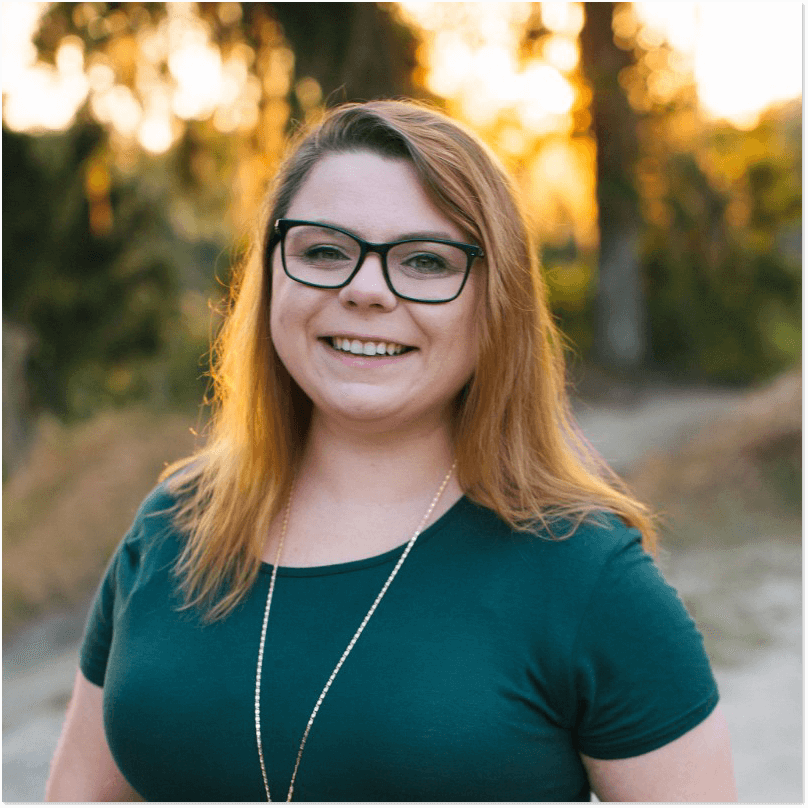 "In real estate, in particular, where scams are prevalent, renters are looking for immediate communication from a representative. Our strict 24hr policy insures that if anyone ever submits a request for information on a property, the first communication must always be via a phone call. Personally, whenever I call tenant leads, the first thing I say is "Hey XX, my name is Jordan with Victory Property Management. I saw you had some interest in our home at XX. I was just calling to see if you had any questions, were interested in touring, and to let you know we're real people!" 
You'd be surprised at people's reactions when they hear my initial speech. It's important to give your customers a sense of security by providing your name, and information about the home they were searching for, and always reassure them you're a real company."
3. Connectedness – keep all customers data organized under one roof 
In real estate, a forgotten name, birthdate, or any other essential information about a client can become a once-and-for-all dealbreaker. It immediately ruins your image as a caring professional that approaches clients individually.
One of the ways to avoid the embarrassment of mixing up information, it's a help desk. Simply put, it's a tool that helps you manage interactions with customers across different channels. It stores chat history and other important details. Thanks to a customer database, you always have access to each piece of essential information about this particular lead while chatting with them.
For example, I can recommend the HelpCrunch platform, its set of features embraces live chat, chatbot, knowledge base, popup builder, email marketing capabilities, and a shared inbox. It's a great solution for omnichannel customer support to show your clients that you care.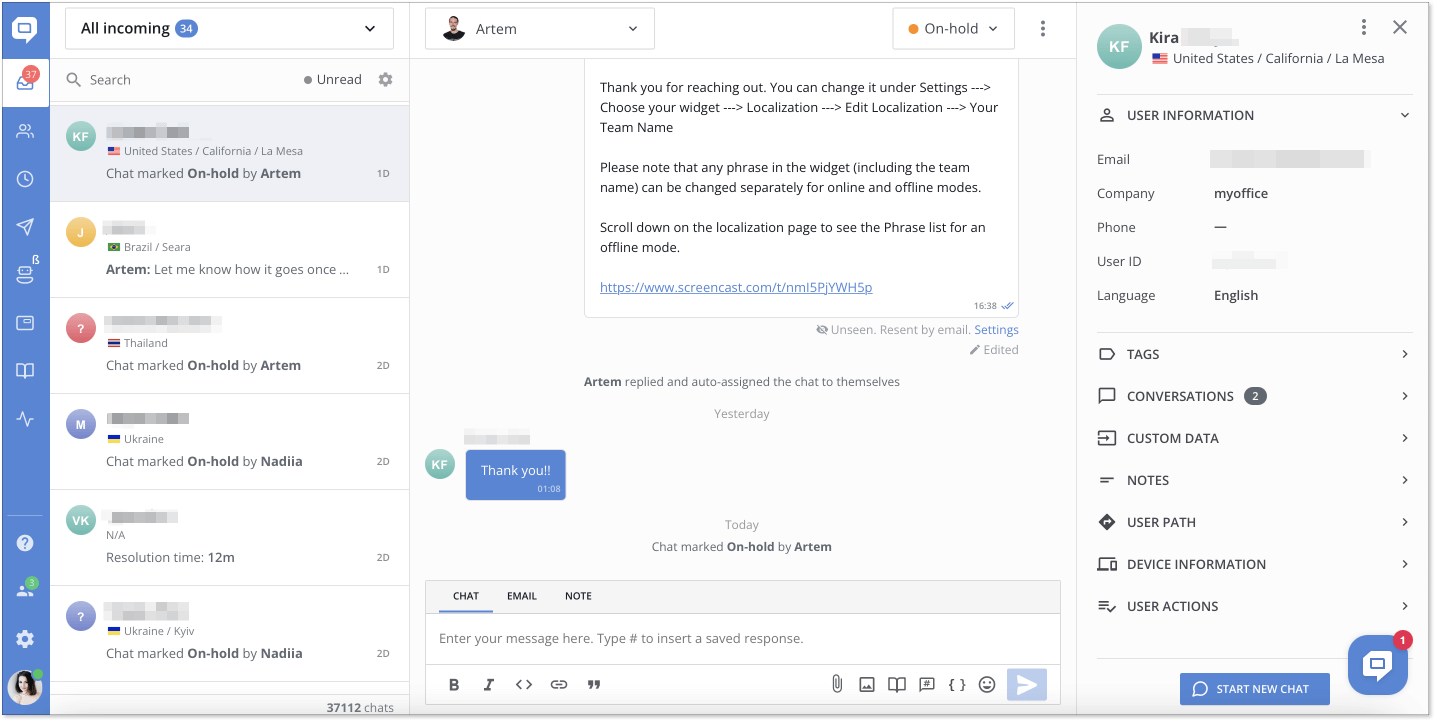 Robin Antill with Leisure Buildings adds to this:
"You face more obstacles as you add more channels. It can be difficult to manage several channels on different platforms. Bringing together all channels onto that platform is the best course of action. The single initial contact (SPOC) including all incoming client communications is the help desk software. You will therefore be able to handle all discussions under one roof, regardless of whether a customer delivers an email or opens a ticket over your help center page." 
4. Responsiveness – pick up the phone and respond to the message
Real estate customer service can be tricky regarding a work-life balance schedule. Even if it's after hours, and you just want to turn off the computer and snooze calls on the telephone, your clients might not agree. Being responsive to your clientele at every hour of the day greatly increases the likelihood of closing the deal. It proves that you care, and they mean to you more than just regular customers to an average salesperson.
At the same time, nobody canceled burnout syndrome, so make sure you follow this tip right:
Clearly state your business hours on your website and business cards;
If you get a call while at the meeting, answer it quickly to let customers know that you return the call in the next couple of hours;
If you get a message when you are busy, drop a swift reply that you will look into the question and respond during the day;
Set up an offline form in your live chat website widget, or use a chatbot to accept queries 24/7;
When it's after-hours, send customers to an autoresponder that shares information about your schedule.
The point here is not in the immediate provision of helpful information, but in the very fact of replying. It's always better to drop a short message than ignore the call or text altogether.
Sam Tabak, the director of business development at MySpace NYC confirms the point: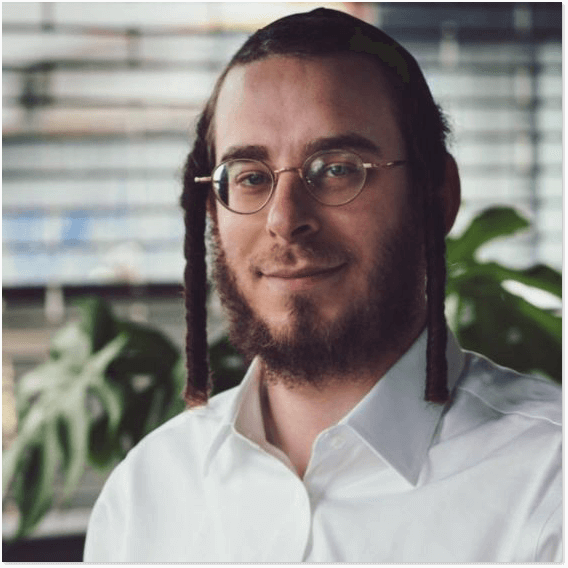 "Real estate customers now want faster service than ever. (Faster than both their parents and themselves last year.) An hour is a year on the internet; a potential customer who doesn't hear from you the same morning or afternoon may assume you'll never respond."
And Deni Supplee, a licensed realtor and founder of SparkRental, says: 
"Never ignore. As soon as I receive a communication from a client, I will reach out. Even if it is to let them know I will get back to them soon. The worst thing I have seen in this business is a lack of communication. There is no real excuse. Between emails, texts, and phone calls, there should be no dropping the ball. It literally takes seconds to shoot a text or an email, letting a client know that I am busy but will contact them before the end of the day. It goes a long way."
5. First impression – nail it for the good of customer service
Do you know that it takes just 27 seconds for people to create a first impression about someone? The research revealed the key factors to a positive initial idea of a person and found that smiling, being polite, smelling nice, being a good listener, and making eye contact top the list.
Keep this research data in mind when welcoming clients at your office or meeting up for lunch/consultation.
In case, you are using a live chat on your website for the first-time communication, create a particularly well-engineered welcome message so that it wins over users the minute they see it. 
Justin Sisson, a real estate consultant at Bickmore & Associates Realty LLC, shares the company's approach for first-time meetings:
"Our brokerage takes a unique approach where we don't meet clients at the door to a home. We meet with our clients at our office and have what we call an initial consultation. During this, we outline the agenda and answer all their questions. We also have a set of surface questions that most realtors ask, along with a couple of questions designed to get layers deep on why they are in the home search in the first place. 
The more we know about our clients and their situation, the better job we can do leading, guiding, and advocating for them. During this, we also explain how we are different from other realtors in our marketplace. On top of all of that, we also set expectations with our clients. In our experience, getting everyone on the same page has proven to make our clients less stressed and more trusting during the buying or selling process."
Dylan Lennon, a licensed real estate broker in Asheville, shared what he is telling his customers during the first call: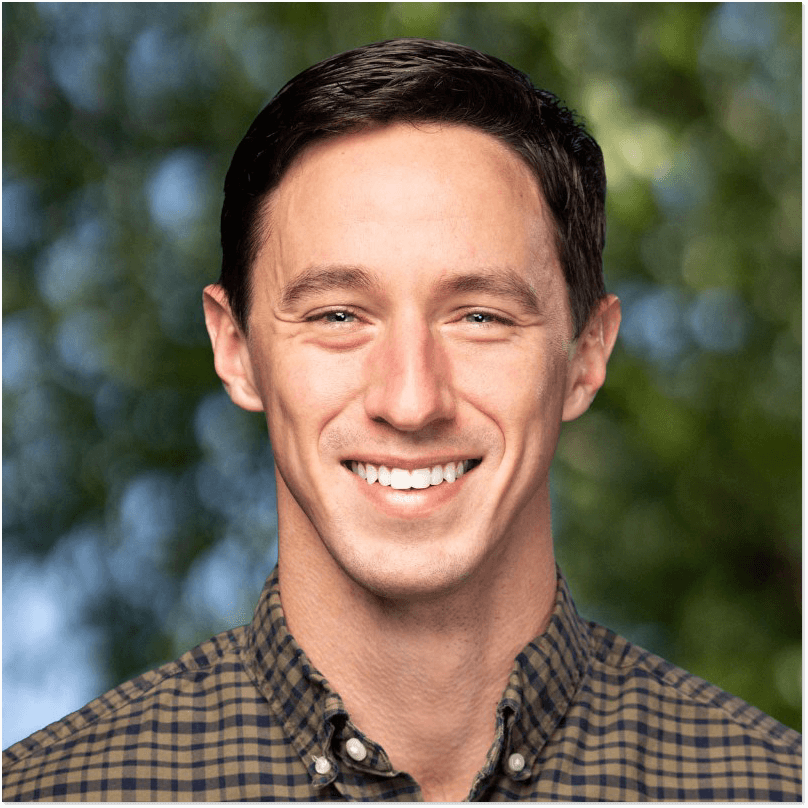 "On the very first phone call with my clients, I explain that they will always get honest feedback and information from me, even if it's something that they don't want to hear. Whether it's having to tell Buyers that they will have to up their budget to afford a certain area in my town, or having to tell Sellers that they need to declutter their home prior to listing, the result of being completely honest is that it saves everyone time and money."
6. Personalization – go in-depth and get to know your clients
Working for over a year and a half in a customer communication company where clients are the center of everything, I learned that personalization matters in every niche. Especially, if it comes to massive transactions like buying a property or renting one long-term. This is exactly the case when it is impossible to measure everything with one size fits all.
That's why realtor-client relationships usually include real-life meetings, during which a person can share their preferences and expectations, maybe even tell their story. Each detail, like a place of work, daily routine, and plans for the nearest future, can help an agent make wonderful recommendations.
Ryan Fitzgerald, a Realtor Magazine 30 Under 30 award winner from 2018 and the owner of UpHomes.com, shares: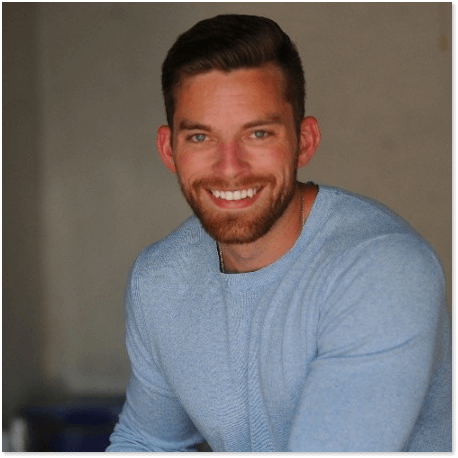 "One of the best approaches to take as a real estate agent is to get to know your clients on a personal level. If you can get to know them and their interests, you can help find them a perfect house for not only their needs, but also wants that they possibly wouldn't have even known they wanted on their own. 
An example of this is getting to know your clients and how they see their future in this future home you are helping them find. If you are working with a couple that plans to possibly settle down and are seeing kids in the near future, it is important to find a home that fits that. Some of these important aspects are finding a home in a good school district, as well as one that fits their wants and needs of transportation and hobbies. Also finding an area that is kid-friendly such as being close to parks and having a good family-friendly neighborhood. These are aspects they might not have thought of right now because it is not currently in their life, but it is part of your job to think about all aspects for them and their home-buying process."
7. Humaneness – put humans over houses
Even though it's really just your job and the way to earn money, even though deep inside you might dream of a beautiful vacation in the Maldives or a striving dance career, today you are helping people to find their new home. It's insanely important to acknowledge this responsibility here and show empathy to your clients.
You can do that in many ways, but the best time-tested approach is to listen to a person and give sincere advice. Remember that they are just human beings who madly rely on you in helping them to make an important life-changing decision. 
Billy Daniel, realtor and owner with NextHome Premier Realty in Russellville, says: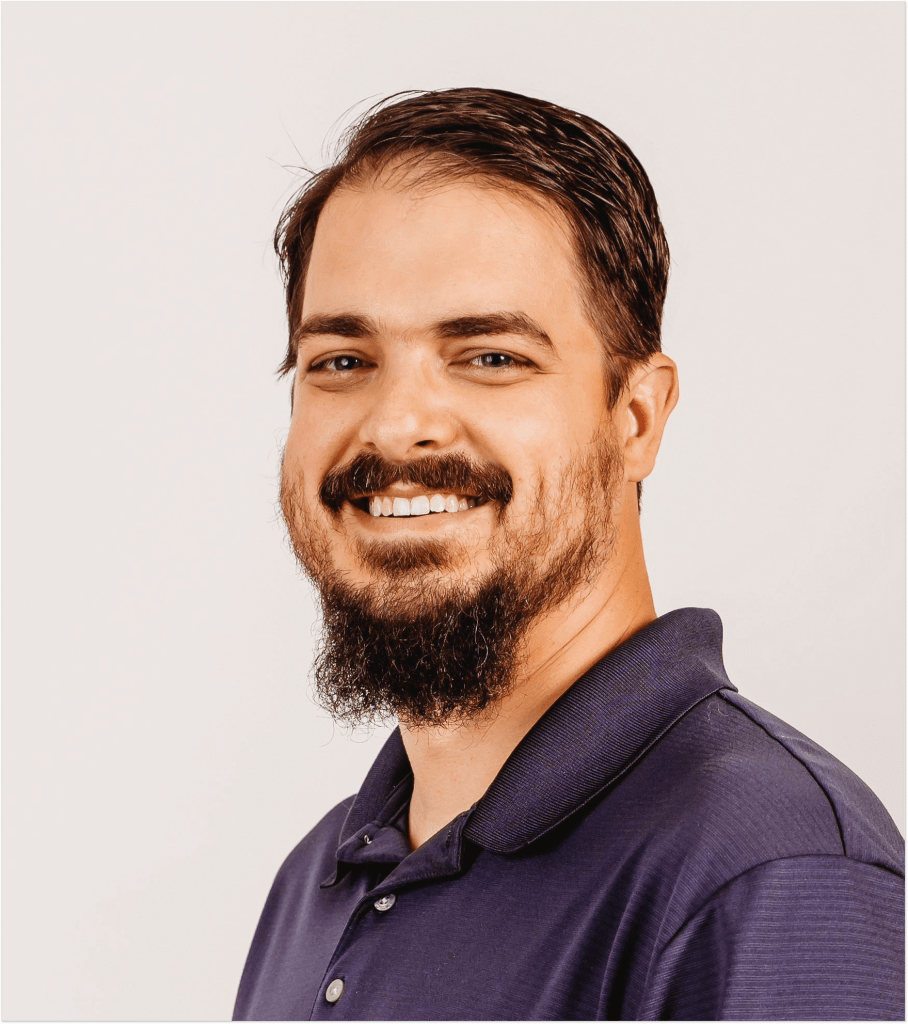 "The most important thing to understand when it comes to providing top-tier customer service is that your clients are regular people going through an irregular transaction. 
To them, they are making the largest purchase (or sell) of their lives. There's stress, heartache, excitement, exhaustion, frustration, and just about any other emotion, you can think of sprinkled throughout. 
It's important that realtors and other professionals help clients navigate these emotions and stay off the emotional roller coaster they are sure to be on. They will probably need help keeping the big picture in mind instead of worrying about a $100 repair that's not necessarily required. We have to remember to put Humans Over Houses and help them get through their transactions with minimal emotional highs and lows."
8. Honesty – nothing costs more than your reputation
One of the real estate customer service tips is honesty. It comes in as a natural continuation of the previous point. Putting customers first means being honest with them. For example, if you really want to sell this particular house, and you know that this first-time buyer is not mature enough yet to see all the pros and cons, your job is to clearly inform them about possible drawbacks.
It's better to lose this deal than your reputation. In real estate, reputation is your main investment. Just imagine, how impressed clients would be when they hear the truth from you, all good and bad, not just a shiny polished display case.
Apart from additional points to your karma, you will also get a grateful customer, and 72% of them will share a positive experience with 6 or more people. 
Corey Tyner, a real estate investor and founder of Buy Yo Dirt, knows what really matters: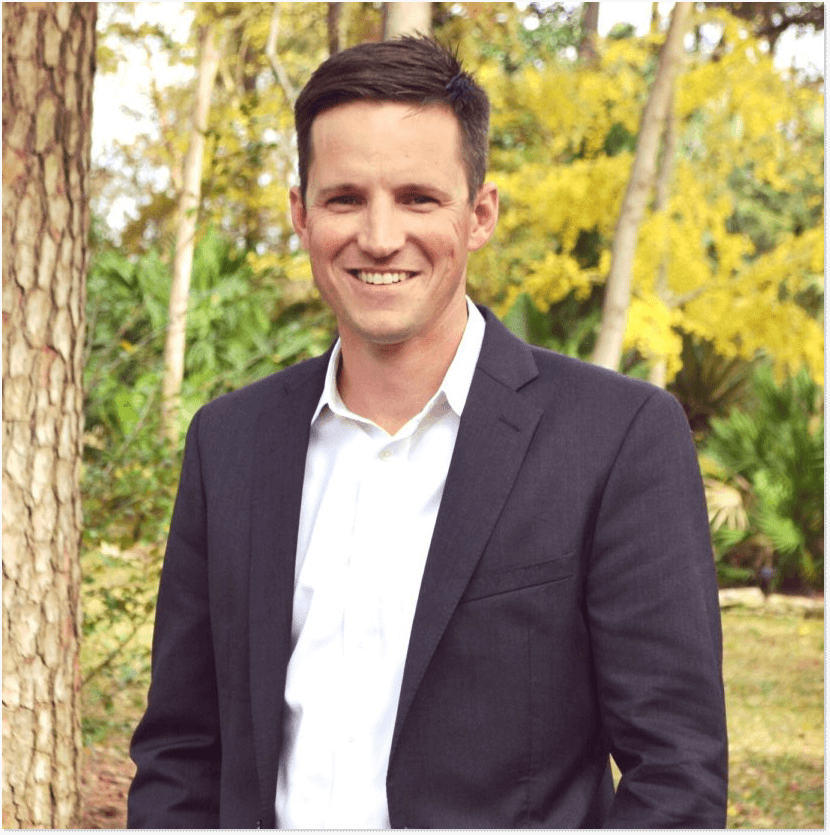 "I don't particularly appreciate it when individuals tell me endless tales about their agent's cunning. Honesty is essential. Even if my client doesn't like it, I'll still be honest. A few extra dollars are not worth my reputation. 
If I know, there is a problem with a house that my customer likes, I will let them know. When they make an offer, I'm supposed to stop talking, but that's unjust. The money being spent by customers is not mine. 
Additionally, just because someone has a preapproval for $300,000 doesn't mean they have to buy a home in that same range; if they fall in love with something for half that amount, I'll tell them to accept it. Instead of being that shady agent, I would much rather receive half the commission, a wonderful review, and referrals."
9. Trust – build personal connections with clients
Another integral part of customer service in real estate is trust. You can't make people trust you with huge amounts of money if there is no personal connection between you two. Building meaningful relationships is not an easy task, but if you put in enough effort, it can be extremely rewarding for both parties.
The better your ability is to win people over, the better your chances are to make clients trust you.
In fact, 86% of respondents confirm that in case of an "emotional connection" with an organization, they are more likely to continue doing business with it in the future. This underpins the idea that a good first impression and nurturing consumer relationships from the start can pay off down the road.
Jake Ramey, a realtor with @properties in Wisconsin, reveals how he is building strong relationships with clients from the start.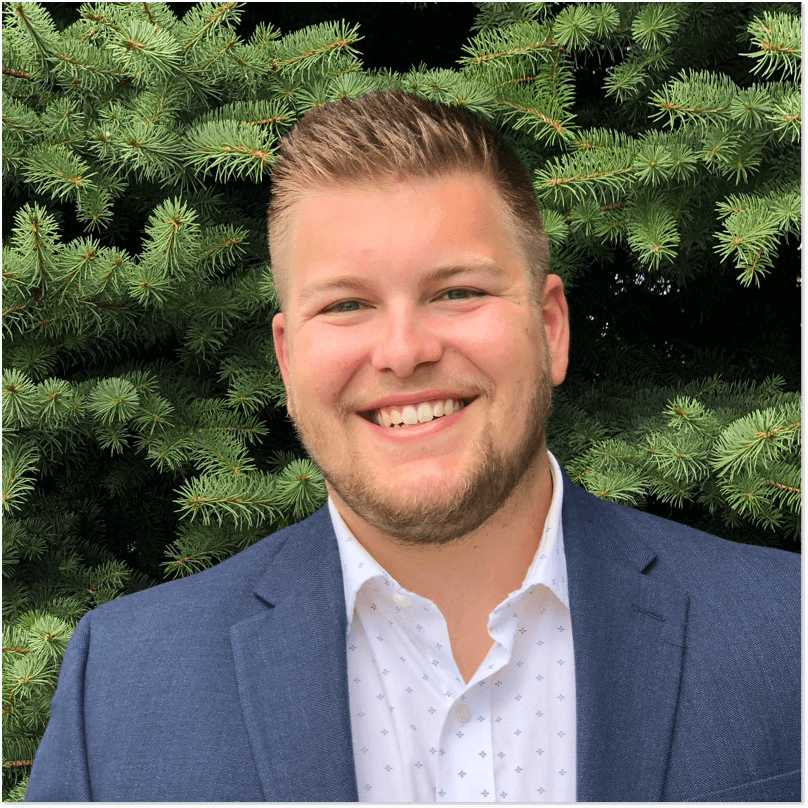 "One of my biggest passions in real estate is working with First Time Homebuyers. When a lead or a buyer reaches out to me, I always ask if they have purchased any property before. If not, I recommend we sit down and talk about what to expect throughout the whole buying process. 
Instead of showing them houses right away and having them just trust me through the process, I want to take time to educate them, prepare them, and set expectations for what is to come.
I advertise that I will take everyone out to lunch or coffee, answer all their questions, and then give them the option if they want to work with me or call up another agent. I have never lost a lead I sat down with in person. A couple of times the buyer has decided they aren't ready, but then I add them to my pipeline and market to them until they are ready. This hour or two of work beforehand has saved me 100s of hours of showings for buyers who got cold feet and decided to walk away." 
10. Information – share more details with clients 
Since clients are terrified to make this life-changing decision, keeping them informed about all the teeny-tiny details can help a lot. It will give them a feeling of empowerment over the situation and a clear head to make the right choice.
All too often, we assume that everybody knows what we know, that it's some kind of common knowledge. Don't let this false assumption rule out your communication with clients. They came to you for help and guidance, so be it!
Here is the tip from Randy Katakofsky, Associate Broker at Douglas Elliman Real Estate:
"When dealing with parties involved, I will always include the client in every email. There aren't any secrets."
Isaiah Henry, the CEO of Seabreeze, adds to this: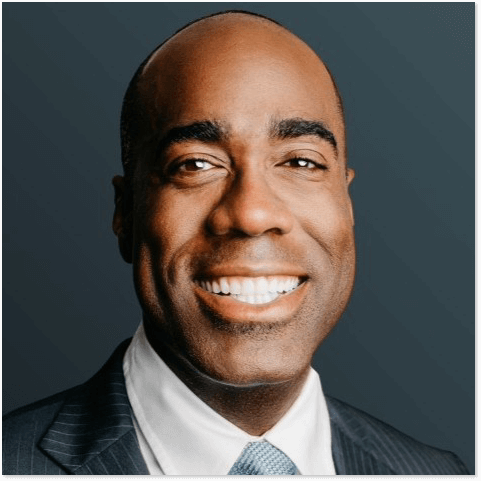 "Be transparent as much as possible. The more honest you are with your clients, the more honest they will be with you. In real estate, there are a lot of unknowns. The more you can peel back that curtain, the better. Our clients know that we're straight with them no matter what. Even if we have something hard to share, we share it rather than hide it. This builds trust and ultimately a great partnership between the company and the client."
Billy Daniel with NextHome Premier we mentioned before knows that updating clients can decrease their level of stress and increase their level of trust:
"I had a client this past summer who was purchasing their first investment property. They were nervous throughout as they were going to put a substantial down payment into it. I did my best to work out problems before they grew. I also provided updates to them when there was nothing to update. They are on pins and needles waiting to see what happens, and it's wrong to let them sit like that."
11. Involvement – go an extra mile for clients 
This is the area of customer service where you can't say, "Sorry, but the problem is yours." Whether a client is complaining about their bad sleep due to high car traffic, struggles of finding a life partner, the job they hate, or a tough divorce they are going through, it all has a connection to your work, improving their living conditions.
Maybe you can suggest they buy a property in the area that is famous for great business centers (aka, opportunities to find a new job), many social events (aka, chances to meet someone special), or calmness (aka, no car will ruin their sleep). In real estate, everything matters and all details may help you do your job right.
If you are looking to build long-term relationships with clients, do not neglect an extra-mile attitude, people notice these things and remember them for many years to come.  
Here is a story Klaus Gonche, real estate advisor at Compass in South Florida, shared with us: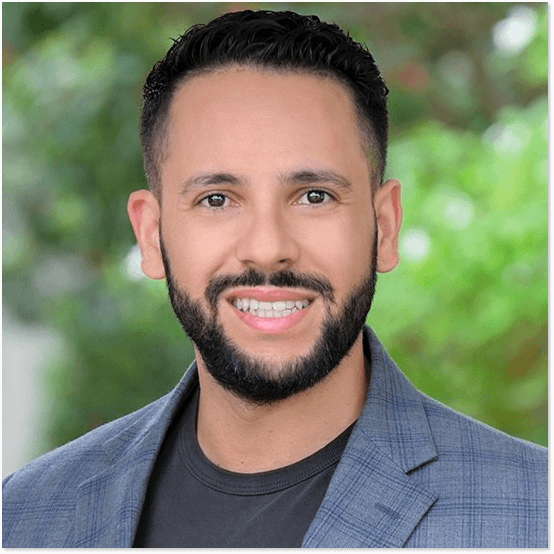 "In a market where many realtors focus solely on completing the next transaction and see their clients as a means to an end, we are here to truly take the help approach. By approaching our relationships with this mindset, we are free to ask the right questions that matter to our clients, such as specific reasons for a move, any potential hiccups they may have during the process, financial goals and needs for the transaction, and many more important points. This not only helps us develop true relationships with our clients, but is also a major reason why we are constantly able to navigate even the most difficult challenges during a transaction because we know all the details surrounding our clients' moves. 
Earlier this year, a client approached us to assist in the sale of his home after having tried with 3 other agents. By taking our specific approach, we came to find out that there was an open divorce proceeding between two estranged parties, despite no signs of this in public records such as the deed of the property. With this information, we immediately knew that it could eventually pose a deal-breaking challenge when a contract came in if all parties were not on the same page about the sale. Right away, we began conversations with all parties, including the divorce attorneys who had been battling each other for over 5 years. 
Our true intentions to be a source of clarity and help became clear to both sides of the divorce, and we were able to quickly negotiate an agreement between them allowing them to come to terms with the sale and surprisingly the entire divorce and allowed for a smooth sale and very happy clients. When we are able to show that we are genuinely there to help and ask the right questions, we have found nothing but success for all of our clients." 
12. Reviews – ask for a review, no reason to be shy
As we mentioned before, reputation in real estate plays a huge role. It's built upon word of mouth, but also customer feedback shared on your website, Google, social media, and other review platforms.
Many assume that if the service was great, clients will make a bolt to write a beautiful complimentary review about you, but unfortunately, it doesn't work like this. If you want people to do something or to help you somehow, you need to ask, and clearly state your need.
Jordan Davey with Victory Property Management knows that very well and decided to share some insights with us:
"Looking for reviews? As a small business, we work very hard to secure those 5-Star reviews from our clients. Again, having that personal relationship with them is key. It goes far beyond leaving a review for a company at that point, you're leaving a review for the person you've personally been working with. Don't be afraid to ask and make it about you! 
My co-worker uses variations of this line, "Hey XX, I just wanted to thank you for our great teamwork in getting your home rented. We're currently having a little friendly office competition, and I was curious if you could leave me a review. The most reviews get XX, and it also helps my managers know that I'm doing my job as well as possible."
13. Consulting – avoid convincing people 
You might have heard of this phenomenon of reactance, which is activated when people are confronted with threats to their freedom. It turns out that we, as human creatures, generally hate the idea of someone taking a free choice from us. That's why when people try to persuade us, or directly push us toward specific decisions, we close up. In fact, the harder someone tries to convince us, the more aggressive and protective of our freedom we become.
Of course, there is nothing wrong in expressing your point and making suggestions, but it's all about how you deliver that message. As experience shows, real estate agents can greatly improve their chances of having their proposals succeed by clearly stressing who the chief decision-maker is. Present your arguments but then make it clear that you entirely understand that it's up to your clients to make a decision, so no pressure is needed. 
Neil Dempsey, the CEO of Four 19 Properties, suggests:
"My best-kept secret when it comes to real estate customer service is to offer consultancy instead of trying to be a convincing person. Remember, the more you use your convincing power to push clients into making a certain decision, the more they'll get frustrated. So, give them the pros and cons of everything and leave the final decision-making to them. They're more likely to heed your advice this way and make the right decisions."
14. Website content – invest in content creation to engage your audience
Even though personal communication is very important, today many customers start their big purchases with simple browsing. 81%, to be precise, of respondents, go online before reaching out to a company and buying a product. 
The real estate industry is not an exception. Thus, your website content should speak to clients with clear information, attractive images, and enchanting descriptions. It will help the leads to feel your tone of voice and maybe even pick your agency among hundreds of competitors.
Michael Koh, a Senior IT Director at PropNex specializing in marketing and listing real estate properties headquartered in Singapore, insists that great website content can work in your favor really well.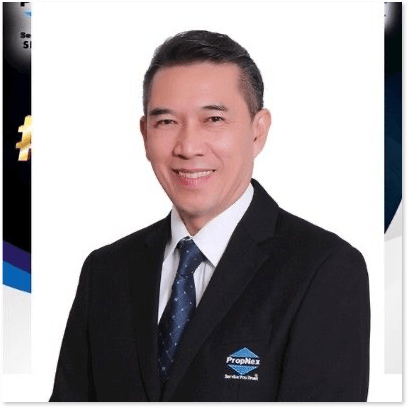 "Using proactive content writing over ordinary content makes a lot of difference for customers. PropNex dives into listing properties for customers to browse through. We decided that we did not have the traffic on our website to move away from our competitors. Therefore, we decided to invest in quality marketers, content creators, and copywriters, who could create an unmatched experience for any visitor on our website. 
Everything that a customer reads on your portal must be enchanting and persuasive. We want our potential clients to feel the house before they make an offer. I must say, the investment paid off. Tapping into the psyche of consumers to analyze and gauge behavioral patterns is our job. The difference between normal words and extraordinary persuasive content always retains the customer."
15. Gifts – to send or not to send (of course, you bet!)
Giving something special to clients at the end of the deal is a common practice for customer service in real estate. It's not just a nice gesture to celebrate successful cooperation on an important project, it's also a chance to make clients remember you.
That said, if you get it right, you will not only have a referral source for the next few years, but you could create a true personal brand ambassador for life.
The tricky part here is to find something personal but not too personal, something meaningful but without too much meaning, something that you know your clients will actually keep in their house. Your closing gift could be:
A vase that fits the house's interior just perfectly
A set of champagne glasses if you know your client loves fine drinks
A robotic vacuum cleaner you know your customers dream about
A subscription to a meal delivery service for, say, a week (while being busy with moving, they might not have enough time to cook)
A membership to a local gym
Honestly, it could be anything that matters to your clients.
Kevin Walton, a certified reverse mortgage specialist and residential mortgage loan officer at C2 Financial Corporation, also has a suggestion to share:
"Buy your client a closing gift. Something with your name on it that has utility can keep your name in front of your client. I like the wood food cutting board idea with my name and logo burned onto the bottom of the board. It's hard to lose this board unlike a pen, and it gets used frequently."
Conclusion
We hope these tips will help you to rock in real state customer service with flying colors. It seems difficult at first sight, as it requires strong communication skills and the ability to build emotional connections. But you can do it if you just try!
And in case you need a platform to handle all your communication with clients, sign up for a 14-day free trial with HelpCrunch. You will see, it can do magic 🪄