Constantly trying to deliver this best mobile user experience to our customers, we already launched our HelpCrunch iOS app earlier this year. Now it's Android's turn!
So, it's official now — you can use HelpCrunch on your Android devices,
Slick UI and super-simple navigation, great usability, quick and responsive interactions — all this is an amazing HelpCrunch app for Android, already available on Google Play.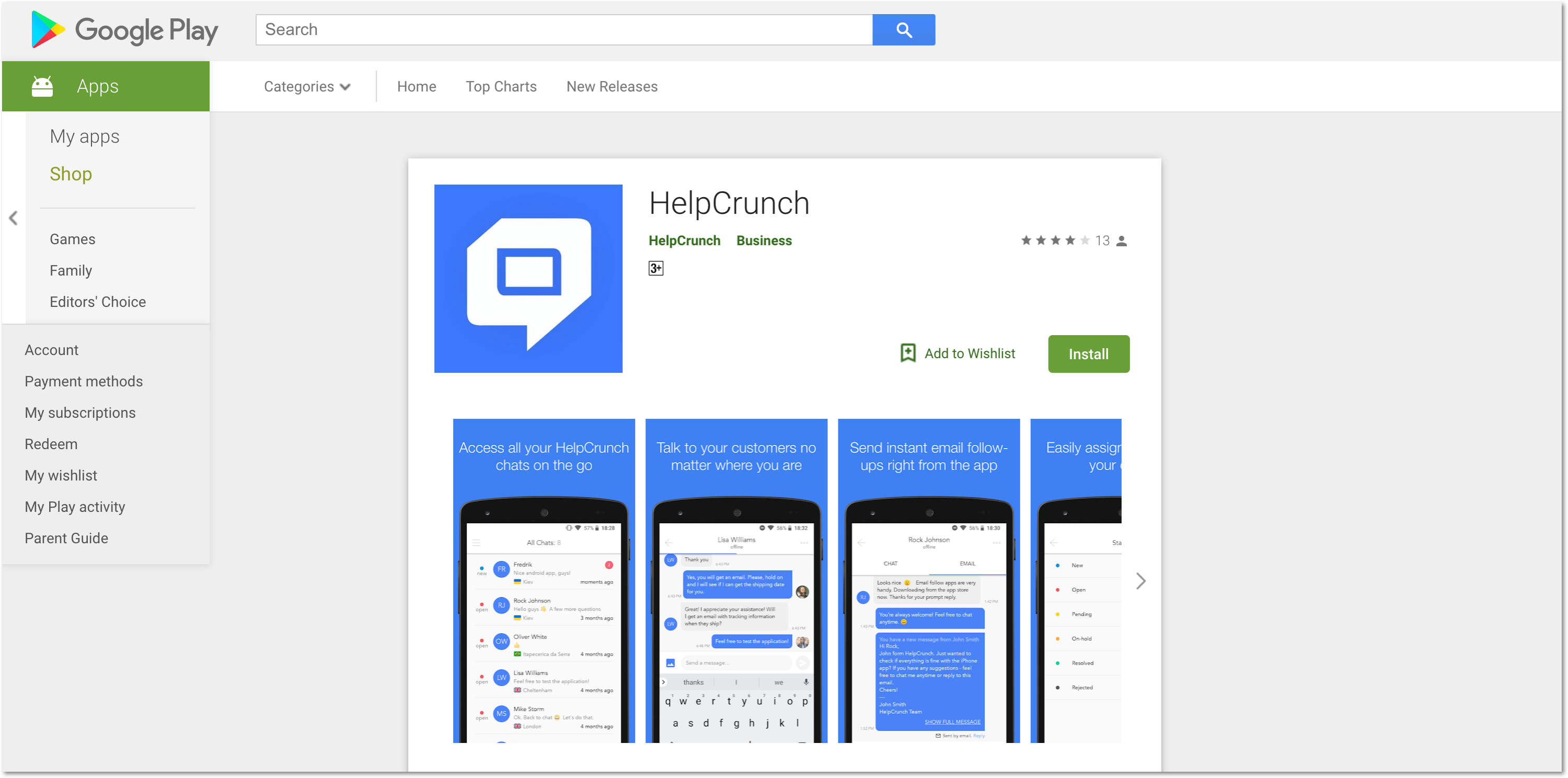 Instantly reply to your visitors' requests, collect their contact details, engage people proactively and sell your products anywhere, anytime. HelpCrunch gives you great flexibility.
Here's what you get with HelpCrunch app for Android:
1. You can either send chat or email replies to your customers — just switch between the corresponding tabs. Launch email follow-ups right from the chat window and never miss a lead! All communication with a given person is kept in the same thread with unlimited chat history.
2. You can attach any image or screenshot from your phone and send it to a customer. This way it will be easier to showcase some issues and how to solve them.
3. You can also block or unsubscribe any customer right from the conversation settings or close a conversation completely and call it a day.
4. You can assign a corresponding status to any customer conversation to stay organized and prioritize your activities.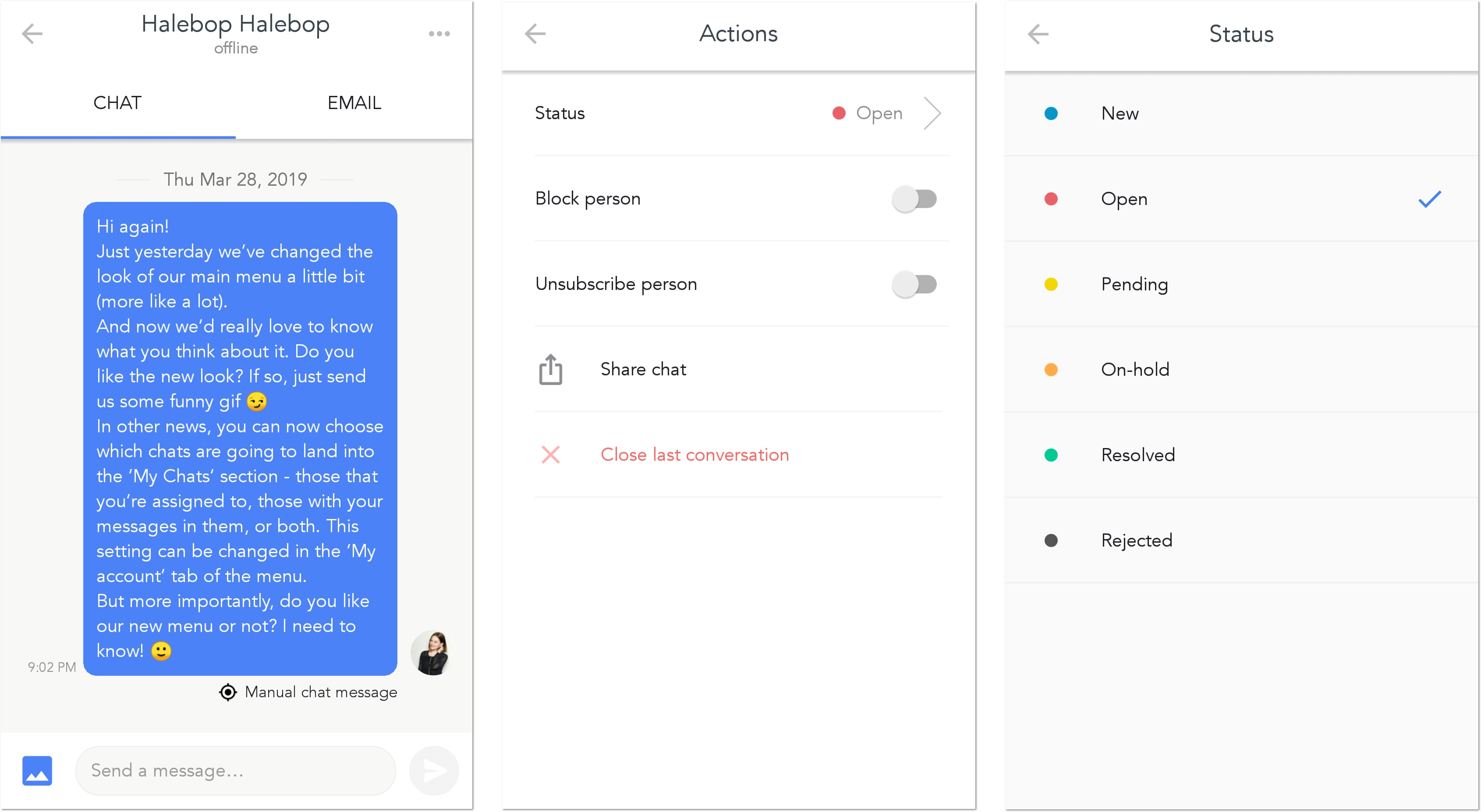 5. In you conversations list, you get a clear view who among your customers is online with the help of online icon indicator.
6. If you go to HelpCrunch app's general settings, you'll, you can display or hide the chat widget from your website or app whenever is convenient for you. Switch your support status between online/offline depending on your team's availability.
7. You can also snooze any notifications for as long as you wish or choose which notifications you're willing to receive — from all chats, from your chats exclusively or none whatsoever.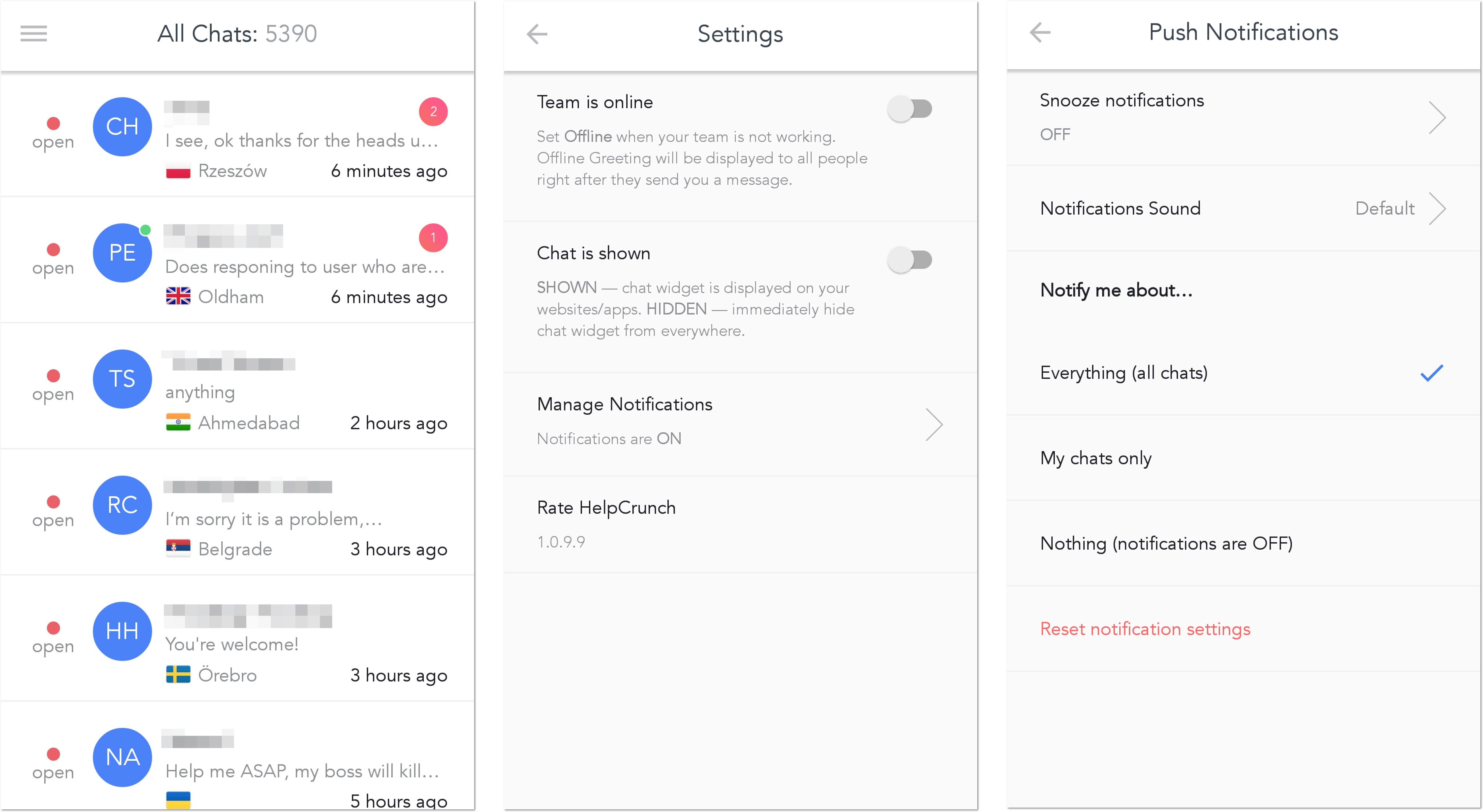 Download HelpCrunch on Google Play now and check out the great user experience it offers you!
Read also
Live Chat
Proactive chats are great for increasing customer engagement, but they require preciser chat triggers. Look at these 7 chat trigger examples that will make any automated message more enticing and effective.
Live Chat
Looking for some customer retention inspiration? We've got 5 companies that got their retention strategies just right.
News
Take a look at these 17 great Black Friday and Cyber Monday software deals and pick the best ones for you.