For the last couple of months, HelpCrunch has been actively working on stabilizing our system and making it as fail-proof as it gets.
Nevertheless, we've added quite a few useful little things to our software. I think you will find them quite helpful in your daily working routine.
And remember that if you think HelpCrunch lacks something crucial, just drop us a line. We're always open to new things and trying to meet our customers' needs whenever we can.
So here it goes – all the updates HelpCrunch has added this fall:
Chat updates
1. File sharing for agents
We've added quite a few things for file sharing. As a chat agent, you can now drag and drop an attachment while talking to your customers. It can drastically ease the communication process.
Also, if for some reason the whole 'drag and drop' thing is not your style, you can paste the images from a clipboard. Basically, you copy an image from a desktop and paste it into your chat with a client.
2. File sharing for customers
Meanwhile, your clients can also drag and drop attachments into their chats with you. So whenever you're not sure what to recommend, just ask them to drop you a screenshot.
By the way, if you don't want your customers to send you attachments, you can turn off this option in your HelpCrunch account's settings. Just go to the 'Website Widgets' section and open the 'Widget Customization' tab and uncheck the corresponding box.
3. Hiding system messages from a chat (or showing them, whatever, you choose)
As convenient as system messages are, you can choose to hide them from your chat thread. In case you forgot, system messages are those 'you closed the chat' or 'chat marked as resolved' notifications.
So basically, you can turn them off right from a chat or in the 'My Account' section – will work great either way.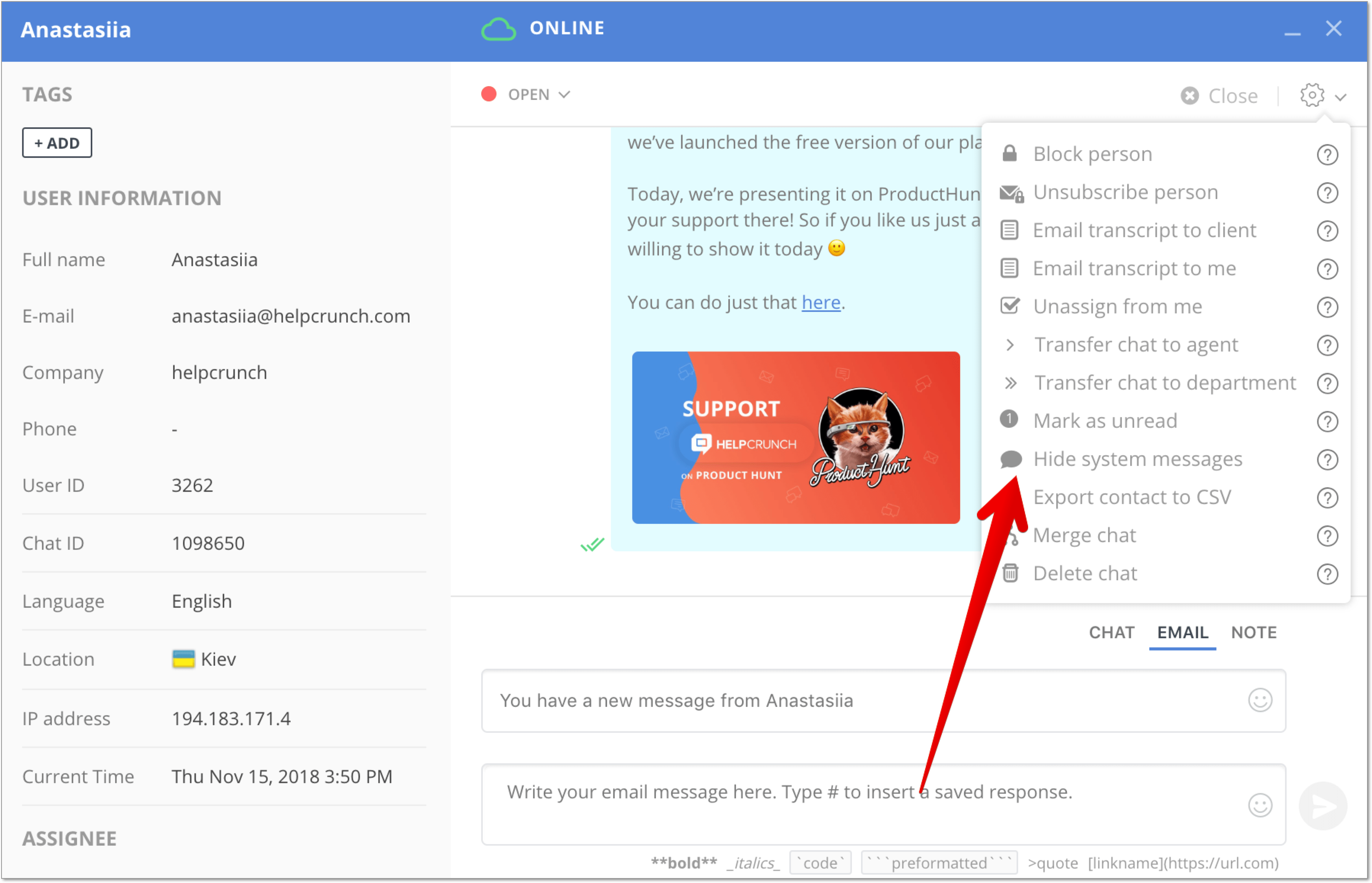 4. 'Resolution time' system message.
Speaking of system messages… We've added a new one. It's called 'Resolution time' and, as the name hints, it shows the time it took to resolve a customer's request from the first message to the moment someone presses the 'close chat' button.
5. Copying chat messages to clipboard
If you right click any chat message, you'll see a drop-down menu offering you to copy the message among other options.
6. Fast copying users' personal data
BTW, have you seen the 'copy' button which recently appeared near users' personal data (like their email, name, phone, company)? It allows copying the necessary data in one click, which just this little convenient thing.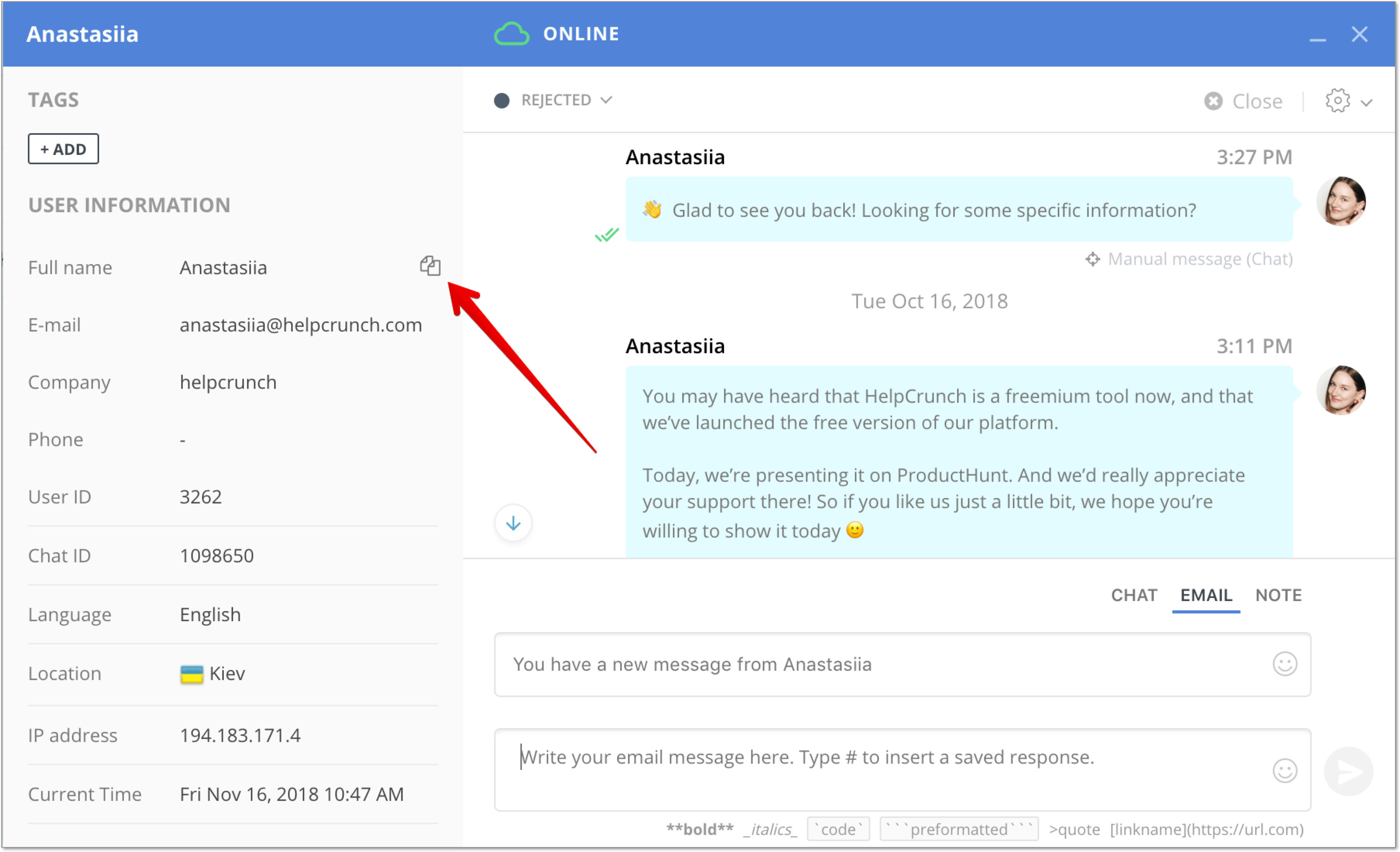 Overall service goodies, settings and stuff:
1. Bulk actions
We've added 'Bulk actions' to All Chats/MyChats/Contacts. You can also use them inside our clickable reports (like unique replies, etc) for Auto and Manual messages reports. You can now tag, delete, export and change statuses in bulk. And a lot more. And it's available everywhere. Cool, right?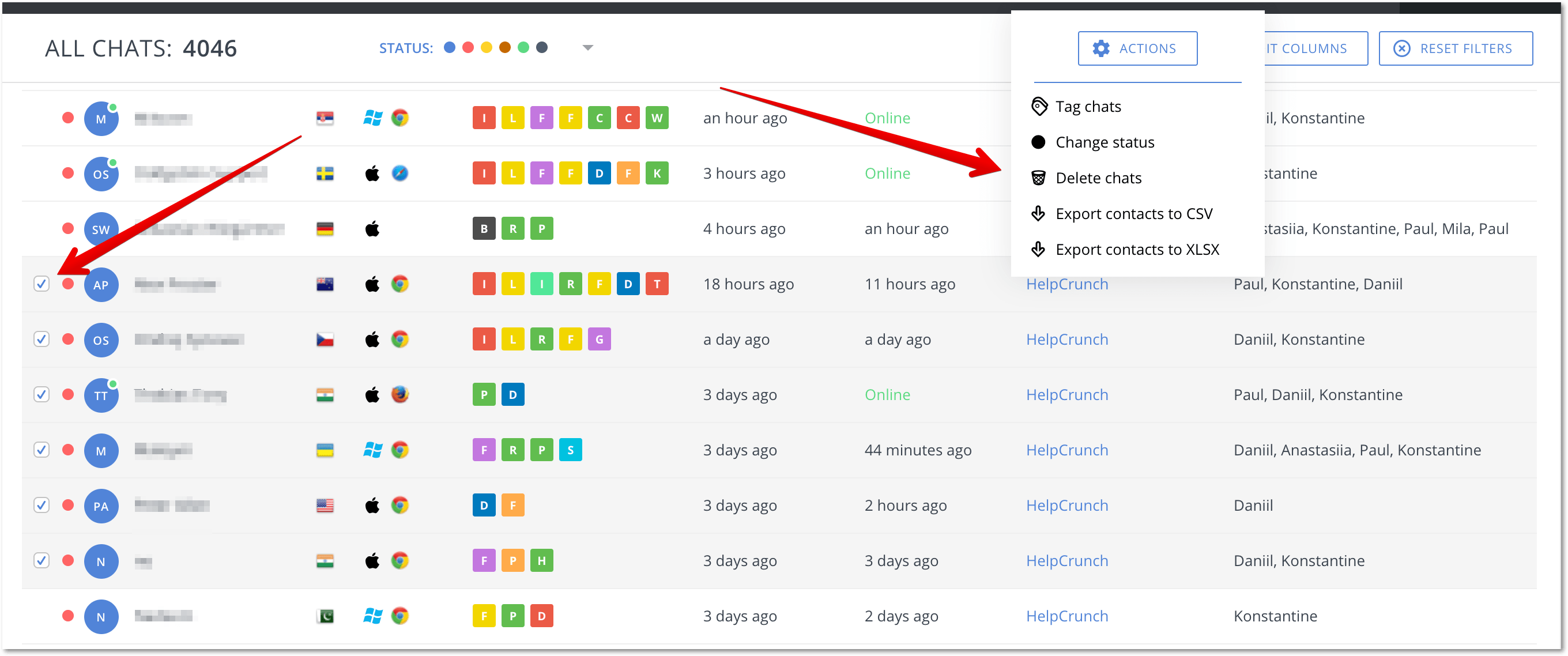 2. You can now choose who can see your chat widget
We've added an option to choose who will be able to see HelpCrunch chat widget on your website – visitors, authenticated users, or both. Just note that if you don't choose anything for this setting, you chat widget will be hidden from everybody. So you better choose.
3. Supervisors can now change any settings of their agents' accounts
We've added all the fields which are available in 'My account' sections of your agents' dashboards to the 'Agents' section. So now you can change them from
4. You can now set up the 'Do not disturb' option as you like
If you turn it off in the 'My account' section, you won't receive any notifications. Not a single notification will get through. Because if you don't want to be disturbed, you don't want to be disturbed – and we respect that.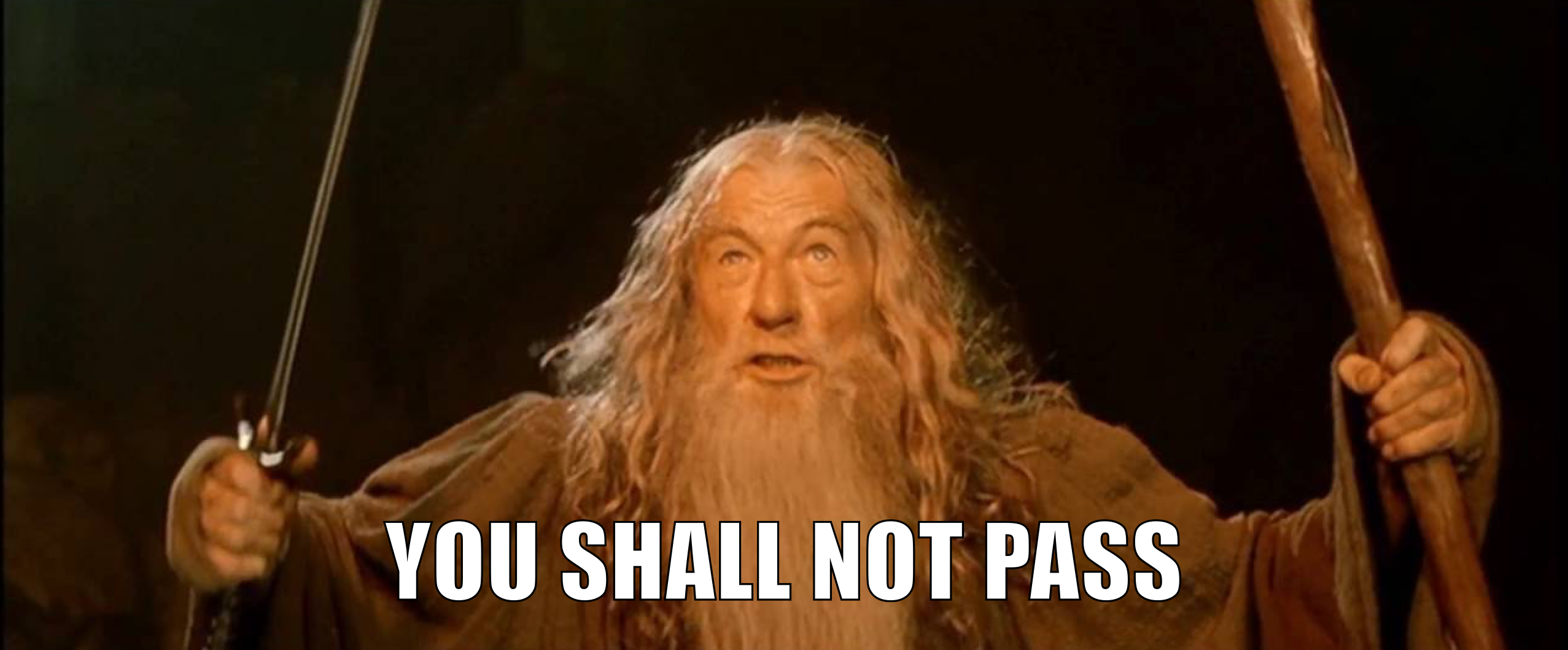 5. You can add HTML elements to offline greeting
You can add HTML elements to your 'Offline greeting' message. It can be anything from images to links to buttons. HTML makes everything better.
Auto messages
1. New rule for proactive chats
The new rule is called 'Platform (Desktop/Mobile)' and it allows you to target mobile and web users separately.
2. New trigger for proactive chats
We've also added a new trigger called 'Time before exit intent' (and it's so awesome that we've immediately used it on our own website, too). Now we can detect if a user's trying to close the tab with your website and target them with a proactive message right away. It's some kind of a last chance to keep a visitor on a website.
When setting up a message based on this rule, you just need to specify how much time a visitor should spend on page before trying to leave it.

3. User attributes for proactive chats
Proactive chat are perfect for targeting anonymous website visitors. But there are cases when you need a proactive chat for registered customers (aka 'authenticated users').
Well, if you need them you need them. So now you can add user attributes (including those custom ones) to your proactive chats – just choose the 'Authenticated Users only' option first.
Manual messages
Like any sane email marketing specialist, you probably want your email campaigns to have buttons with nice and sweet call-to-actions and stuff.
Well, now you can. Just go to the 'Insert' menu of a manual message editor and choose the 'Button' option from there.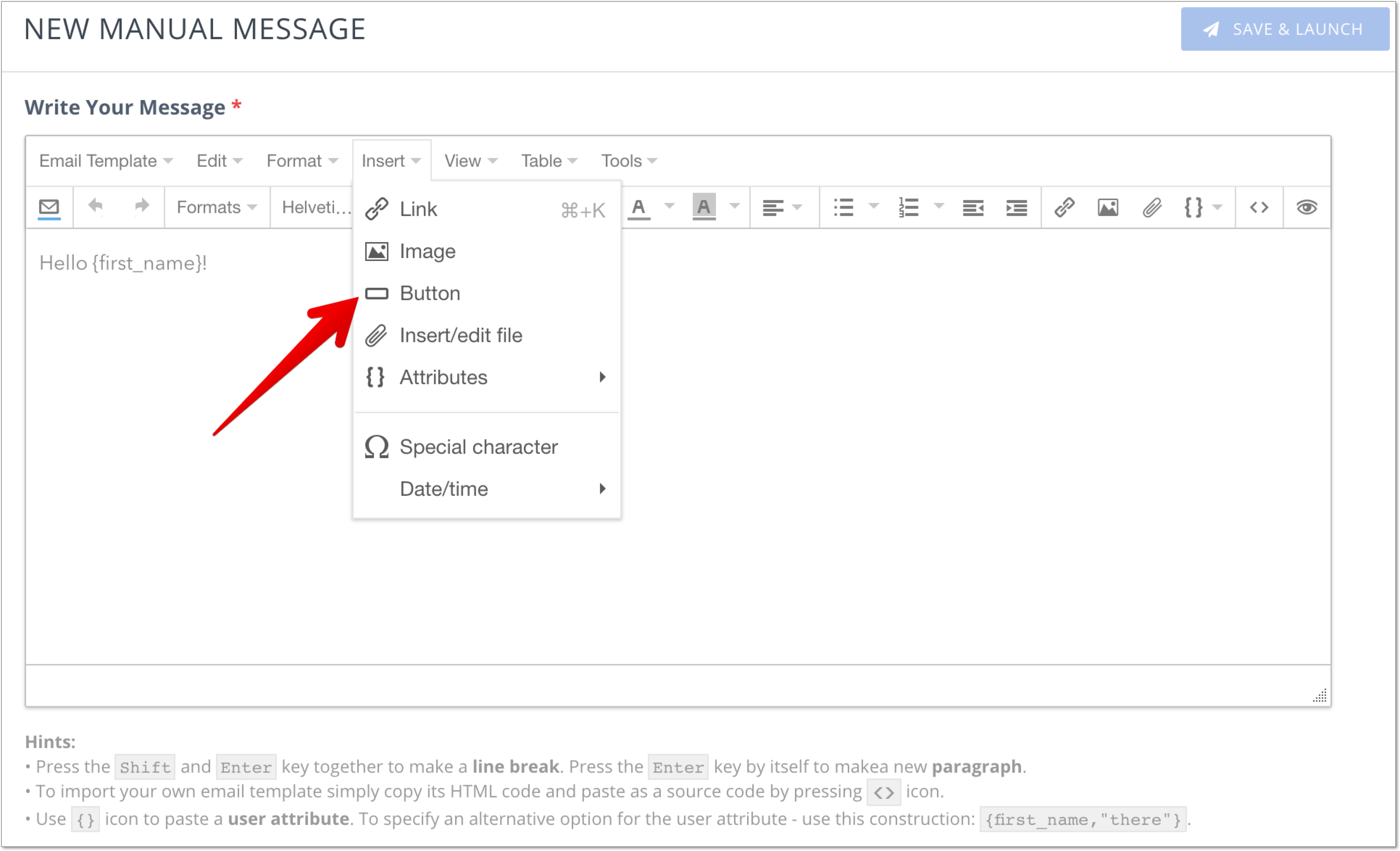 Push notifications in HelpCrunch app for Android/iOS
We've added a few settings for your push notifications. You can now snooze all notifications or choose if you want to receive notification only for your chats or for all chats overall.
Bottom line
In other news, HelpCrunch has been named a 'High Performer' in the customer success software category according to the G2 Crowd's Fall 2018 report.
And most importantly! Have you seen how awesome our blog looks? I mean, it's pretty awesome with all its fancy paintings and stuff. We've also added categories for your convenience and I can't even tell you how much I like our header picture here. What do you thing about it? We'd honestly love to know your thoughts on our brand new blog.
Read Also
HelpCrunch and Viber integration is finally up and running! See how to set everything up and provide your clients with yet another communication channel they enjoy.
Learn how to create a custom email domain with HelpCrunch and start communicating with customers showing your one-of-a-kind brand's voice.
Create your own HelpCrunch chatbot to improve automation, boost sales, and speed up customer support. Use a simple code-free editor and start enjoying the benefits of a chatbot today.