Originally published on March 8, 2022. (Updated weekly)
Last updated on May 16, 2022.
On the 24th of February, at 5 am I was awakened by a message from my mom: "We are okay. We heard explosions but from afar."
At first, I didn't get it, what explosions? And then the answer came – Russia, the war began. Since then, I start every day by reading the news and calling my family in Dnipro to check if they are safe. This war has been going on for almost three months now. Three months of deaths, terror, and expanding Russian aggression right in the European country.
What is happening?
Russia has launched a full-scale war from multiple directions against Ukraine, a sovereign democratic state of 44 million people. FIY, the capital of Ukraine, Kyiv, is a city just about a 2-hour flight away from Berlin.
Again, the largest nuclear country has launched a devastating attack in the heart of Europe with sweeping global implications.
Russian forces have fired more than 2154 missiles since the start of the invasion, targeting Kyiv, Kharkiv, Donetsk, Mariupol, Kherson, Chernihiv, and many other Ukrainian cities. Rockets and shelling pointed at residential areas have already taken the lives of thousands of civilians, including over 500 hundred kids who were killed or injured. The attacks are getting stronger and more brutal every day.
On 23 April 2022, a Ukrainian 27-year-old mother and her three-month-old baby girl were killed in a Russian missile strike at Odesa residential building.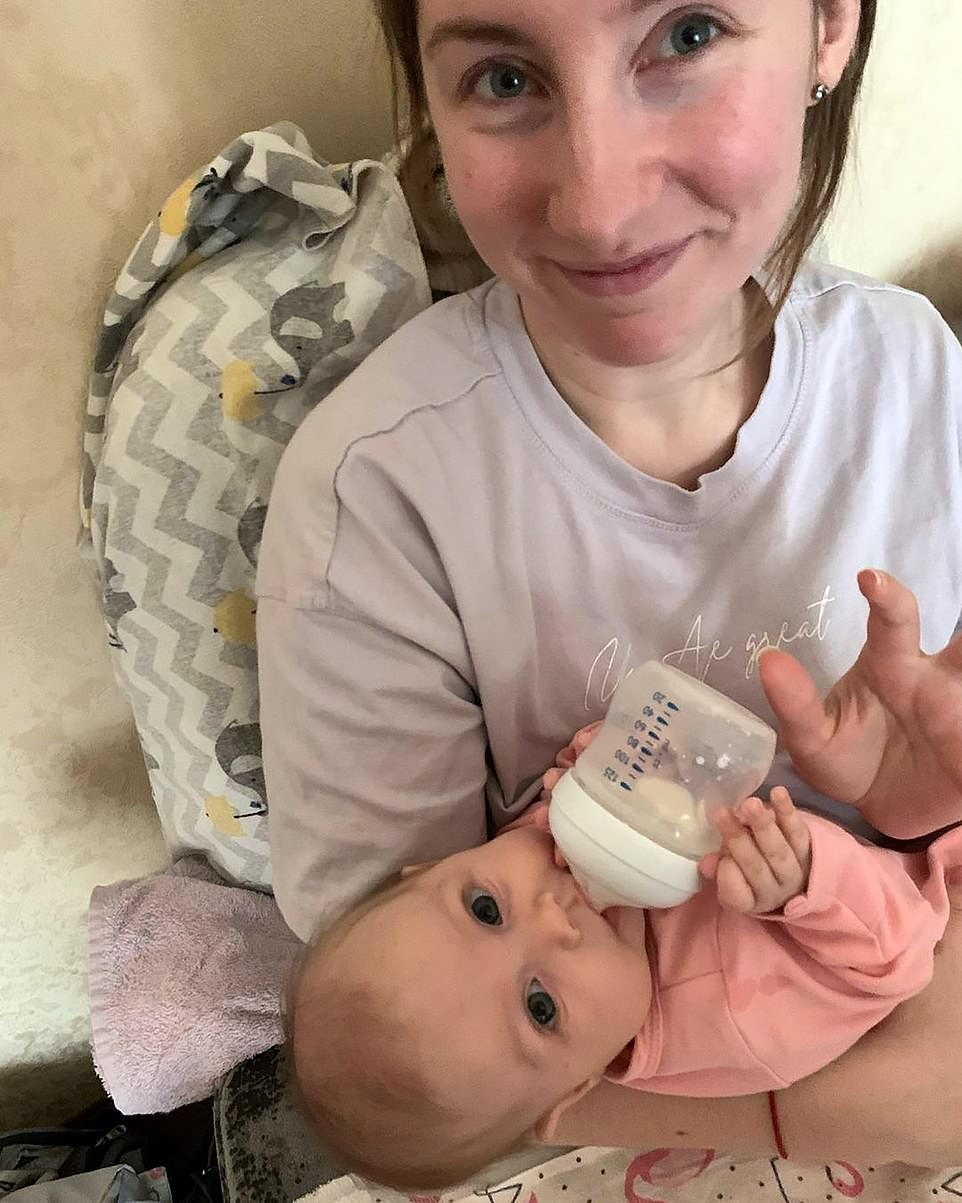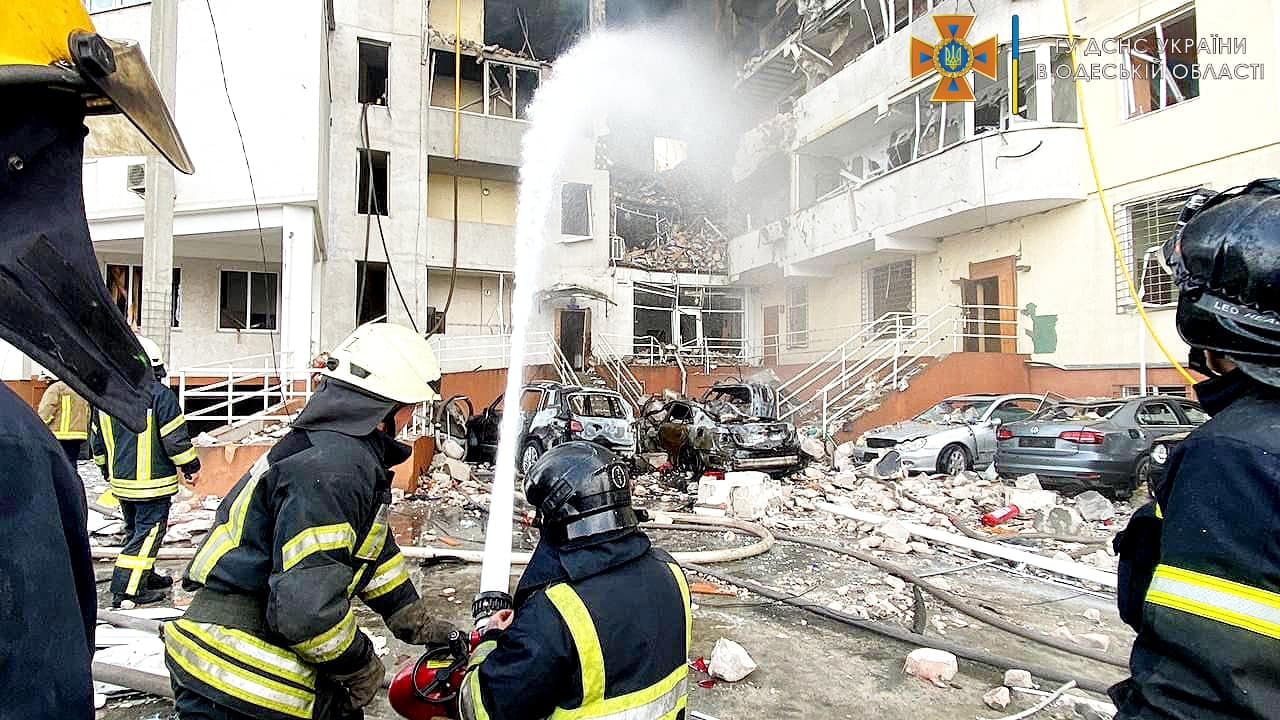 It is impossible to calculate the exact number of casualties since it is not known how many bodies are still in the hot zones under the rubble. Joe Biden has already declared this war a genocide of the Ukrainian people.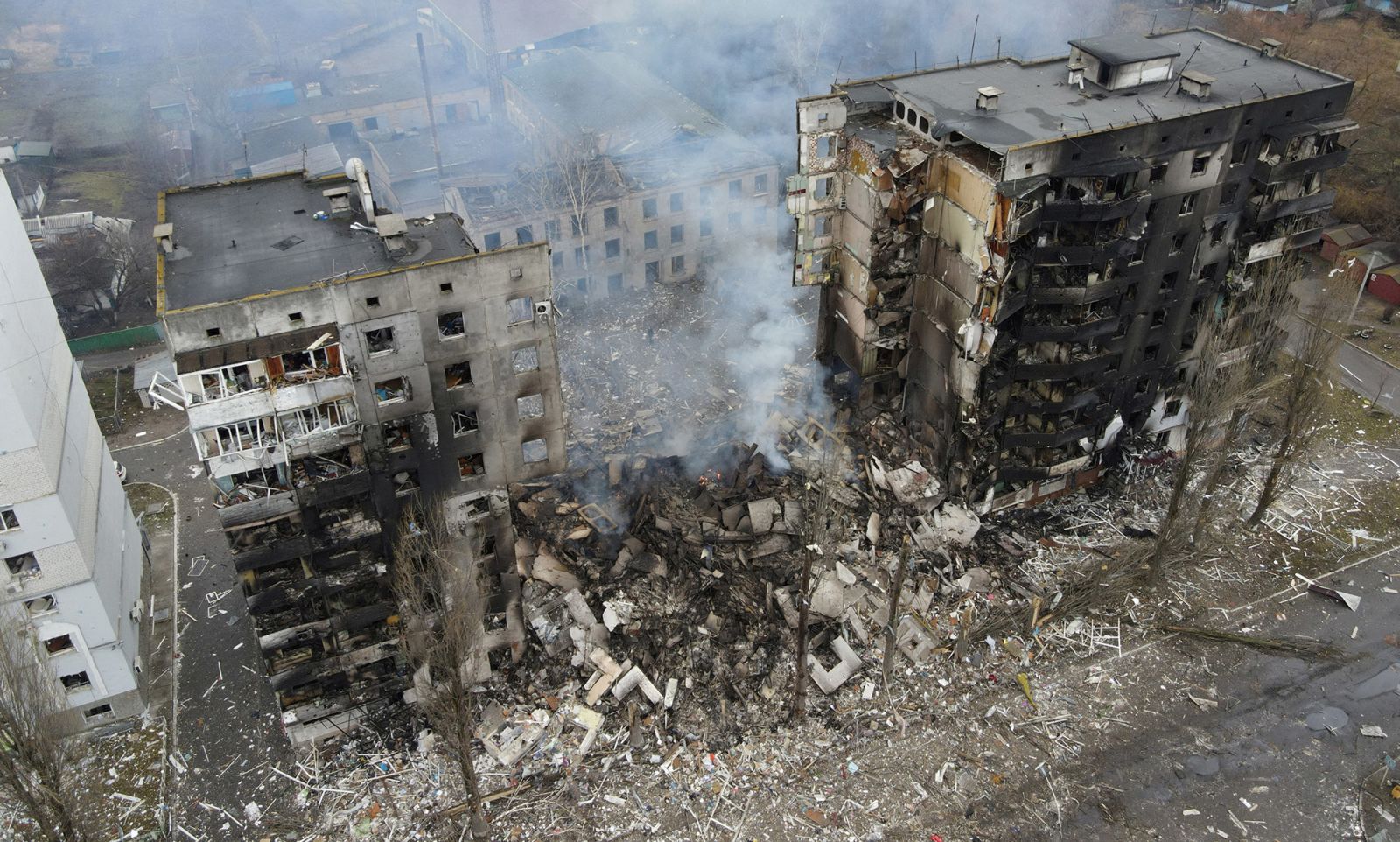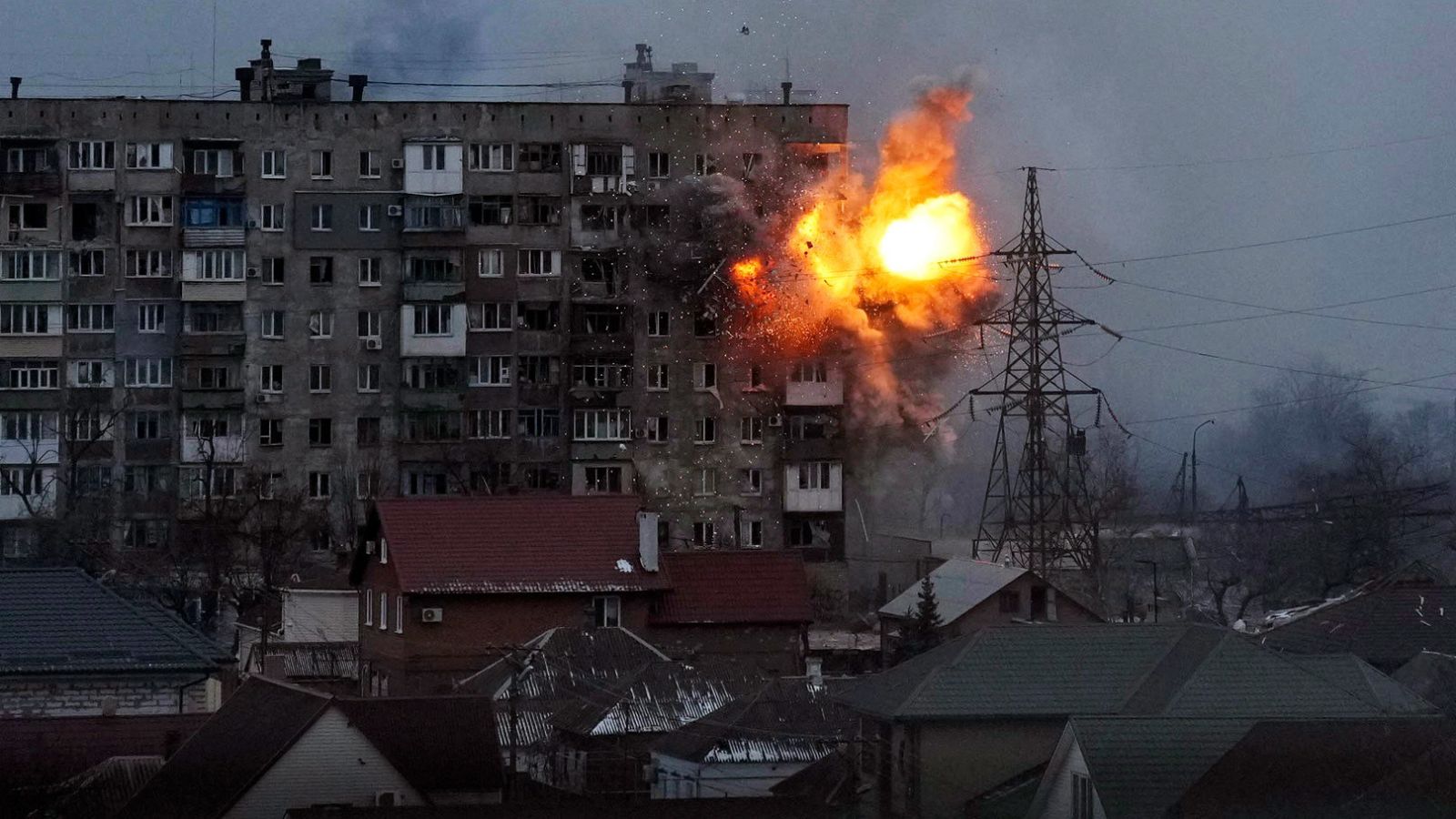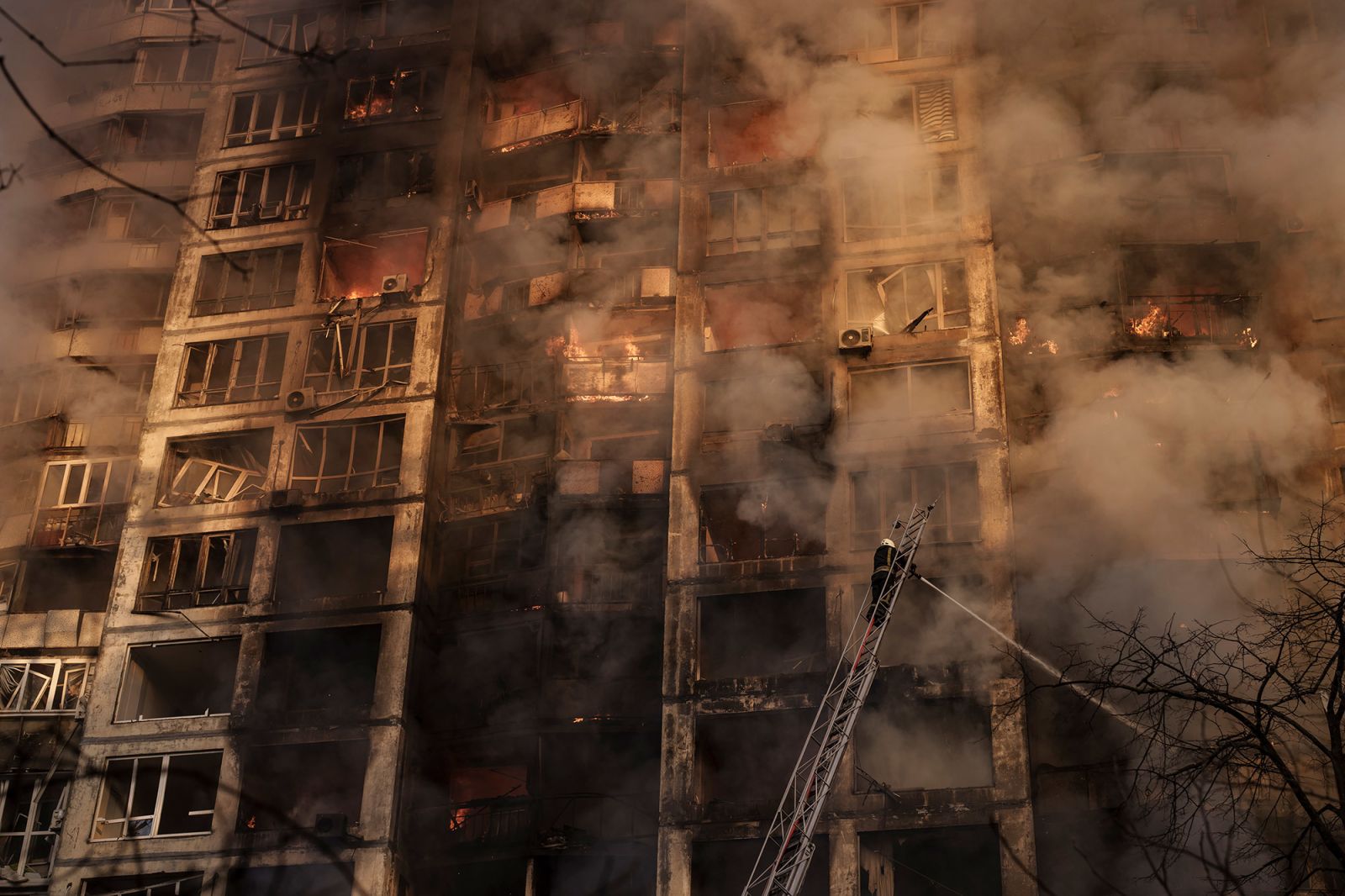 This war has brought a lot of grief to our HelpCrunch team as well. One of our colleagues and dearest friends, Tetiana Perebyinis, and both of her children were killed by Russian mortar shelling as they tried to flee Irpin, near Ukraine's capital, Kyiv.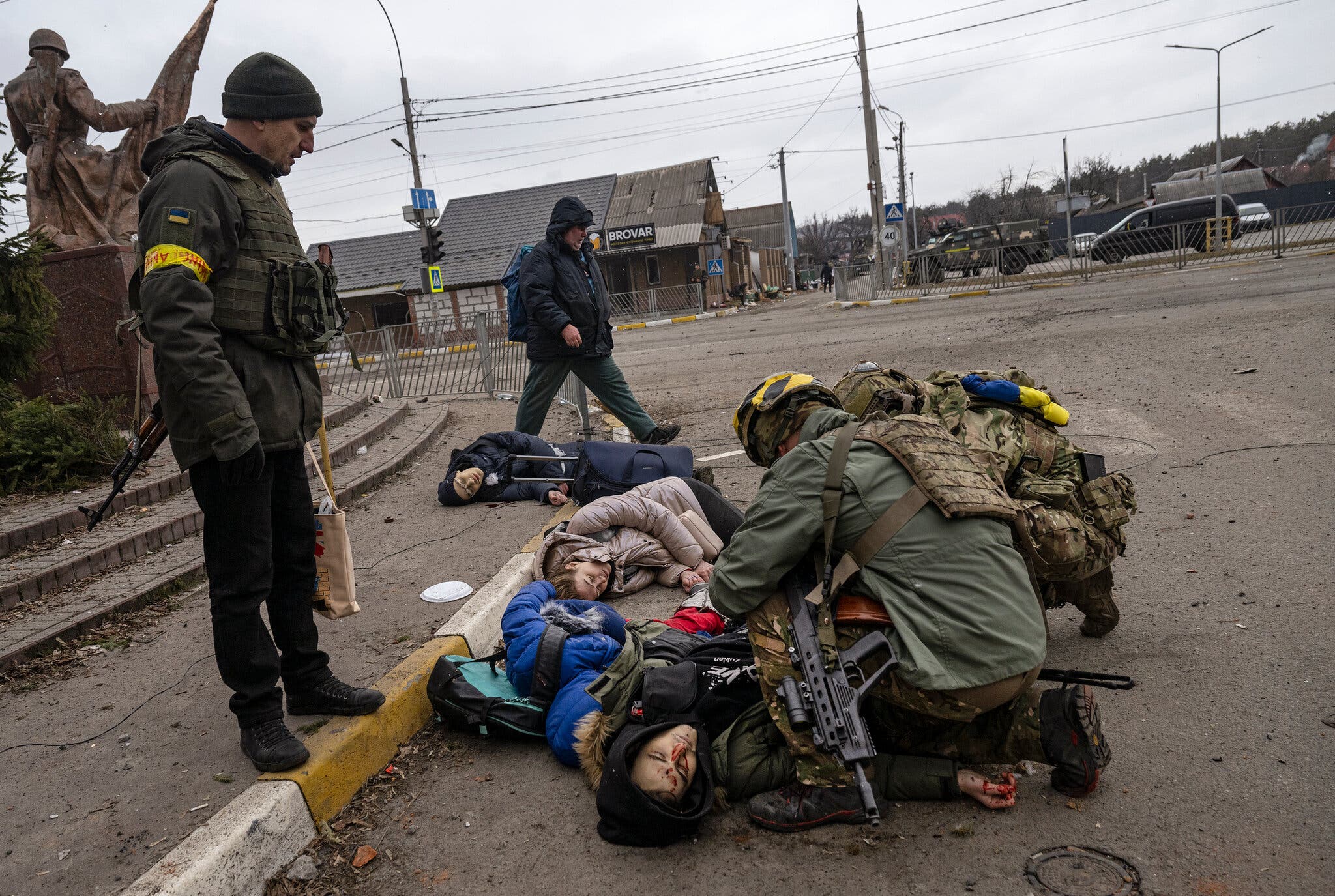 Around March 30, Russian troops in the Kyiv region were forced to retreat as they failed to capture Kyiv. When occupants left the territory, the world was able to see the atrocities of the Russian world. Small towns in the Ukrainian suburban area were littered with hundreds of corpses of men, women, kids, and elderly people. Russian soldiers raped women and children, and then killed them, buried them in mass graves, or burned their bodies to hide traces of their horrible crimes. Investigators found naked bodies of young girls abandoned on the road and doused in kerosene. It's scary to even start imaging what they went through before they died.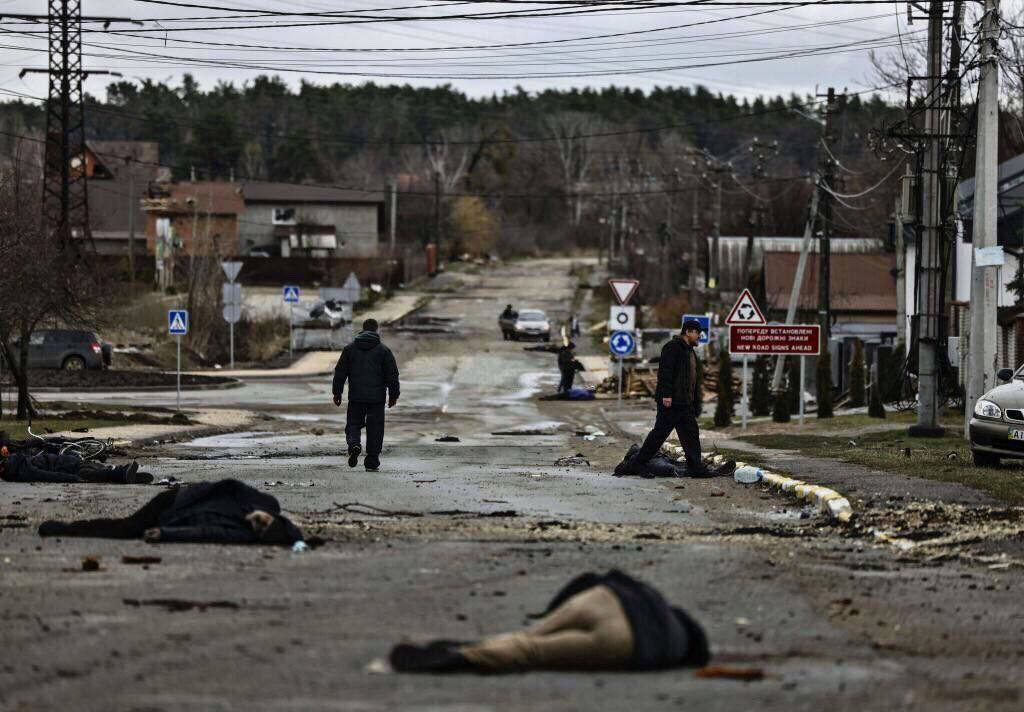 Occupants tortured people, tied their hands behind their back, and shot dead in the head.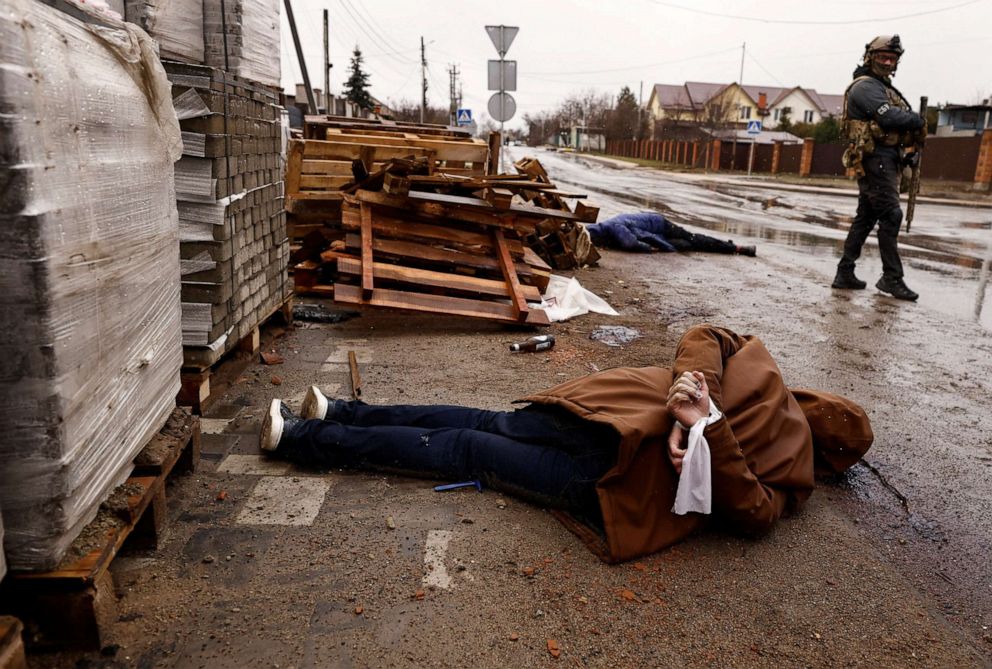 This war in Ukraine could quickly turn into a global catastrophe. How? Ukraine has 15 operating nuclear reactors in four power plants. On March 4th, 2022, at night, Russian troops attacked the nuclear power plant in Enerhodar, Zaporizhzhia region. It's the largest power plant in Europe and the 10th largest in the world.
Unarmed civilians tried to protect the city of Enerhodar but invaders didn't care, they shot and threw grenades at the crowd. As a result, they caused a fire in one of the six reactors. They didn't let Ukrainian firemen go through to prevent a disaster. A bad enough accident on this station can turn Europe into an unlivable desert.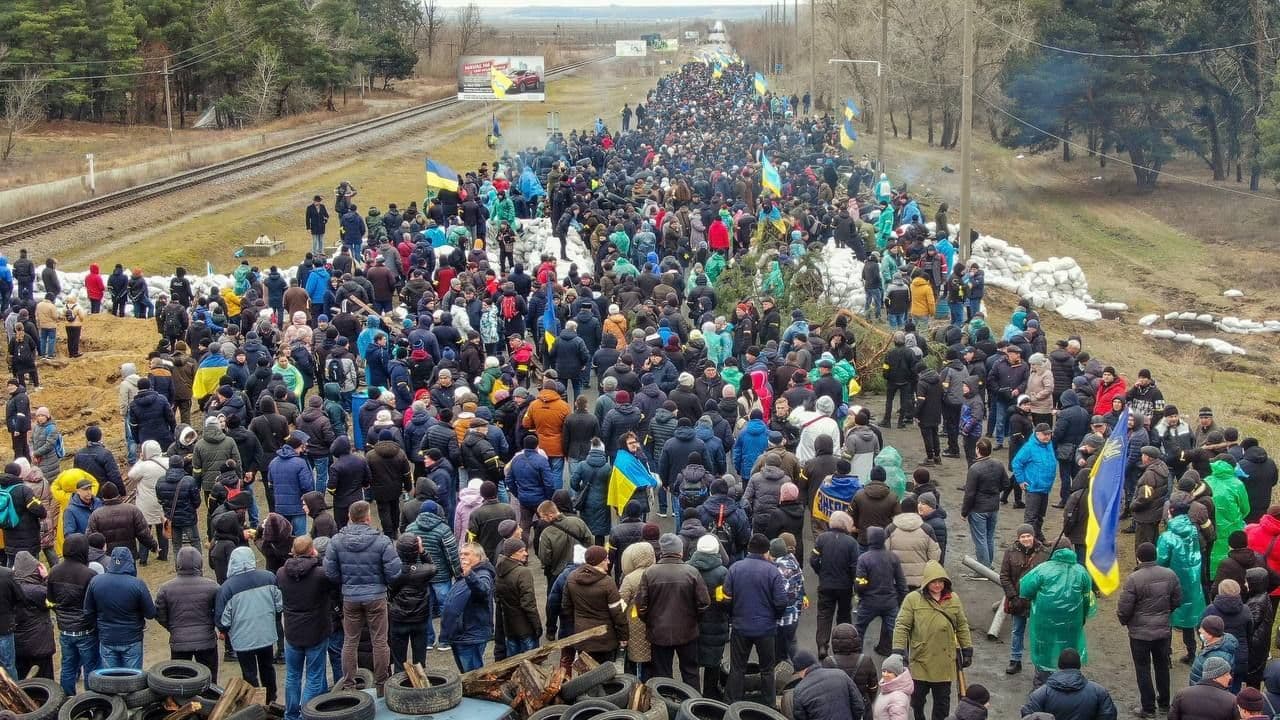 People in many cities around the country are forced to spend days and nights in the subways, bomb shelters, basements, hiding from constant rocket attacks. Pregnant women give birth in conditions of complete unsanitary as they have no other options. Ukrainians who have never before held a weapon in their arms are enrolled in the territorial defense units. Peaceful inhabitants of cities and villages try to stop the invaders' tanks and demand Russians to leave!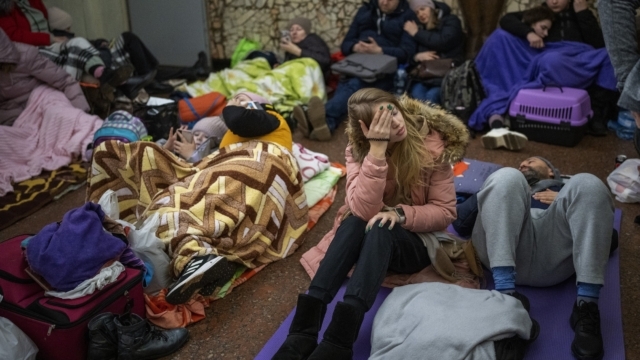 Ukraine's armed forces protect every piece of our land. Putin planned to capture Kyiv in 2 days. Well, it's been over two months already and we are only getting stronger, defending our home, our freedom, our independence. For many, it is better to die than to live in the dictatorial regime of Russia. Putin is terribly angry and is already threatening the world with nuclear weapons.
Why did Putin attack Ukraine?
In short, since the collapse of the Soviet Union, the Russian government has always seen Ukraine as a part of the Russian Federation. It's deadly important for Putin to keep control over all post-soviet countries including Georgia, Ukraine, Moldova, Belarus, etc. According to his articles and speeches, he believes that the collapse of the Soviet Union is the "greatest geopolitical catastrophe of the twentieth century."
And once an independent state of Ukraine decided to choose its own way, the way of European values and democracy, Putin got mad. He hates Ukraine being pro-Western. So, he had to act. It happened in 2014 at the time of Euromaidan when Russia annexed a part of our territory using military equipment and armed troops.
After 8 years of battles in the east of Ukraine and numerous negotiations, Putin came to realize that Ukraine will never give up on its beliefs, democracy, freedom, and European values. The people of our country will never recognize Putin's dictatorial regime, they will never want to be part of Russia, they will never greet his army with flowers and applause, which he counted on. Thus, in his mind, there was only one way to solve the case and force Ukraine back to the killer hugs of Russia – war.
On March 3rd, 2022, the president of the Russian Federation told the French leader Emmanuel Macron that he will achieve the goals of its 'military operation' (read war) in Ukraine whatever happens.
What does the world do?
In response to these terrorist acts of Russia against humanity, the EU, US, UK, Canada, Australia, New Zealand, Taiwan, Japan, China, and even always neutral (since 1815!) Switzerland are implementing more sanctions every day, cutting the aggressor country off from the civilized world, expelling from the Council of Europe, banning Russian airlines from their airspace, and counting. It is very important now to weaken the aggressor's economy so that they do not have the resources to continue the war.
The darkest places in hell are reserved for those who maintain their neutrality in times of moral crisis.
Millions of people around the globe are inspired by the stubborn and courageous resistance of Ukrainians, who now serve as a shield between the democratic world and the world of a tyrant, dictator, and murderer. By protecting themselves, they protect the whole world. From Tbilisi, Rome, Paris, to New York and Toronto, citizens are joining the rallies to show their support for Ukrainians in this struggle.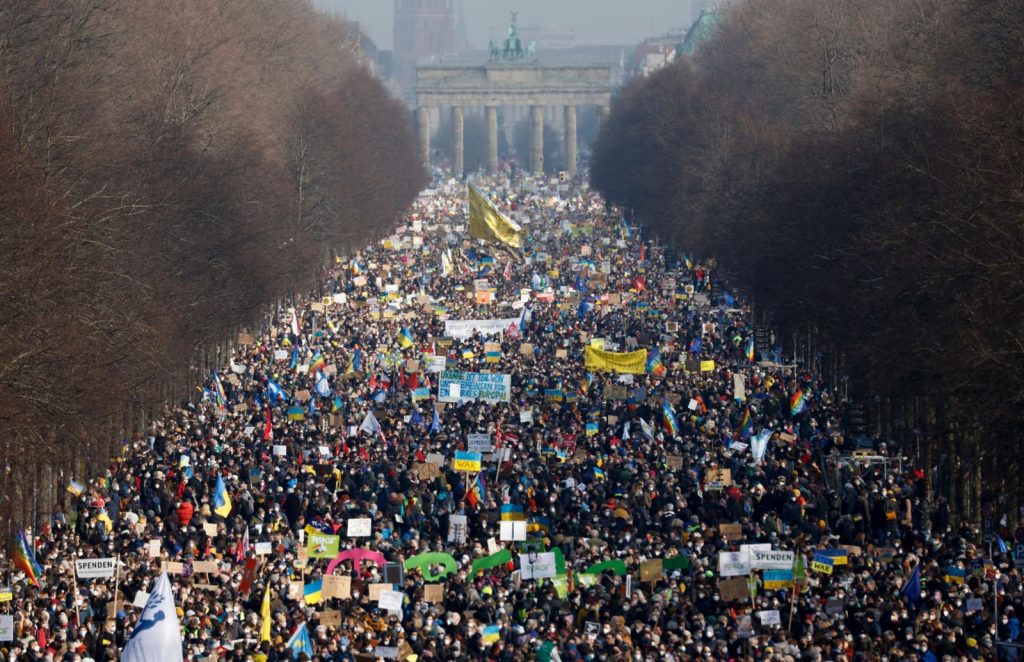 World-wide known enterprises like Apple Inc., Meta, SpaceX, Google, Twitter, Grammarly, Microsoft, TikTok, General Motors leave the Russian market. It's impossible to keep any relationship with aggressor countries. At HelpCrunch, we've also closed access to our service for users from the Russian Federation.
Clothes brands, automobile companies, movie production organizations, and celebrities like Kim Kardashian, Jennifer Lopez, Madonna, Stephen King, and many others also could not stand aside and silently watch how people are being killed, each of them did an act to support Ukraine.
You can also make a difference and save Ukraine, save the democratic free world as we know it, as we love it.
What can you do to stop WWIII?
The impact of Russia's brutal invasion of Ukraine has been massively destructive. As of now, the situation continues to escalate, and so does the need for help and support. From Ukrainian Armed Forces, emergency workers, to civilians and refugees fleeing to neighboring countries – all these people require help.
So how can you personally support Ukraine right now?
1. Remain informed
It's the first step. Follow the news, follow the situation that is unfolding in Ukraine. Here is a trusted source of information created for our foreign partners – war.ukraine.ua.
On this website, the Ministry of Foreign Affairs of Ukraine shares actual information about what is happening in the country on a daily basis. It is here that you can also find the more in-depth answer to the question: why Russia has attacked the sovereign state of Ukraine.
Also, be cautious about the information shared on social media since disinformation is one of Russia's favorite weapons of war. By spreading fake news, you can accidentally harm many people.
2. Sign the petitions
You can help Ukraine by singing the petitions important for the army, civilians, and for the future of the state. Here is a quick list of petitions.
To sign the petitions, you need to provide your full name and email. While signing, all your data is protected and stays private.
Petition to help restore rights of Ukrainian citizens deported to Russia
SIGN THE PETITION
Petition on terminating any relationships with any companies with Russian ties
SIGN THE PETITION
Petition on excluding Russia from the UN Security Council
SIGN THE PETITION
Petition on putting Putin on trial as a war criminal
SIGN THE PETITION
Petition on initiating the special procedure for the immediate admission of Ukraine to the EU
SIGN THE PETITION
3. Donate
Another easy step is to donate money. There are many organizations that work around the clock to help Ukrainians battle and overcome the permissive consequences of war. We are providing the list of official charity organizations. You can find more trustworthy funds here.
Donate directly to the Ukrainian army
DONATE
Donate to support Ukrainian defenders
DONATE
Donate to support children in Ukraine
DONATE
Donate to help civilians in Ukraine
DONATE
Donate to support Ukrainian refugees
DONATE
4. Join the rallies #StandWithUkraine in your city
Rallies or demonstrations are a great way to raise visibility for the topic.
Unfortunately, the world gets used to anything, including a terrible war in the middle of Europe. It sounds awful, but it is true. As people continue to die, cities to be demolished, and schools to be burned to the ground, the world may gradually shift its focus to other news, such as music festivals or fashion shows. You remember the movie Don't Look Up, don't you?
So this is our task, the task of every caring and conscious person to continue to talk about the war, go to rallies, raise the Ukrainian flag and posters calling for Putin to be stopped even when it's no longer trendy. It will help send a message to decision-makers and spread awareness to the public.
Where to find the rally schedule? Find the scheduled rallies against the Russian invasion of Ukraine in your city on the StopPutin and StandWithUkraine websites. Please, join if you can.
5. Send humanitarian aid
As of now, several cities in the north, east, and south part of Ukraine are on the brink of a humanitarian crisis. For several days in a row, people have been left without water, electricity, gas, medicine, or food. On March 8th, 2022, the child died of dehydration in Mariupol. Just think about it. In the 21st century, an innocent kid dies of dehydration in the heart of Europe. The government does whatever it can to organize the green humanitarian corridor and help those people.
Also, refugees, civilians, members of territorial defense, and the army require support. People around the world collect clothes, medicine, diesel generators, bulletproof vests, helmets, and send goods to Ukraine. You can also join the movement and help those in need. There are three main ways to deliver humanitarian aid to Ukraine:
UA AID Centers. Here you will find all the aid collection centers.
Nova Poshta Global. Using this service, you can send humanitarian help from the company's global warehouses to Ukraine.
Meest America. You can bring in packages with humanitarian help to any Meest office. All parcels will be delivered to Lviv and distributed to relevant Ukrainian relief organizations.
What items are needed most? You can find the list here. Color coding = priority. Another way to find what's really needed at the moment is to contact volunteer organizations and ask them personally.
And this is just a part of what you can do, there are many other ways to help. Find more on the site How to help Ukraine now. And please, whatever you do, don't stop until the war is over. Because for a bad person to do terrible things, it is enough for good people to remain silent.
Thank you! Together we shall win!
Together we can defend democracy and bring peace and tranquility to Europe again.
HelpCrunch articles delivered straight to your inbox 🚀
All the latests posts. One email per month
No strings attached
Read Also
News
Today is a big day! We are celebrating the birthday of HelpCrunch. On this occasion, we want to tell you our honest story of the company foundation. To make it more valuable, we share our tips on how to grow in a highly competitive market.
News
Check all of the GDPR improvements we've added to make your and your customers' data safe with us.