First things first, we are living in the times of huge digital progress. For this simple reason, any startup should begin with a stunning and professionally created online project.
Once Bill Gates said that 'if your business is not on the internet, then your business will be out of business.' And these are not just mere words! As you can see, in 2019, all big players (as McDonalds or Starbucks) have their responsive websites. Needless to say, these guys are more than just famous. However, the companies' officials clearly understand the importance of being online and keeping the website up to date. And what about your startup?
As the name of the post promises, today you will learn how to land your startup's first customer. Needless to say, landing your first clients will include some website building. And you can do it in days! Although website building still may sound terrifying for those who have no experience, there's nothing complicated at all! All in all, the days when managing a site was a long and expensive process are far behind. These days, you won't even need to use the services of professional web developers in order to have your website done. Sounds quite budget-saving, doesn't it? So, what should you do to attract the first prospects to your startup? Just follow my personal step-by-step guide!
Step #1: Running your website
So, as it has already been written, the development of any startup starts with a website. In case you're not one of those coding gurus, search for a ready-to-use website theme. These products have been popular among users all over the globe for years! Why?
Firstly, these themes are ready-made sets of all the necessary pages you may possibly need for your business. They are pre-designed and well-featured which means that you can run a site in minutes. Needless to say, these items do not require you to have any special skills, extra experience, or something like that. What's even more important, it does not mean that you will get some boring designs. Actually, using such hi-res themes as the ones TemplateMonster provides, you can create your own individual designs. And all of these is possible without touching a single line of code.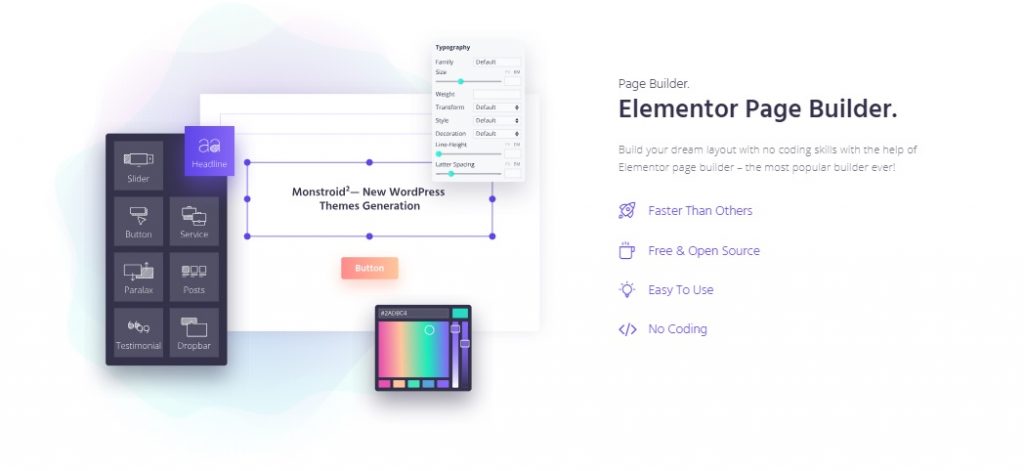 To finish with, I'm going to answer the most popular question any beginner asks. How to design your website without coding? Well, it's all about WYSIWYG experience! To make a long story short, it means what you see is what you get. This is a trendy technique which allows creating new content and editing it in a live mode. To get it, you should simply use a high-quality drag & drop page builder. The most popular one is called Elementor.
Step #2: Looking for features

Now, let's move to the features you will need in order to make your business site a real go-to place. For these simple reasons, keep in mind that comfort is the key to success. That's why you will need to make sure that every part of your website is customer-friendly. Here are some must-have features to look for.
You need the site to be responsive. Thanks to this option, your prospects will be able to visit it anytime they need. Responsive design makes the online project to fit any device, no matter what screen size it has.
Secondly, make sure the site is crossbrowser compatible. Thus, it will suit any browser as well.
Thirdly, use only the readable web fonts. They should be 100% eye-friendly.
Fourthly, I want you to divide all website content using categories and subcategories.
In addition, search for different handy features like MegaMenu, Back-to-Top button, sticky menu, Ajax functionality, and much more.
Another important thing to think about is mobile-friendly design. In 2019, over half of all traffic relates to small-screened devices. There's no secret that people enjoy looking for products and services from their mobiles. Simply because it is comfortable and saves time. What's more the number of people using web space via mobiles increases every day!

To sum everything up, your main task is to let a visitor find exactly what they are looking for. And do it quickly and without trouble. In fact, even the most unusual design won't bring you regular customers if the website is uncomfortable.
Step #3: Keeping your prospects engaged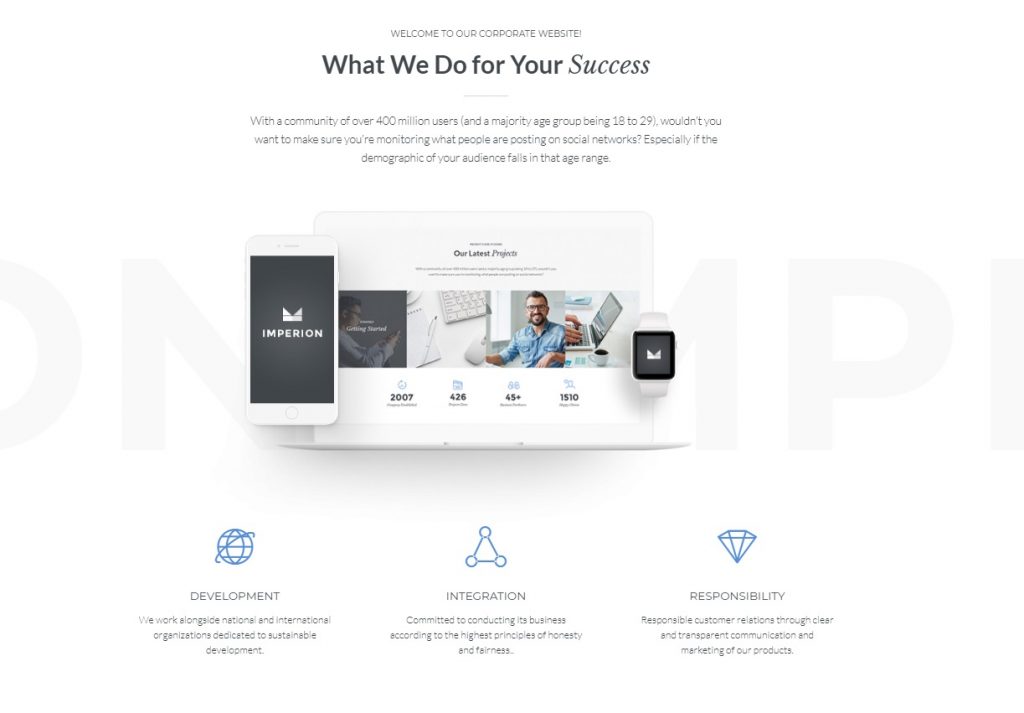 So, let's imagine that your web design is done. What will be your next step to boost customer experience? Well, you should add some features that will help you to communicate with site's audience. Managing a visually-pleasing and comfy site is an important step. However, as soon as it's done, you should think of the ways to keep your prospects engaged. How can you do it? Here are some tips for you.
Start with a popup. Newsletter subscription is an old and working way to speak to the audience. Thanks to the option, people will receive all the interesting updates (like sales, new arrivals, and discount info) via their emails. Still, don't overuse your popup! Make sure that it appears only when a visitor enters the site, not every time they visit a new page.
On the second hand, add a live chat feature. In 2019, all the worthy site themes already have it in the packs. As an alternative, you can use a free chat like HelpCrunch. It makes your website even more customer-friendly!
Thirdly, use a quick contact form. With it, people will be able to ask their questions anytime they want.
Finally, don't forget about a blog! It's another cool option which is always in vogue.
Step #4: Making friends with search engines
Needless to say, SEO is a must-have for anyone who wants to run their website. This is a smart mechanism which helps your website to be noticed by Google and other search engines. With it, you can stand out from the crowd and get more attention. As soon as your site will be noticed by engines, they will scan the project. In case the site's code is SEO-friendly, you'll get a higher search result. Without a doubt, being in Google top search results is the dream of any startuper.
What's great about SEO is that you can't buy the results. Everything is pretty fair! Thus, start making your site SEO-ready right now. Same to all the named options, Search Engines Optimization comes will all the modern website themes. Make sure your choice has it in the details list.
Step #5: Making your site multilingual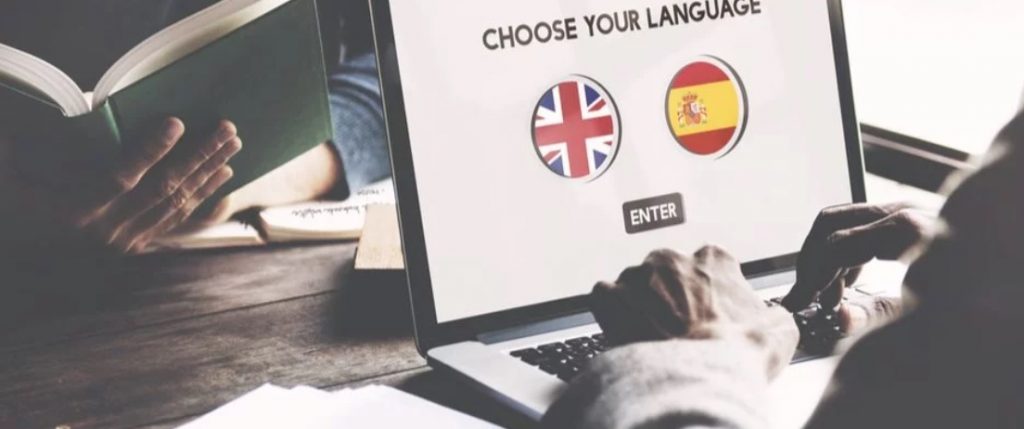 There are many ways to improve your site's SEO. Even the MegaMenu plugin I've mentioned above will help you to get more visitors. However, at this point, I'm about to tell you about another thing – making your website multilingual. In fact, by making an online project multilingual, you can increase its audience automatically. It's quite simple. Shortly, many online shoppers say that they prefer to buy things in the shops that have their native language. Besides, according to the statistics, your customer would prefer the native-speaking website even if they know the language you use. Why? Simply because people mostly use shopping as a way to relax. For these simple reasons, they don't want to lose time and think about the translation.
Secondly, thanks to a multilingual or translation-ready website, you will enter the global market. Your startup's site will be available in different languages. That means it will also be available in different countries. Actually, not all the search engines work like Google. For example, the ones that are popular in France and Korea work with the native-speaking websites only. So here is how you can attract more customers to the startup you are working on.
Finally, your website should be multi-currency as well. I want you to show the prices in the needed currency, so people won't have to count how much a product costs.

Step #6: Buying traffic
Obviously, when all the parts of your website are created, designed, and checked at least twice, you'll need to take care of traffic. Needless to say, there are numerous companies providing such services and I can't tell you which one is better. Your choice should always depend on your needs and budget. By the way, in case you are going to work with Elementor WordPress themes , it can also come with 1-year hosting in the pack. Thus, don't forget to check this out before buying an item.
Talking about purchasing, I also recommend you to look for bundles. These are the packs that already contain ready-made designs, add-ons, plugins, etc. And all of these unusually comes with huge discounts. As expected, there's also traffic in the pack. Here is how you can set up a startup website without running out of the budget.
Step #7: Keeping your website up to date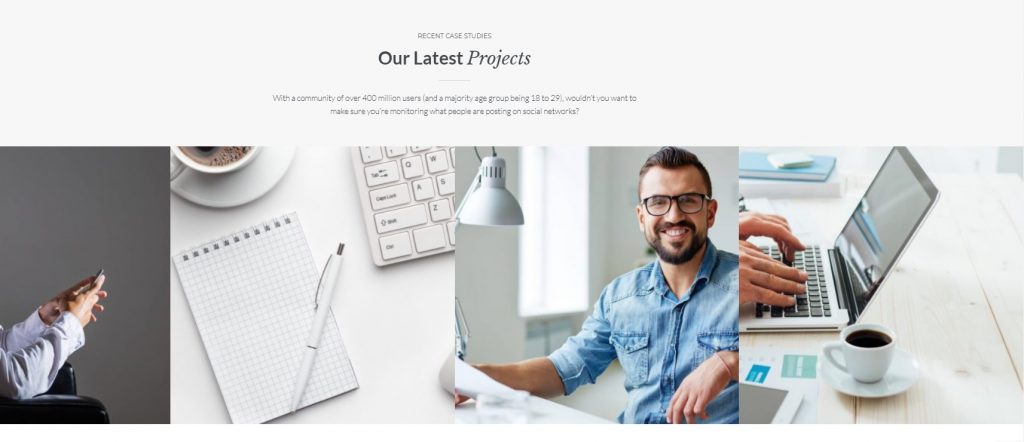 Finally, don't forget that running a beautiful, responsive, and visitor-friendly website is not enough to develop your business. To do it, you should update the online project regularly. Just work on the next steps:

run a blog and add new posts on the regular basis;
set up newsletter subscription to inform the customers about all the news;
create a gallery or portfolio to showcase your works;
make separate pages for your team and projects, so you can update them as well;
make sure you have Testimonials feature to post positive feedbacks in a neat way;
use different trendy features (like CTA buttons, counters, progress bars, etc.) to showcase your statistics.
Summary
To sum everything up, I should admit that acquiring first customers for your startup is not a hard thing to do in 2019. Thanks to the digital progress, now you don't even need to work with the code in order to run the very website.
On the other hand, the number of different plugins, assets, and web design trends increases every season. That's why it can be hard for a beginner to understand which features they actually need to build an outstanding business website. To finish with, let me know which options and web design elements you consider to be the must-haves. Did I miss something?

HelpCrunch articles delivered straight to your inbox 🚀
All the latests posts. One email per month.
No strings attached.
Read also
Sales & Marketing
One of the most crucial milestones of a brand journey is understanding consumers' needs, detecting their pain points, and finding the most efficient strategies to eliminate them.
Sales & Marketing
Asking for forgiveness is not easy that's why I decided to collect for you the top 8 apology email examples from real life. Inside you will find a few templates, so check it out!
Sales & Marketing
People often think that sales and landing pages are quite similar. The truth is, their purposes and key elements quite differ. Learn all about the importance of sales pages and how to build one for your business.